The centre of Castellón is home to the Alessandro Maino Restaurant, run by the chef of the same name.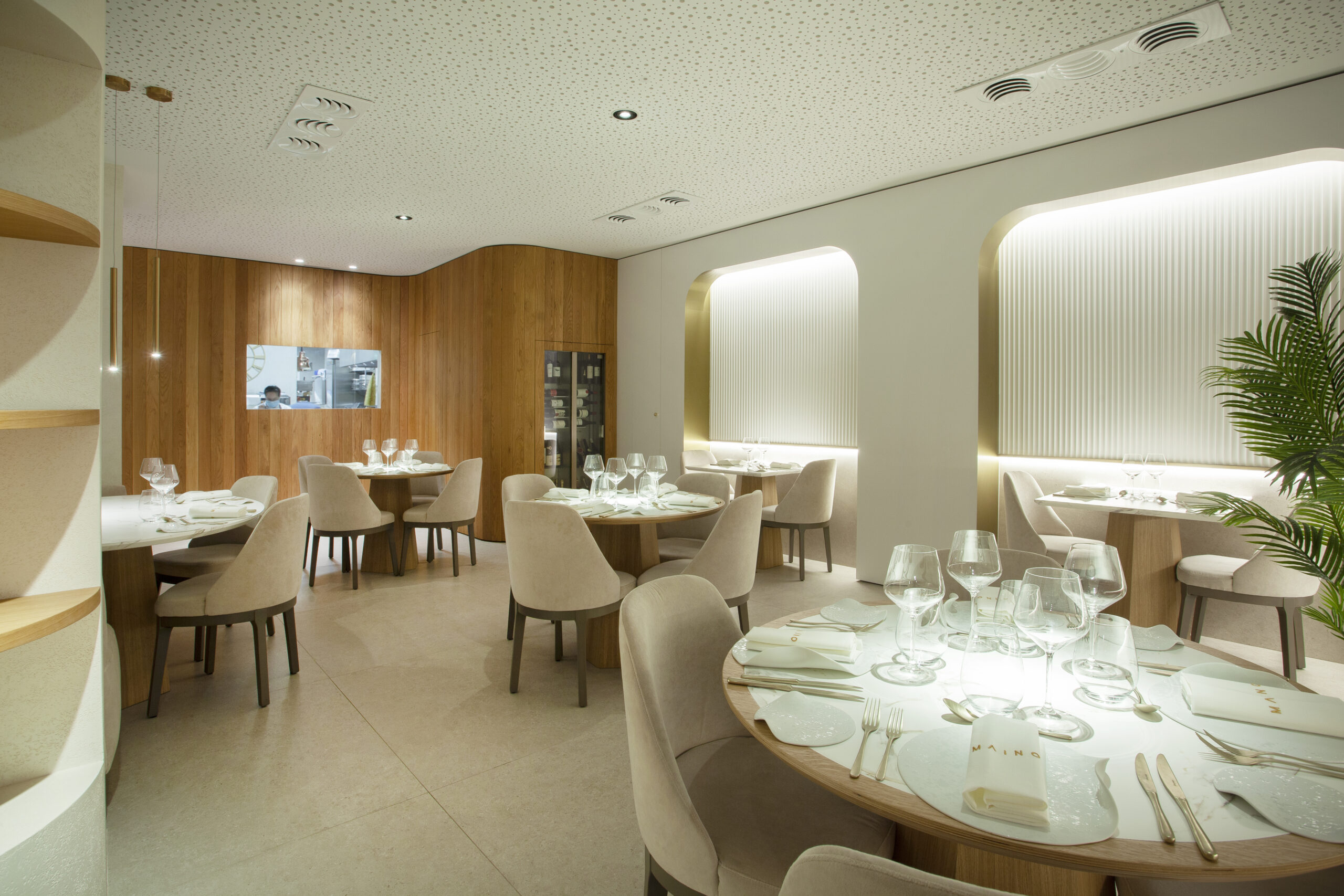 Alessandro, of Italian-Swiss descent, launched the project after an illustrious career as a chef at renowned restaurants such as The Alameda by the Txapartegi brothers, which has held a Michelin star for 20 years running, L'Atelier de Jöel Robuchon, holder of 32 Michelin stars, and the world-famous Hotel Ritz in Paris.
These influences helped shape the concept of the restaurant's kitchen, which seeks to make the diners' experience about 'turning simple things into something extraordinary' not only through food, but also through the interior architecture.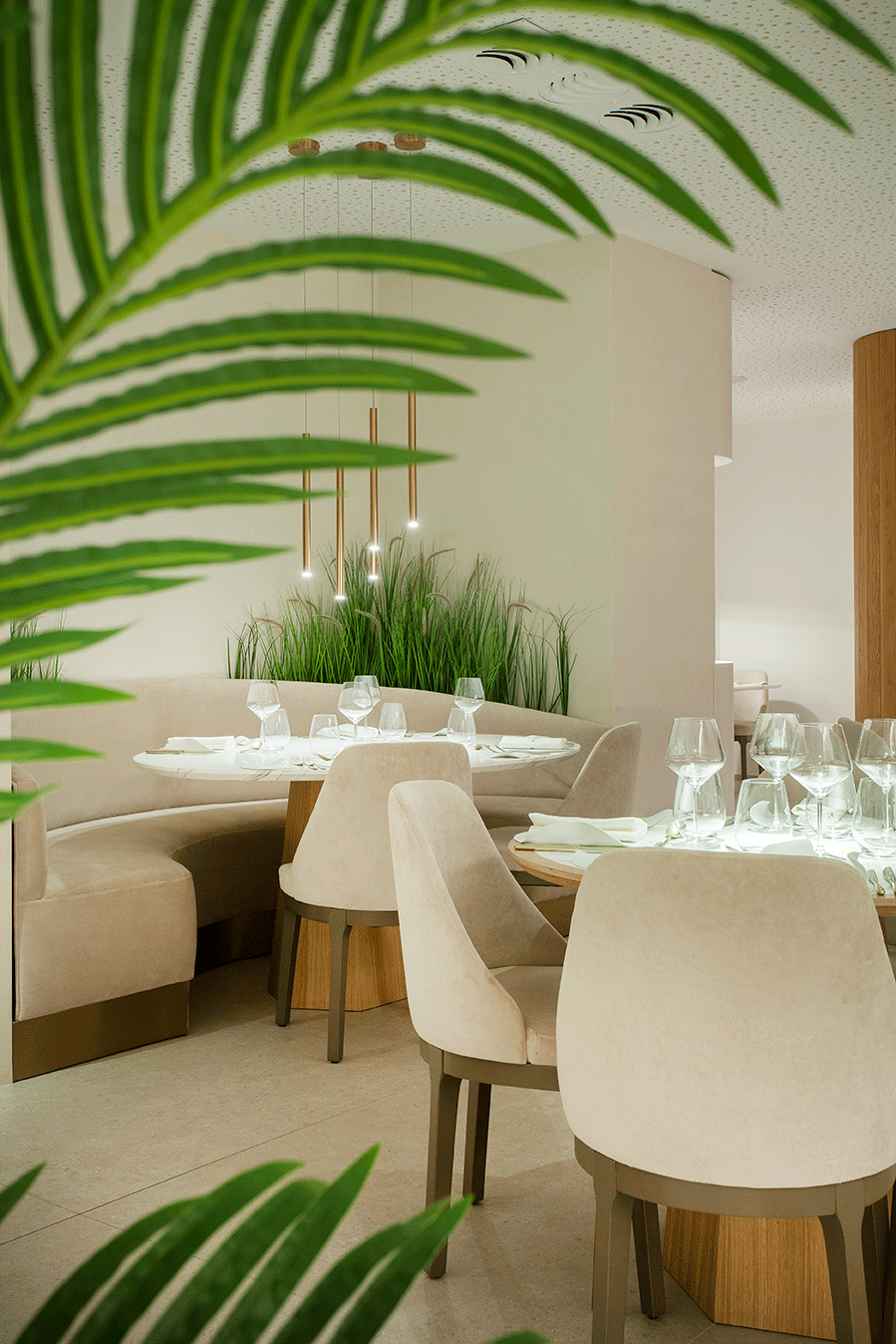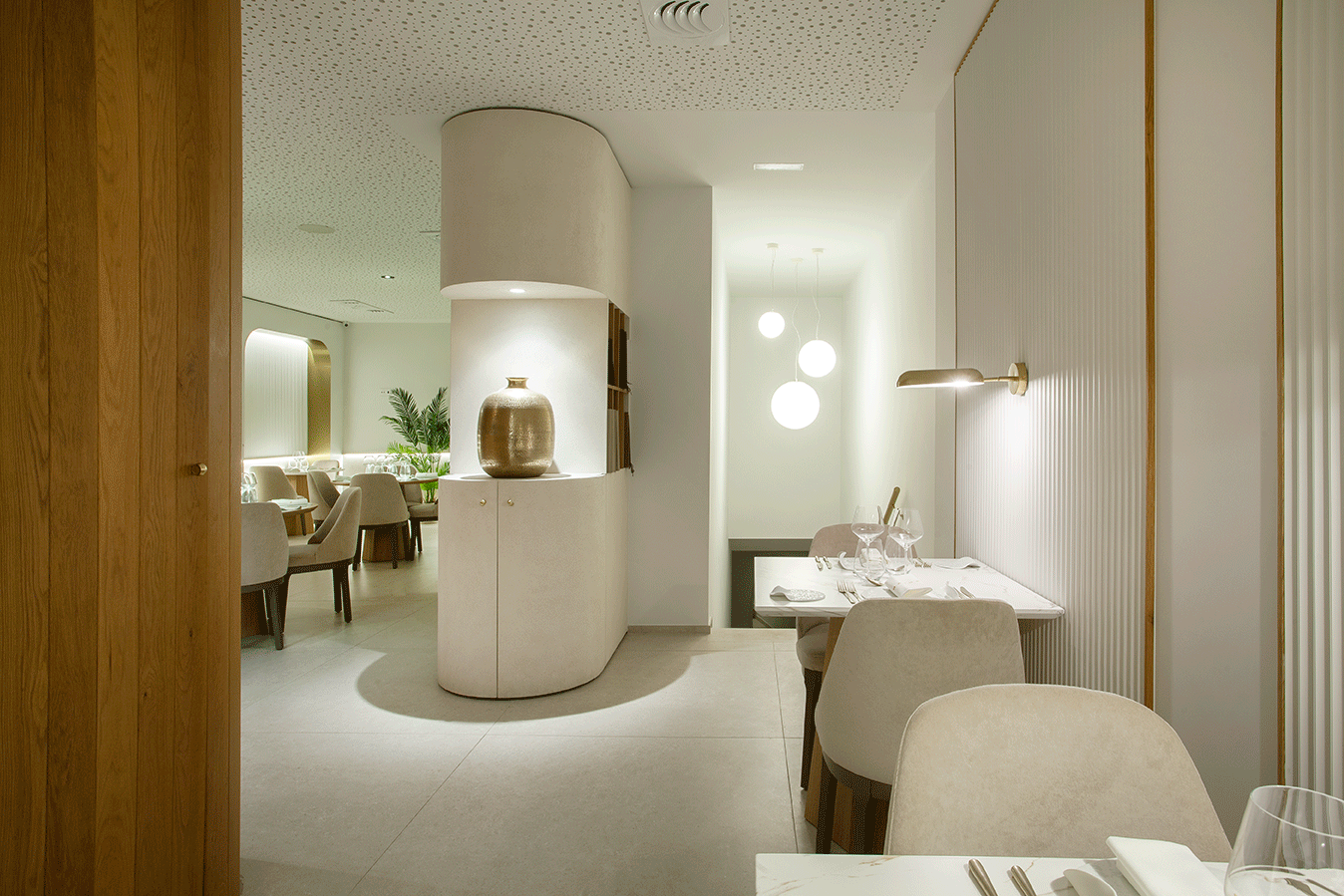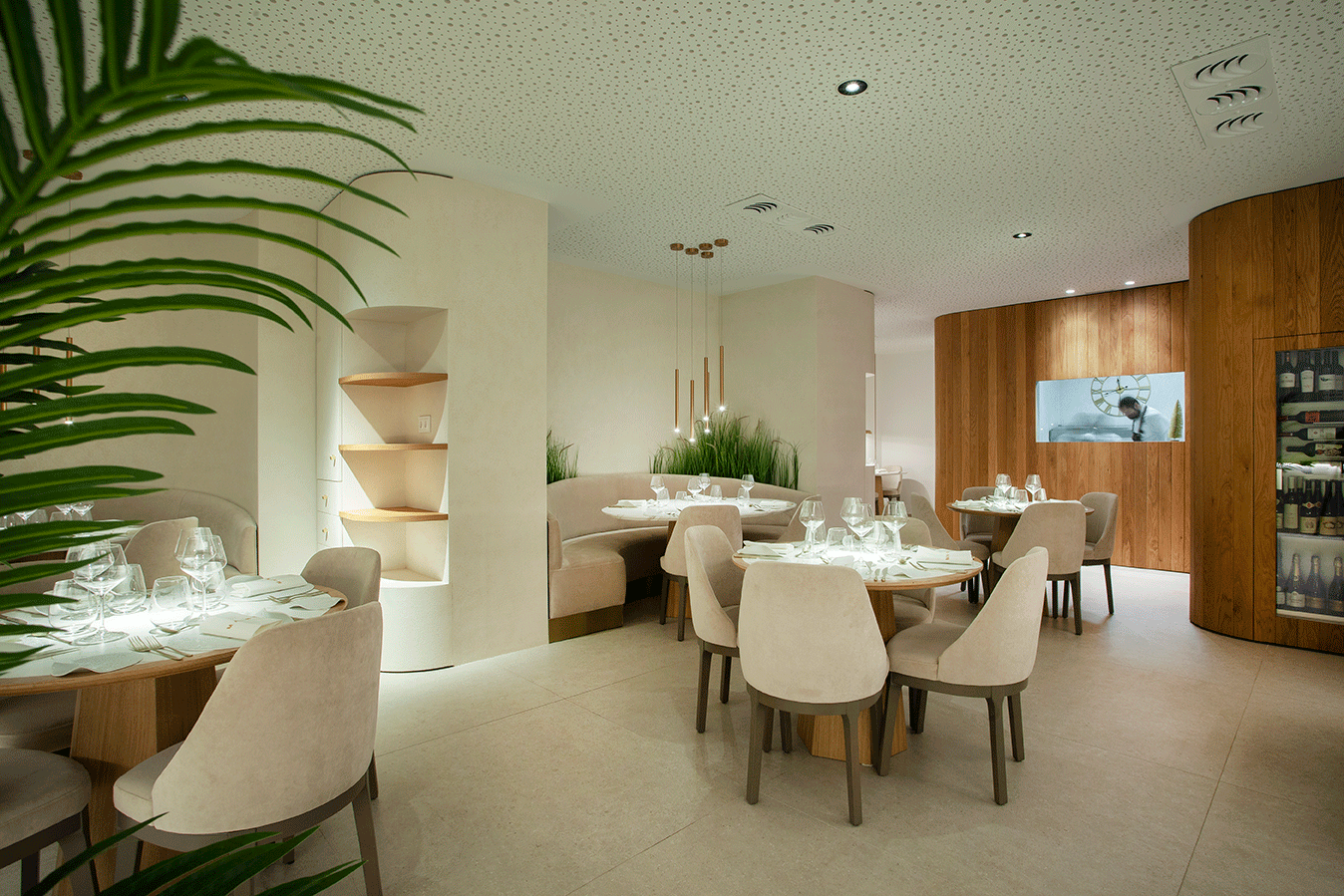 Taking this as the design premise, Gemmalo Studio knew that the predominant material in the project had to be the wall and floor tiles Bera&Beren collection in Beren Light Grey. According to the architecture studio, this material, 'provides a natural aesthetic, as well as a neutral colour that transmits serenity, elegance and propriety.' The wide variety of formats makes it easier to maintain the same aesthetic in different rooms with different functionalities, making it possible to create continuity and visual coherence in the gastronomic area of the restaurant.
List of materials used:
Façade: Beren Light Grey 120×270
Overall flooring: Beren Light Grey 120×120
Interior cladding for the kitchen, bathrooms, restaurant area and hall: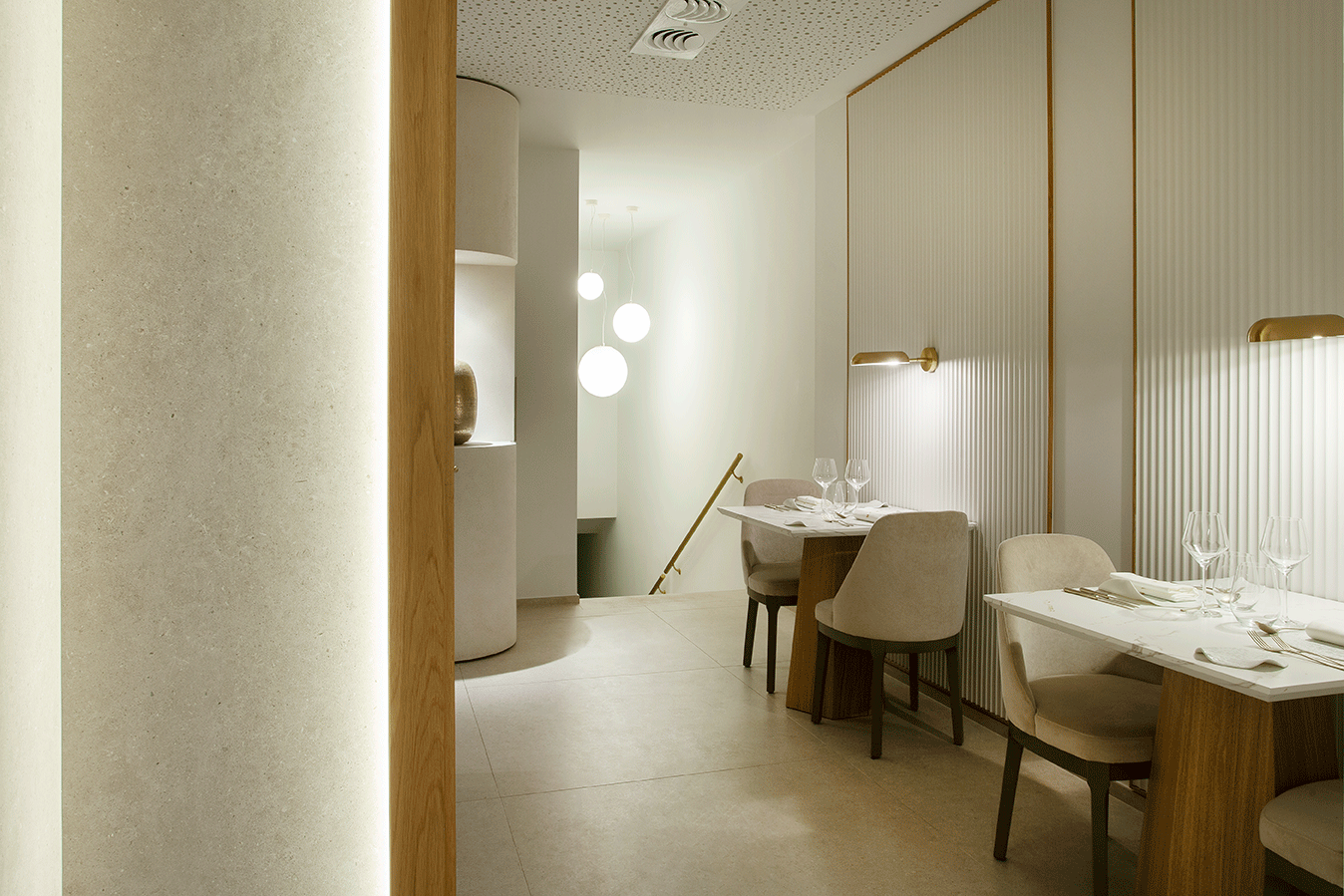 By contrast, a fresher atmosphere was sought for the terrace area. To do this, emphasis was placed on the bar, entirely covered with the Blanc Statuario Gold collection. Furniture and textile accessories in soft pink hues helped create a laid-back environment.
List of materials used: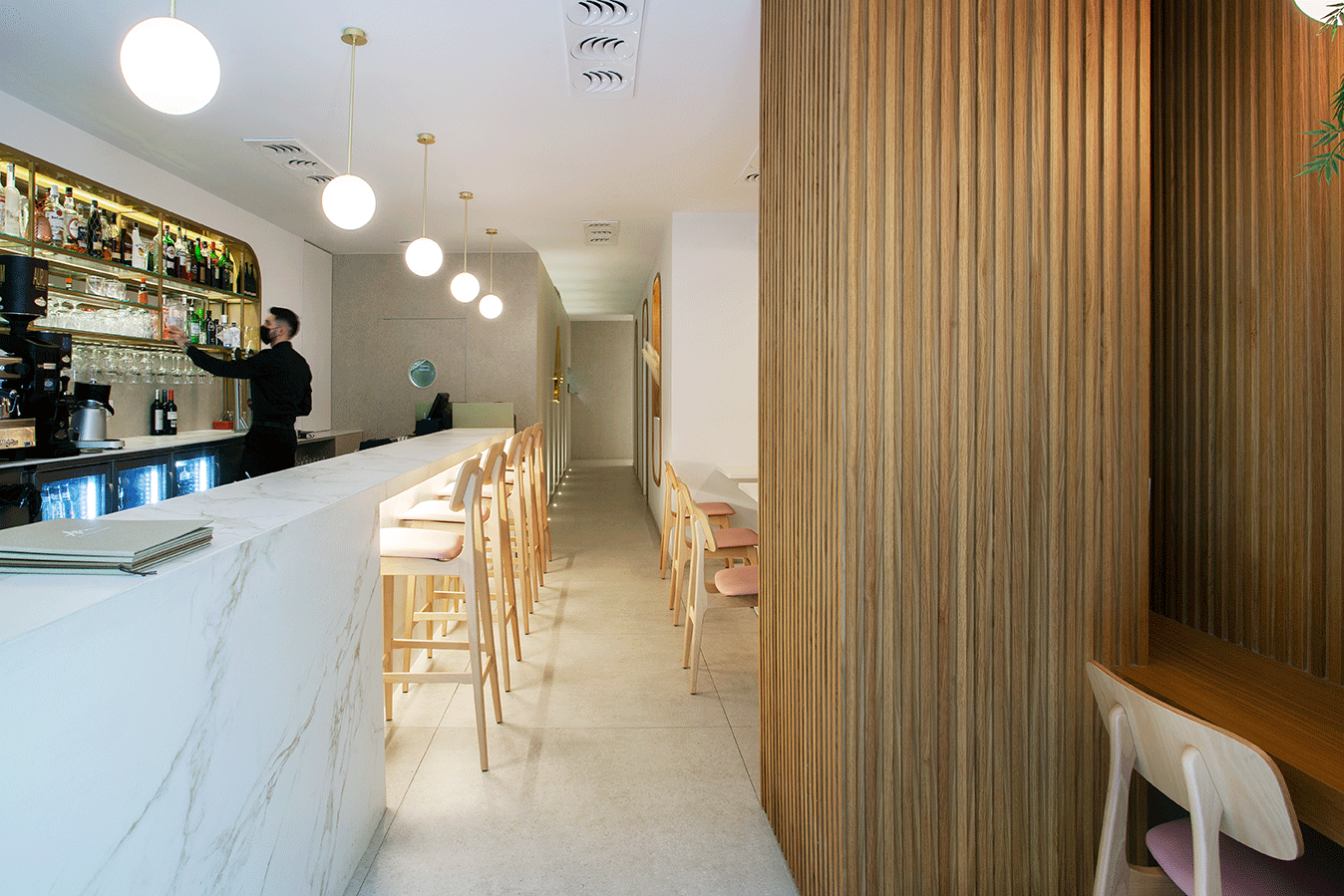 The result is a restaurant where everything is designed for guests to enjoy a real feast for the senses.