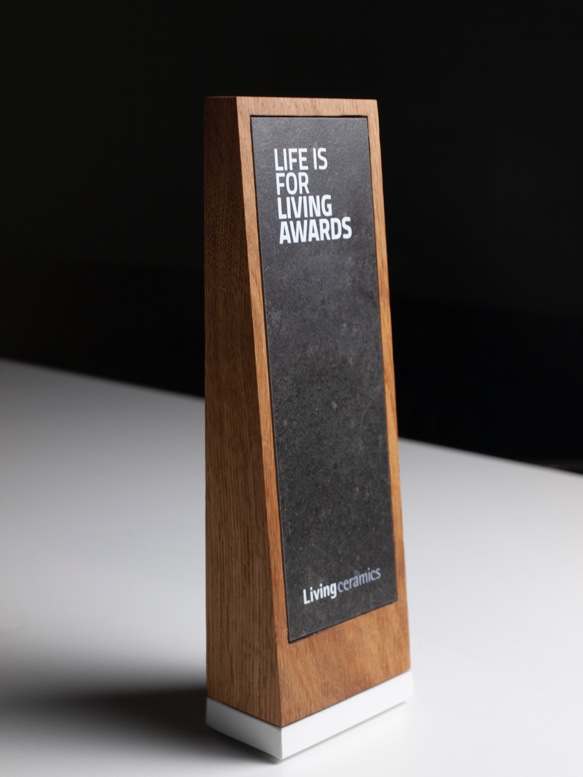 6TH EDITION
Livingceramics is getting ready for the VI edition of the Life is for Living Awards.
As a new addition for this year, we are now presenting two awards that appreciate architecture and interior design from two different perspectives. Both awards will be judged by a panel of experienced professionals from within the architecture and interior design sectors.
Life Is For Living: this well-known award will recognise new construction projects, renovation or refurbishment projects of existing buildings, and urban remodelling and landscaping projects where Livingceramics products play an important role.
Living Digital Awards: a new award that will be presented on social media, Instagram specifically. Here participants will be able to present smaller spaces, such as a single room or location, an original element or a specific space where Livingceramics materials play a decisive role. The aim of this award is to recognise those professionals who may not have used Livingceramics products throughout the entirety of their project, but have produced a smaller space in a creative and relevant way within the domain of interior decoration or architecture.
What are the Living Awards?
For us it is important to know how and where our ceramic products are used, to discover projects, follow trends and appreciate architecture in all its styles and formats. Looking closely at every dimension and exploring every inch of a project is how we can participate in the way you give life to our products. And we have learned that it is only by experiencing a project as if it were our own that we can become a part of it. The Life is For Living Awards were launched with this purpose in mind: to promote architecture, interior design and our ceramic products.
How to get involved
Download here the entries form and send it to award@livingceramics.com. We will contact you when we open the selection process to formalize the application.