After several years without being held as it was known, last week Fuorisalone returned, one of the most important interior design events not only in Italy, but internationally. From April 18 to 23, the most relevant and avant-garde brands in design met in the city. 
Livingceramics and Lithotech participated for the first time in Fuorisalone with their own space in the Palazzo Bocconi. A charming enclave where the essence of Living could be breathed. The space, full of design and elegance, showed through technological innovation, all the possibilities offered by our materials.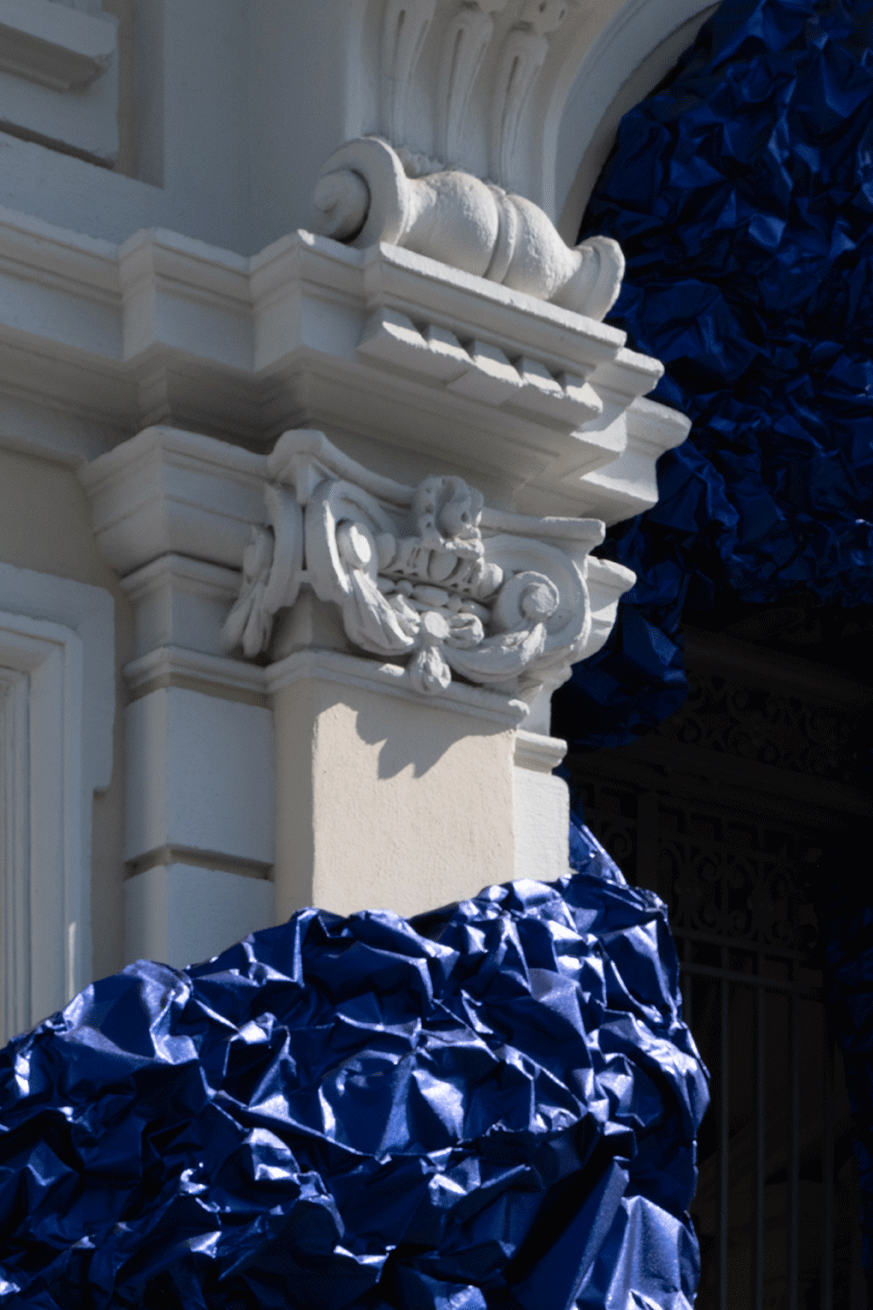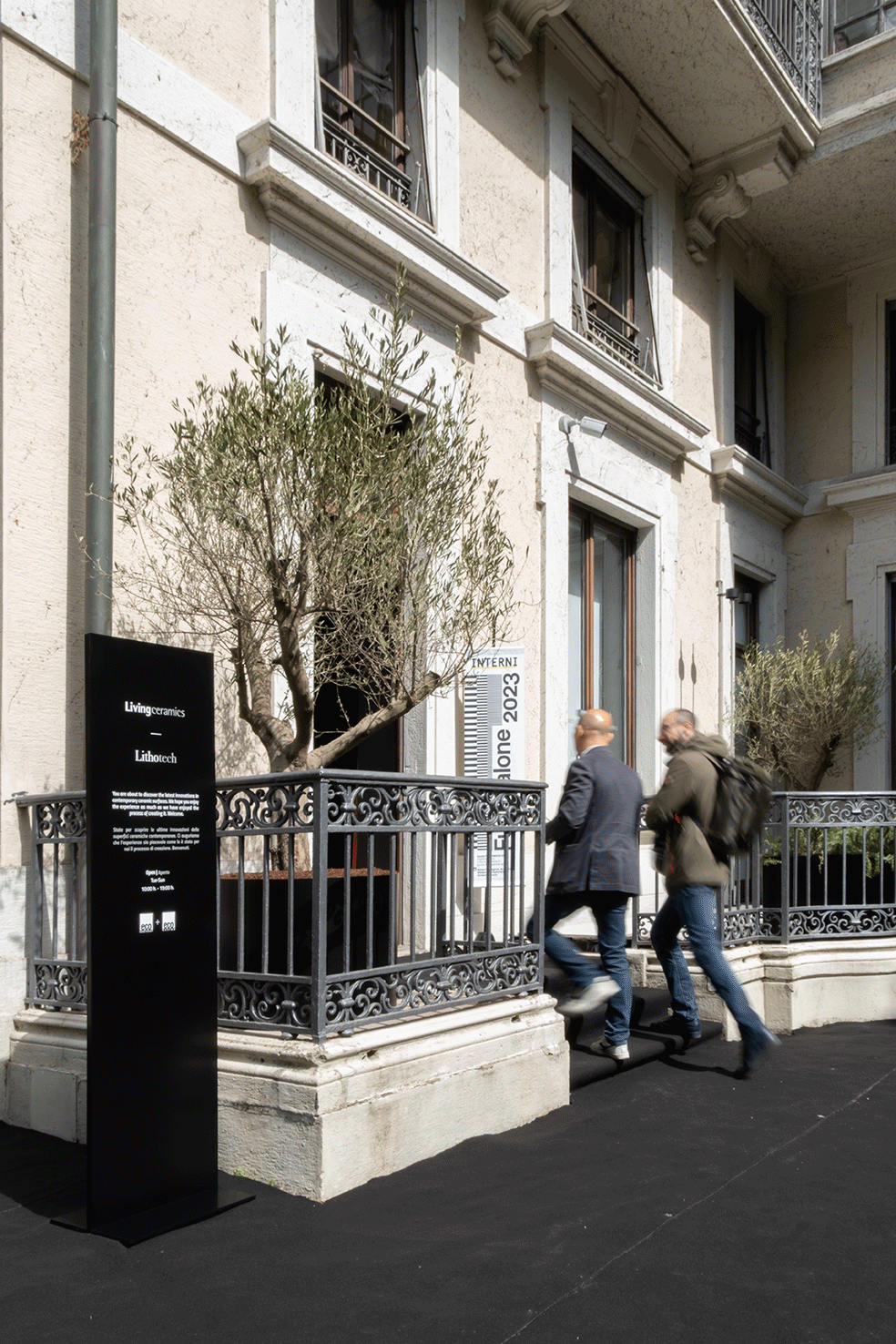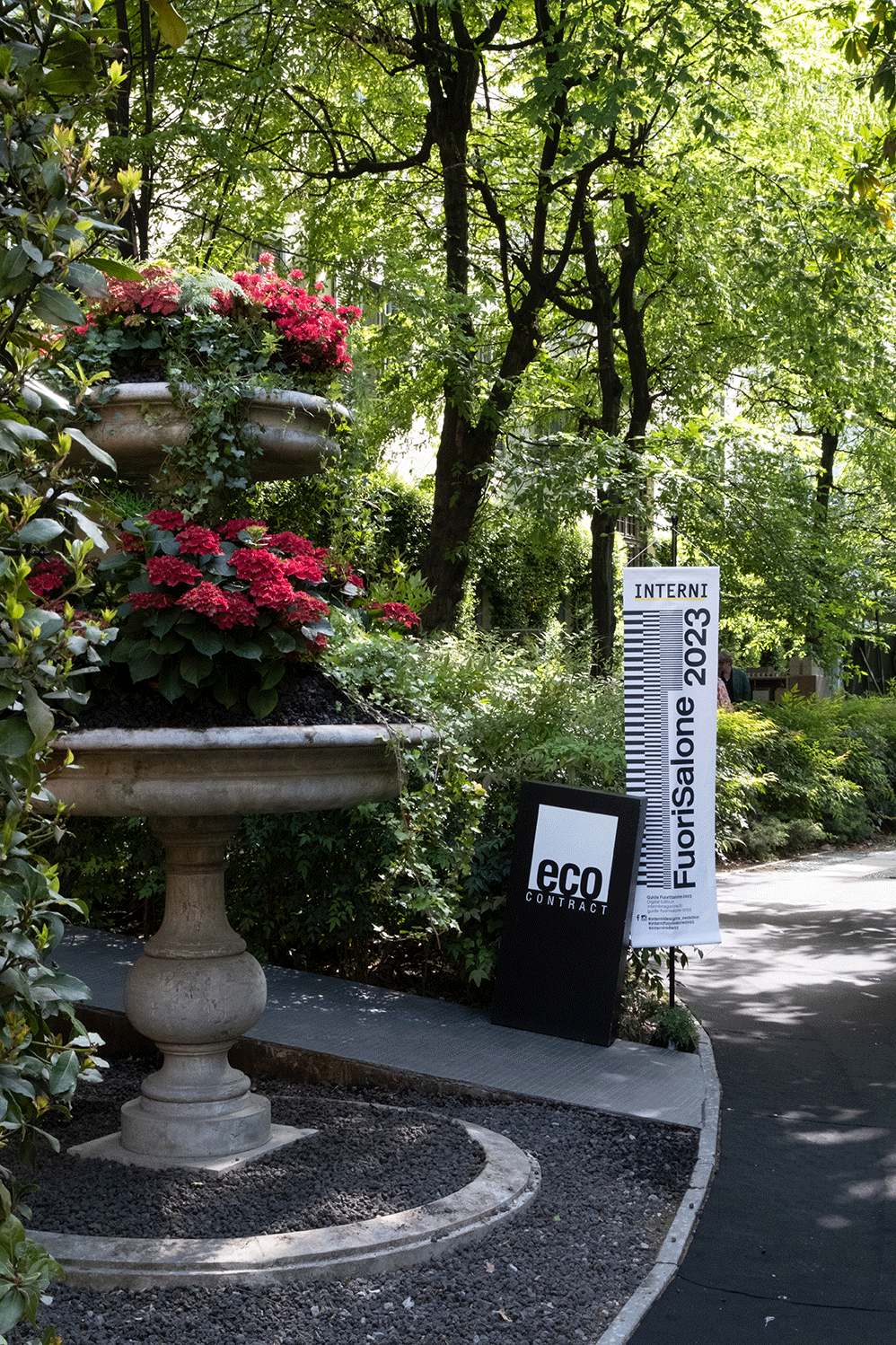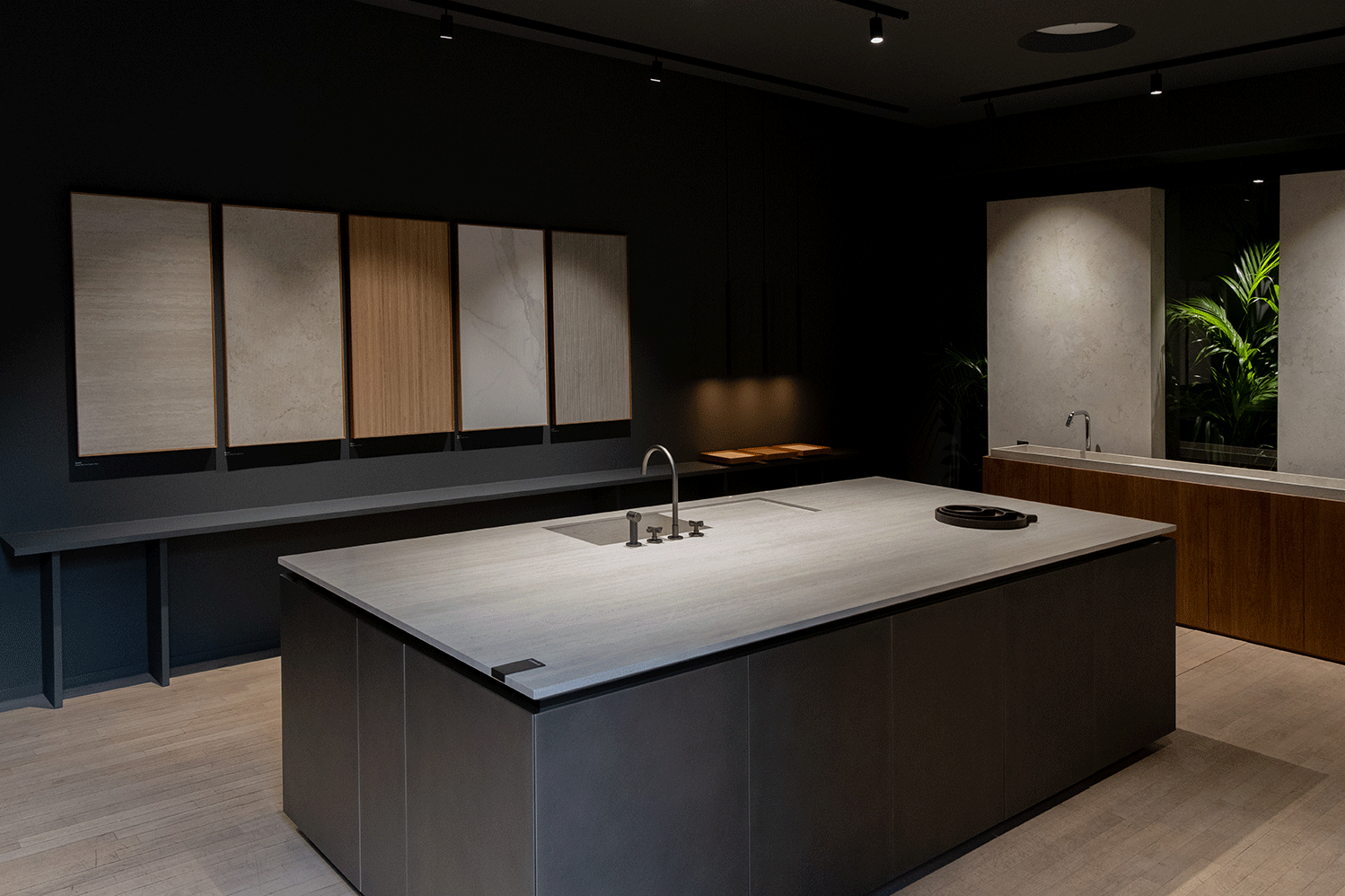 The focus: Contemporary Ceramic Surfaces
The common thread of the space revolved around the constant innovation in ceramic surfaces of Livingceramics and Lithotech, which was reflected in Verso. A collection inspired by Travertine that, thanks to its modularity, is capable of adapting to the needs of each professional for their project. The series is available in Vein Cut, with the simulation of the cut in favor of the grain, and in Cross Cut, against the grain. 
At the epicenter, a Lithotech Verso Vein Cut countertop in Light color presided over the space, with the sink made of the same material. The 12mm technical stone, designed for countertops resistant to use and the passage of time, was displayed on a spectacular Molteni&C kitchen.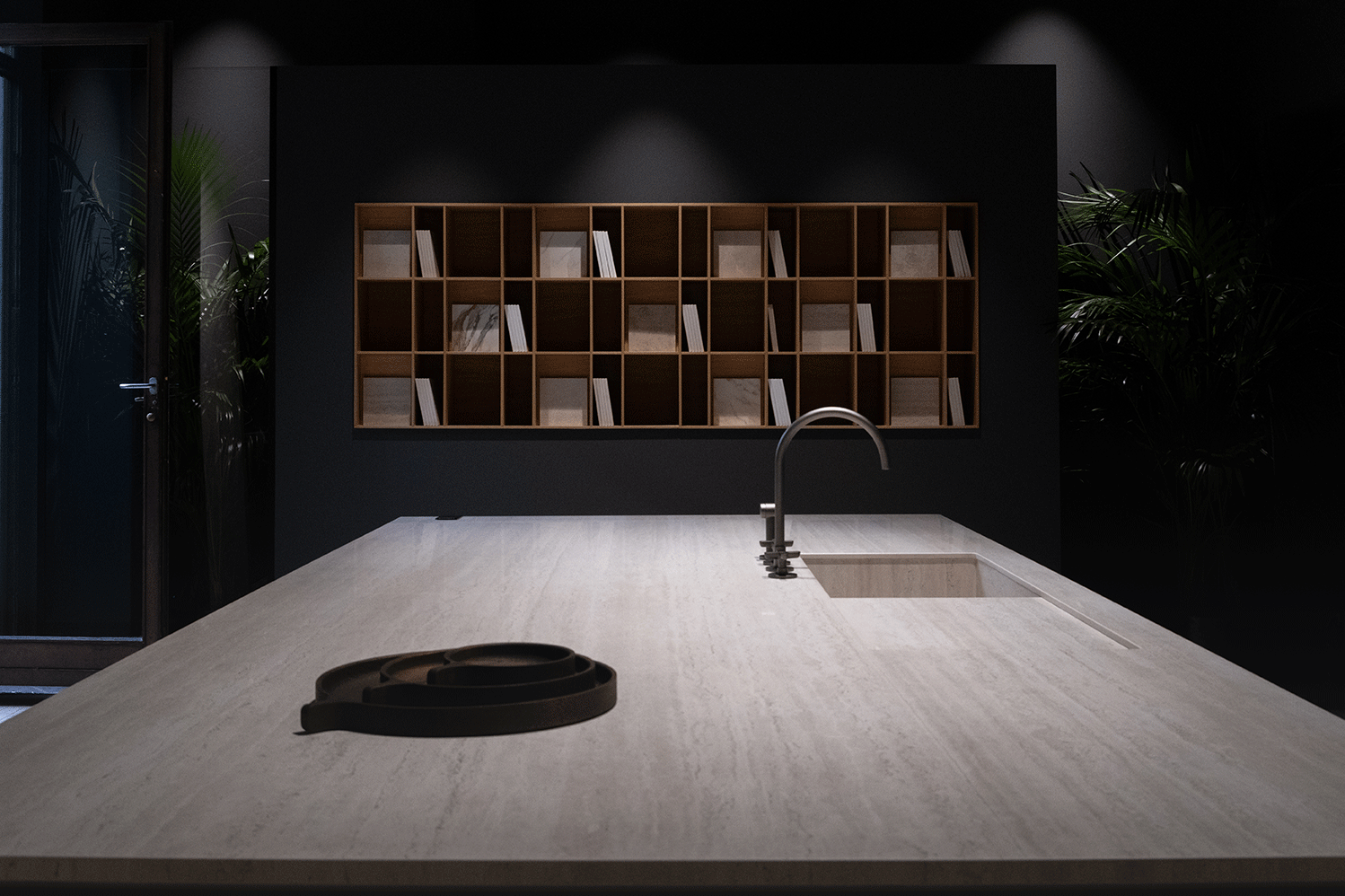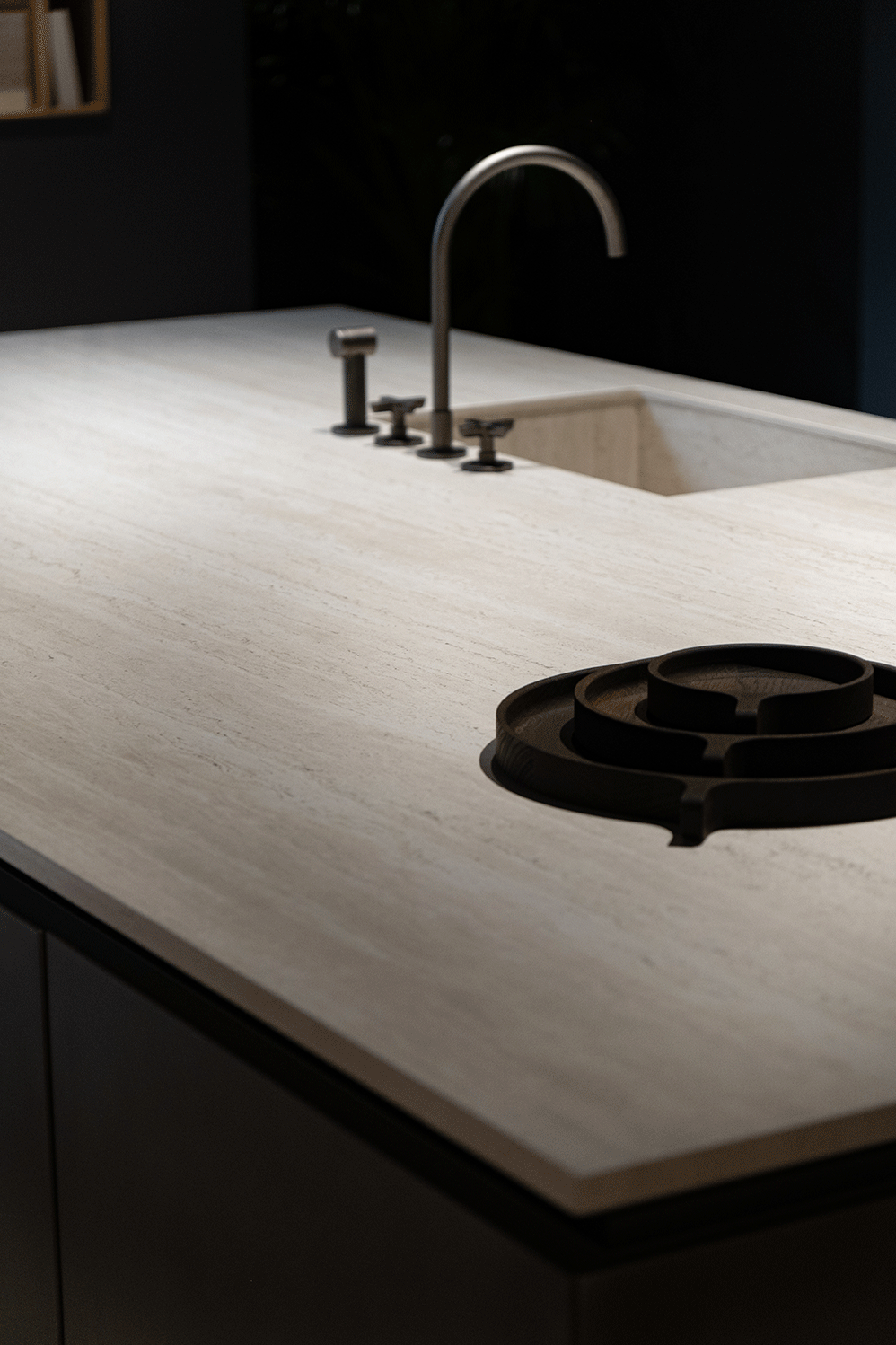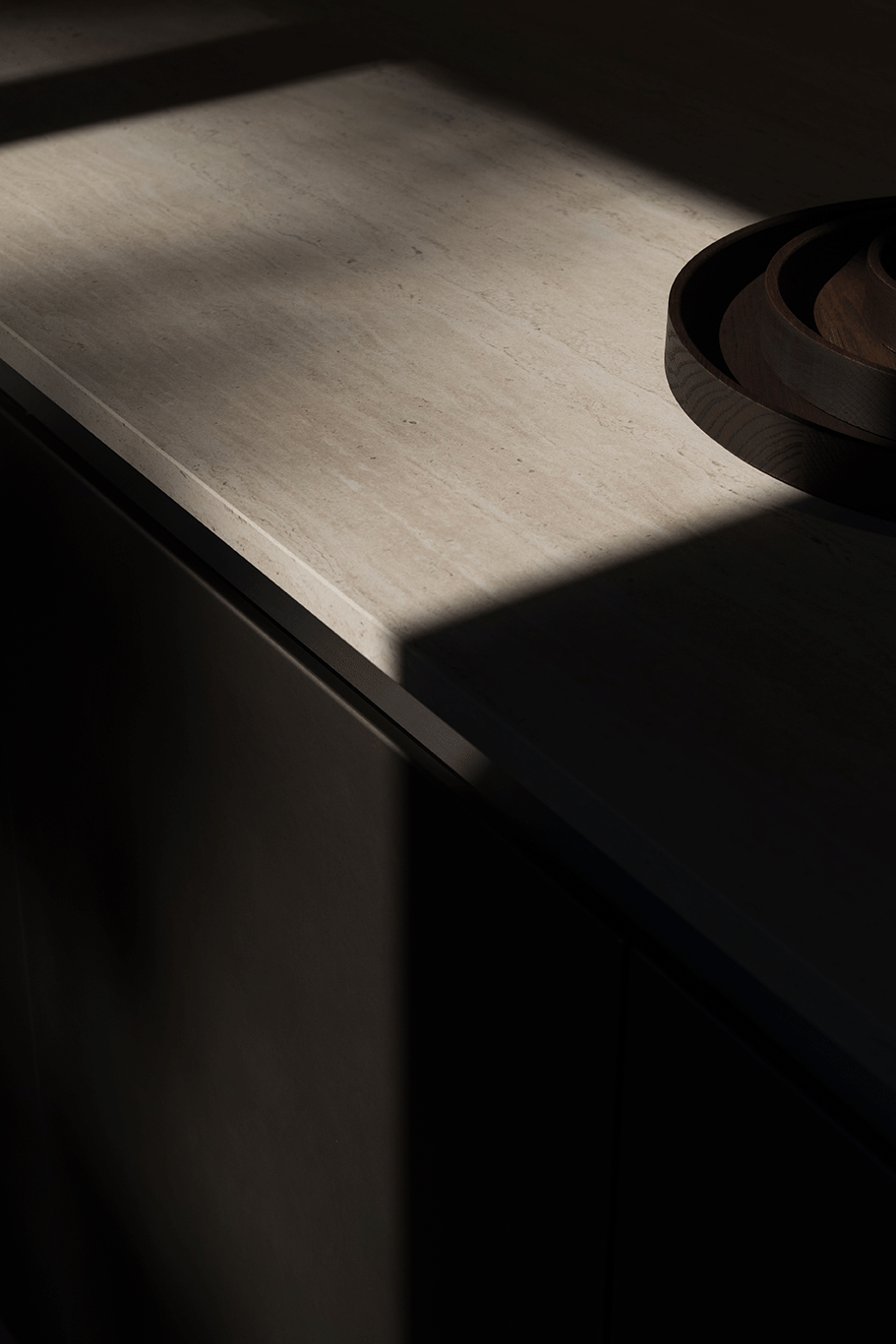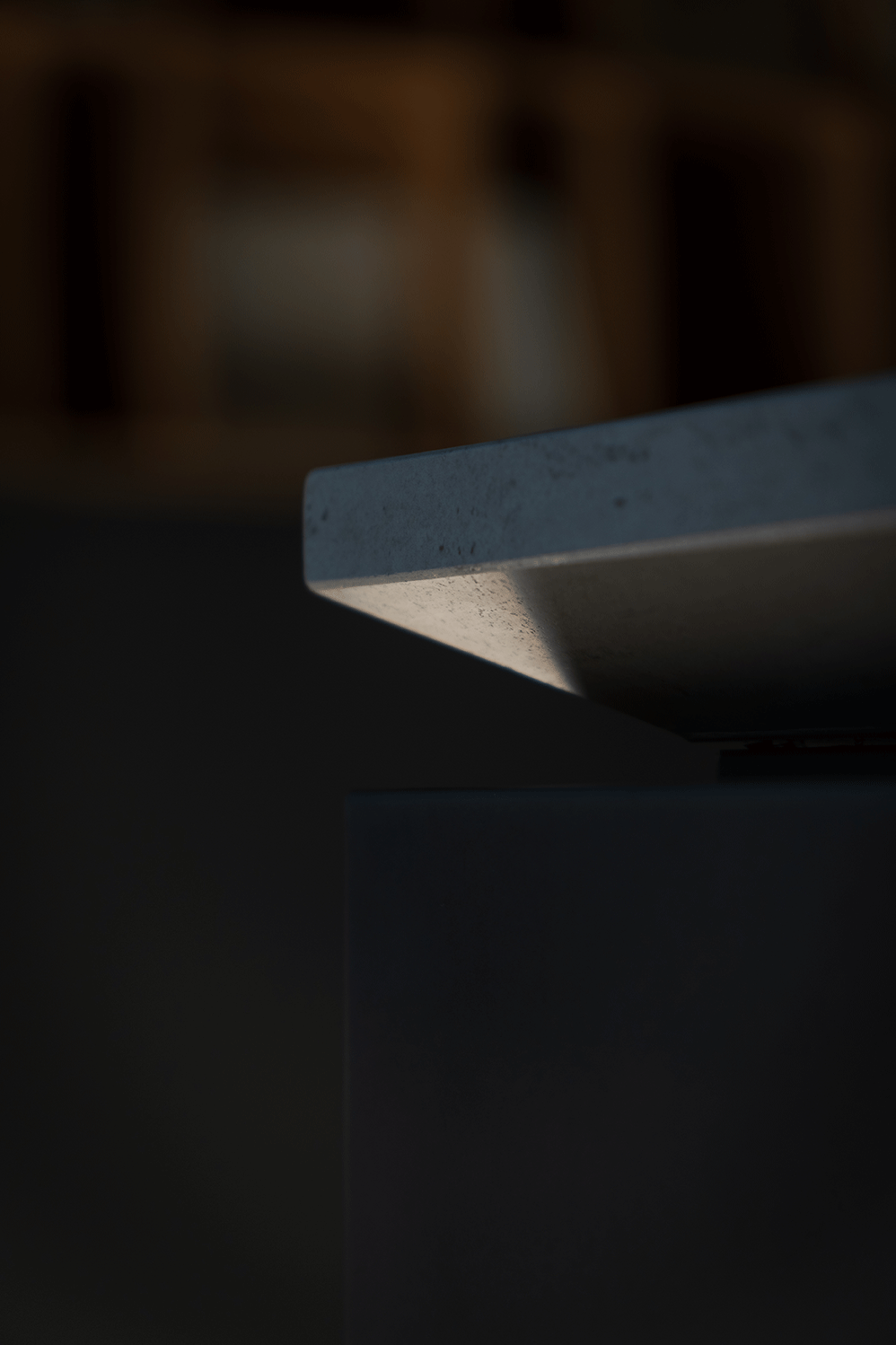 On one of the sides were two pieces of Verso Vein Cut in Natural and Bush Hammered finishes in the large format finish for floor and wall coverings: 120cmx270cm.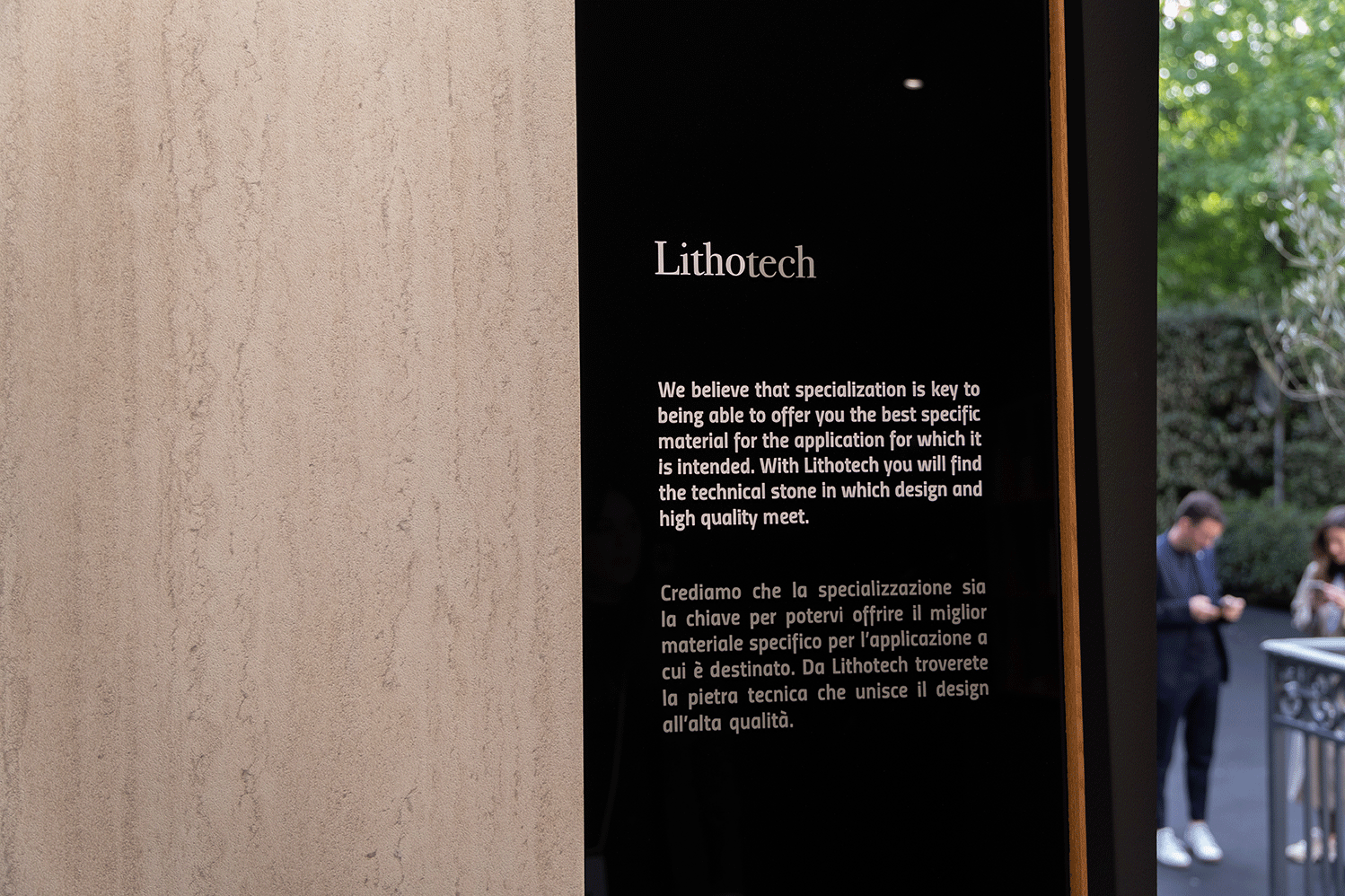 Another of the spaces represented Bathroom Furniture Series with a bathroom also made with Verso, in this case in Cross Cut in Light color. The A.71 washbasin was made with the same collection as the wall covering, which gave a sense of harmony and continuity to the environment. The bathroom cabinet was the Cabinet Isla with 240cm. wide. The set of washbasin and bathroom cabinet was made to measure, one of the possibilities offered by Livingceramics and most valued by customers and end users.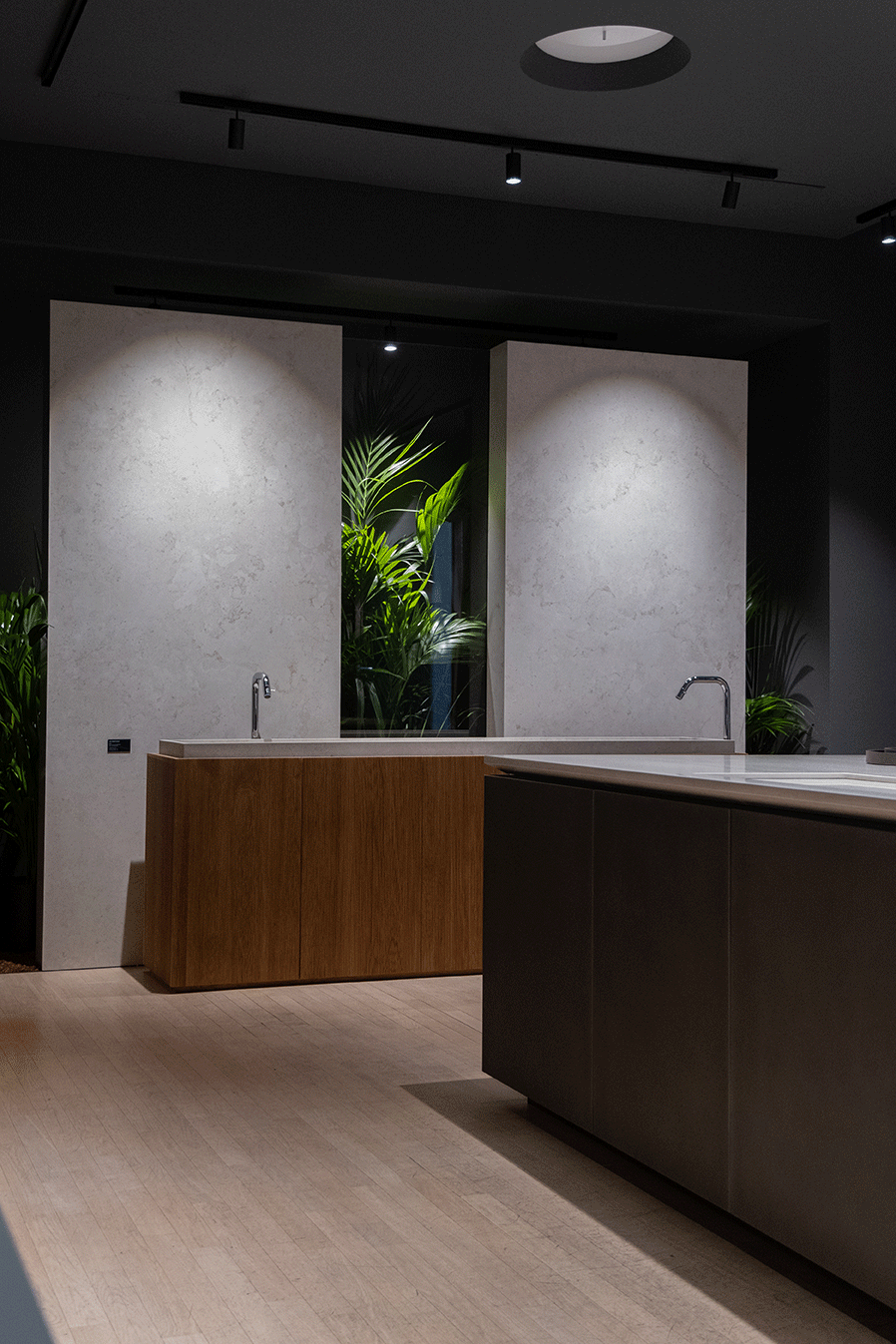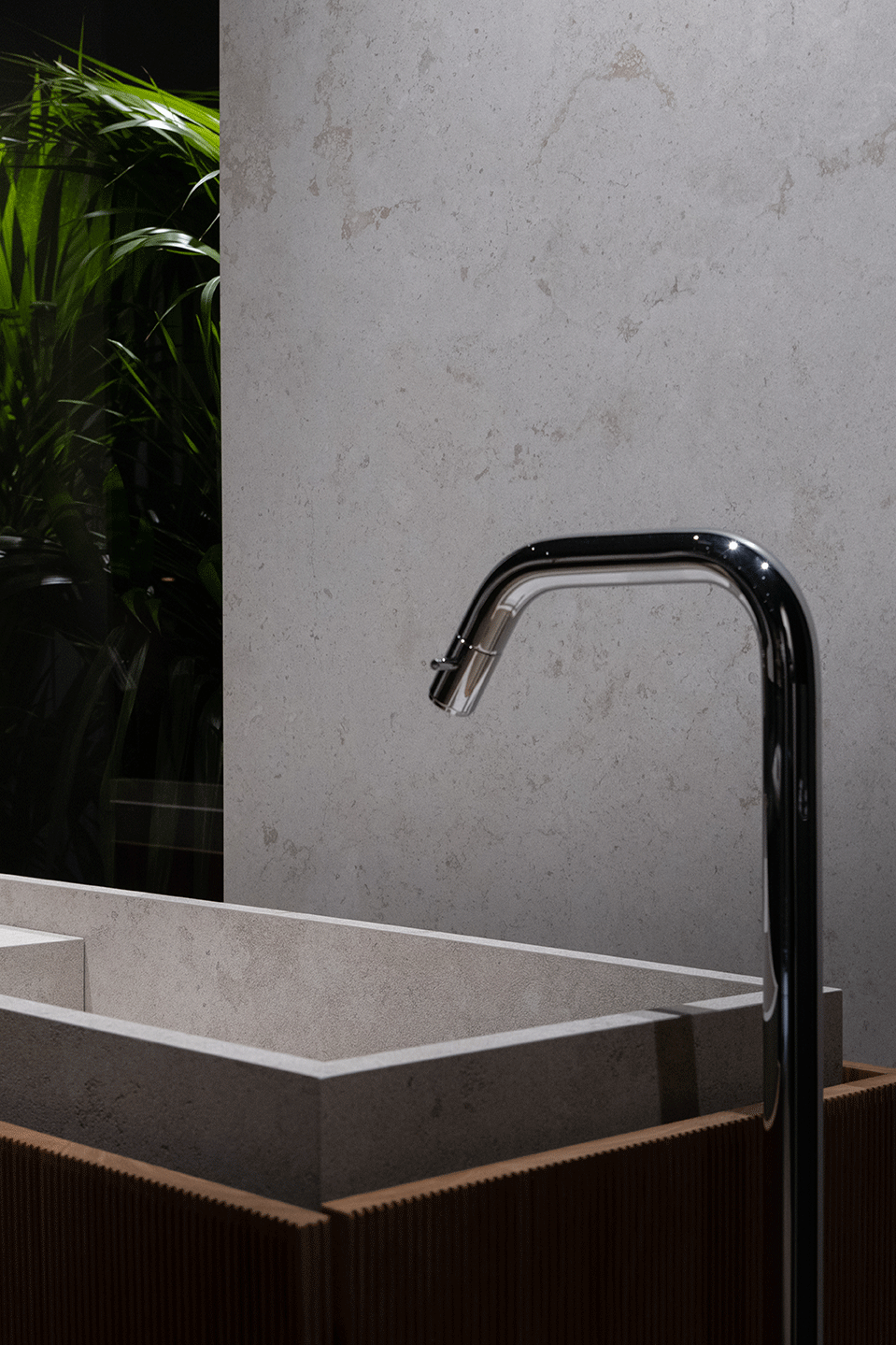 To complete a collection of infinite possibilities, visitors to our space found in the outdoor area, Verso in 20mm and Bush Hammered Anti-Slip finish.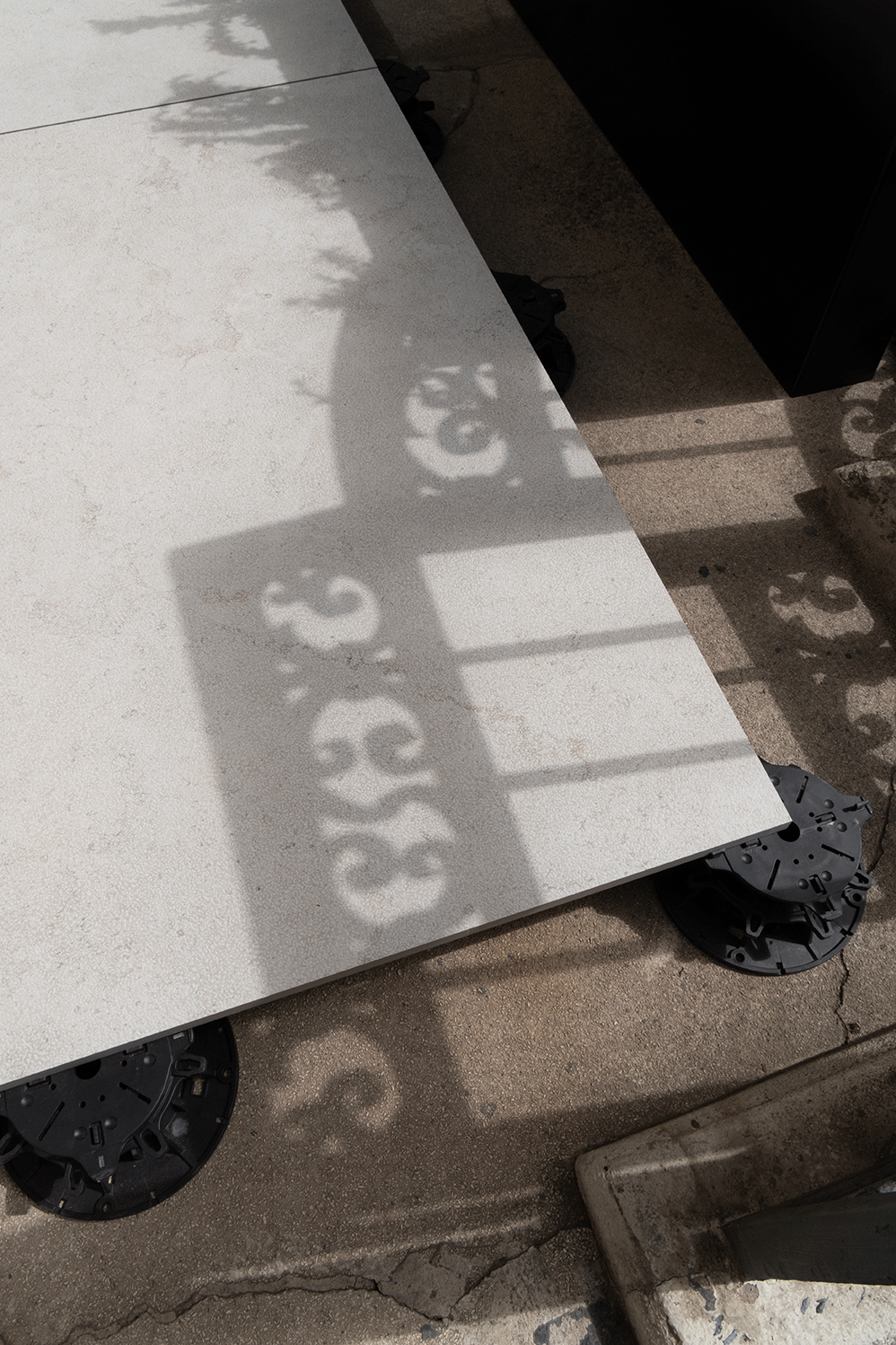 The wall slab re-evolution
Returning to textures, our space also exhibited the new Ductile reliefs in 60×120 format, which feature 3D.Fit technology. This technique ensures that the reliefs and grooves coincide with the graphic. This, together with the careful surface in relief, achieves an unprecedented richness in these new textures.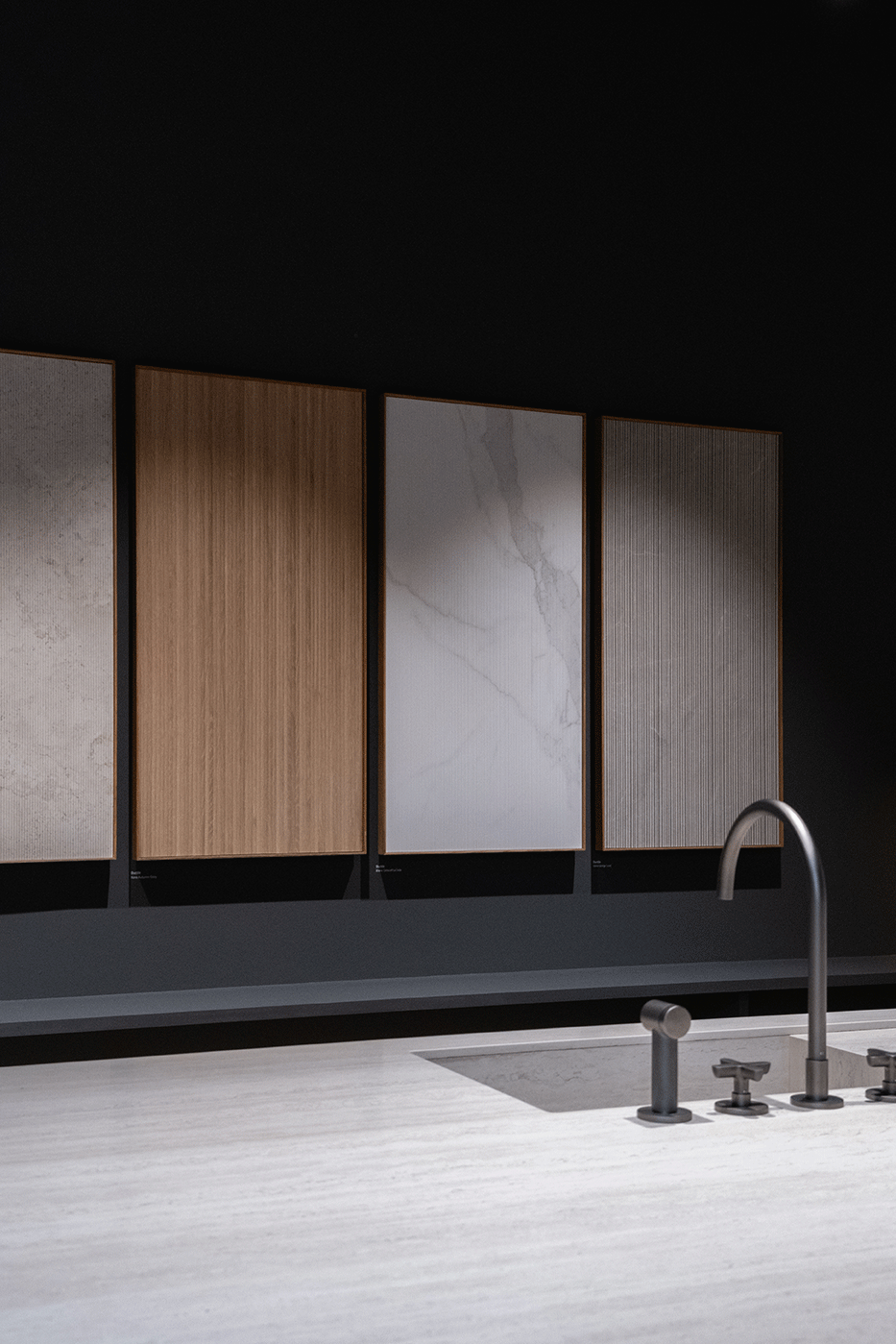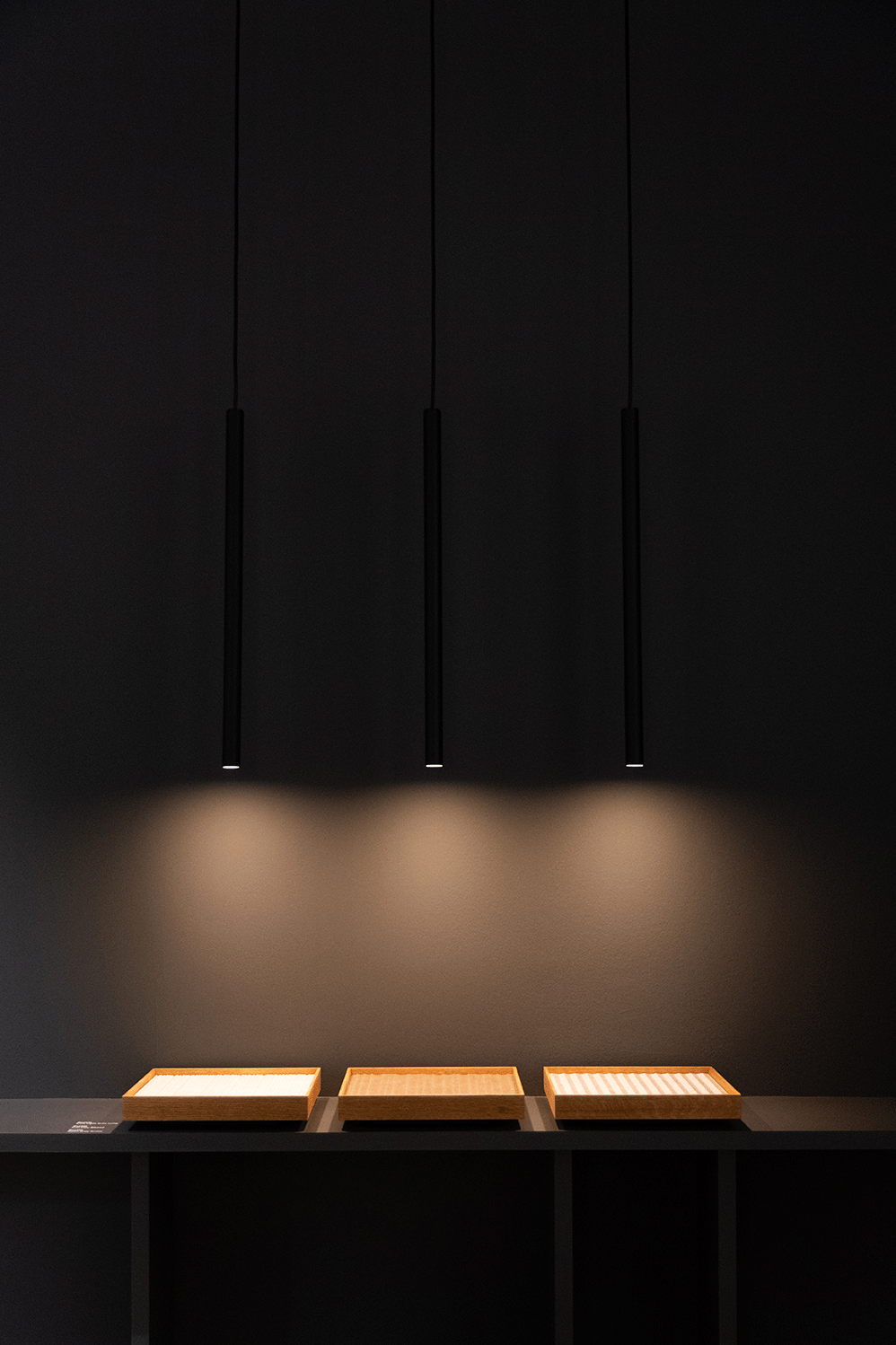 A Living space that was completed with the workspace that Ecocontract and Ecodesign had for Livingceramics and Lithotech in their permanent showroom.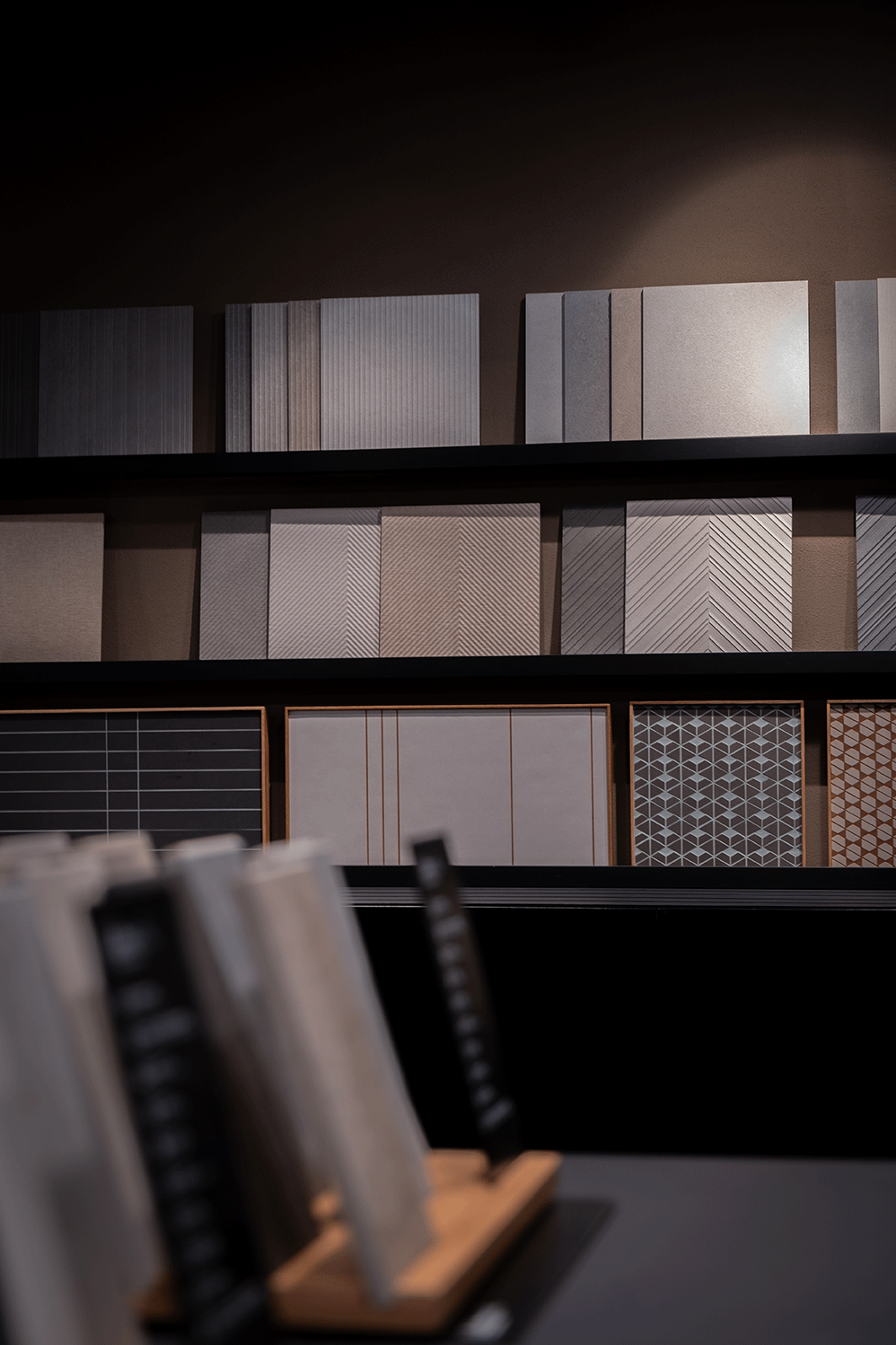 The event: The most special evening as Closing Party for Fuorisalone 2023
To close the week, a fantastic evening organized by Ecocontract and Ecodesign was held. Livingceramics and Lithotech customers were able to enjoy the most stylish Milanese atmosphere. Dinner and cocktails by acclaimed chef Carlo Cracco and a variety of musical performances enlivened a unique evening.