Extra-thick porcelain tiles offer numerous benefits, thanks to their versatility and high resistance. These are properties fully able to meet the tough technical demands and aesthetic requirements of outdoor spaces, public areas, and places subject to high loads or stresses.
The tiles can be used in false floor systems, creating raised access flooring that provides easy access to plumbing and electricity networks. They are swift and easy to lay, and the perfect choice for outdoor areas.
Our thickened porcelain is available in the 90x90cm and 120x120cm formats. The collections that currently have 20mm are: Allure, Bera & Beren, Eme, Gubi and Noon. All of them available in an antislip finish, essential for outdoor floors that will be in contact with water.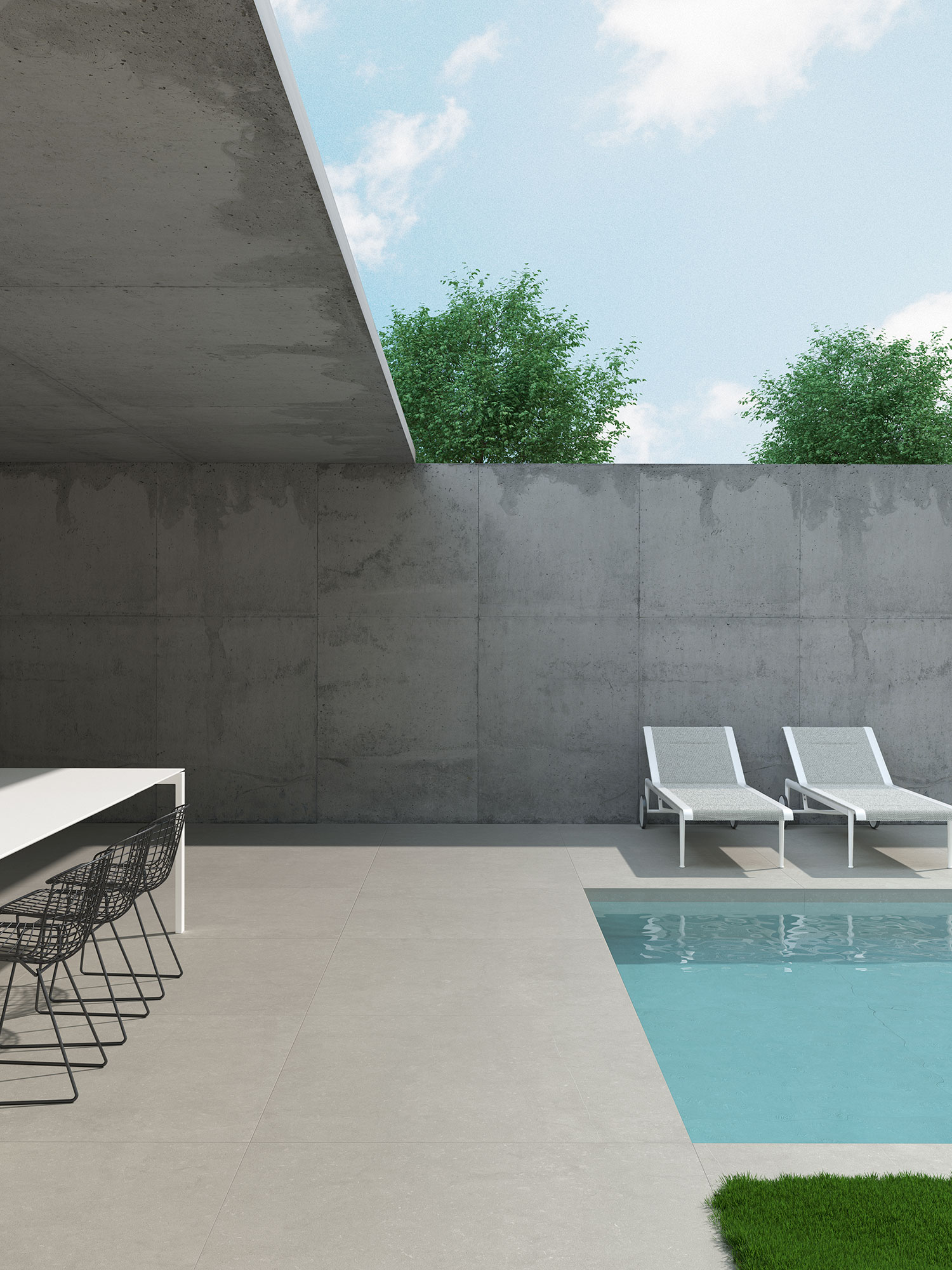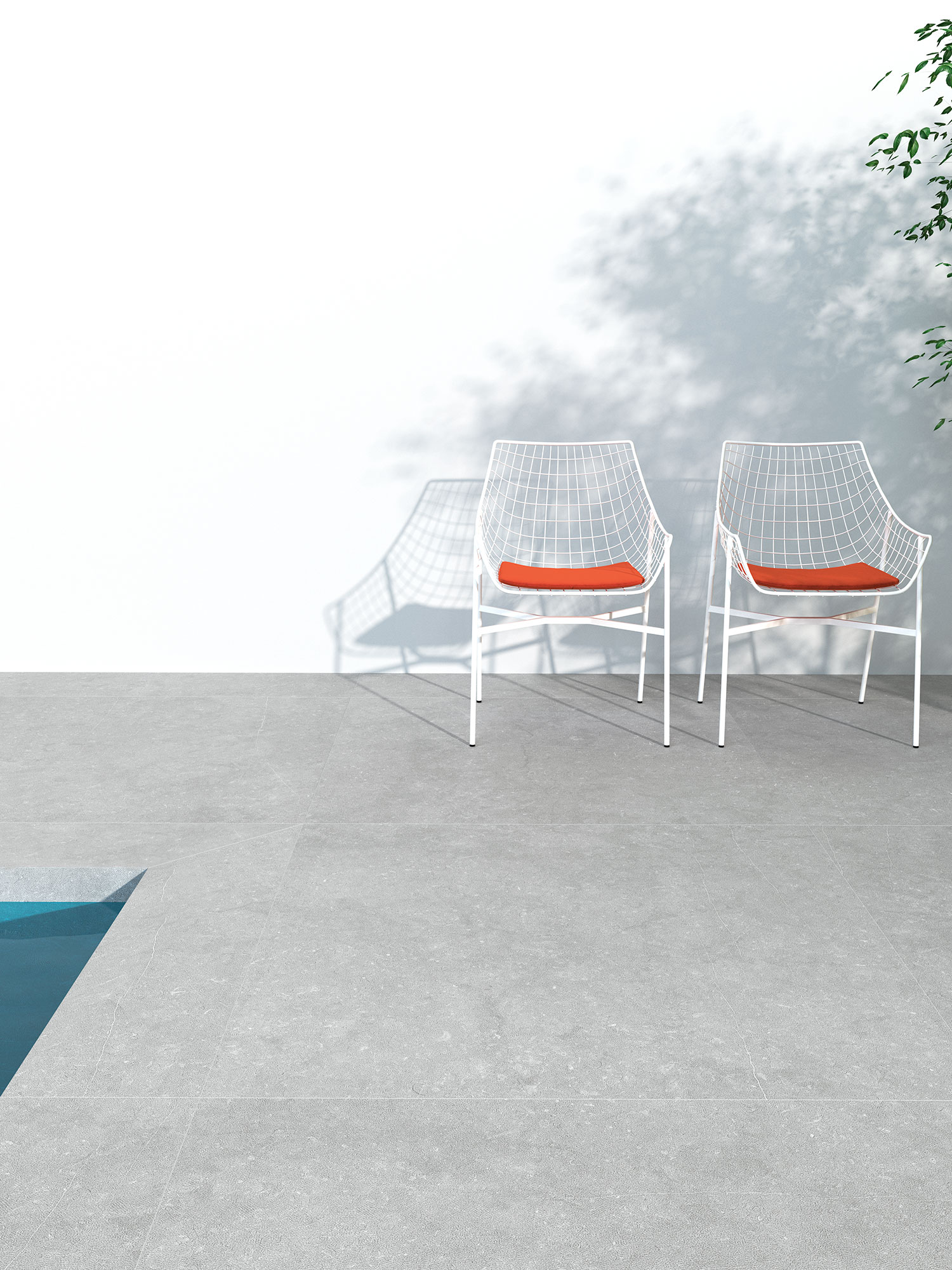 Advantages of 20mm porcelain stoneware for outdoor flooring
Thickened porcelain stoneware offers multiple advantages thanks to its high resistance and versatility. Characteristics that meet the highest technical and aesthetic demands that require outdoor areas, public areas and areas subject to high loads and stresses. It allows its execution in recordable systems, offering raised technical floors easily accessible to plumbing and electricity installations. Quick and easy to execute, it is a perfect material for outdoor paving.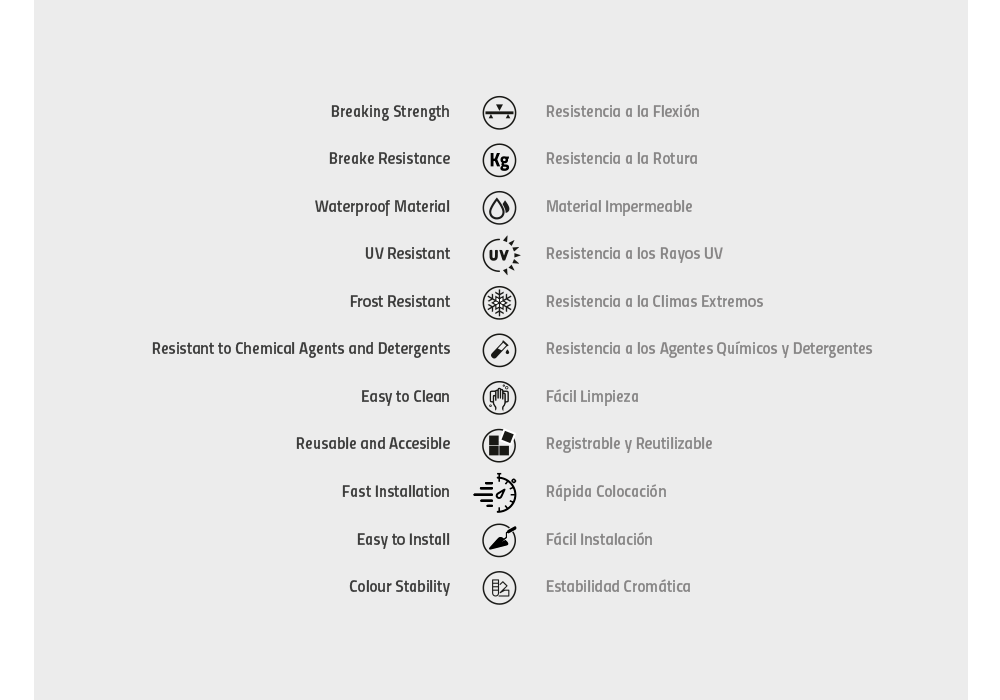 Uses of 20mm porcelain stoneware as outdoor flooring
The characteristics of resistance and durability due to the thickness of the pieces, offer many possibilities for placement in areas where other materials will not withstand the passage of time, stresses and loads and extreme temperatures. For this reason, the uses where the thickness of this porcelain stoneware plays a fundamental role are:
20mm for outdoor flooring

Thanks to the high resistance and inalterability of our 20mm-thick porcelain tiles, they are ideal for places subject to adverse conditions and extreme temperatures, such as covered terraces, gardens or patios.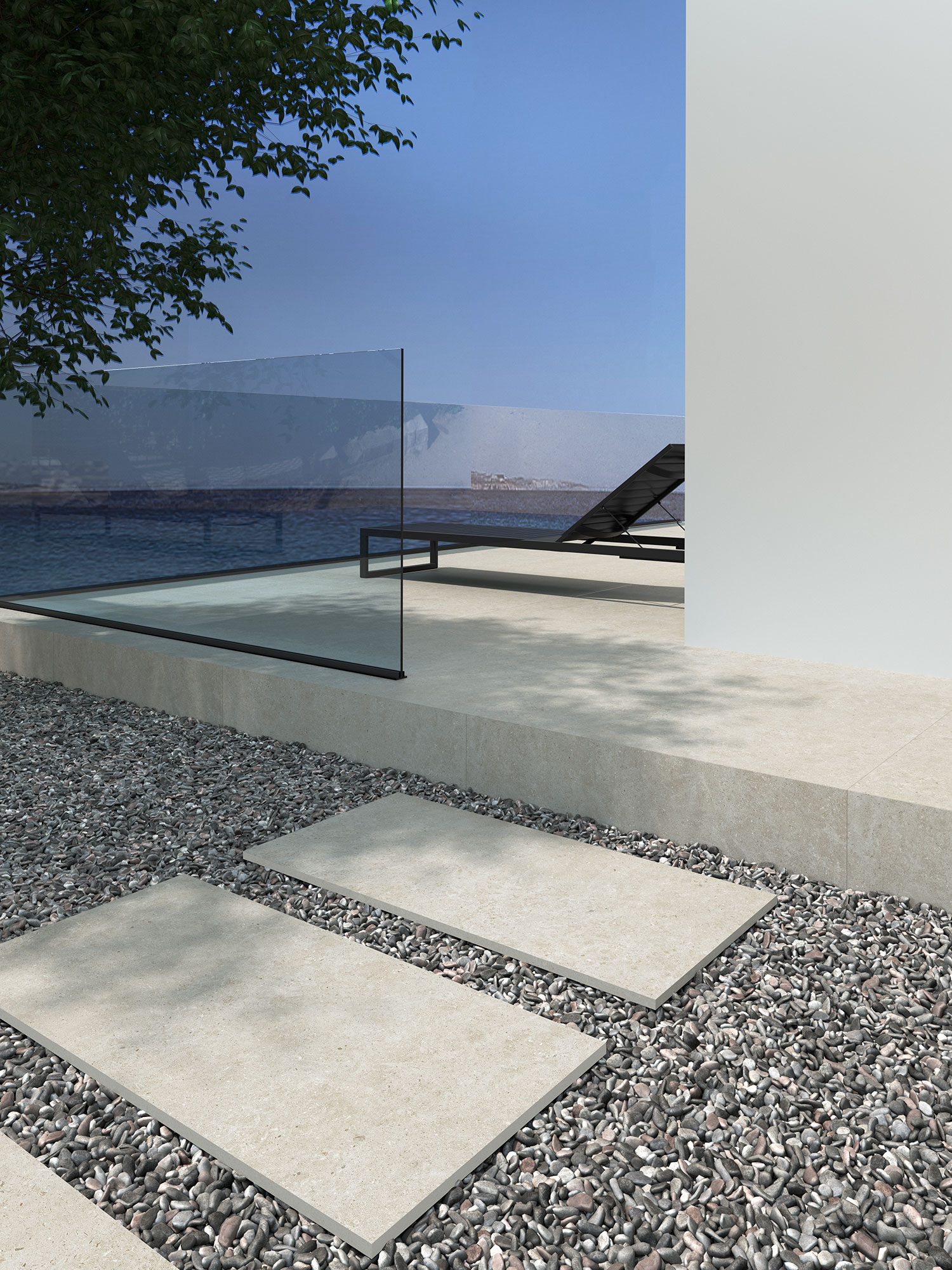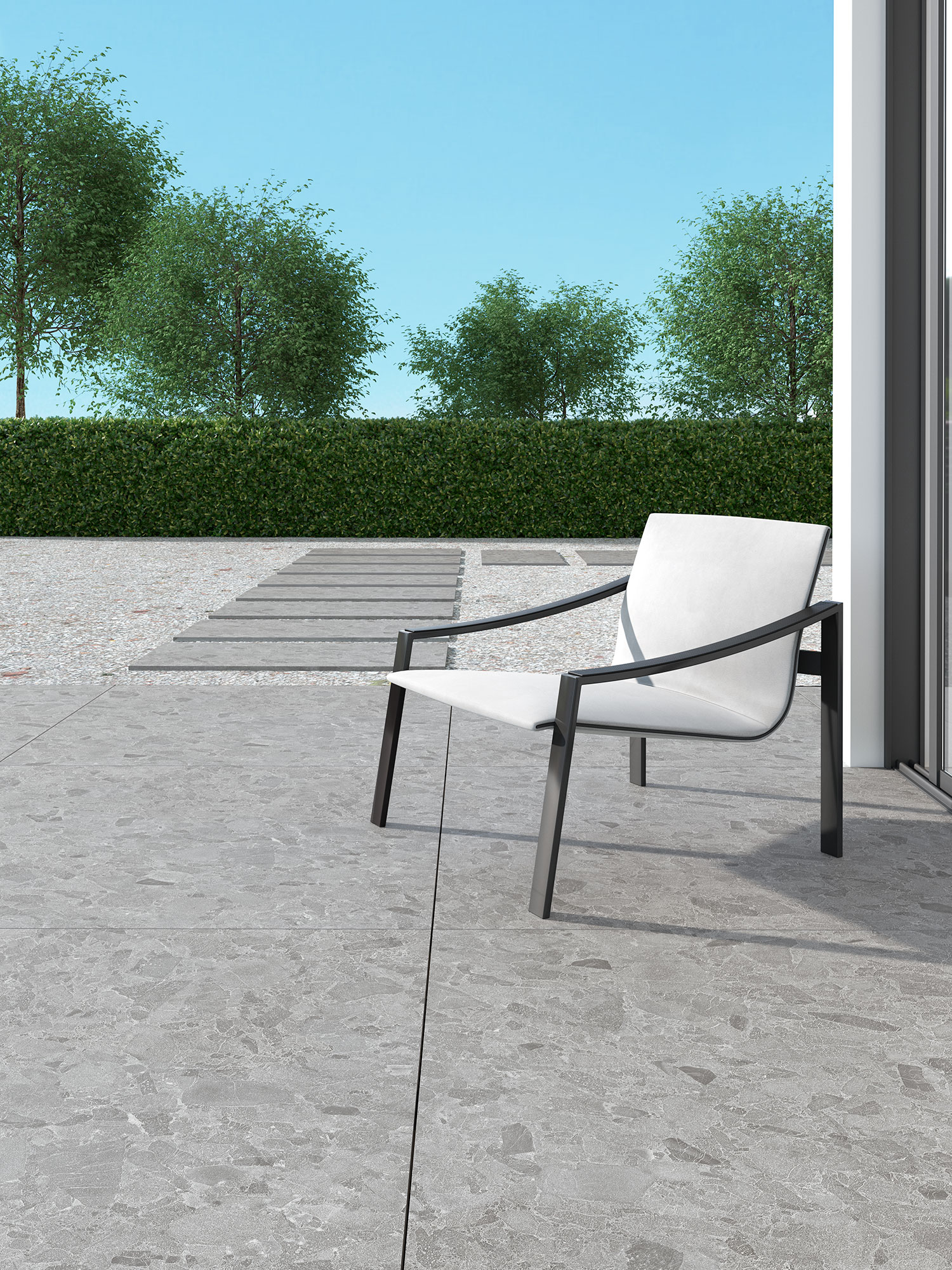 Continuity between interior and exterior
Our 20mm-thick collections have the same design as the 9mm-thick tile series by Livingceramics. This means that matching tiles can be used both indoors and out, ensuring seamless visual continuity. This is a definite asset in the design of spaces for residential, leisure or public use.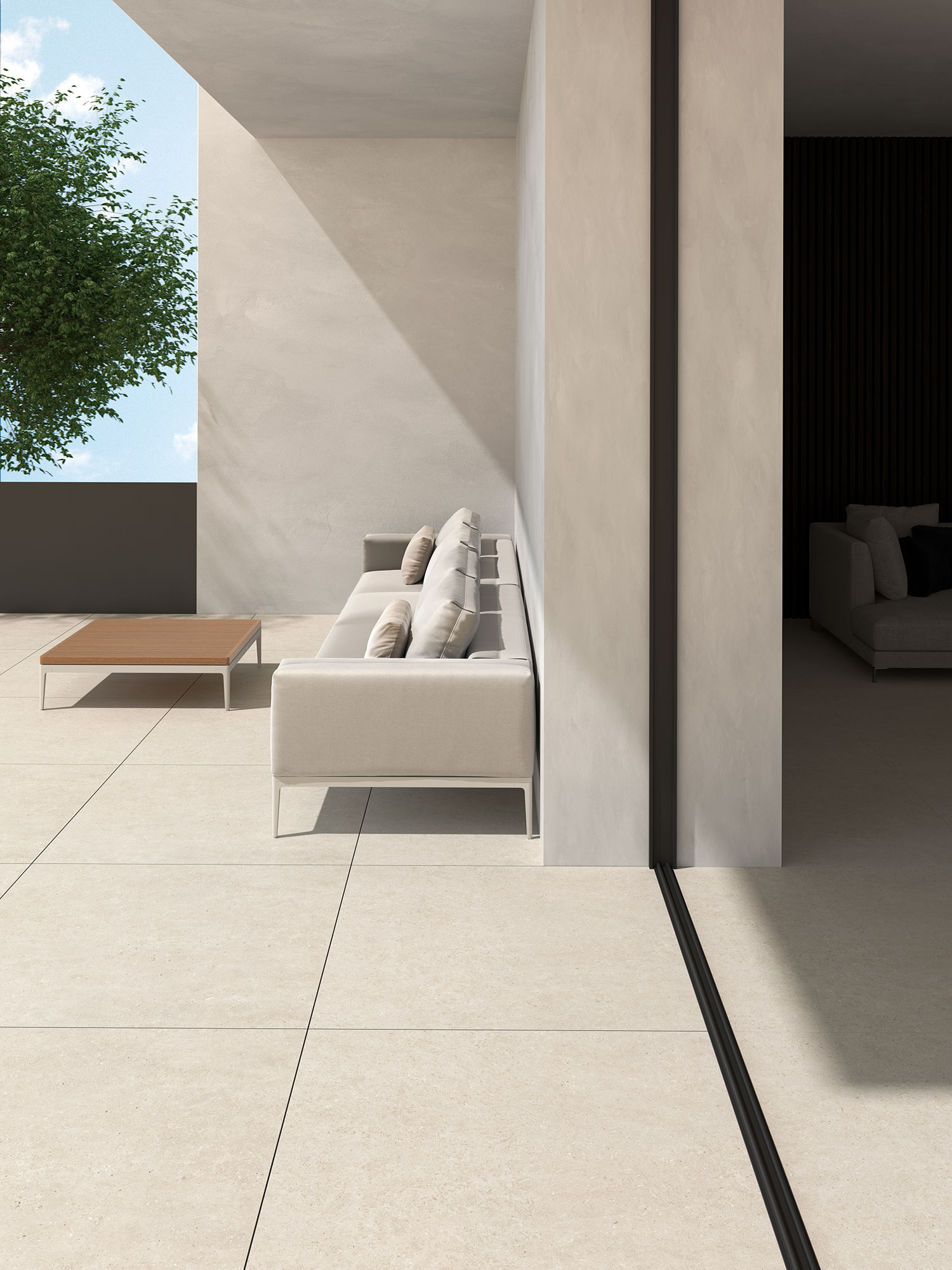 Pool edge flooring / wet areas
All our 20mm-thick tile series are non-slip, guaranteeing a safe grip in wet areas or places close to water, such as poolside terraces. Likewise, the tiles are non-porous; that is, they do not absorb water and so they will not crack. What is more, they do not require any kind of special treatment.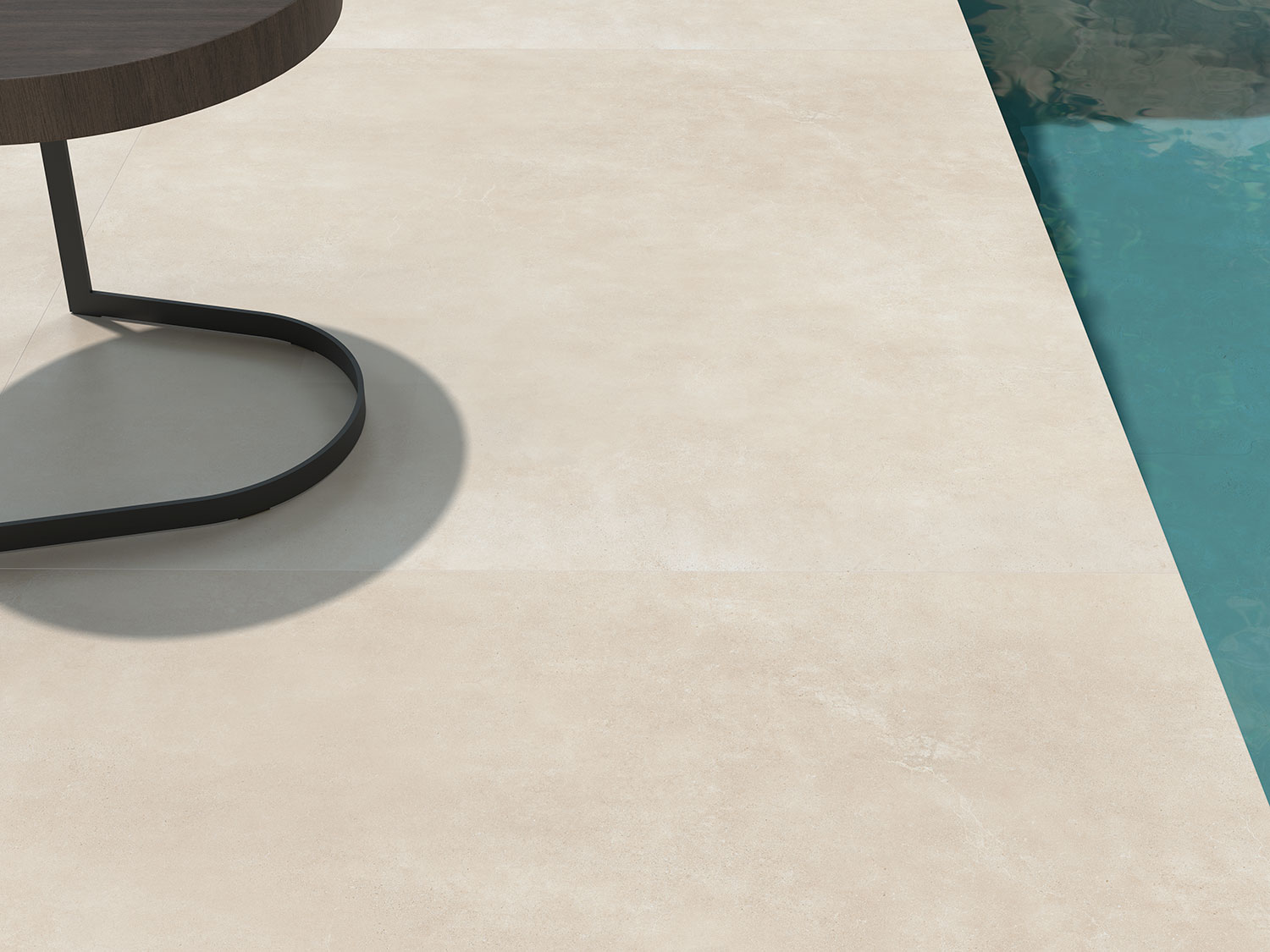 Steps and special pieces in 20mm
In order to ensure visual continuity between indoor and outdoor areas and to fit in with the needs of each individual project, extra-thick special porcelain tile pieces are available, such as step tiles, skirting tiles, corner tiles and finishing pieces. The range's high versatility contributes to projects' visual coherence.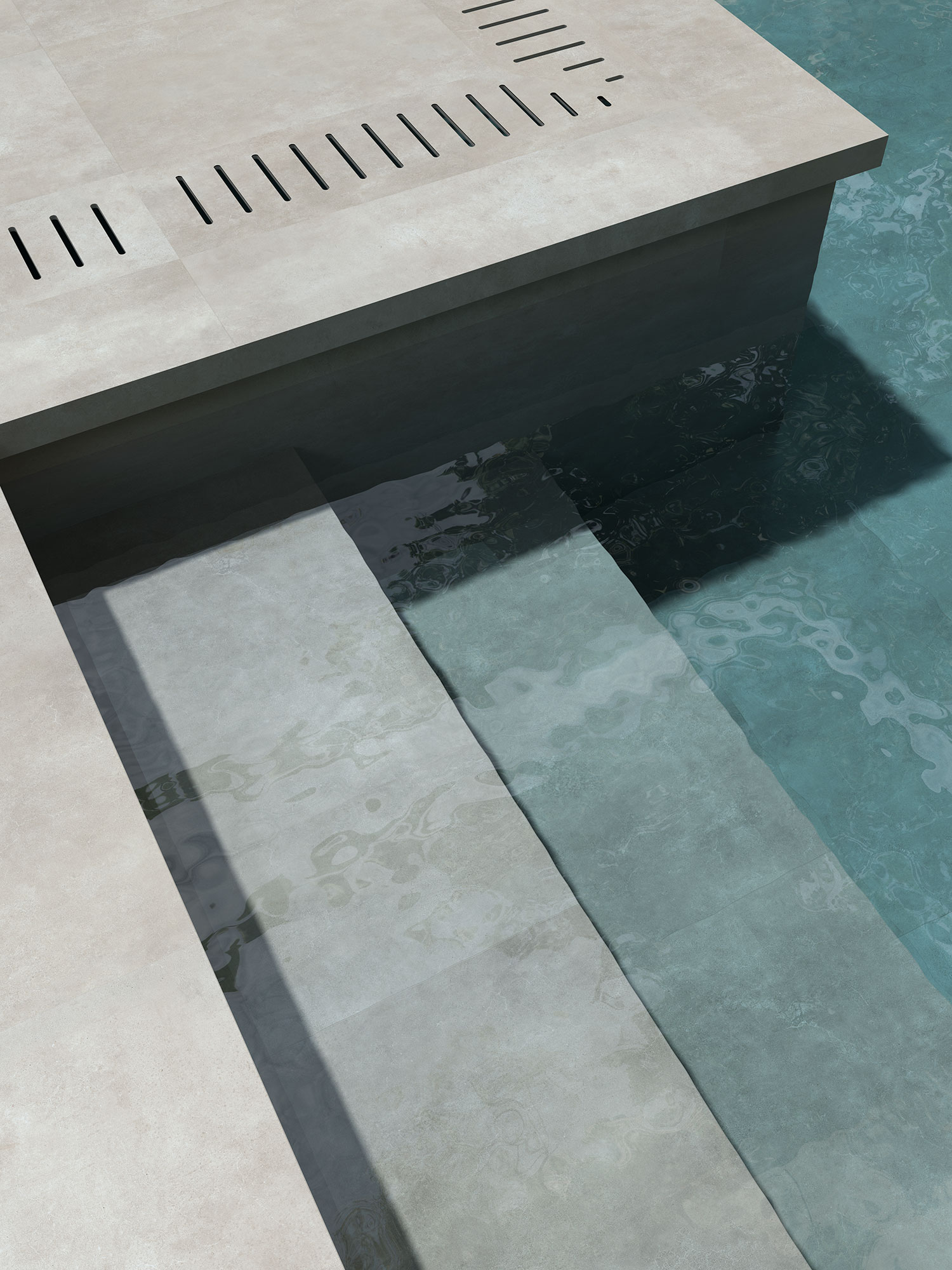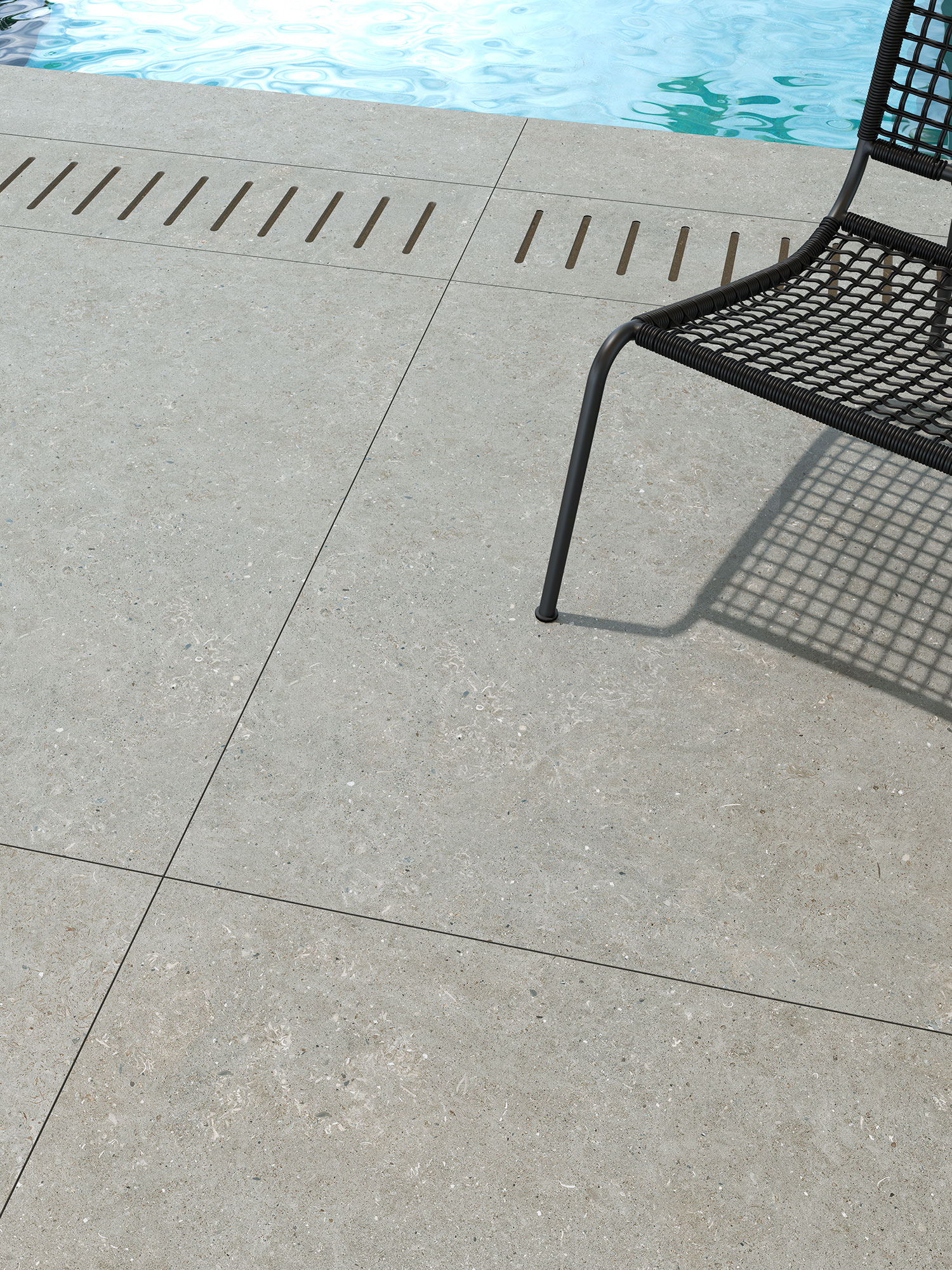 20mm porcelain stoneware installation systems
20mm porcelain tile laying system on grass, sand or gravel
These dry-installation systems are very common in outdoor areas. The main benefit is the swift installation method with no need for any kind of chemical adhesive. This makes it both simple and economical.
Whether the tiles are to be laid on grass, gravel or sand, they must be supported by an approximately 6cm-thick bed of gravel with a 4 to 8mm particle size.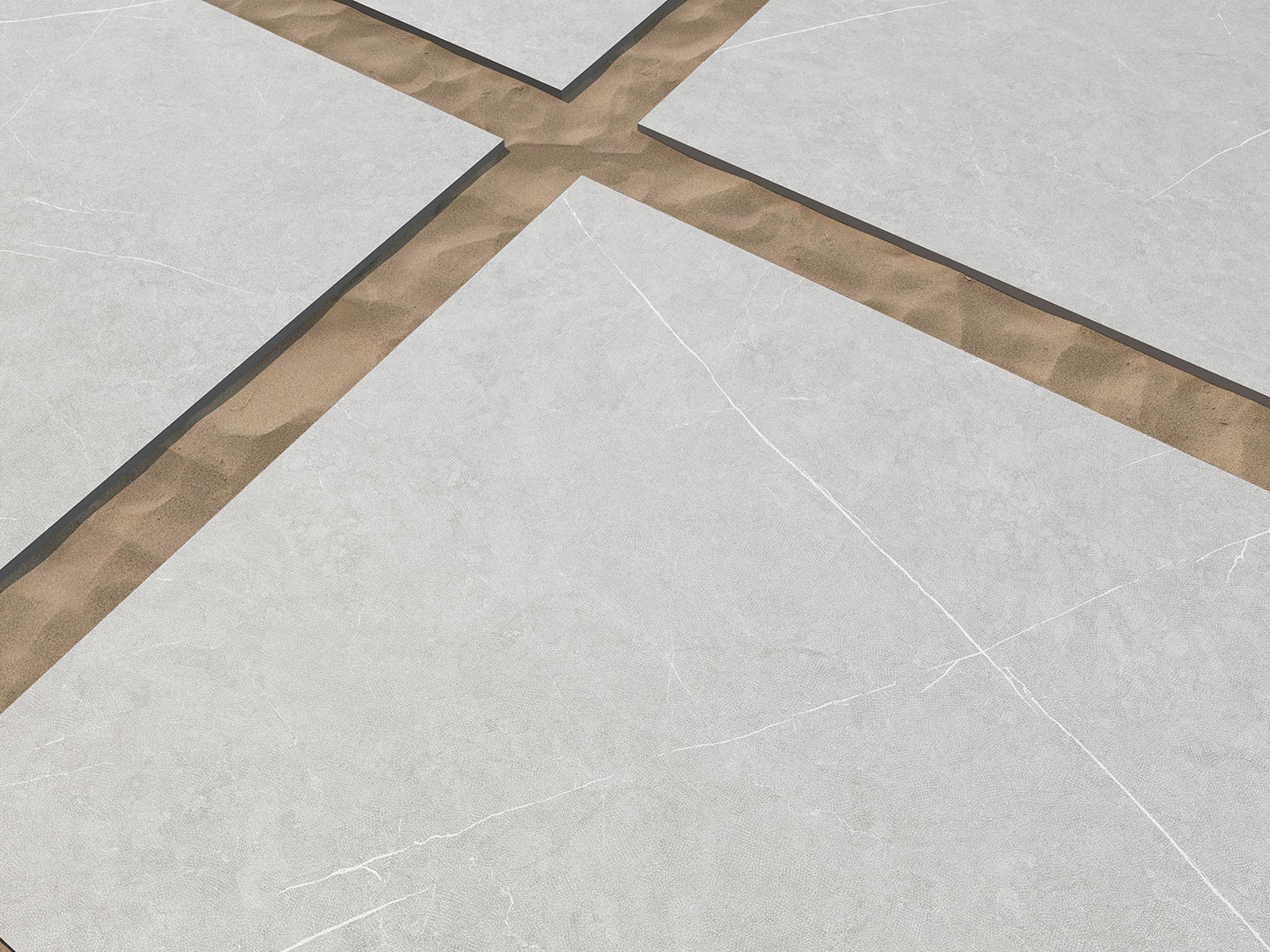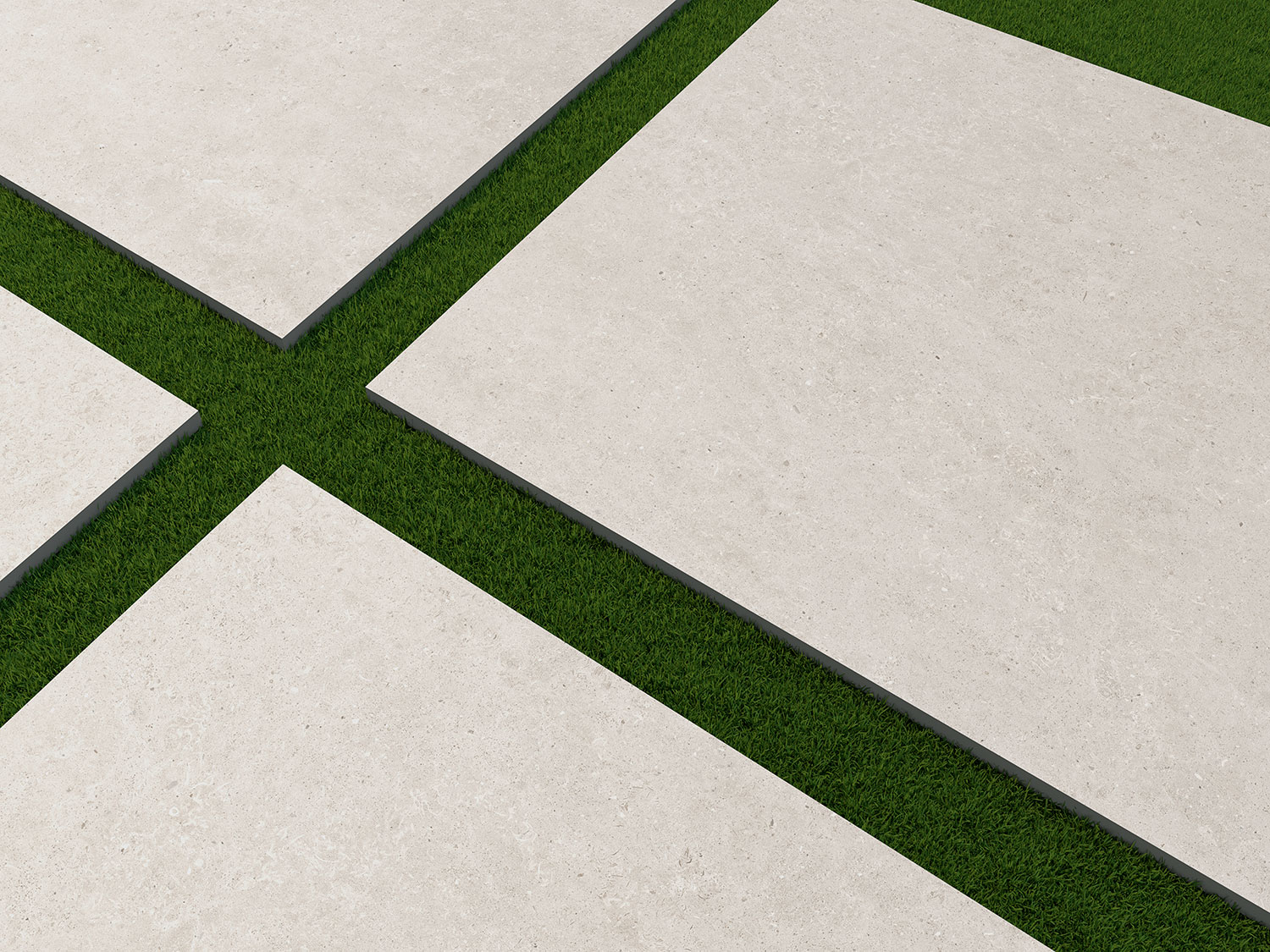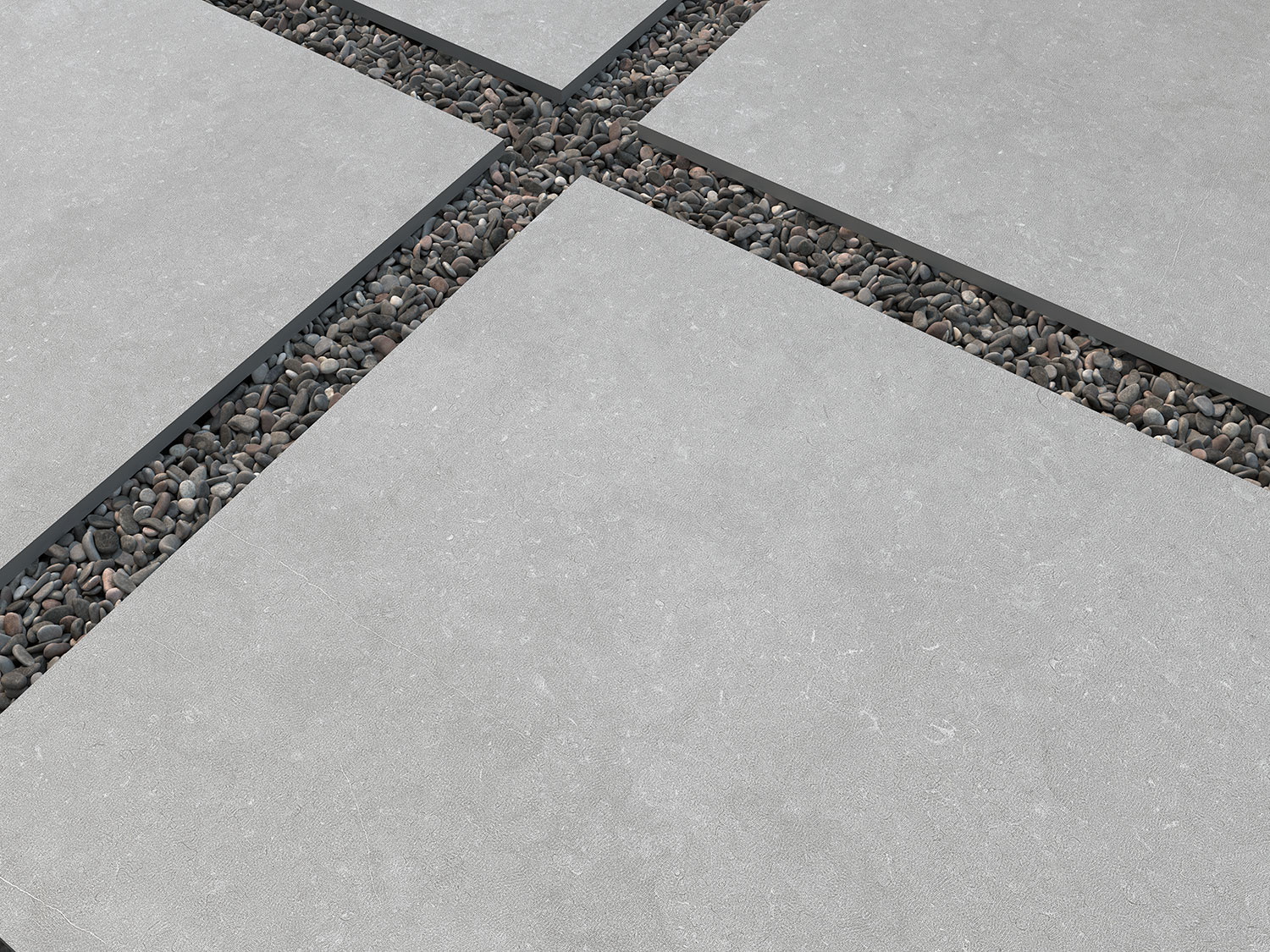 Placement of 20mm porcelain on plots
Our 20mm-thick tiles can be rested on pedestals to create raised-access flooring (RAF). This swift, adhesive-free installation system allows networks to be concealed under the floor, such as wiring or pipes. Used in conjunction with conventionally laid tile surfaces and thanks to the large formats that Livingceramics offers, visual continuity can be ensured; for instance, to create terraces or in projects for the contract market.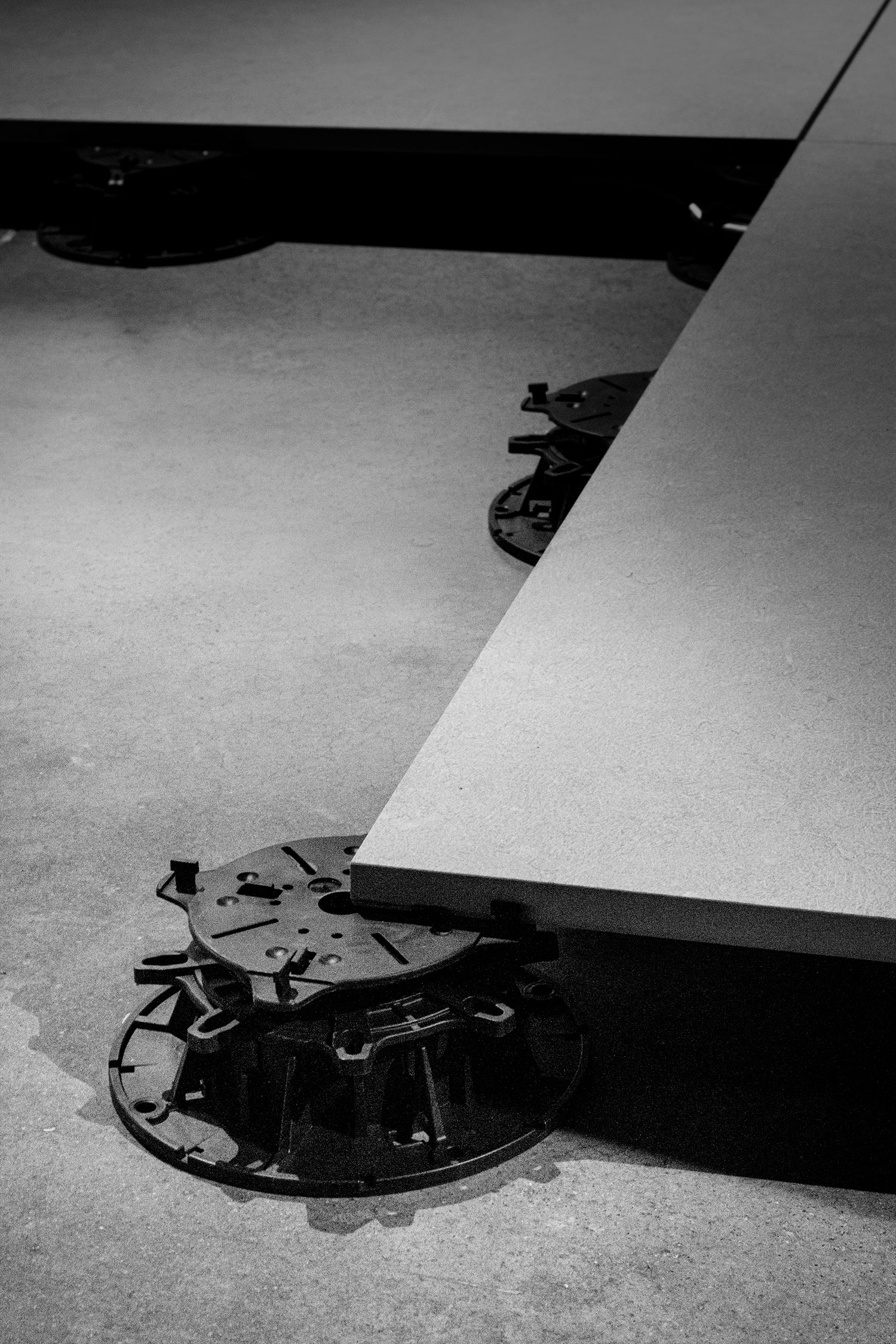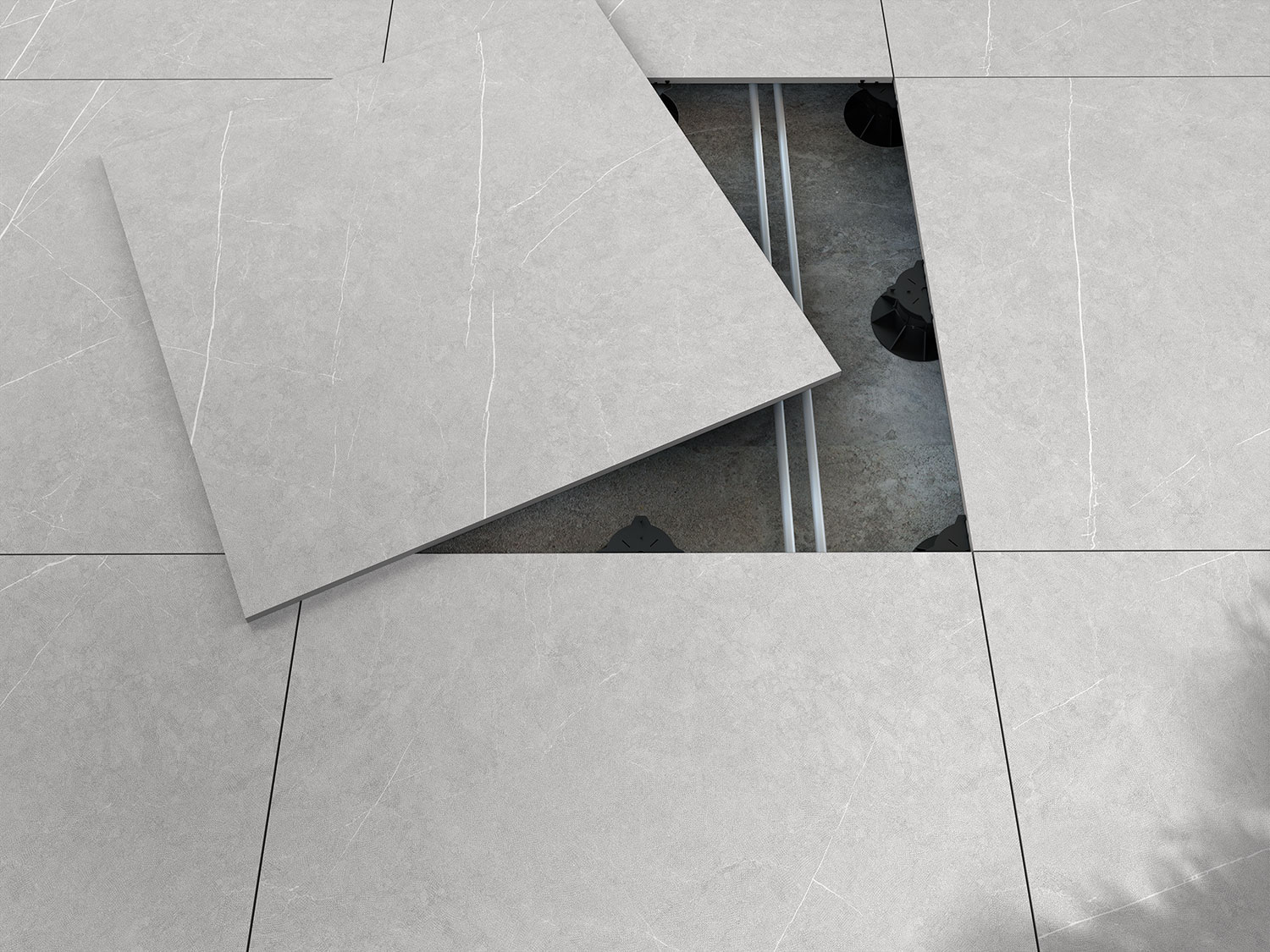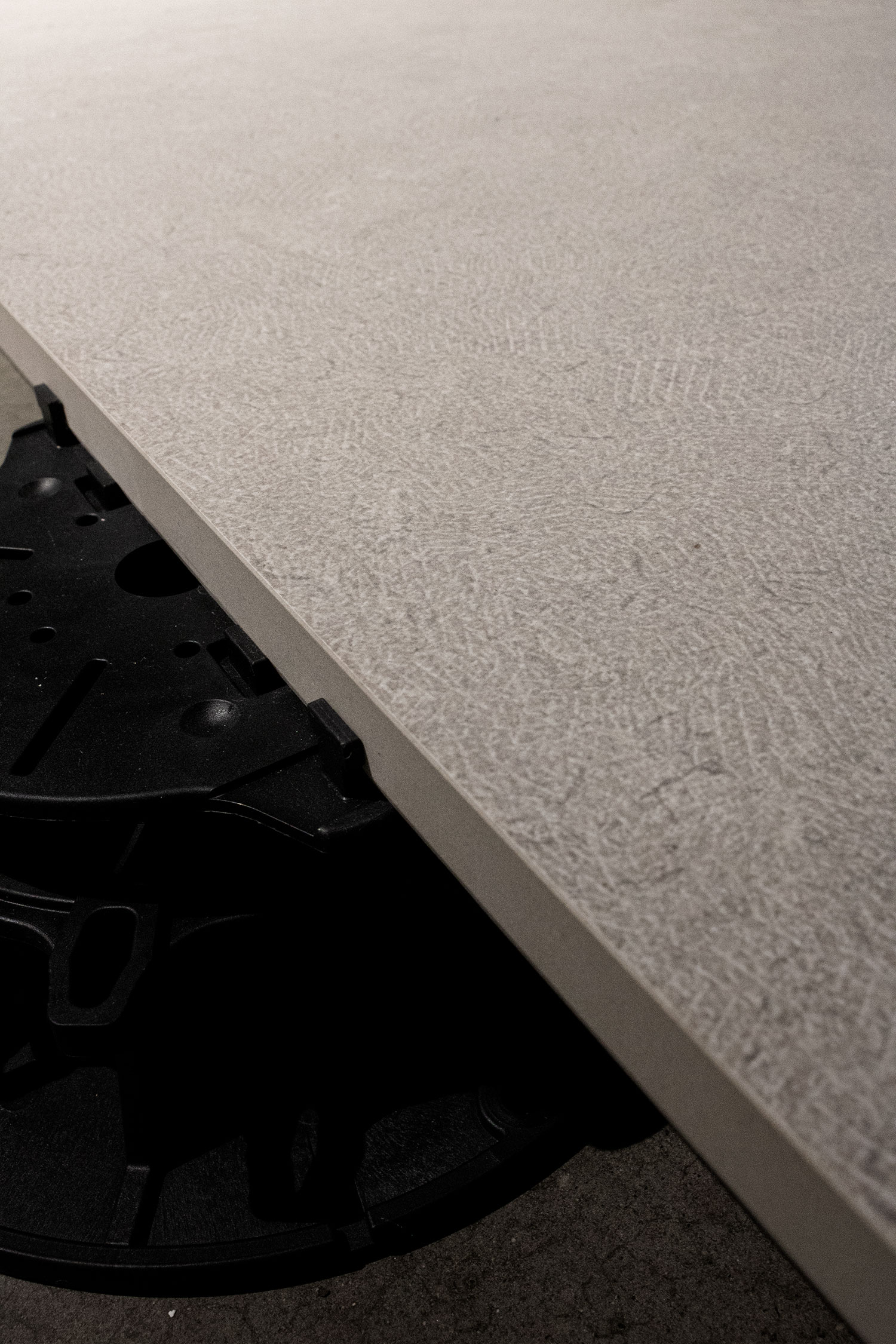 Conventional 20mm porcelain tile-laying system
This is the most common system for creating flooring able to withstand high pedestrian traffic or moving vehicles in garages or up and down entrance ramps. The tiles are laid in a similar way to standard porcelain floor tiles, although the necessary joints for outdoor areas must be inserted.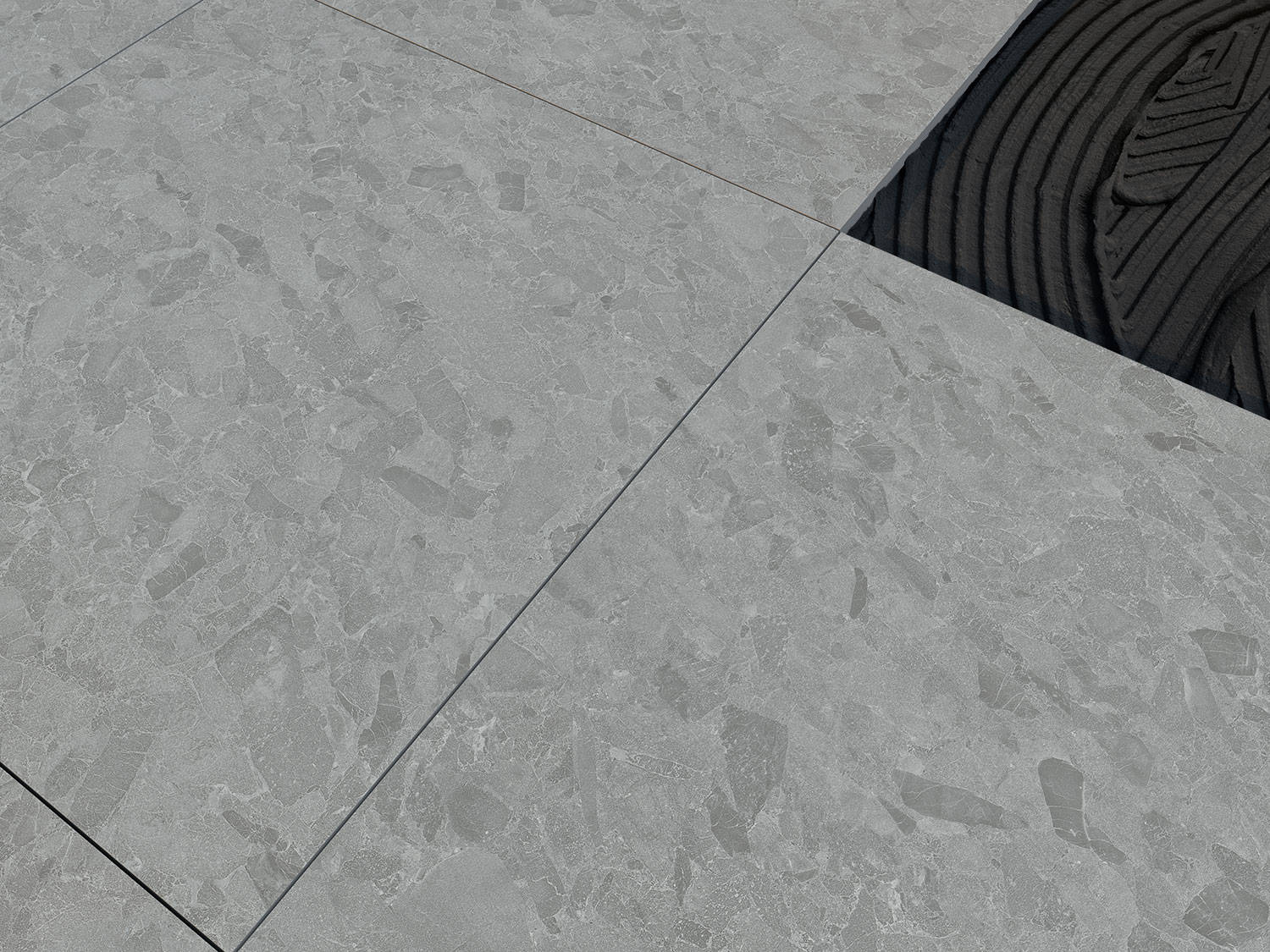 Do you want to know more about the 20mm porcelain stoneware catalog? Download it here