THE NEW BATHROOM COLLECTION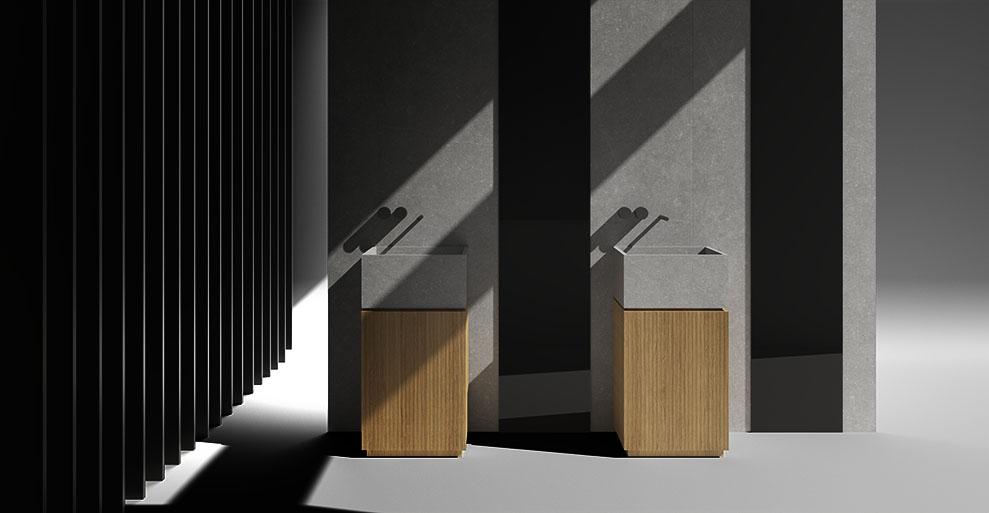 Livingceramics aspires to help create unique exclusive settings, developing products conceived to meet consumer needs and to fit in with the latest trends. With this in mind, we have created an extensive range of washbasin units with a strong design appeal, bringing the very essence of Livingceramics to a selection of exclusive models. The idea behind these new collections is to use our ceramic tiles to create items of bathroom furniture, hence lending added value to our series. These products can be used to transform bathrooms into stylishly elegant settings, with a wide choice of formats and finishes to boost the capacity for customization. The manufacturing process integrates careful craftsmanship with cutting-edge technology, with designs that reflect the passion and care we pour into every single detail.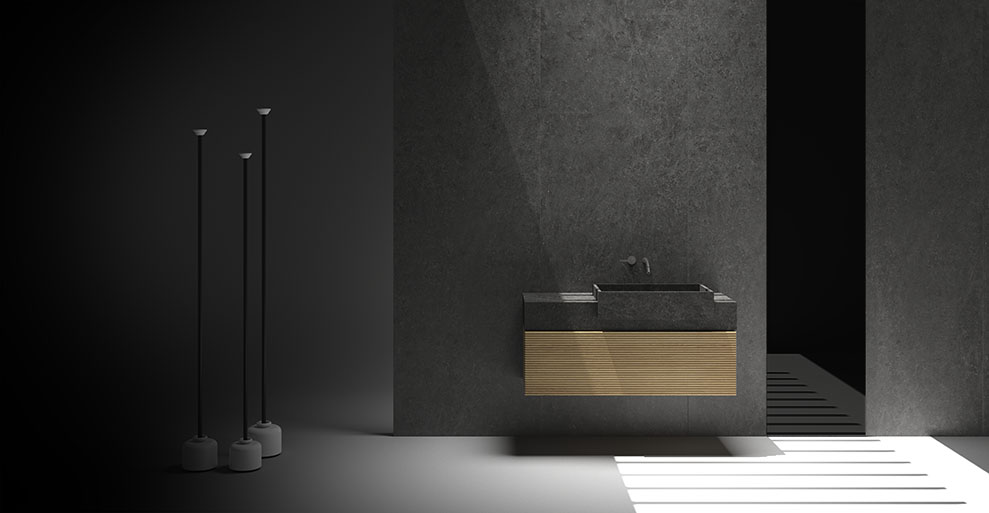 In the development of each unit, careful craftsmanship is combined with cutting-edge machining techniques. The final outcome is a range of washbasins and basin units with a handcrafted finish, based on an innovative manufacturing process. The collection comes in a wide choice of formats to suit differing settings, perfect for creating one-of-a-kind customized bathrooms. Our long experience in the tile sector and expertise in developing products with a distinctive flair have both been channelled into our bathroom collection, with models that embody the very essence of Livingceramics. Our aim is not just to develop differing tile collections, but to contribute to the creation of unique settings.
Customization is all important, and so our units come in differing sizes, with models suitable for different tap mountings. Each collection is rounded off with an exclusive bathroom unit made of solid oak. For this purpose, five designs in different finishes have been developed, all illustrating the company's passion for up-to-the-minute trend-setting ideas. The units are available in two oak textures, both reflecting the very essence of the collection, in designs conspicuous for their purity, balance and stylish elegance.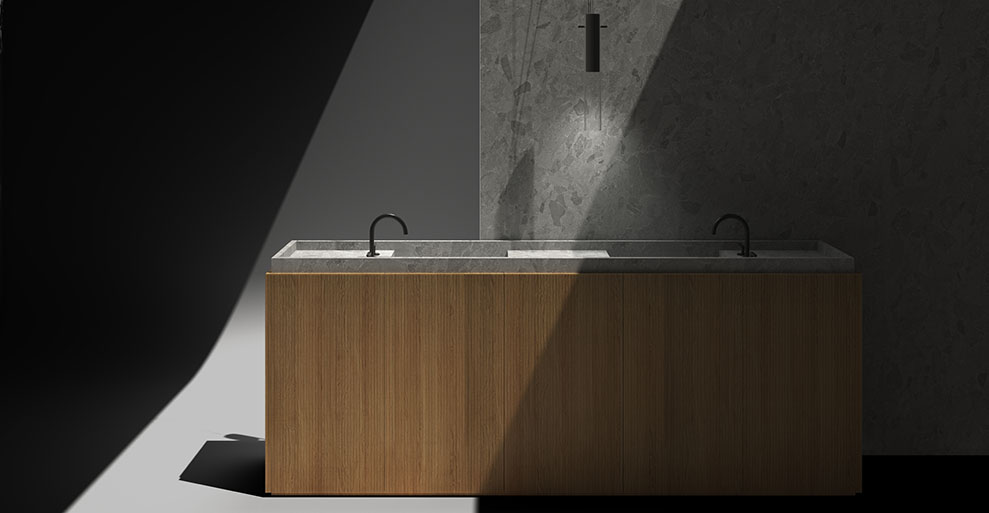 At Livingceramics, meticulous attention is paid to each design and to all the finer details through an artful use of balance, form and composition. We aspire to contribute to the creation of bathrooms with personality, offering clients the freedom to choose the materials they prefer combined with other features, offering thousands of carefully designed solutions.  Every single detail is important to us, leading to the development of products whose carefully chosen lengths and finishes contribute to their balanced design. Their colours, textures and volumes all complement one another to harmonious effect. Each model's finely traced lines, based on studies of inspirational designs and architecture, epitomize the very spirit of Livingceramics.