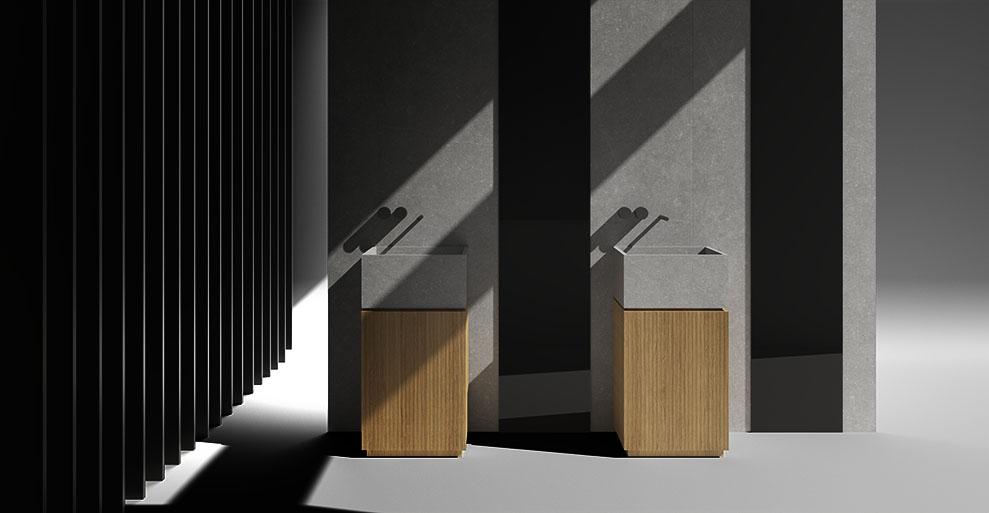 One of the most highly valued characteristics in interior design and architecture projects is the ability of materials to remove optical limits in each room and the construction as a whole. To break down these limits, visual coherence plays an extremely important role. If a material can be used not only as a form of paving or cladding, but also as a more comprehensive bathroom, kitchen or outdoor solution, it provides added value that makes all the difference. It is from this search for aesthetic unity that our Bathroom Furniture Series has emerged. This is a collection of contemporary designs available in our most notable ceramic series, further complemented by furniture made from natural oak wood.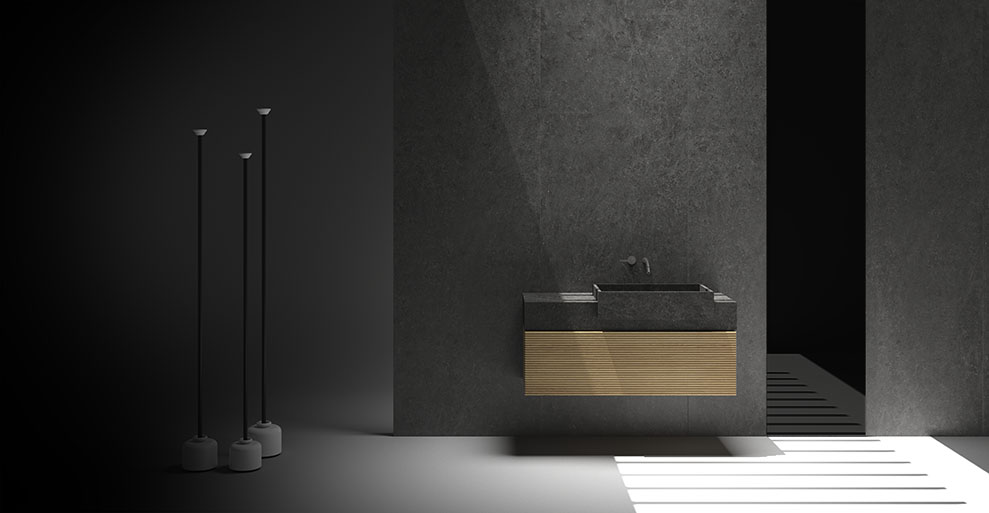 With this collection, professionals can choose from different designs, finishes and combinations to ensure each bathroom is unique and conveys the essence of the entire project.
To do this, we offer four standard washbasin designs with a choice of manufacturing material. Furthermore, there are five designs of solid oak wood furnishings that multiply the personalisation options so the space can be fully adapted and unique bathrooms can be designed.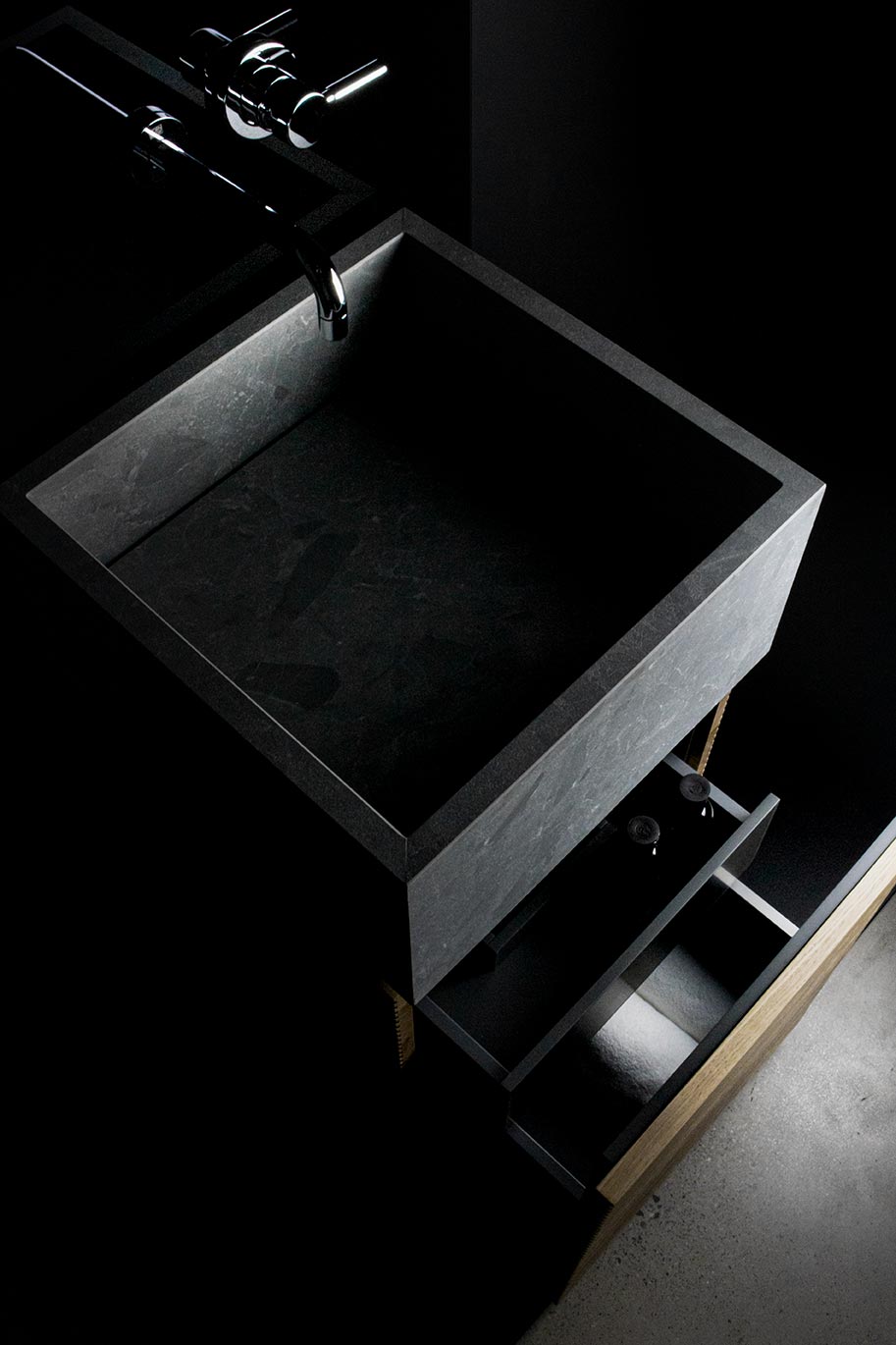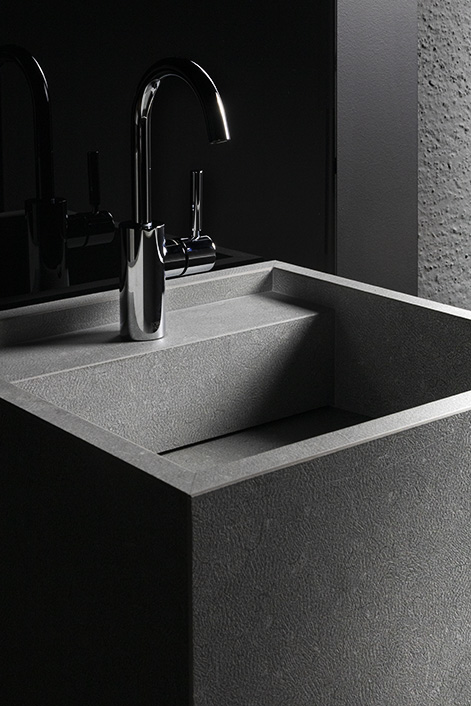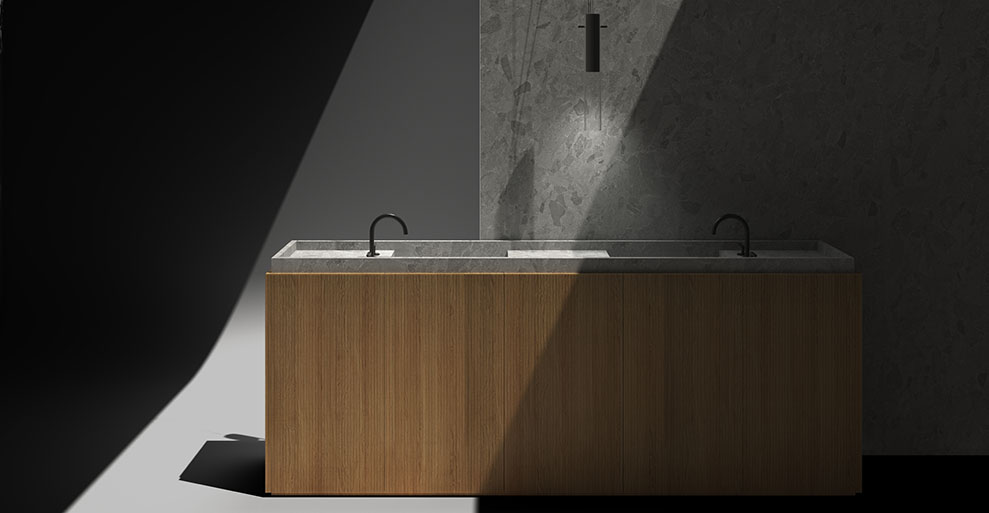 Personalisation: the art of combination
Personalisation is a key factor in achieving bathrooms that are fully integrated within a project, for which reason we offer washbasins in different sizes and ceramic materials, with the option of selecting an adapted tap design. There are four compositions that portray the collection's essence, which is a balanced, pure, stylish design.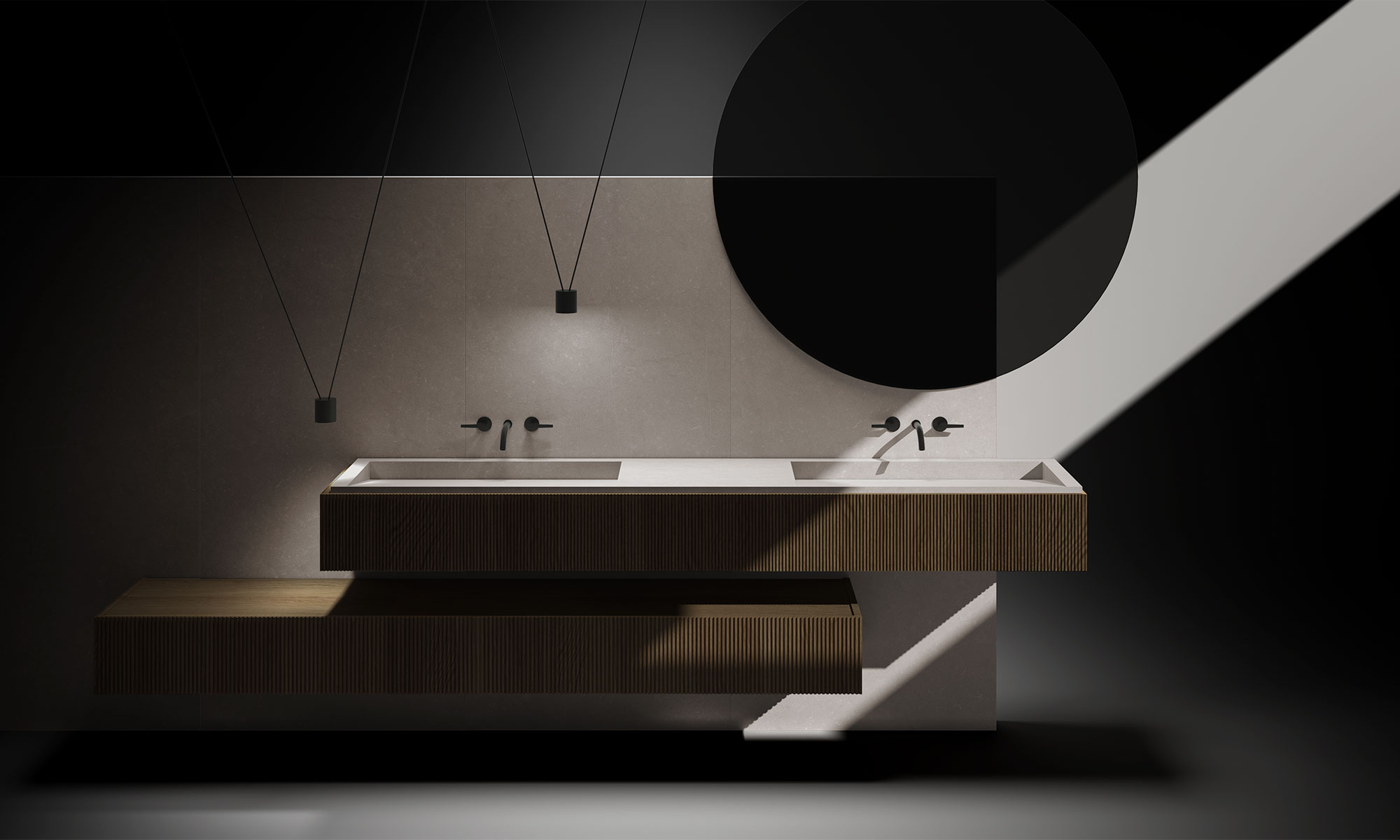 Craftsmanship and technology in solid wood bathroom furniture
In the development of each piece, handcrafted charm was fused with the latest technology to create compositions that convey the care and passion shown when designing every detail. Manual creation is complemented by the latest machining centres to result in quality pieces that demonstrate the essence of Living: contemporary design solutions that go a step further than ceramics manufacture and that seek to create unique spaces.
Our oak wood bathroom furniture pieces are available in two finishes:
Ribbed: Finish with large, horizontal grooves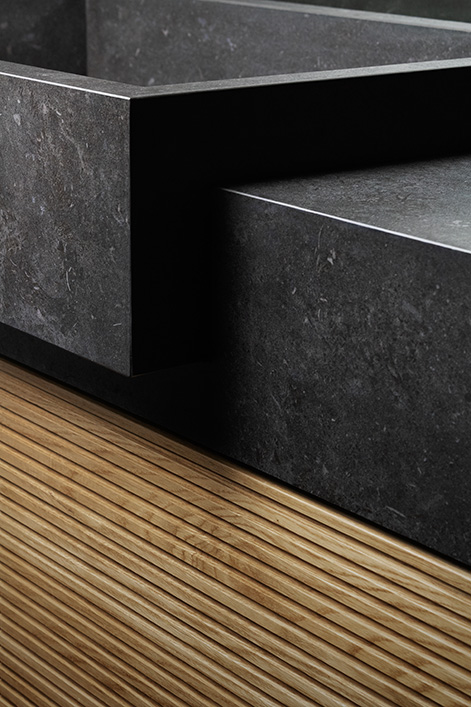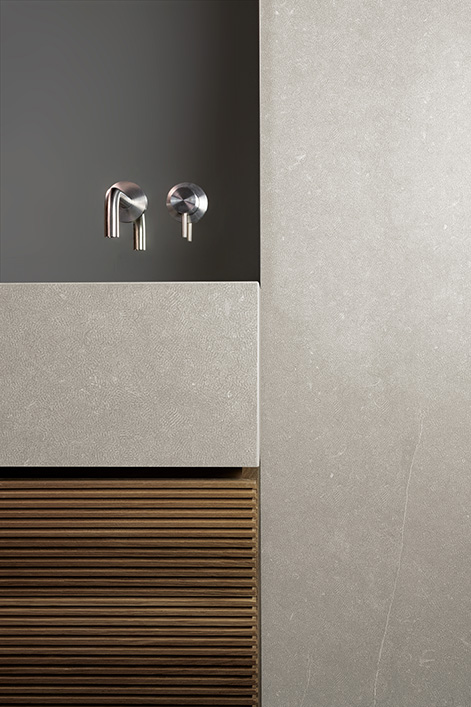 Shadow: Fine, vertical grooves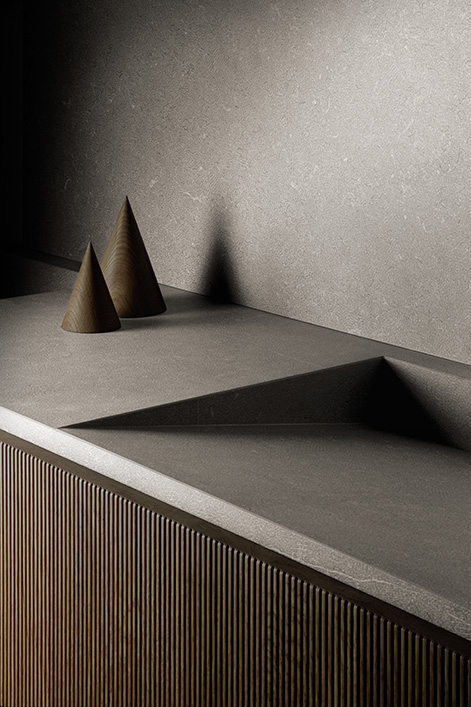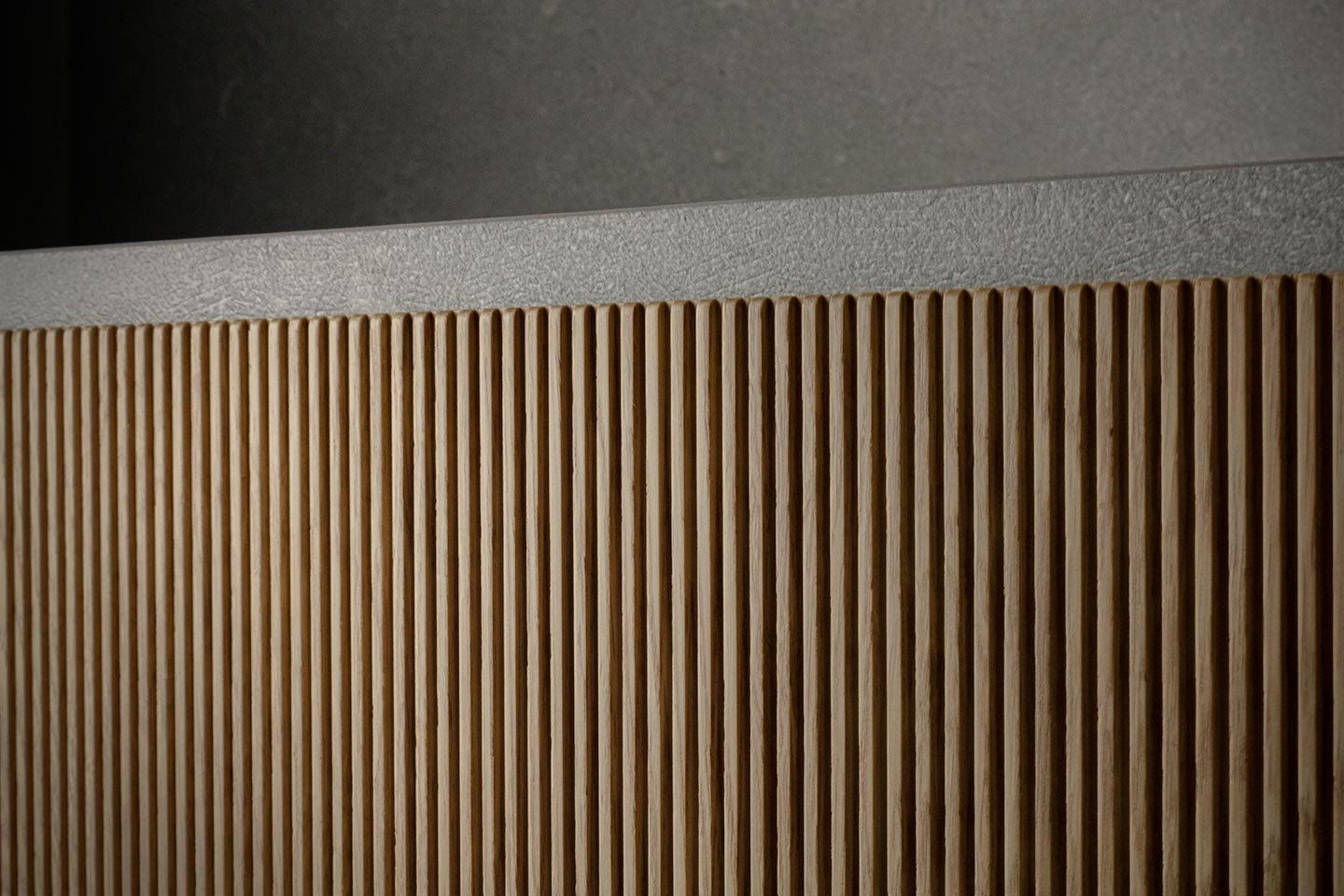 The wood's colour is another factor that can be selected, with three natural finishes available: Natural Oak, Dark Oak and Dry Oak.
Here at Living, we care about every detail and every design, depicting art through their forms and balance through their composition. We work to ensure each bathroom has its own character, offering freedom in the selection of materials and in the relationship between its components to create thousands of solutions, which are studied in every possible way. Each fixture and each stroke are important to us as they define a balanced relationship between dimensions and finishes. Colour, texture, perspective… They all complement one another, devising a perfect harmony in their forms.