Mojama Restaurant is one of the five finalist projects of the fifth edition of the Life is For Living Awards. This establishment is located in Madrid's Chamberí district, a busy area during the day given the presence of numerous offices and embassies, and a lively location at night.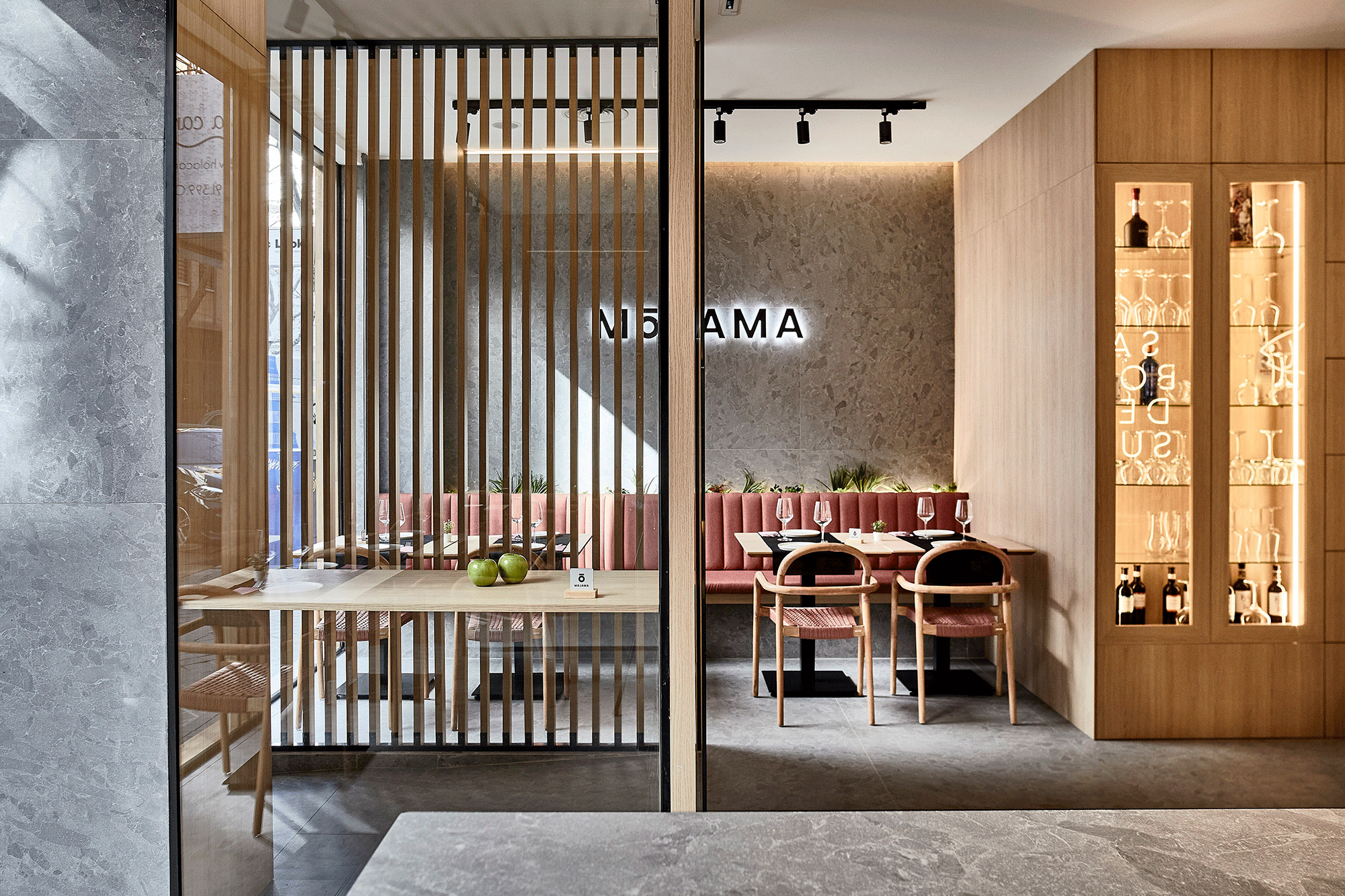 The challenge faced by the studio Binomio Arquitectura was to restructure a highly compartmentalised, two-floor establishment with no external presence. As a result, two diaphanous, functional floors were devised with a view to seeking long visuals that bring light and a sense of openness to the space.
For the common thread of the project, wooden panels, vegetation and the Eme series in Grey and the 90×90 format were selected. This material was used for general flooring, cladding and elevations designed ad hoc for the space.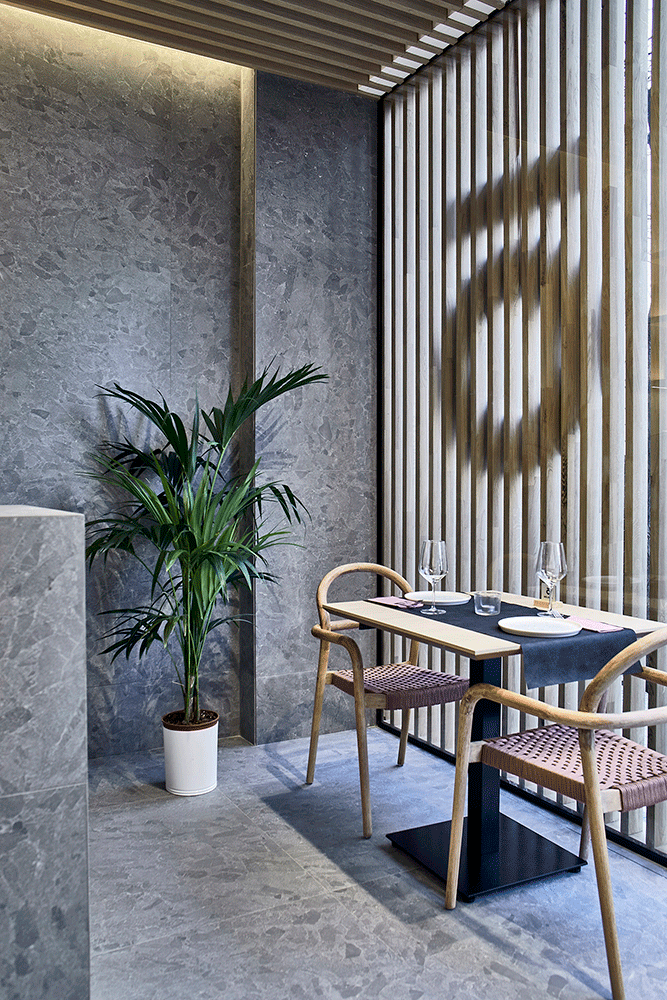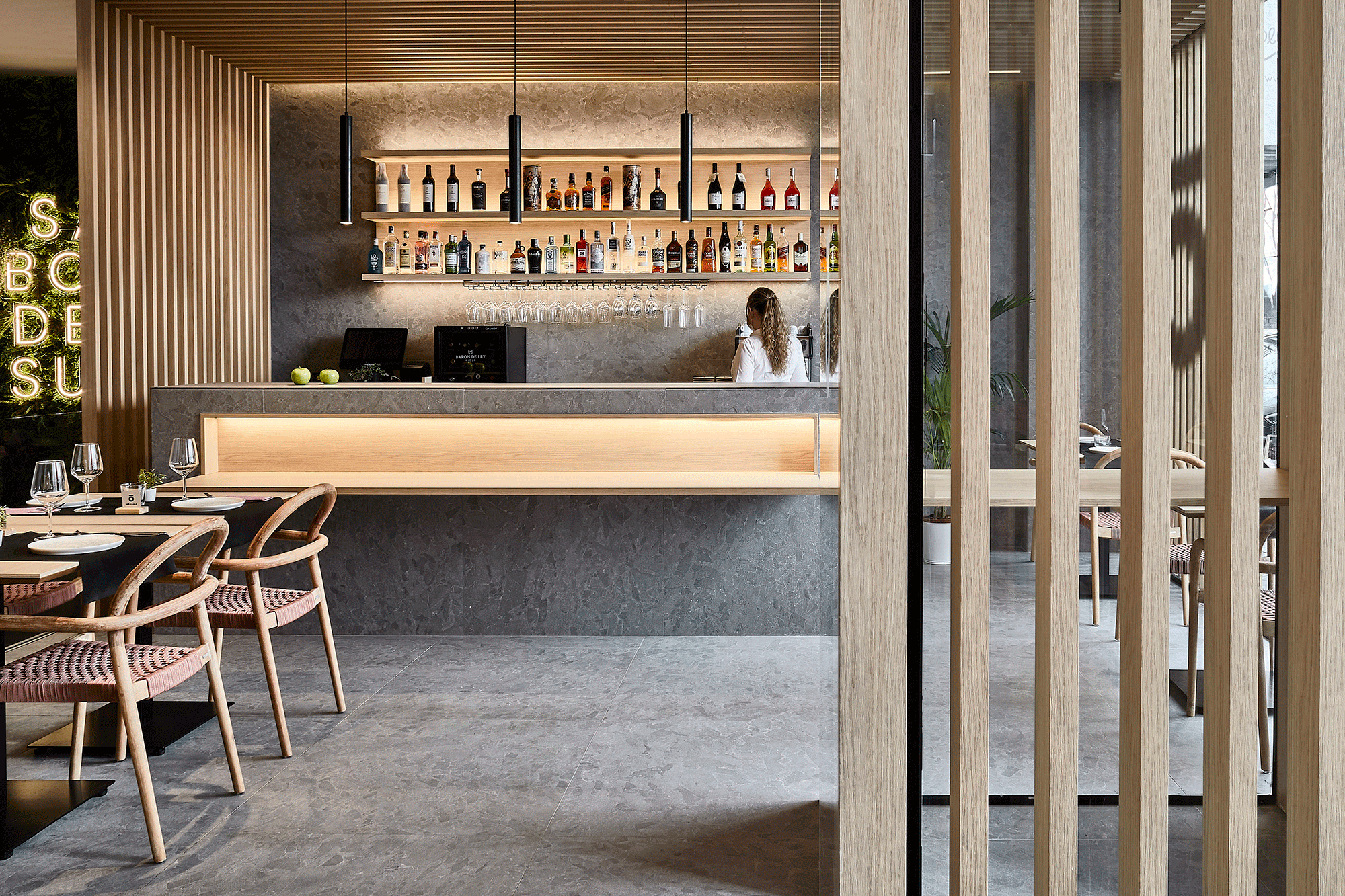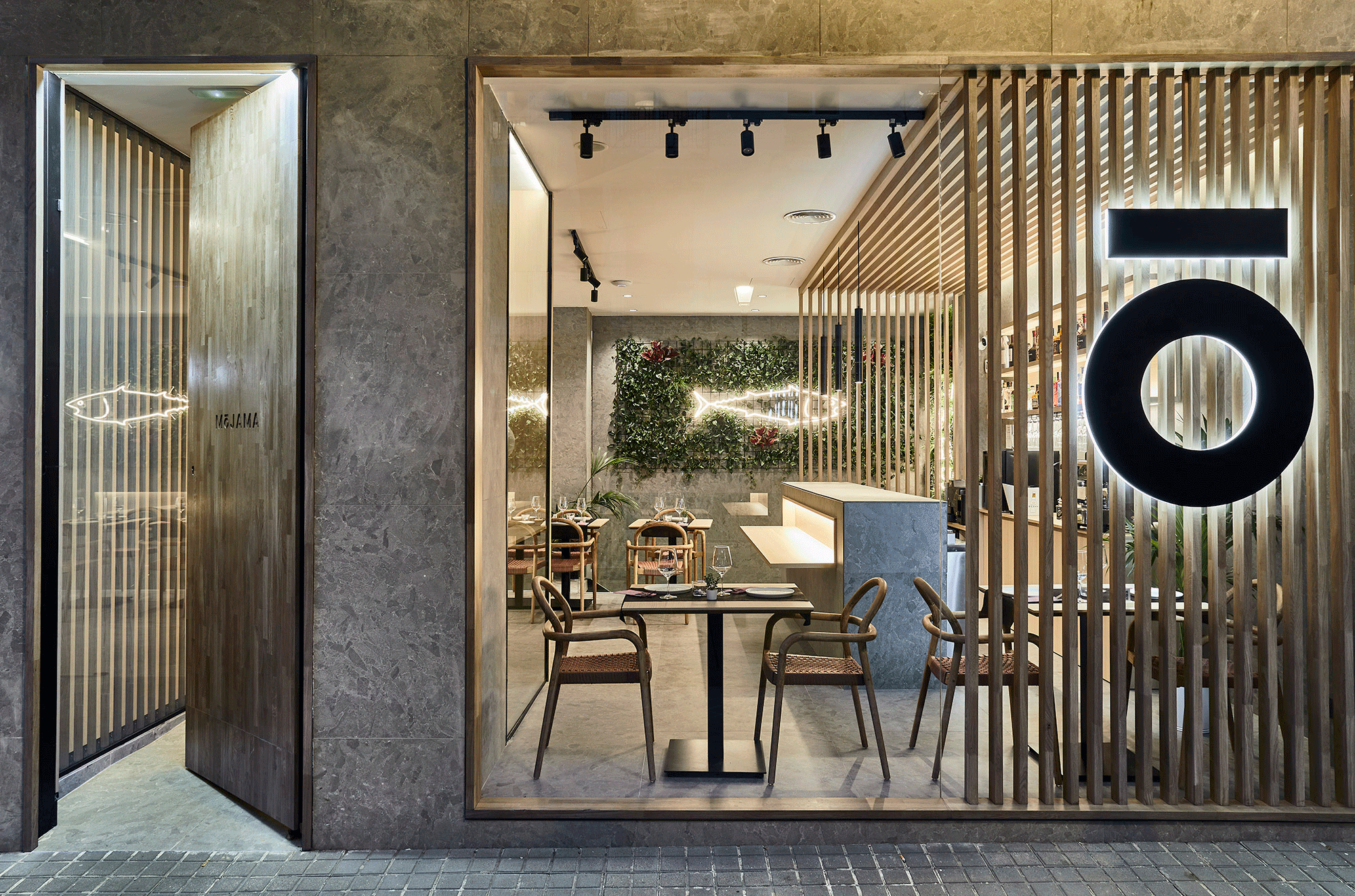 The bar is situated in the entrance, presented as a monolithic totem in Eme Grey and framed by an oak slat divider. The design acts as both a drinks bar and as an area for serving diners.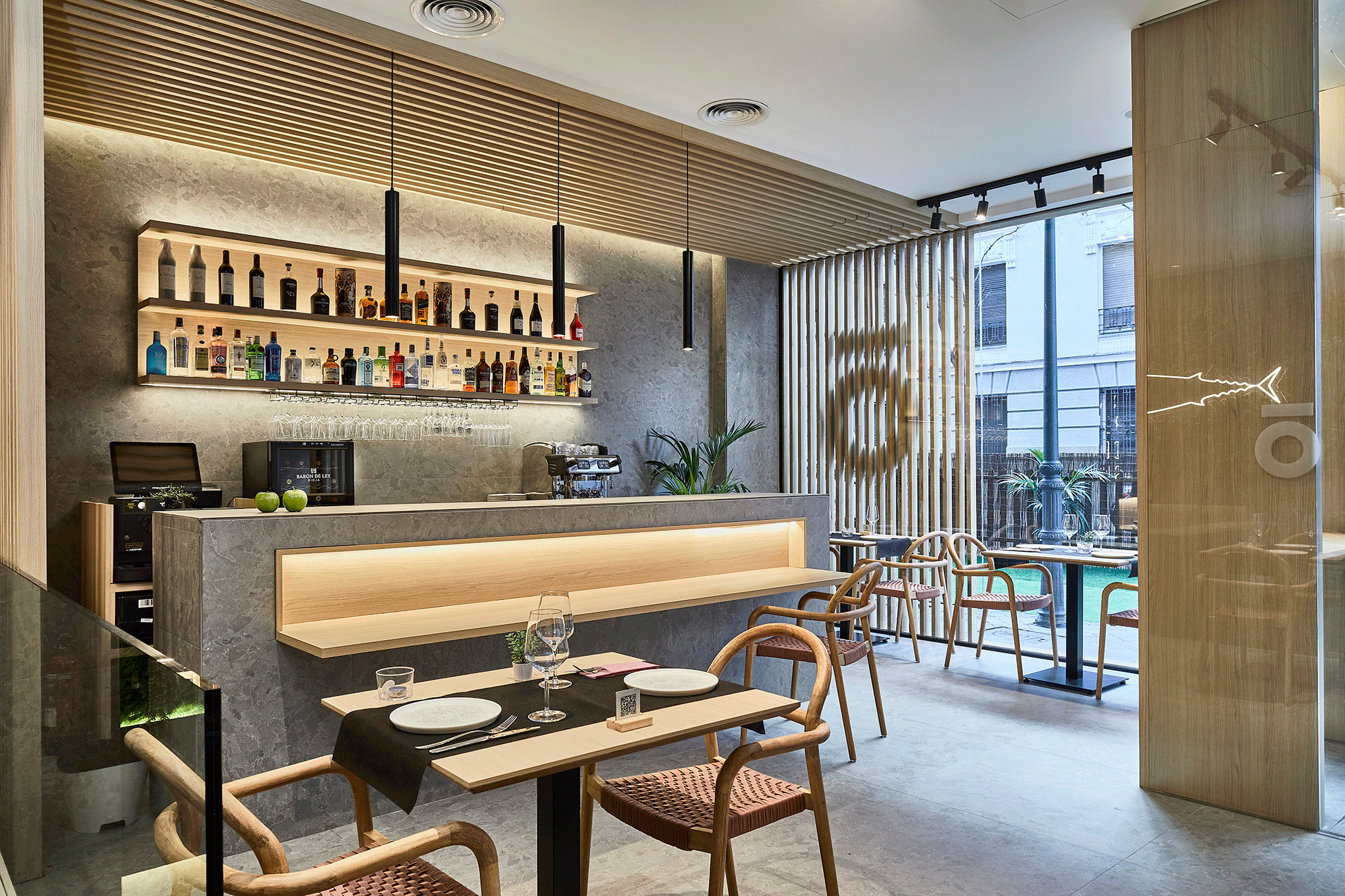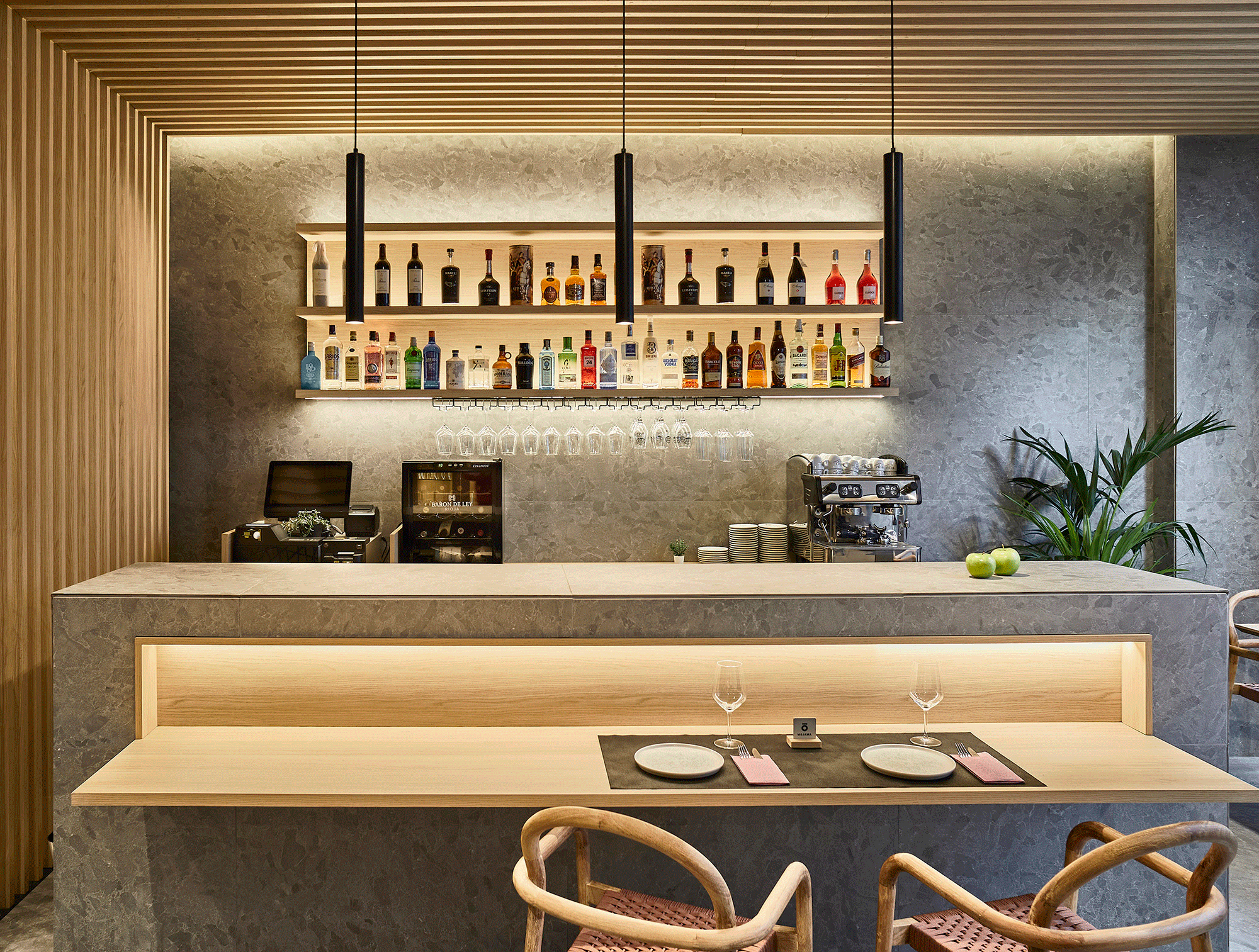 Separated by panelling are the stairs, the vertical and horizontal elements of which are clad in Eme Grey, with a slim wooden handrail and a vertical garden at the top.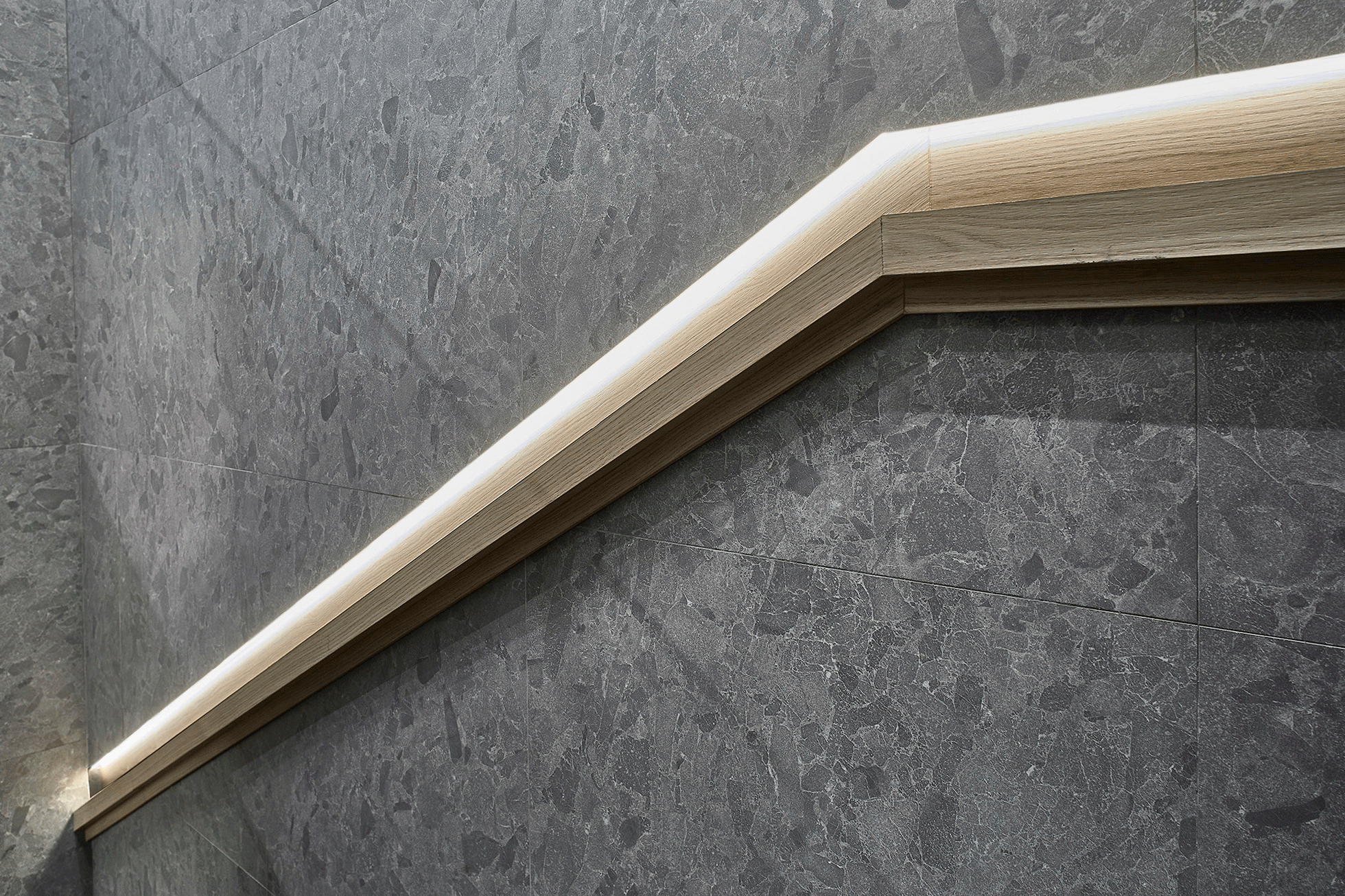 In the basement floor, the dining room is in the centre while the side areas are reserved for the service area. The high ceilings, material unity and the greenery of the vegetation help the space to be perceived as diaphanous and fresh despite a lack of natural light.