The architect Antonio Altarriba has designed this single-family home in Valencia. The layout is based on a white volume set on a stone base. The fitted effect creates an intersection between both volumes, which results in a double internal height.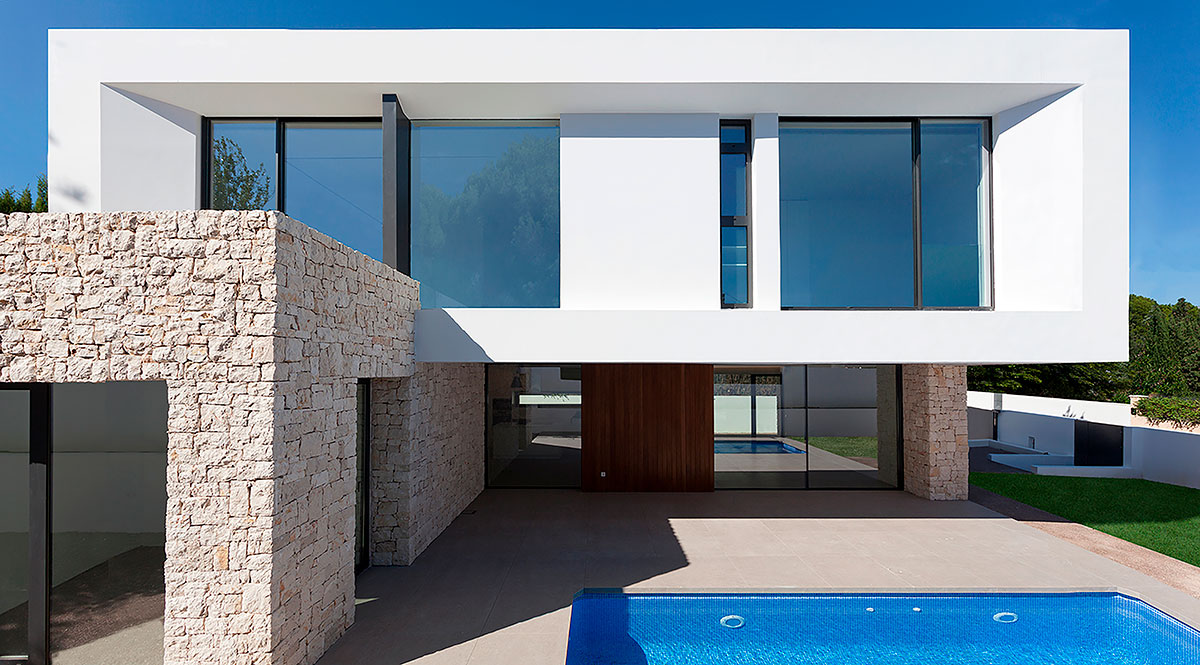 The stone base has a living zone and the main bedroom. The terrace and swimming pool are on the same level and they combine with the interior through the use of Bera&Beren floor tiles in Dark Grey and the 90×90 format. To connect the interior and exterior zones as one, a highly resistant material was used in the outdoor area: thickened 20mm paving on the terrace and swimming pool with an anti-slip finish that is highly resistant to adverse weather conditions. The result is a comprehensive visual union in which the outdoor area is portrayed as a continuation of the home's interior.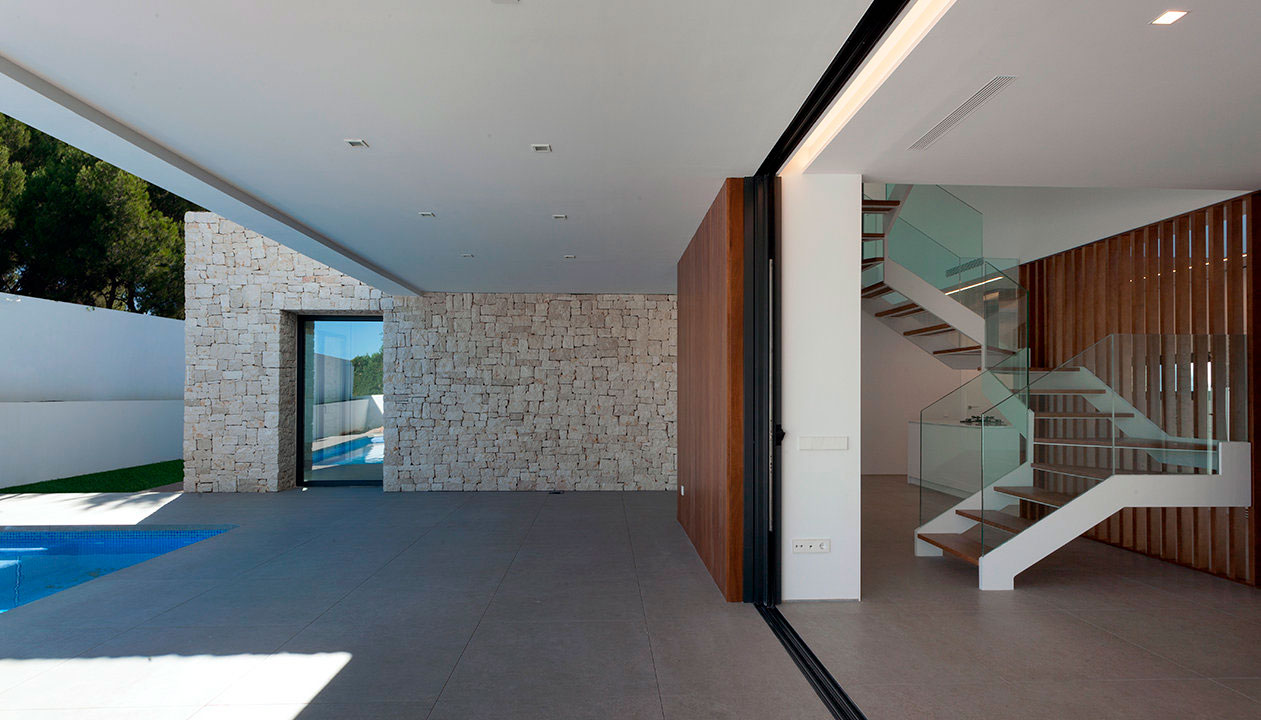 For the architect Antonio Altarriba, the choice of Bera&Beren by Livingceramics was based on the range's versatility in terms of formats, given that it fulfils the home's different requirements. Furthermore, the contemporary nature of the design complements the whites and wood that are predominant in the project, resulting in a warm combination that also conveys a sense of timelessness.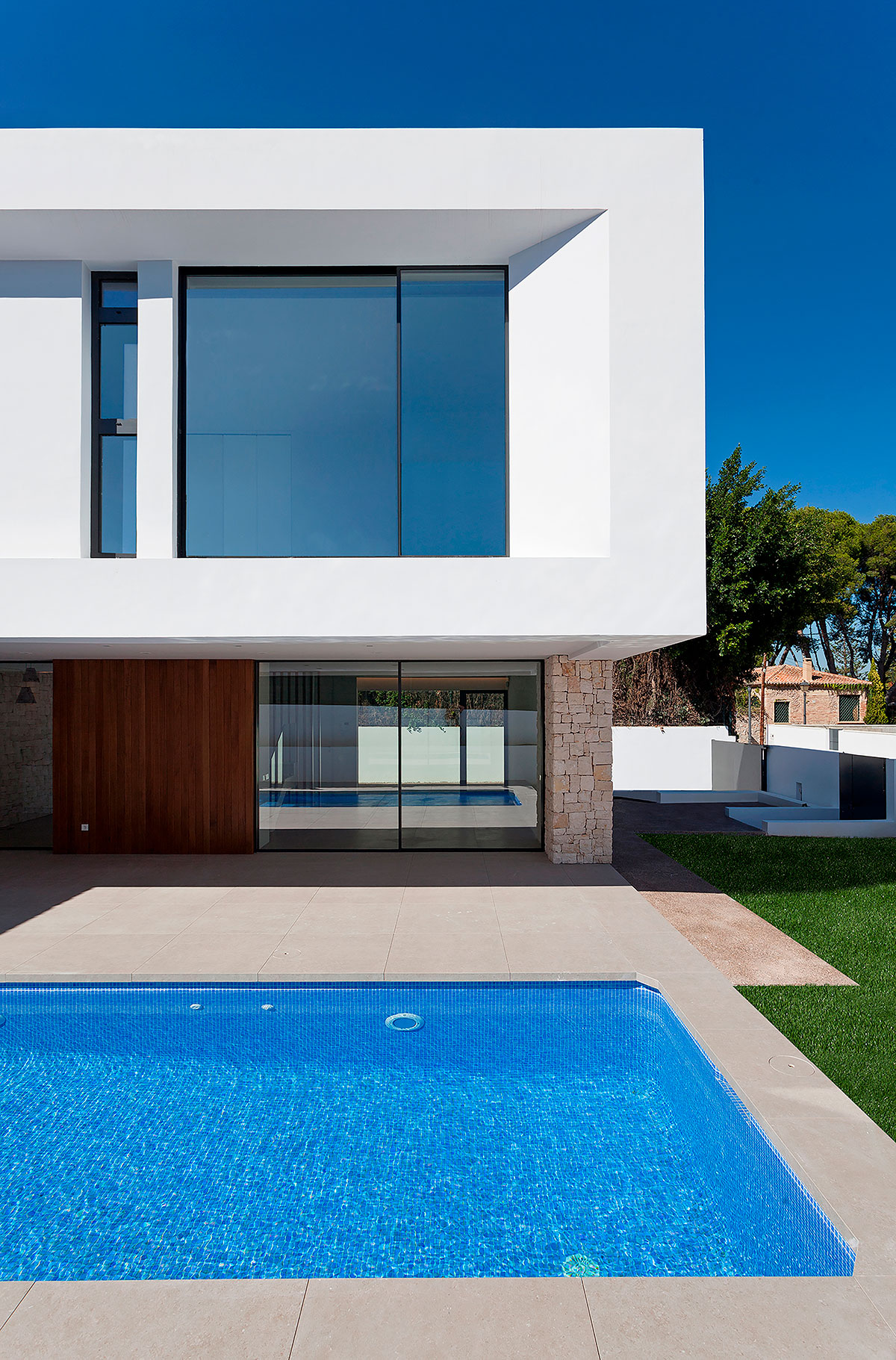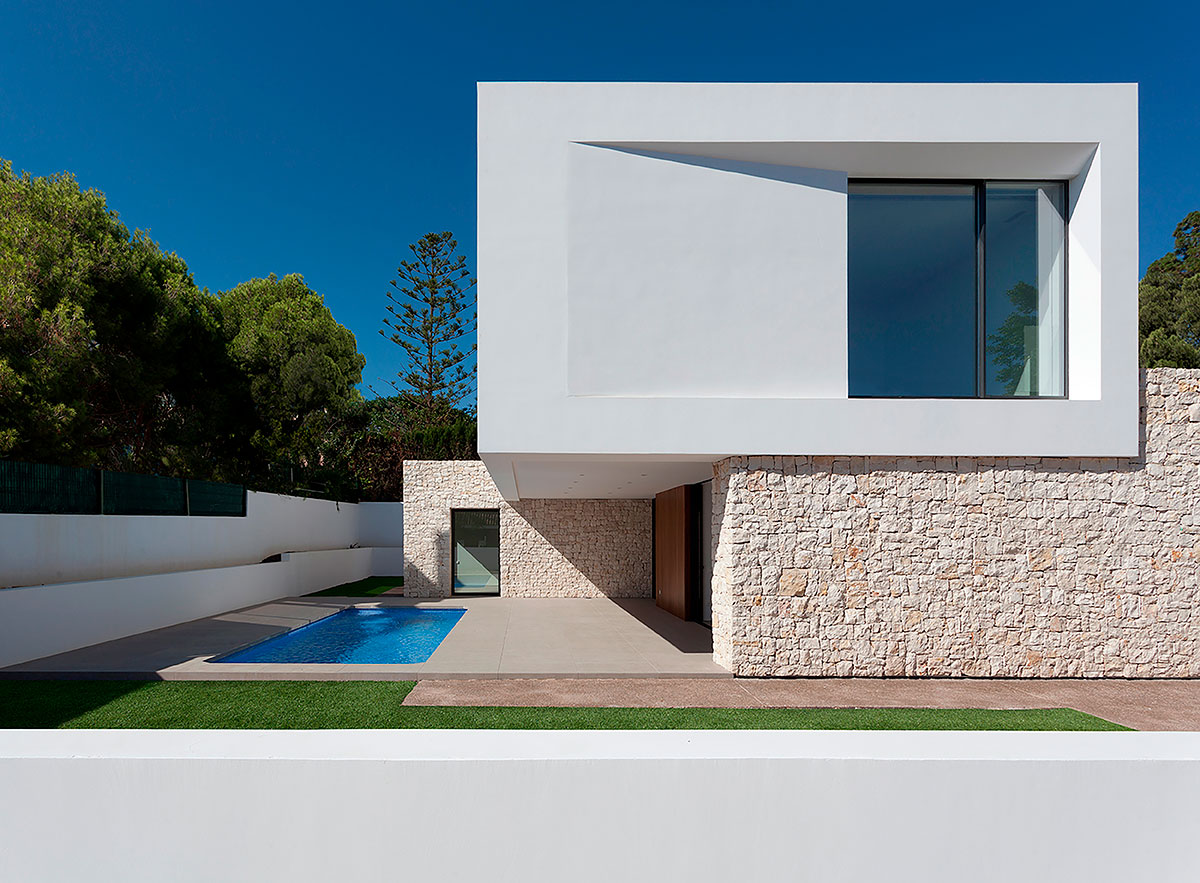 The top floor features two bedrooms, the main bathroom that is also clad in Bera&Beren in Dark Grey and the 90×90 format, and a study area.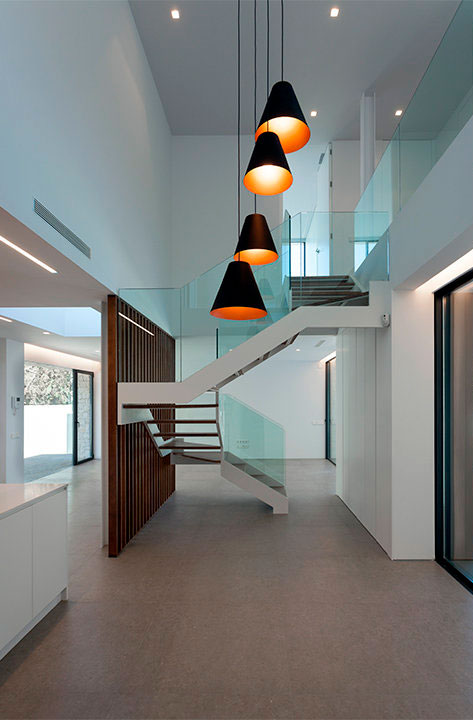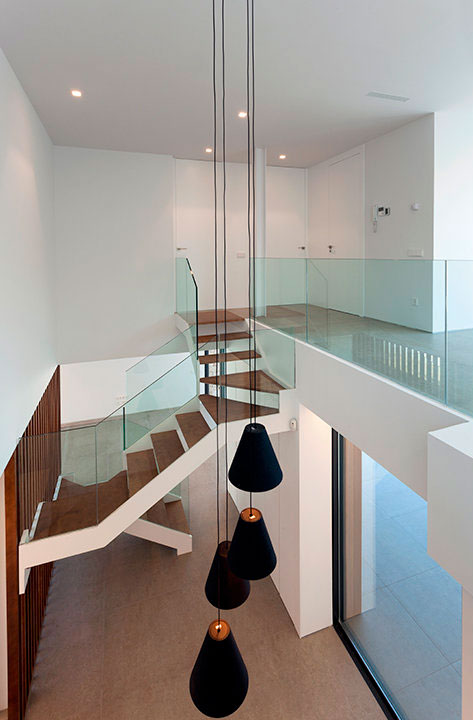 The result is a home focused on the outdoors and which fully maximises the sunny area where it is located. It is a home designed to ensure there are no limits between the interior and exterior in terms of aesthetics and its functional nature.
ARCHITECT_ Antonio Altarriba
COLLABORATORS_ Rosa Lafuente, David López, Álvaro Méndez, Marta Ramón, Jesús Sancho-Tello
PHOTOGRAPHY_ Diego Opazo