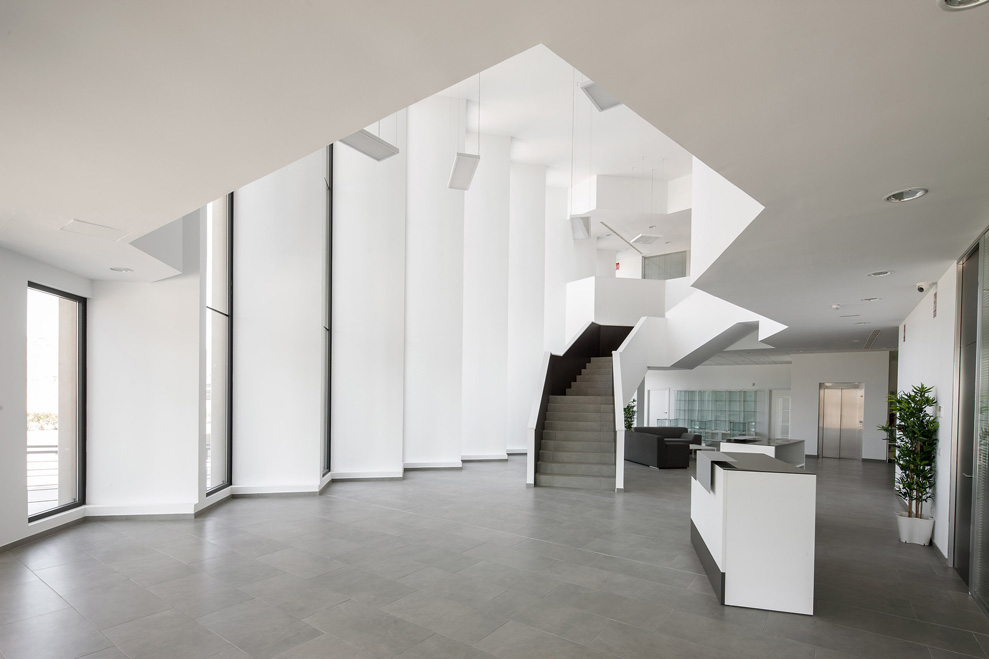 Jata is a project located in Spain made for a company that reflects linearity and balance. Faithful reflection of the functionality in the breadth of its spaces, it stands out for the visual effect that is created on the facade of the building.
An ambitious project that describes a sublime taste, giving great prominence to the outside area. Vertical cement slats convey the nobility and power of this material, playing with the transparency and darkness of the Anthracite finish windows.
These characteristics are fully reflected in the ceramic material chosen for the interior of the hall. The contrast of the black and white of the facade is imitated in the white walls that give all the prominence to the horizontal plane in Gubi Anthracite, highlighting the texture and the incision of the light in the different pieces.
The same finish has a uniform character across the stairs, obtaining more luminosity and clarity when being contrasted by the black of the railing.