The new Livingceramics embossed wall tiles are made of our innovative Ductile material. The base is 9mm thick. The main feature of Ductile is that thanks to its innovative composition, it is a lighter ceramic that is easier to handle and lay.
The sizes are 60×120 and 30×90. The special large format achieves continuous surfaces with fewer joints while the 30×90 is suitable for smaller spaces.
Another of the qualities of the Ductile reliefs is the 3D.Fit technology. This technique ensures that the reliefs and grooves coincide with the graphic. This added to the carefully chosen relief surface, achieves an unprecedented richness in these new textures.
Collections: Ductile reliefs will be available in seven of our most iconic collections and will feature two reliefs per collection.
Verso
The richness of Verso's surface is reinforced by the two new relief coatings. Arpa and Arco are reliefs created from parallel and symmetrical lines. The surface is flat and the grooves are in the shape of a semicircle. Both are available in two graphics. Vein Cut, the graphic in favour of the grain that reveals the strata of the travertine. And Cross Cut, the graph against the grain.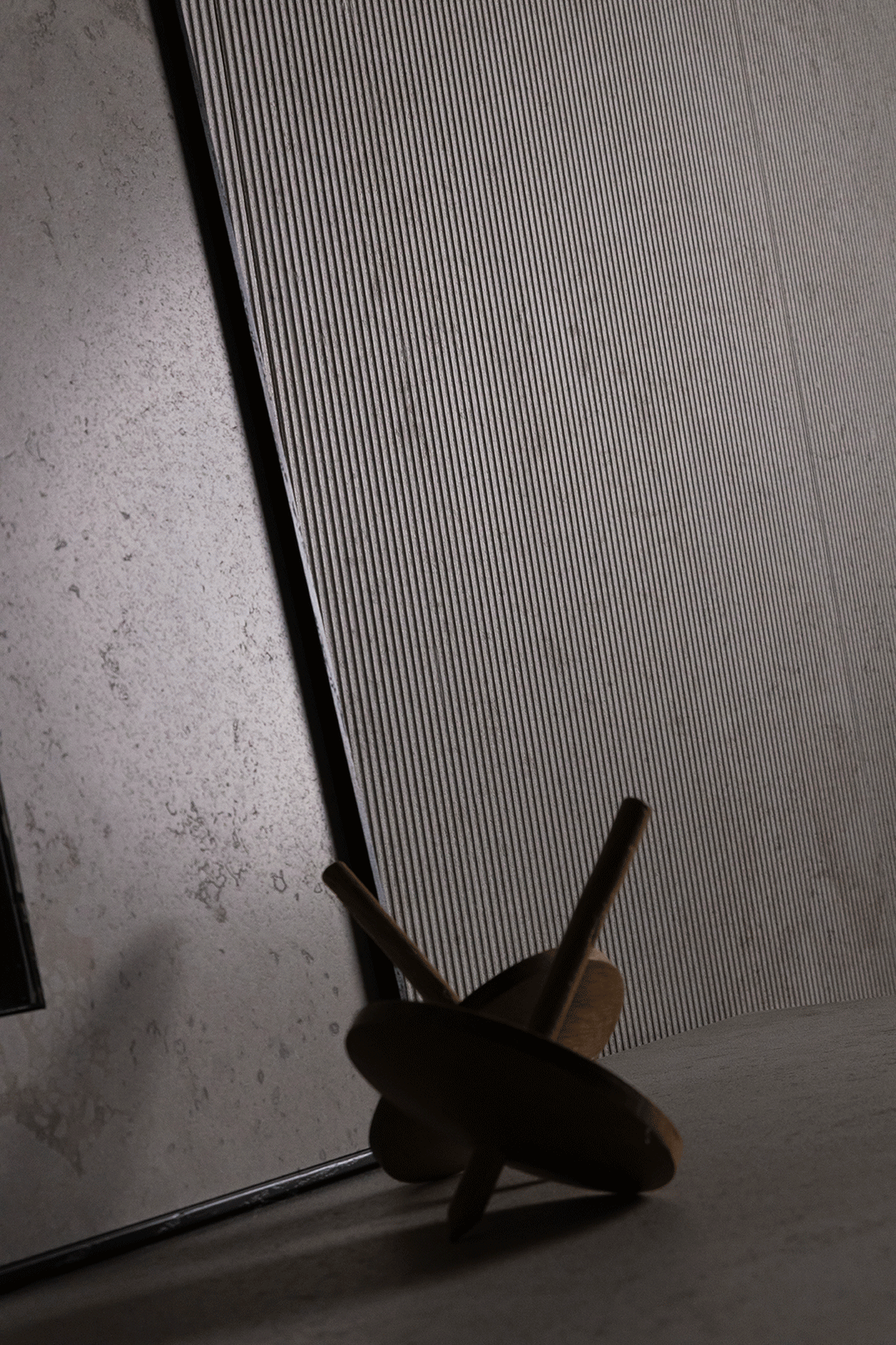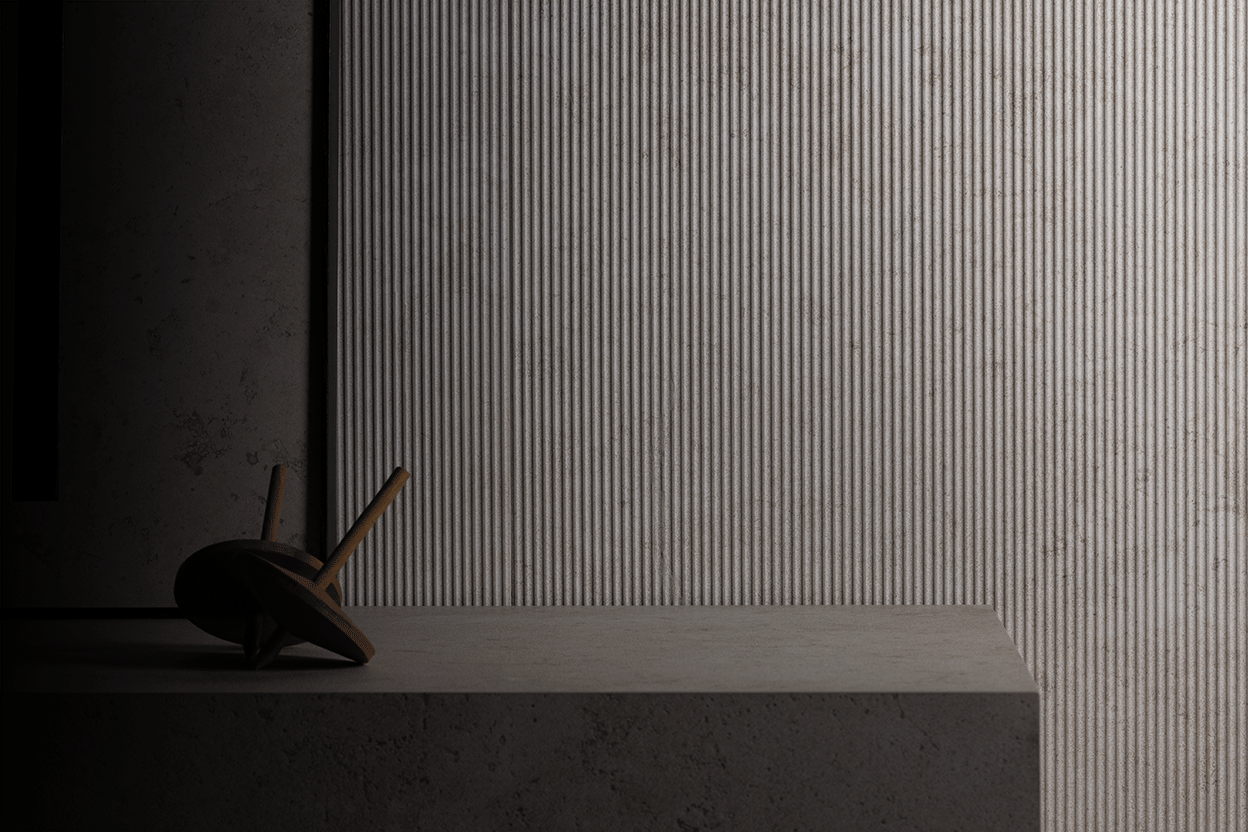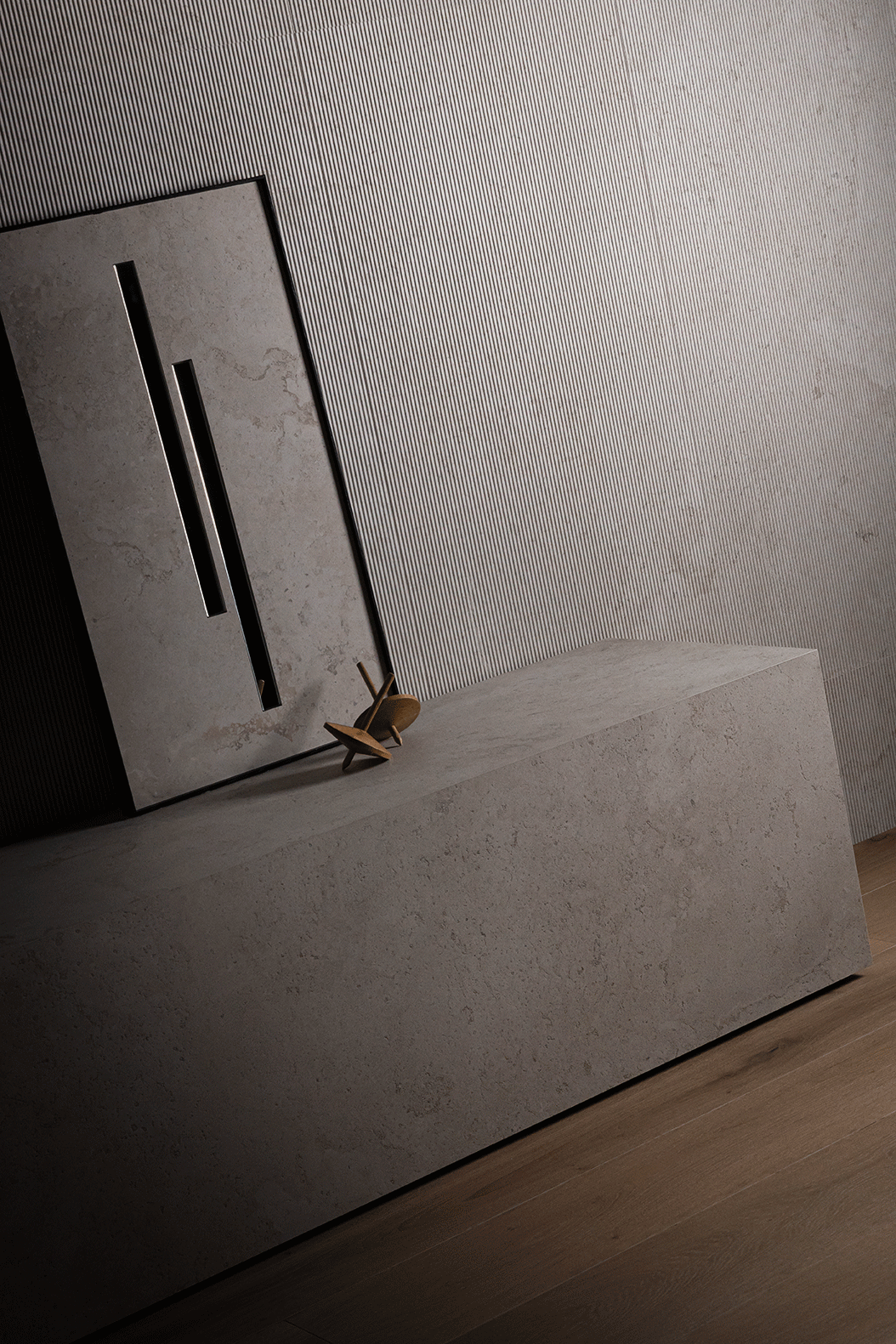 Noon
Already a Livingceramics classic, the Noon Series now features two reliefs for Ductile cladding. Both have edges at the top, arranged in parallel and evenly spaced from each other. These reliefs are available in two versions. Angle, with thin sides. And Arrow, with a wider relief.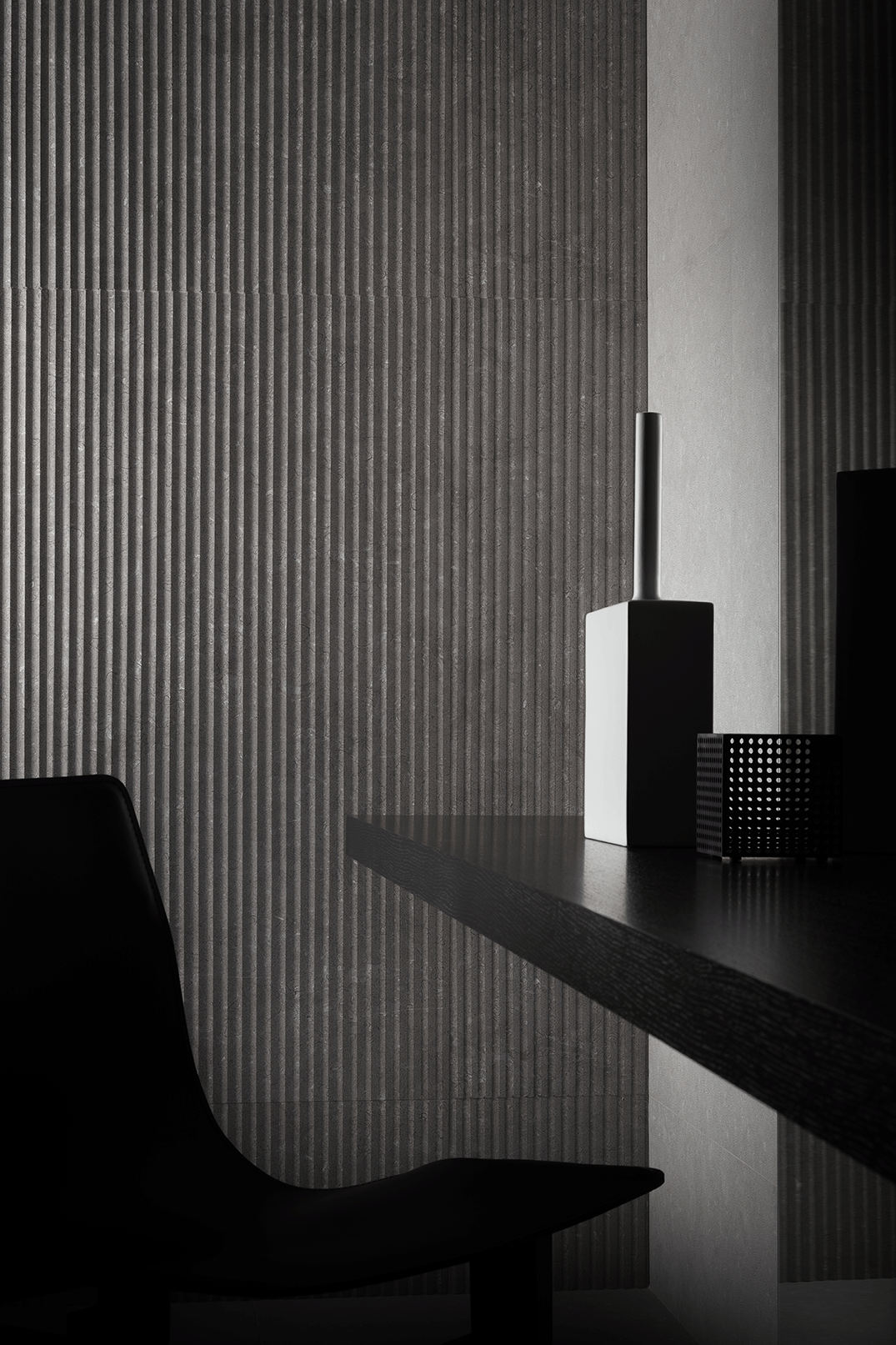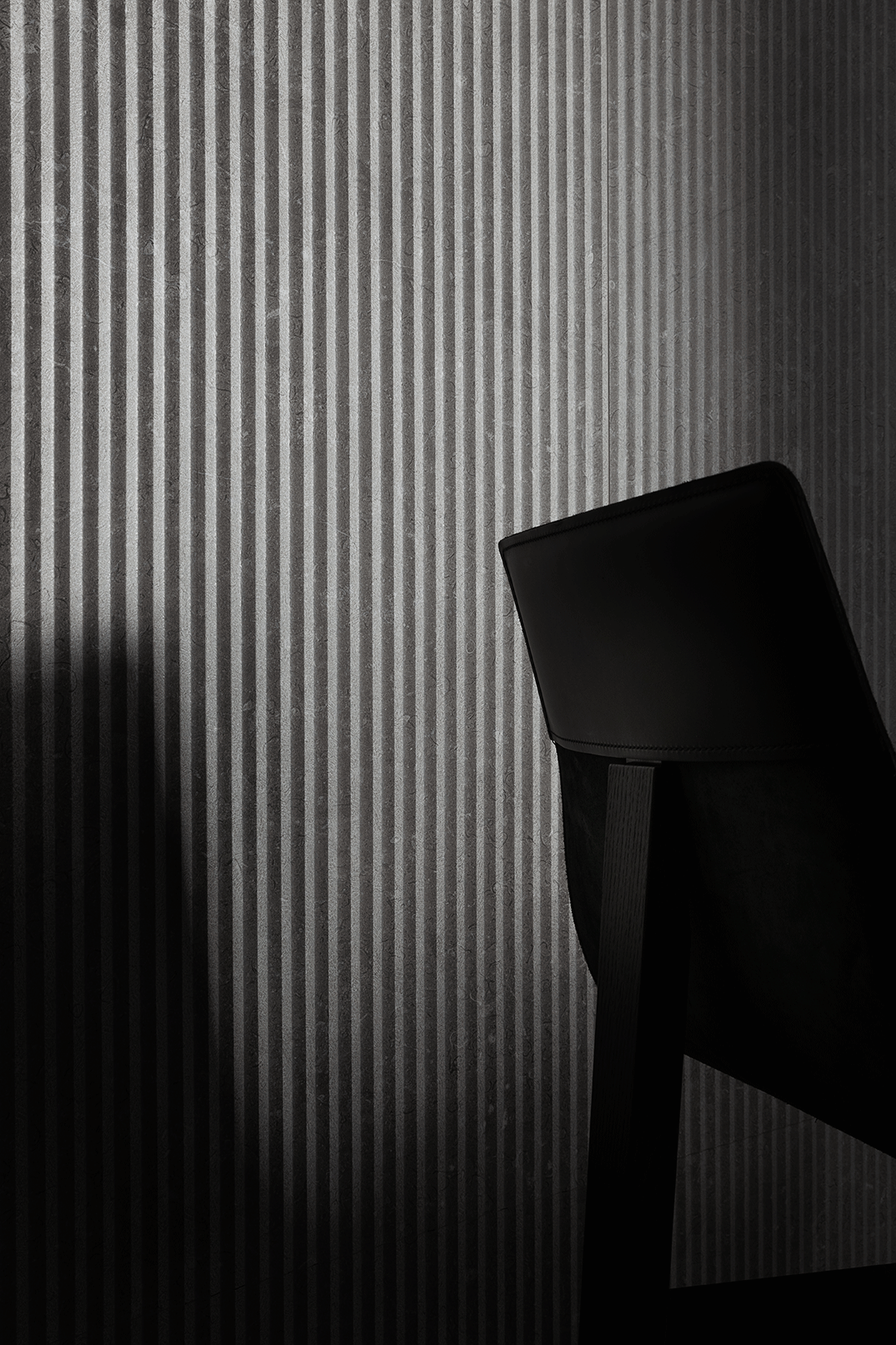 Vonn
The Livingceramics soft marbling series launches two embossed wall coverings with Ductile. Leaf, a herringbone relief with smooth edges. And Loom, a parallel relief with rounded edges but at different distances from each other. Two very different options capable of adapting to any decorative style.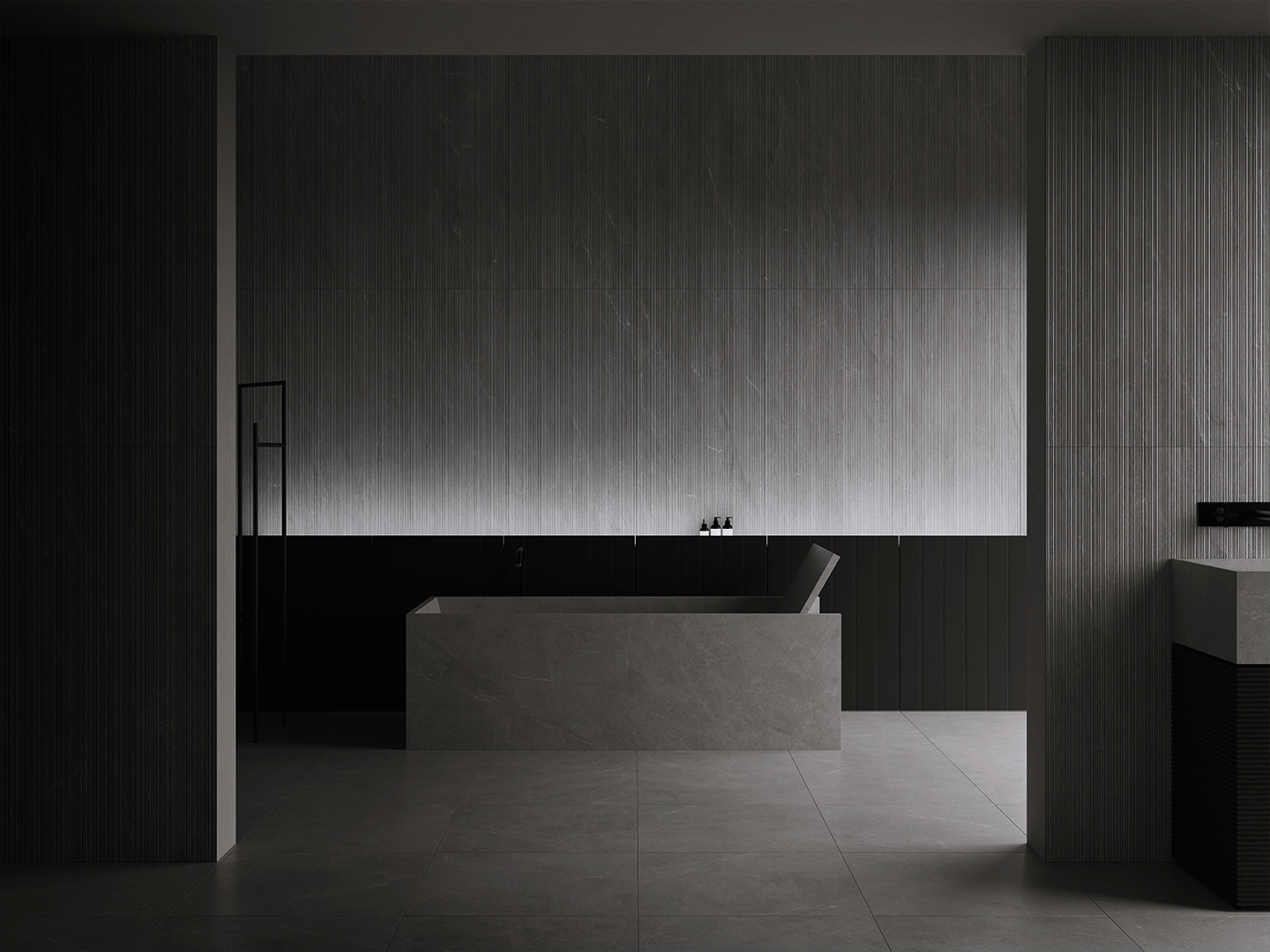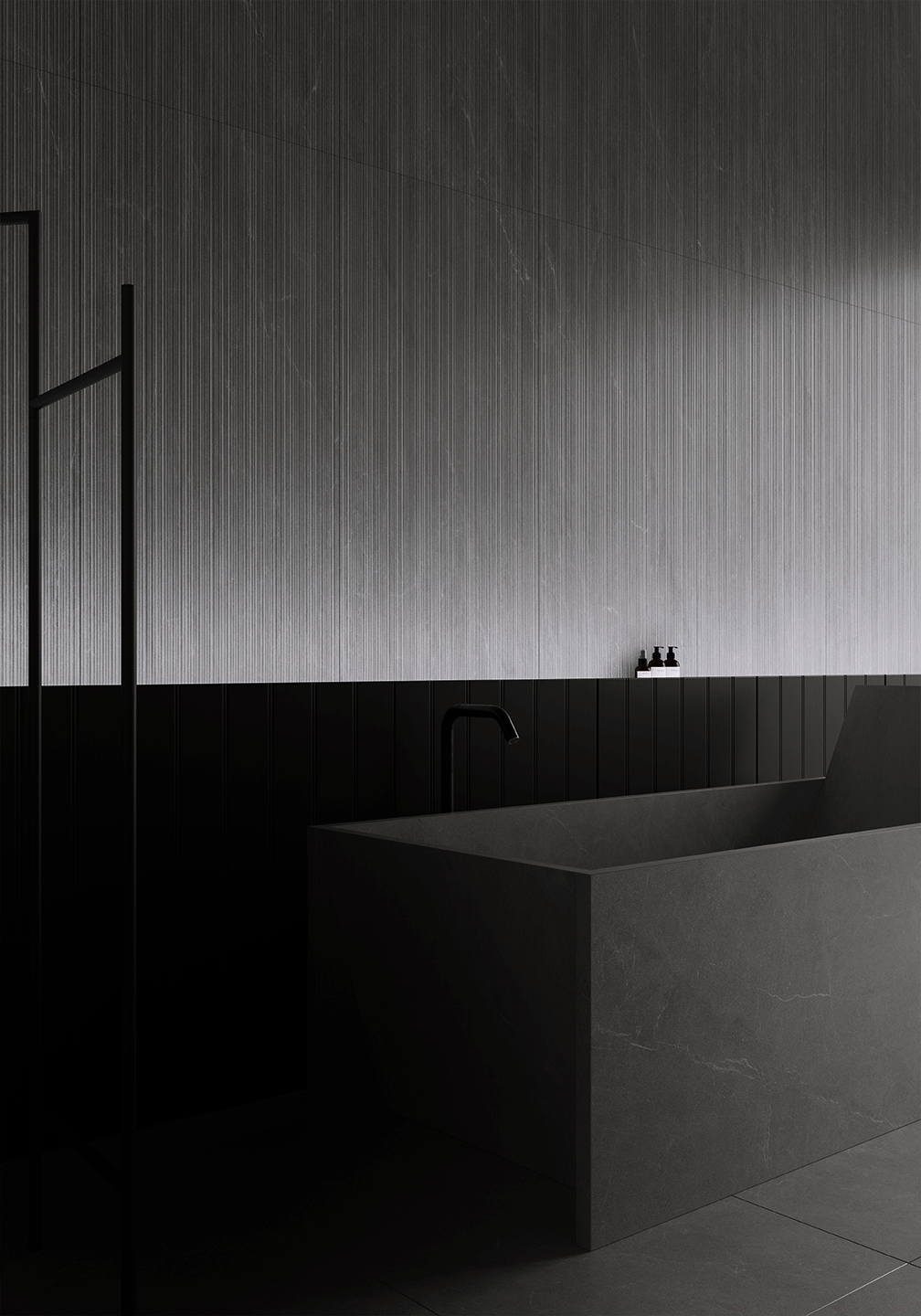 Eme
Eme is a collection that is both daring and contemporary. This series presents a marked tone-on-tone stone pattern, which is enriched by the original reliefs designed for this wall tile in Ductile: Jazz and Jump. Both options offer movement by combining the graphic richness with the variety of lines of the relief. The 3D-Fit digital printing technology enhances the strength of this collection.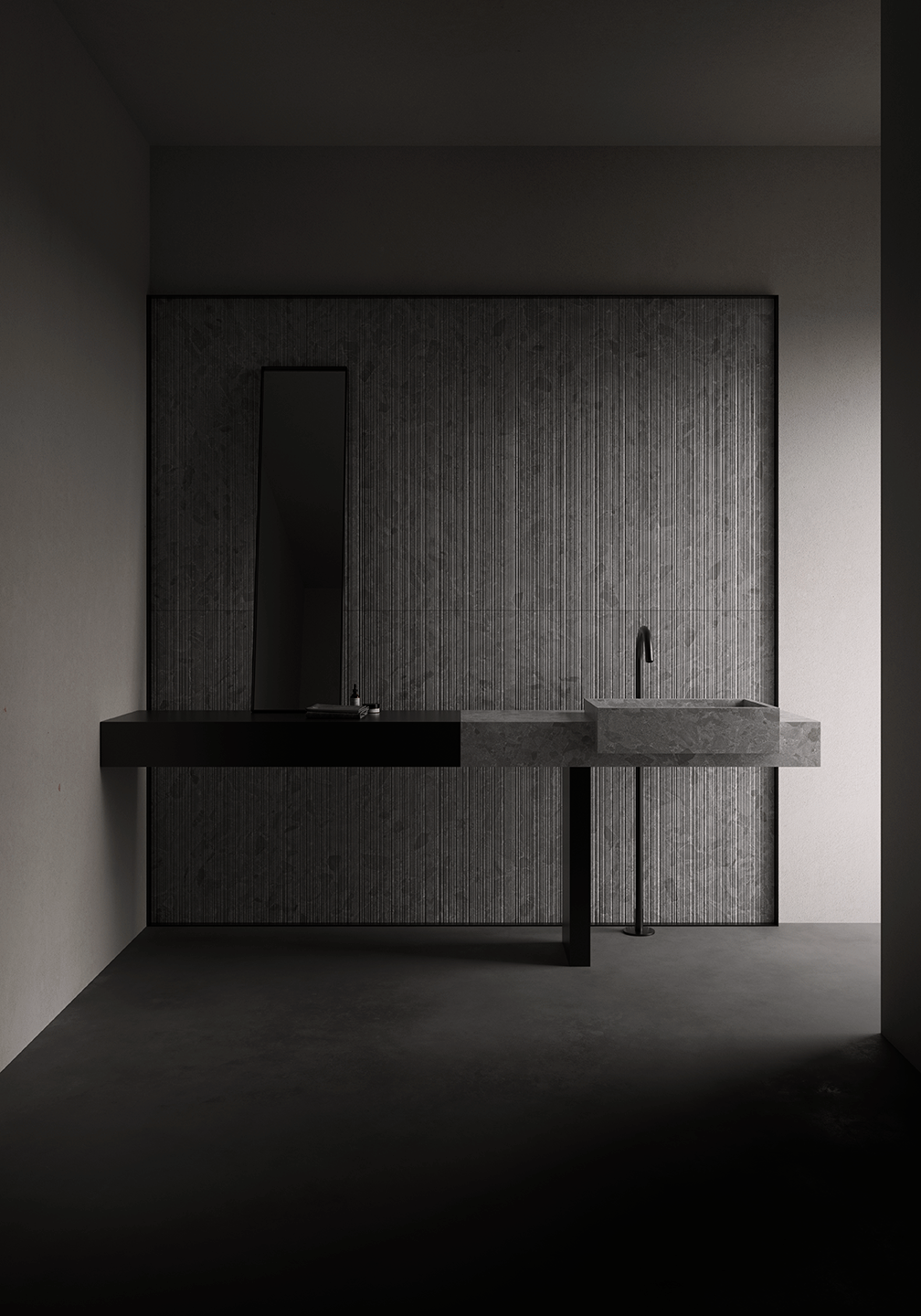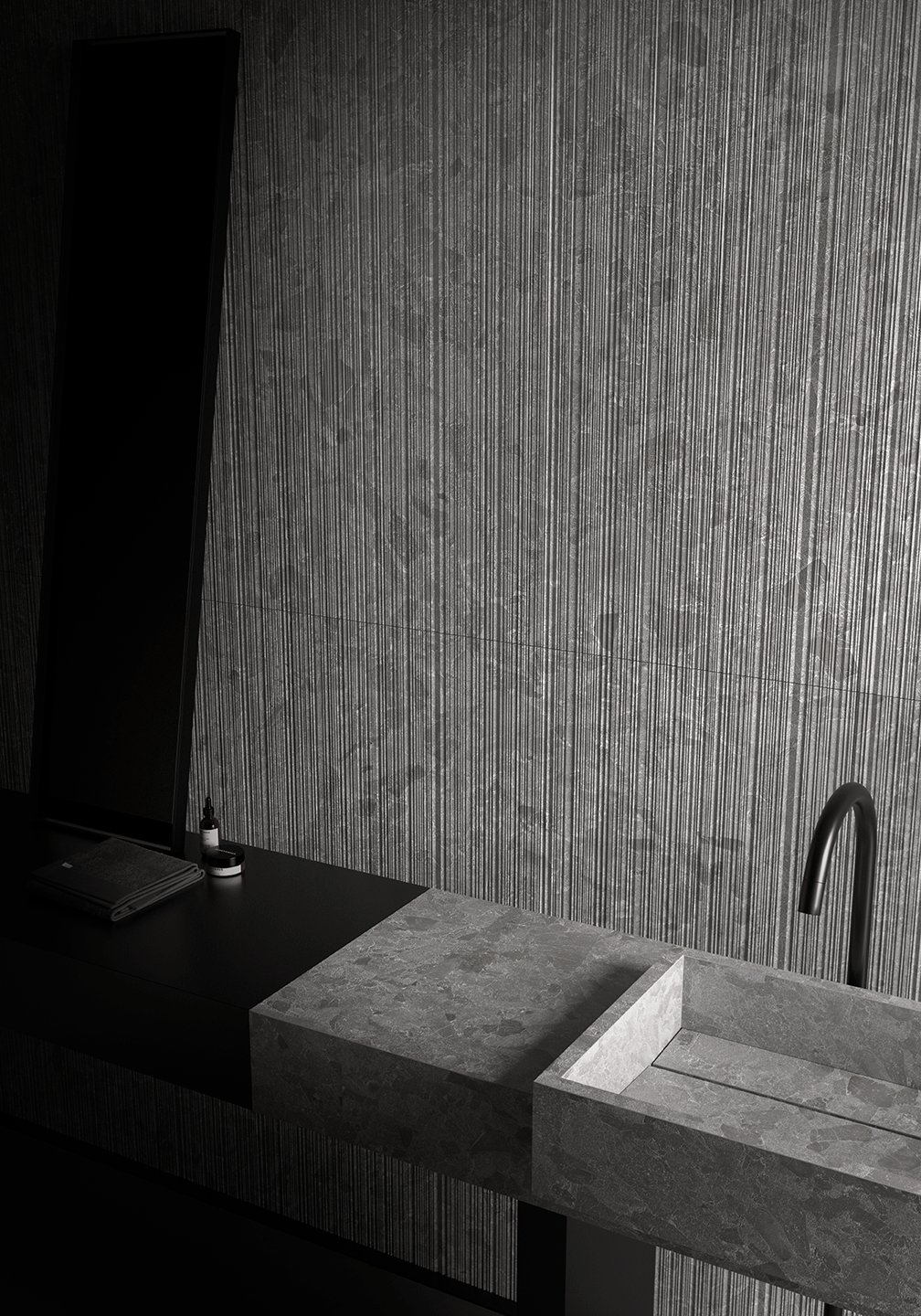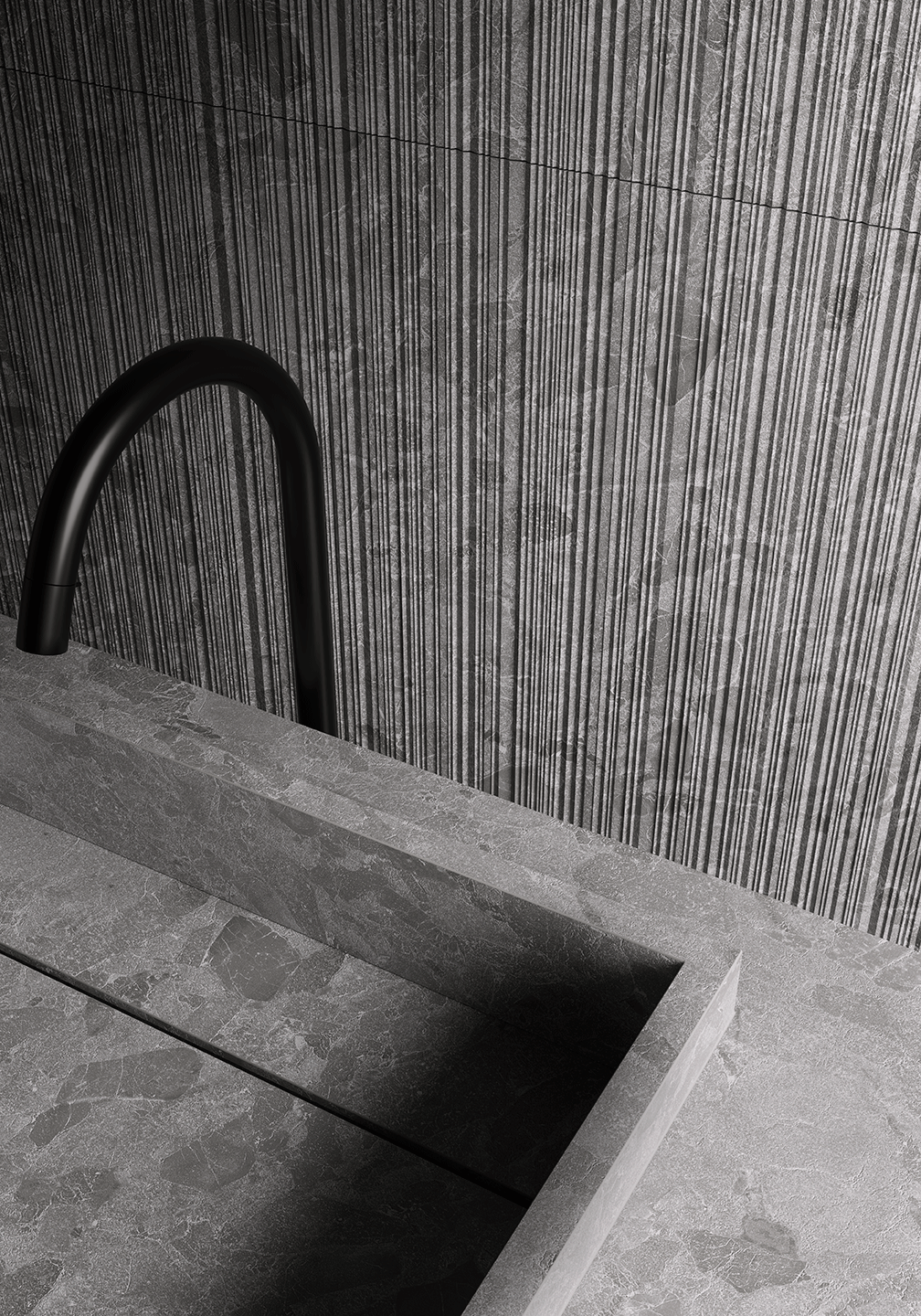 Kora
Kora is the new Livingceramics collection inspired by wood. This series presents a surface with a markedly de-toned surface that gains strength thanks to the digital printing of 3D-Fit. The embossed coverings for this collection are formed from ordered semicircles in two different sizes. Cozy, with fine lines and smooth parallel semicircular pieces that offer a soft and ordered effect. And Cabana, with wider lines and deeper grooves that create the effect of perfectly aligned reeds.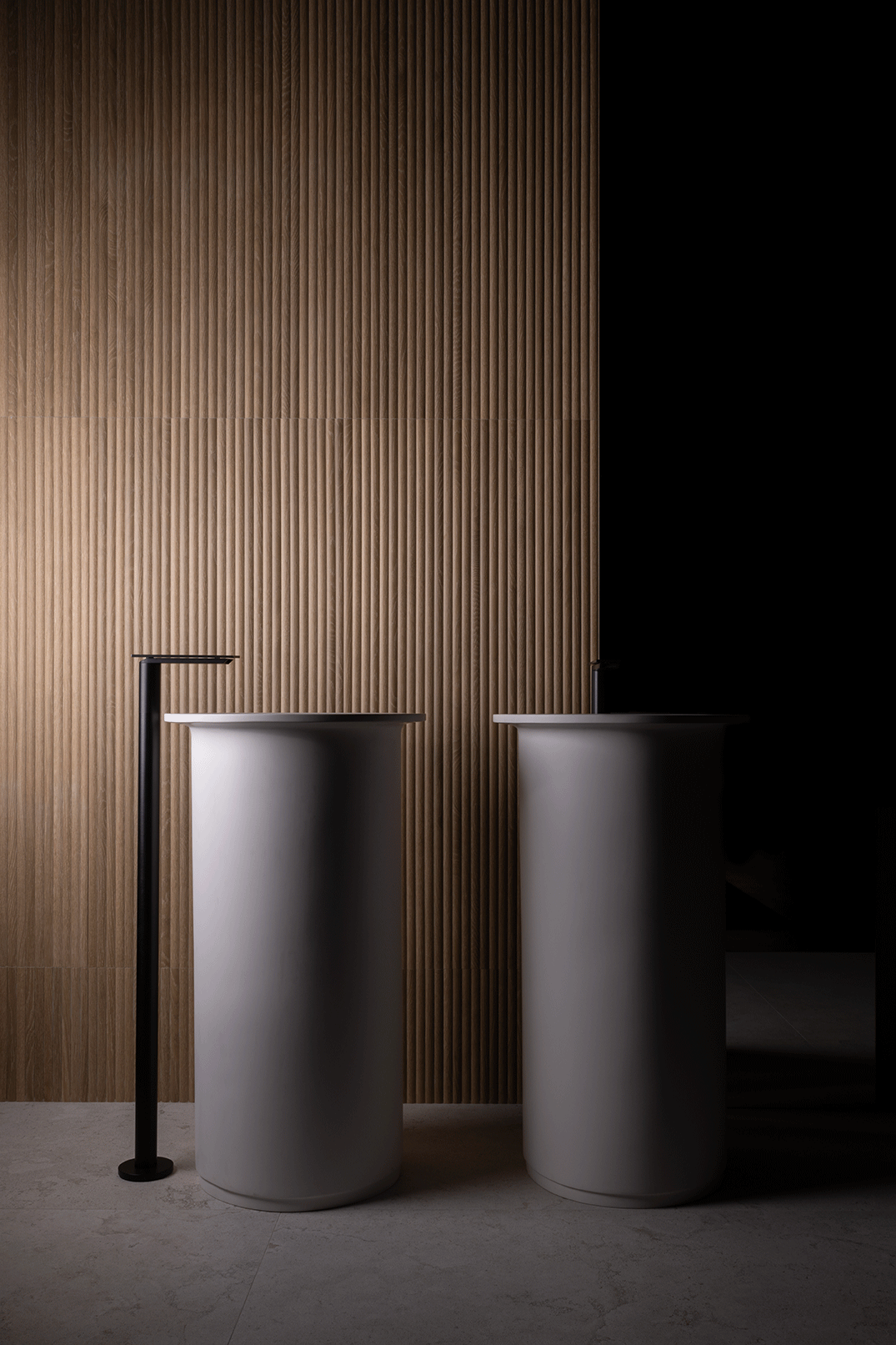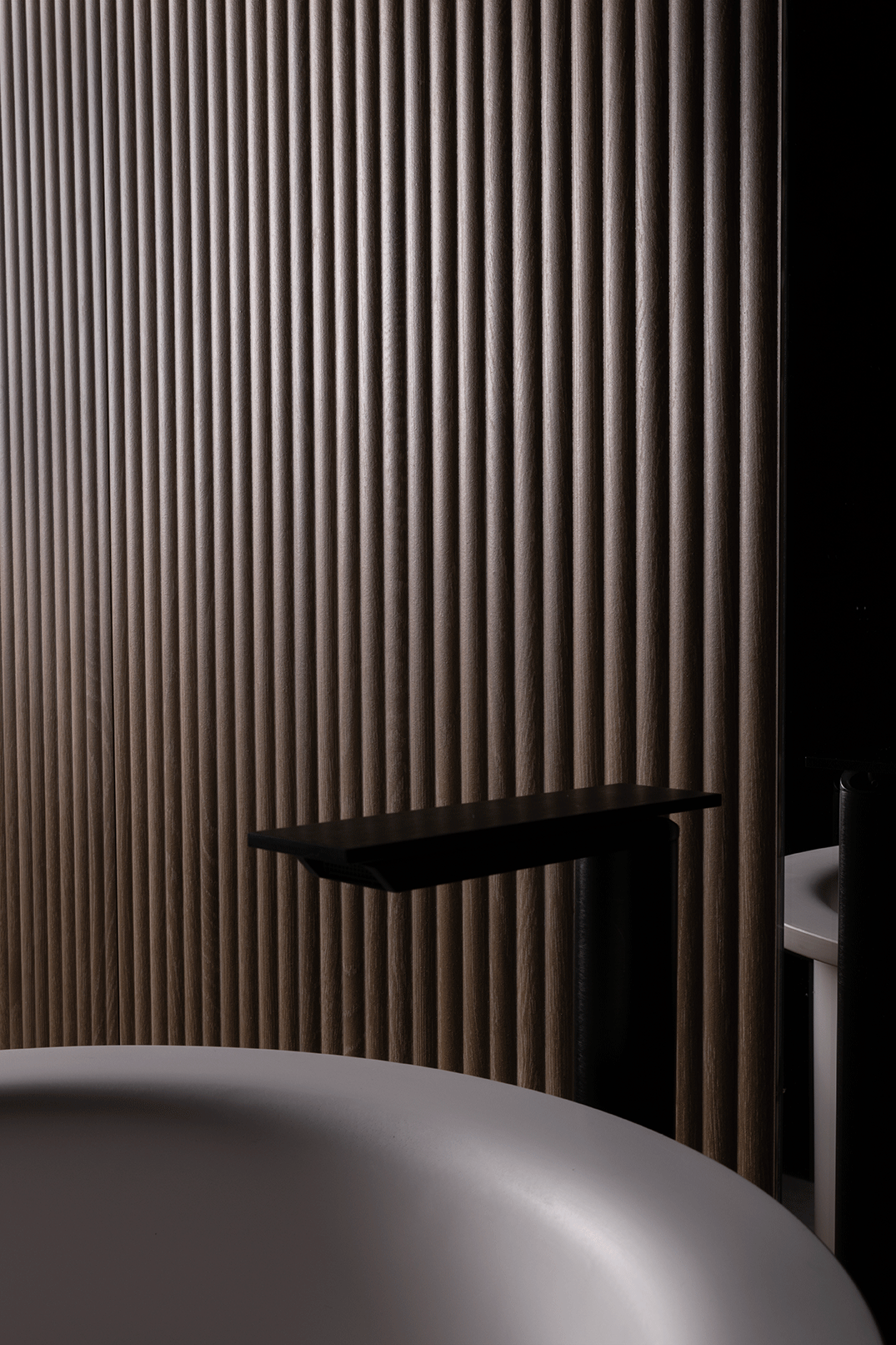 Cuit
Livingceramics presents a new embossed cladding for Cuit. The Series inspired by the most contemporary version of terracotta has two bases with a material and handcrafted aesthetic: Reed, with small parallel concave lines with irregular edges. And Ribbed, with wider convex lines. Two reliefs that appeal to the raw material as a key element and that match perfectly with our new series, with an aesthetic that is both artisanal and timeless at the same time.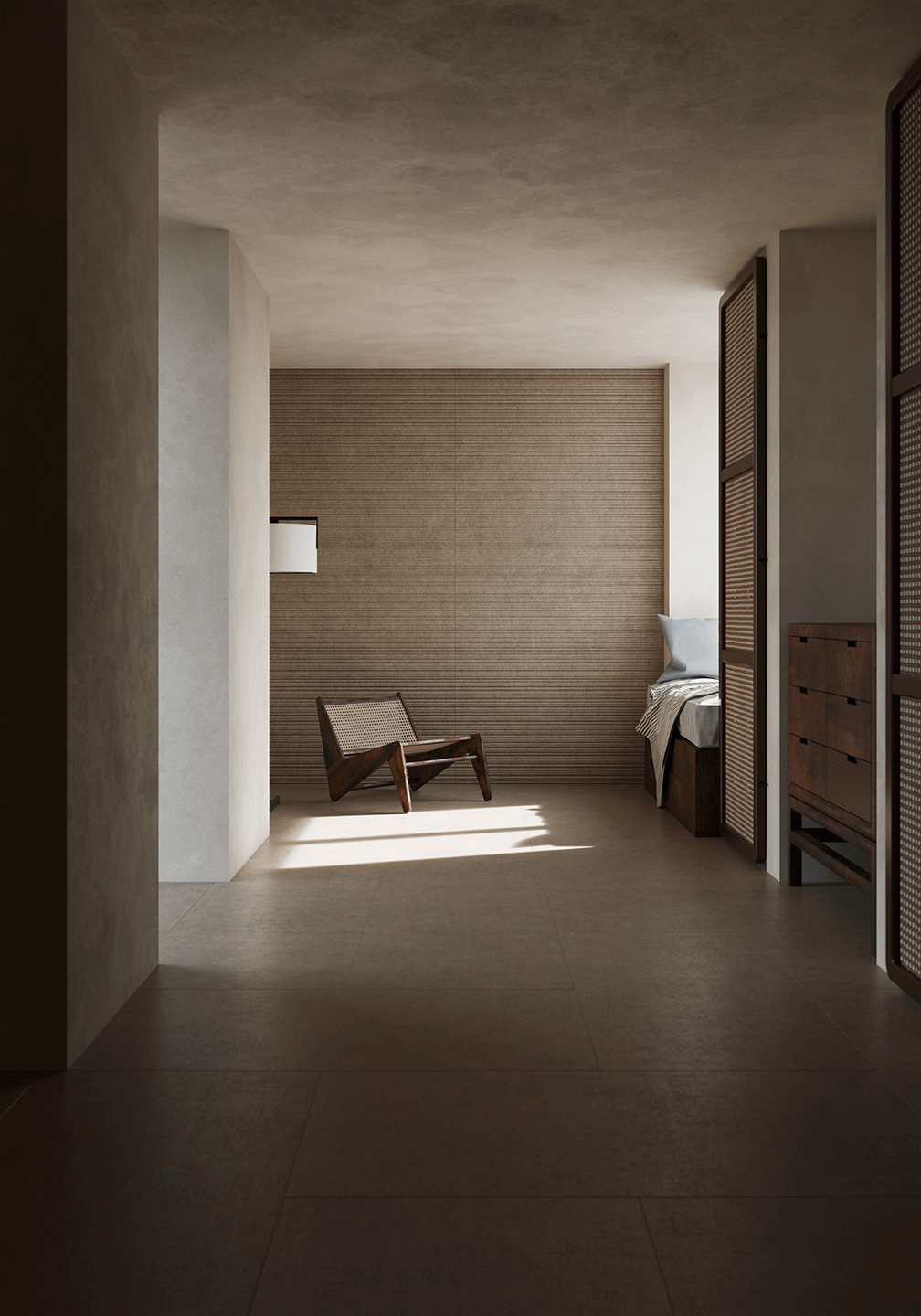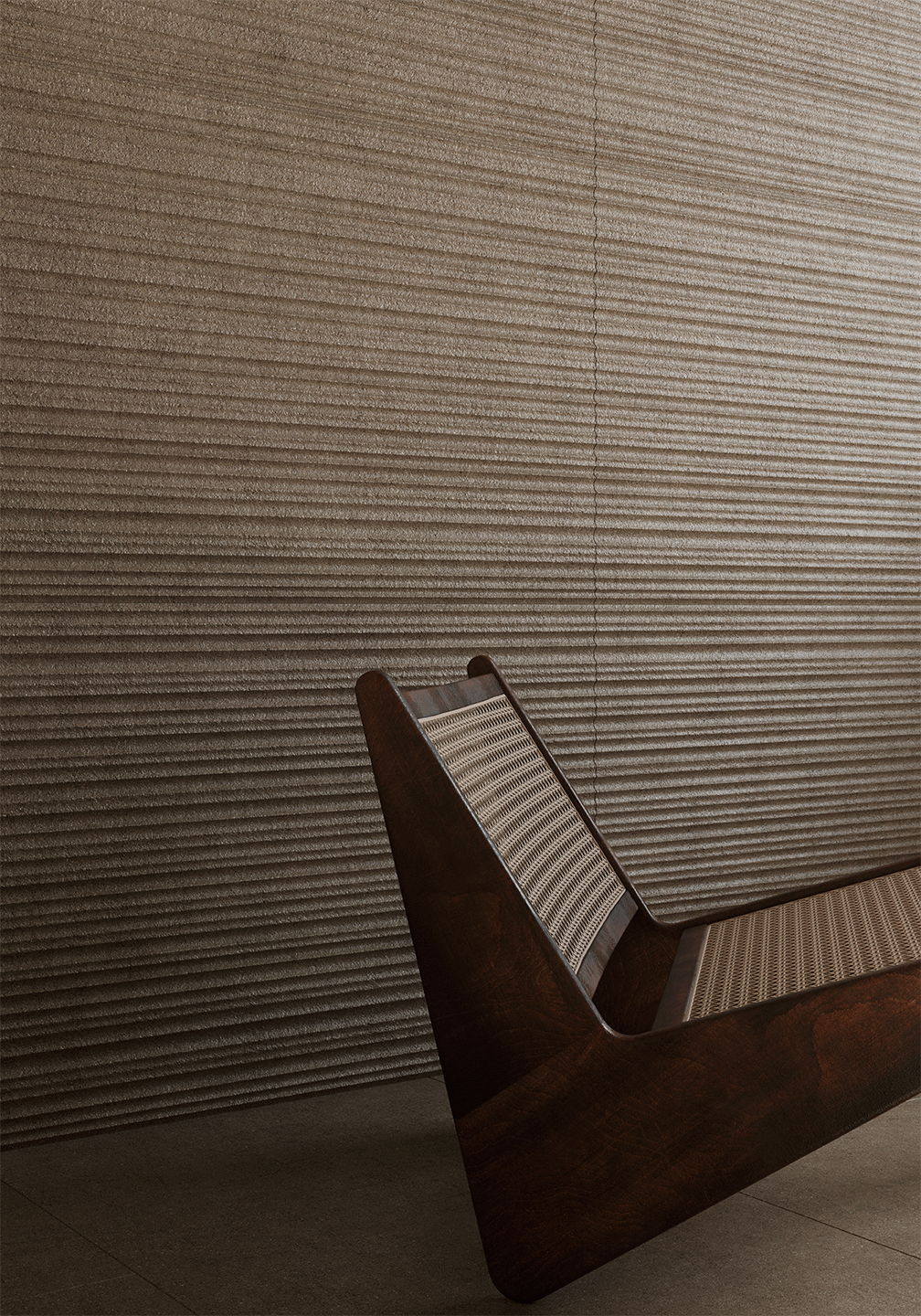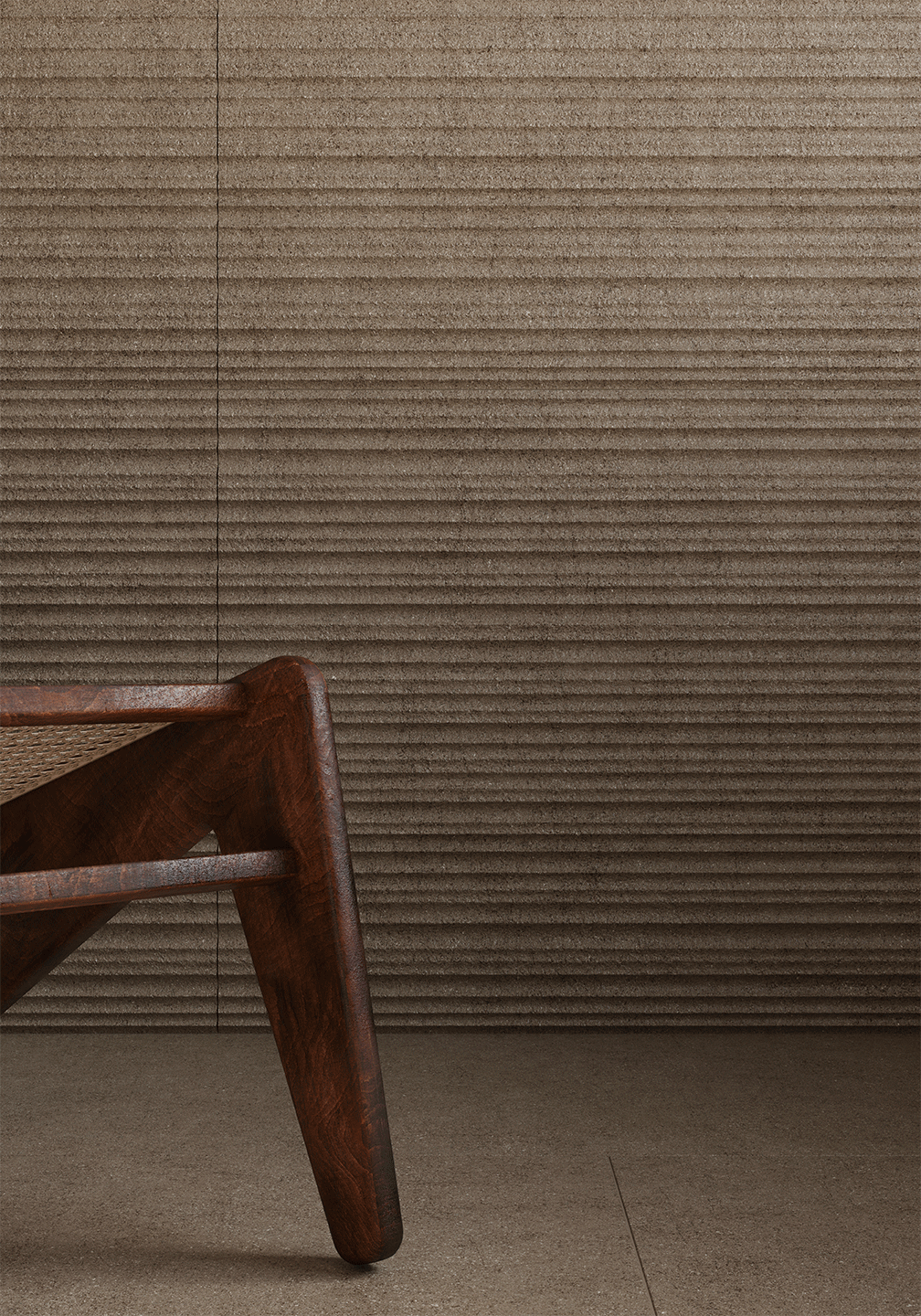 Blanc 
Our collections inspired by white marble now feature embossed cladding options. In keeping with the elegance, Blanc will be available in two types of relief: Code, with thin parallel lines at various distances from each other. And Cane, featuring fine spherical grooves of different sizes. Two softly rhythmic options that further enrich the graphics of our marble series.