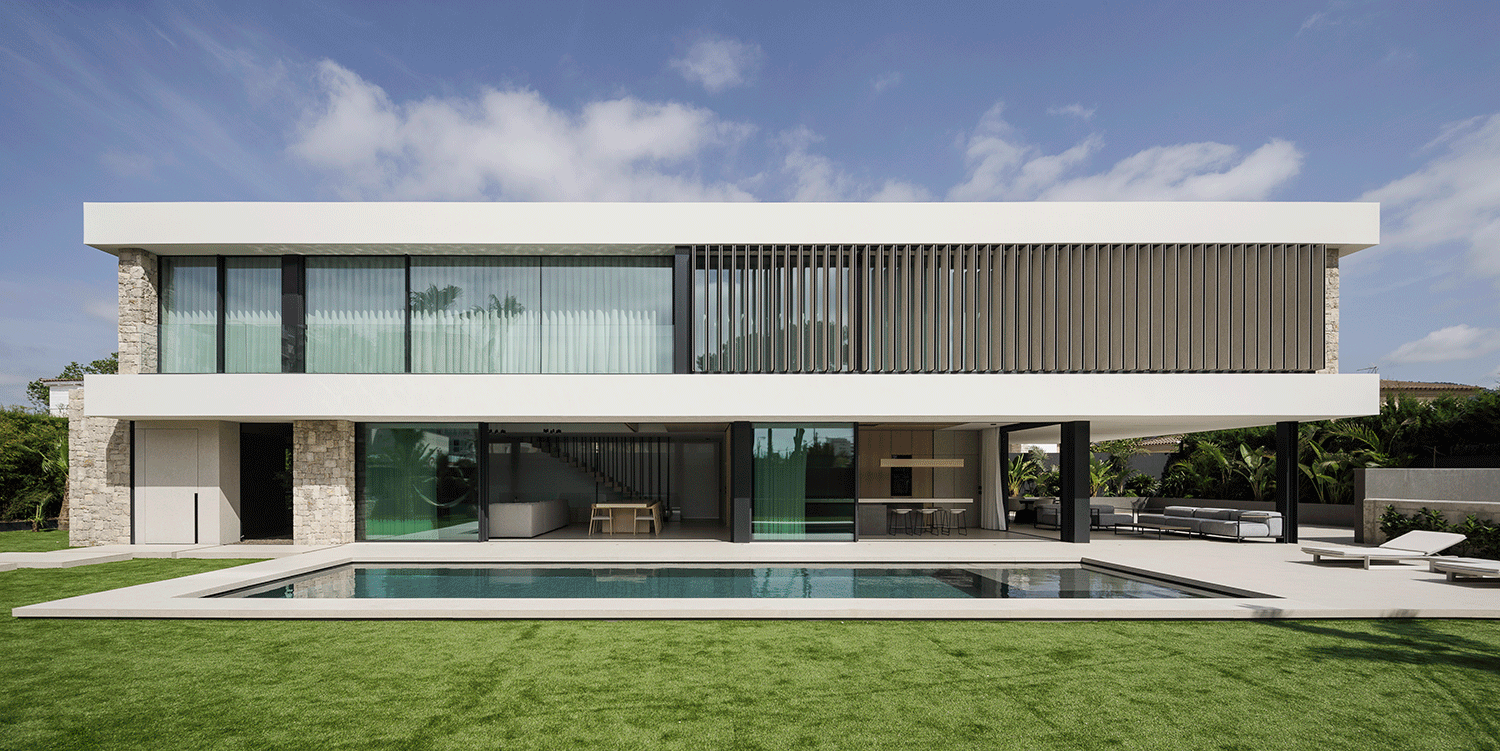 This residential project is located in Benicàssim, Castellón. It's a remote, single-family home sitting on a plot of 900 m2, with a built surface area of 750 m2 distributed across three floors. It faces east and is just a few metres away from the sea.
The Bera&Beren series stars throughout the project and all its finishes are used to fulfil a wide-ranging set of requirements. As such, it can be found in the project's structures, enclosures, cladding, furnishings and elevations.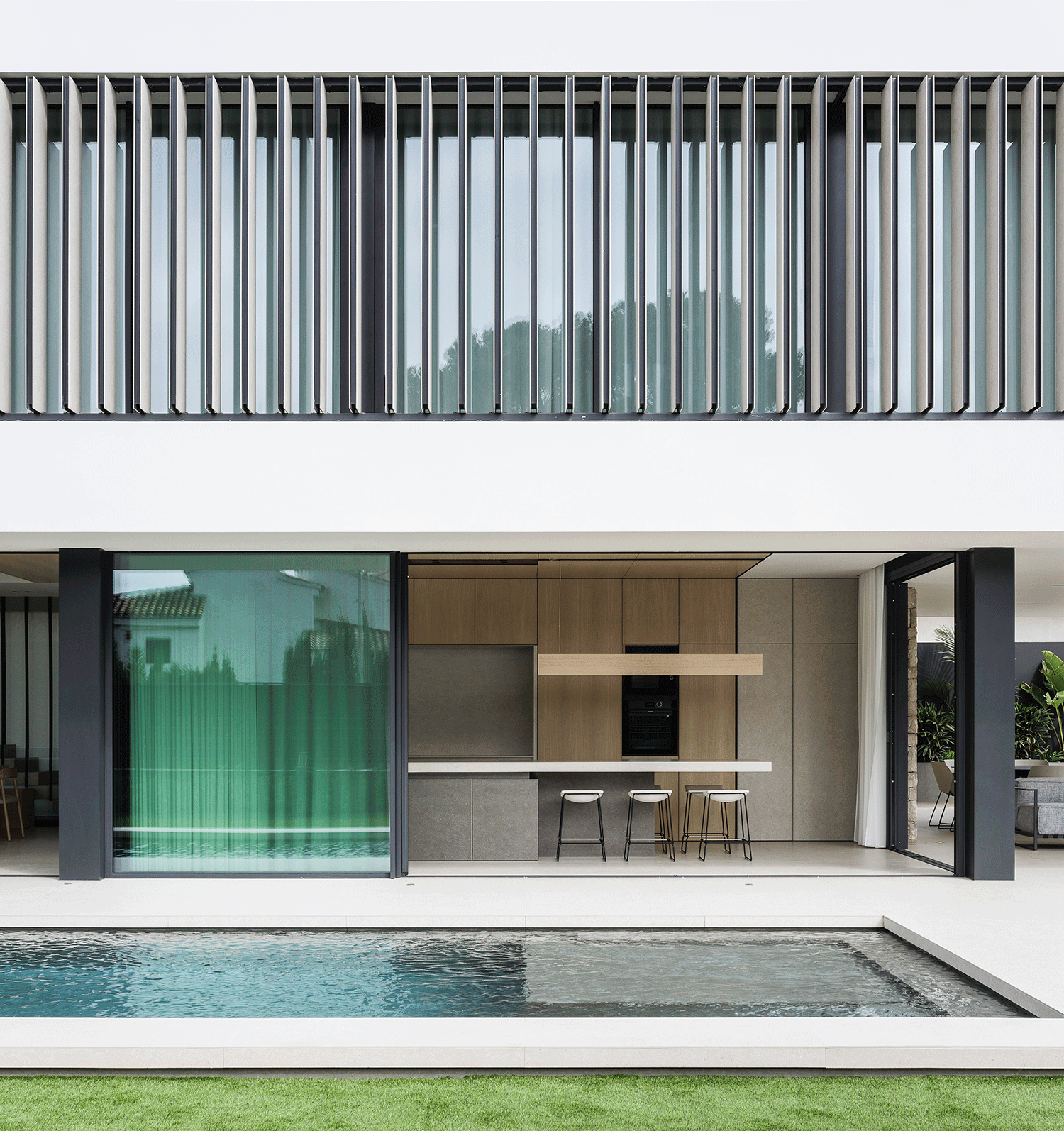 Bera&Beren in Beren Light Grey 120×120 was used for the home's general flooring. To create an effect of endless space, the same colour was selected in the Anti-Slip Bush-Hammered finish in 60×120 for both the outdoor swimming pool area and the pool walls. Prominent among the swimming pool's elements is the design of a pool area that, according to Summumstudio and Medrano+Sáez Arquitectos, "was created based on the search for reflection, the connection between water and the environment. We designed the pool according to different depth levels so it could be bestowed with multiple functions, blurring the limits between pond and pool."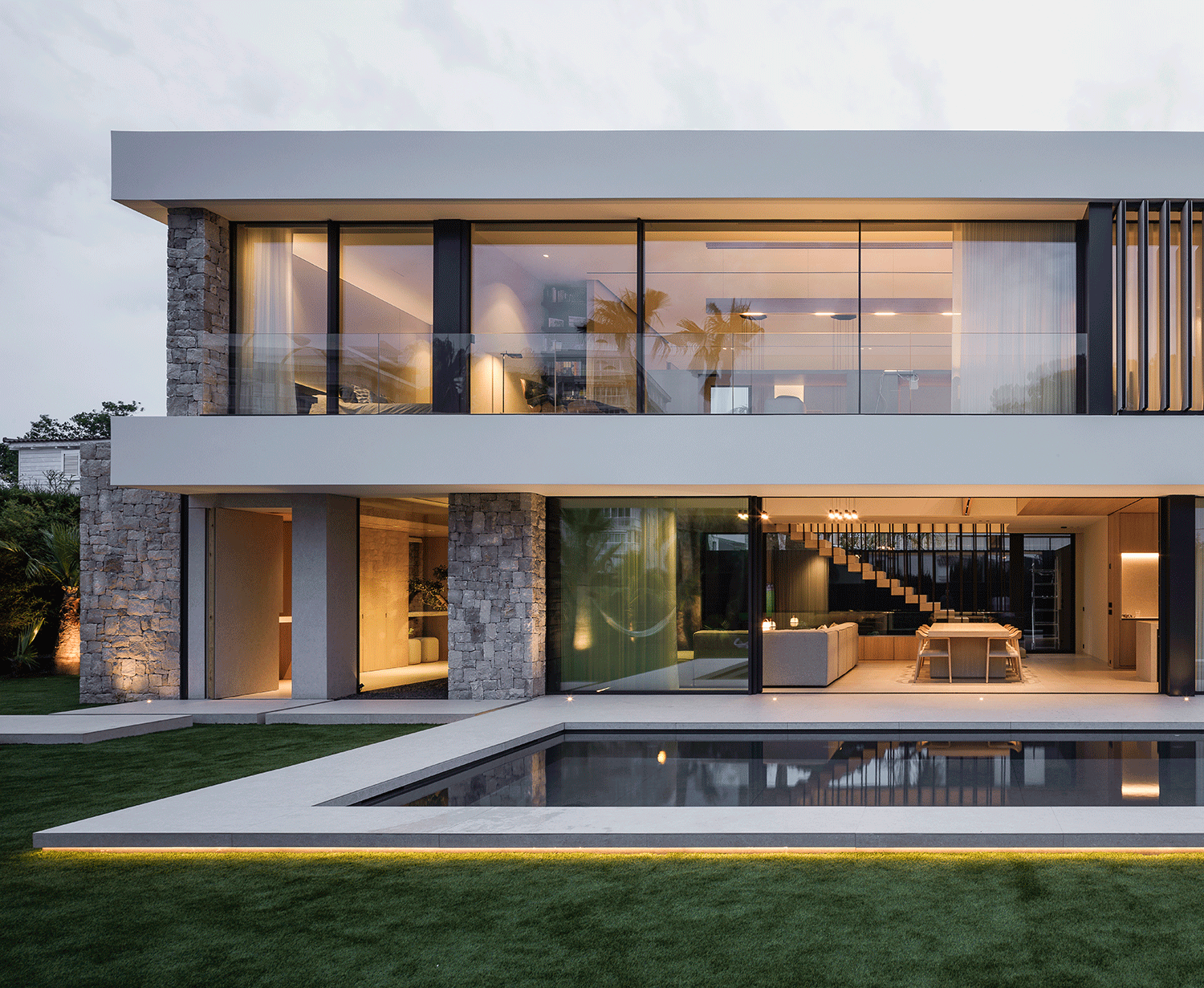 With regard to the façade, ceramic plates in Beren Light Grey and the 120×270 format act as a transition layer connecting the evening area of the house with the surrounding area in a bid to establish a direct connection through light and the scenery.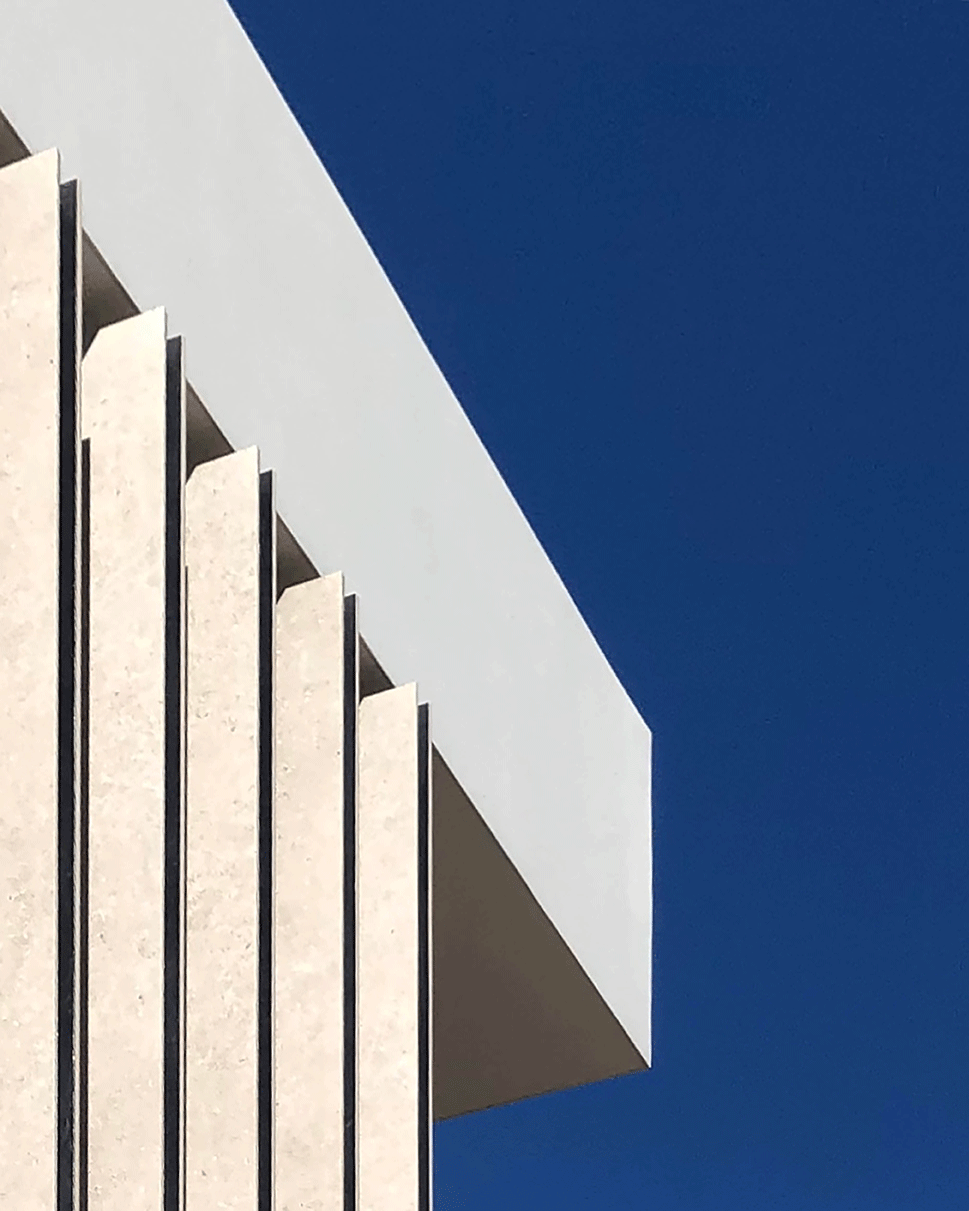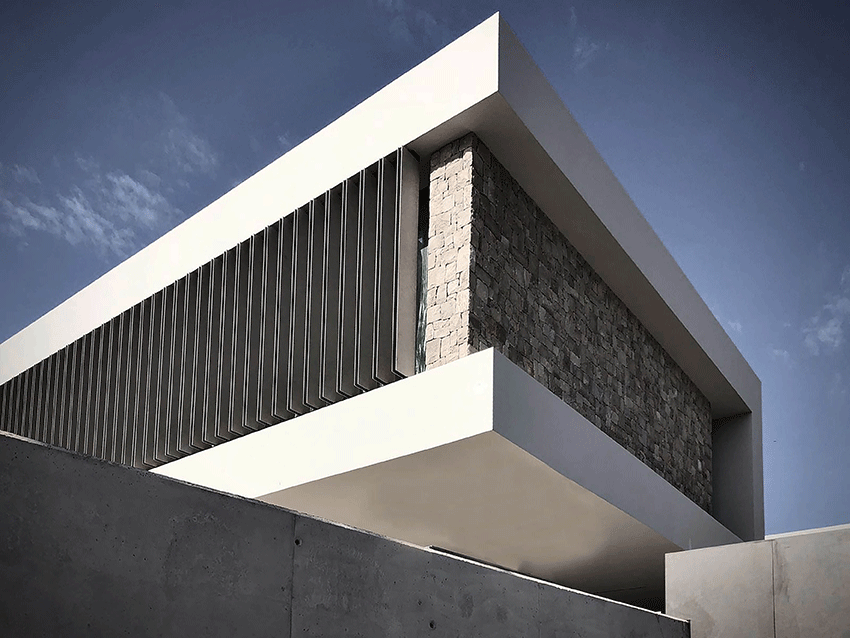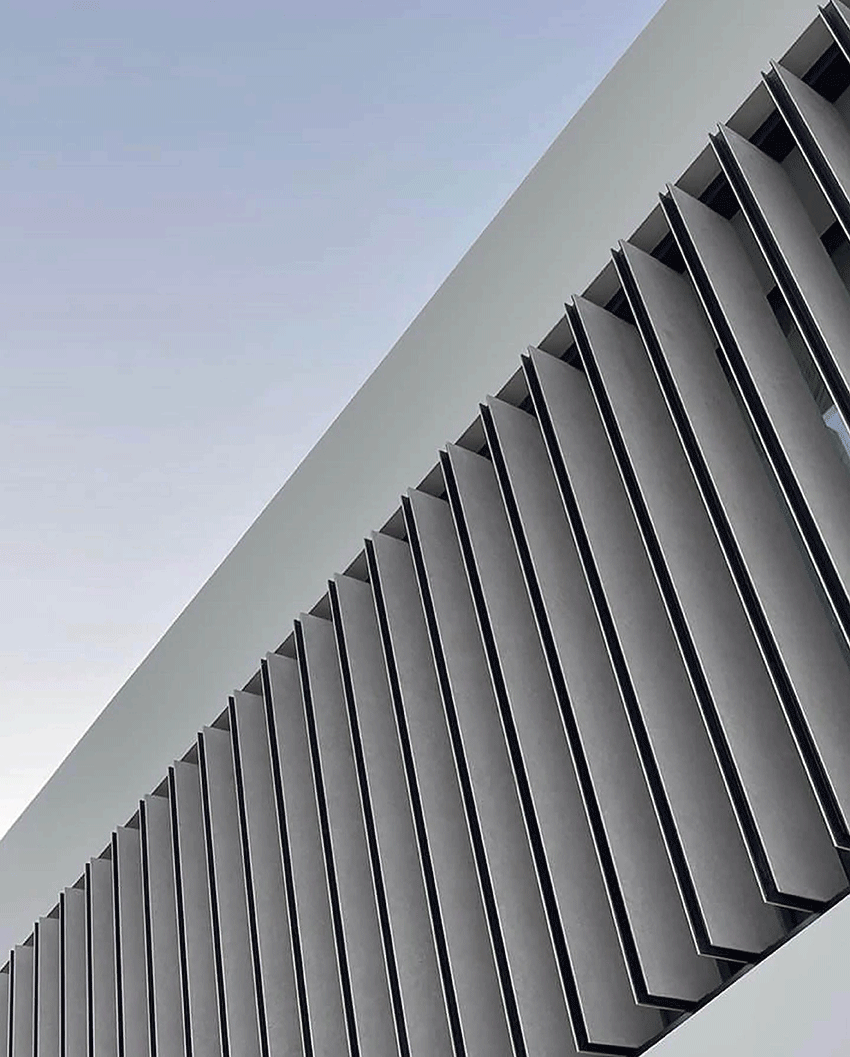 Once inside the home, this is a seemingly simple architectural project that strives for minimalism through material homogeneity, an open layout and perfect interconnection.
The hall features large Blanc Calacatta cladding in 90×270 Ductile format as shelving.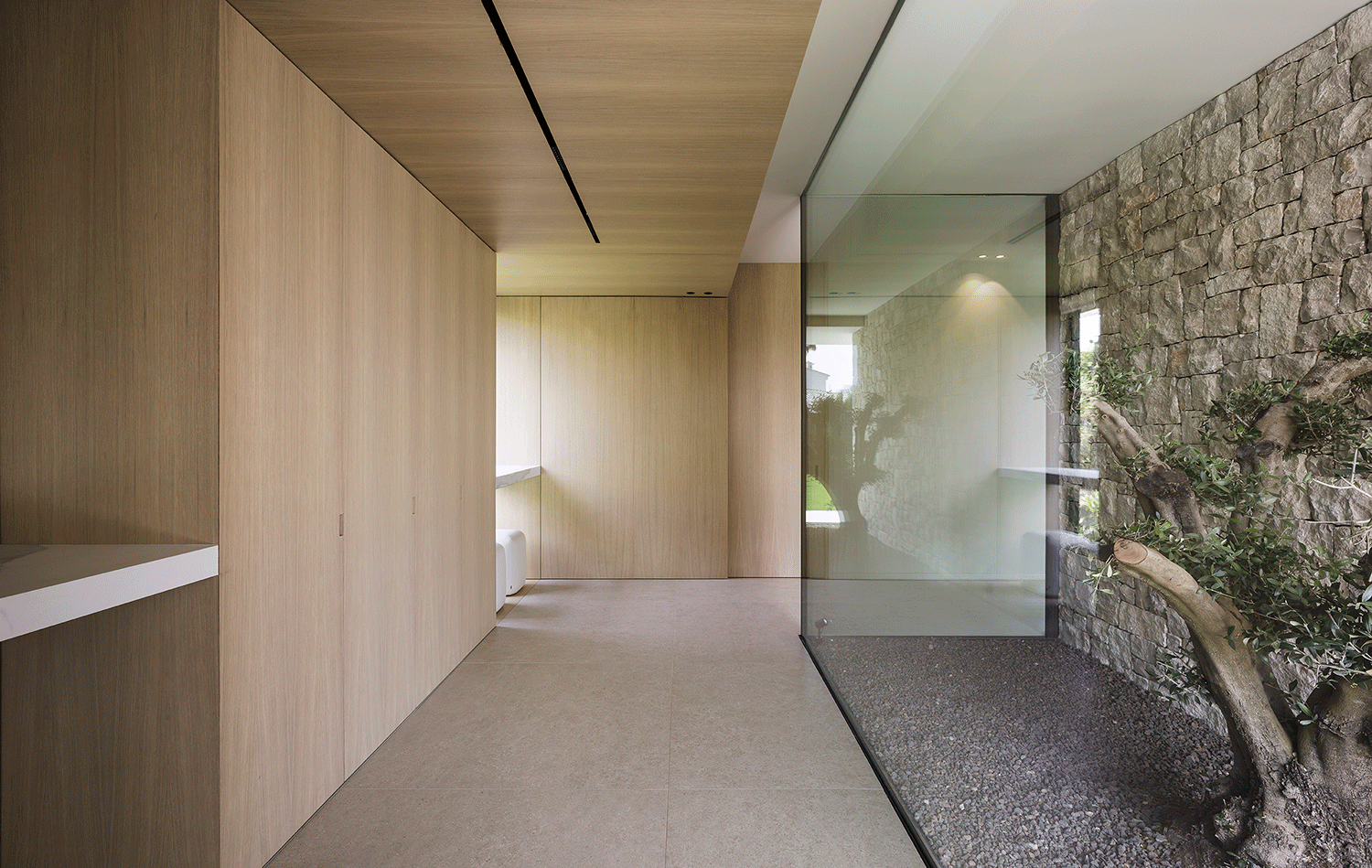 The path towards the interior of the day area opens out into the main niche, found in the kitchen, which has a sink in Beren Light Grey in Lithotech. The island's worktop was also made with Beren Light Grey in Lithotech while drawer units and doors were clad with the large 90×270 Ductile format in Beren Coal Natural to create a colour contrast.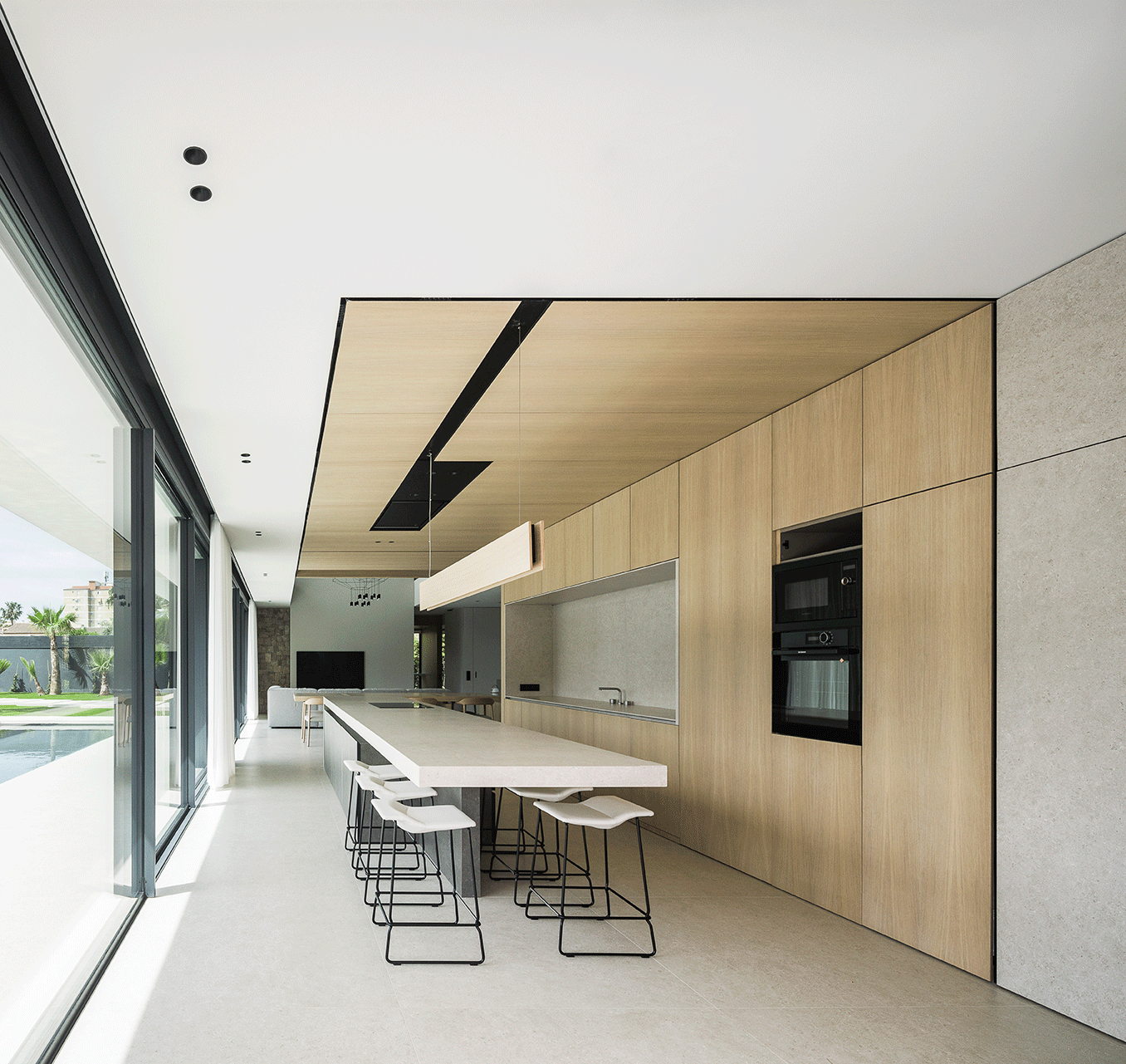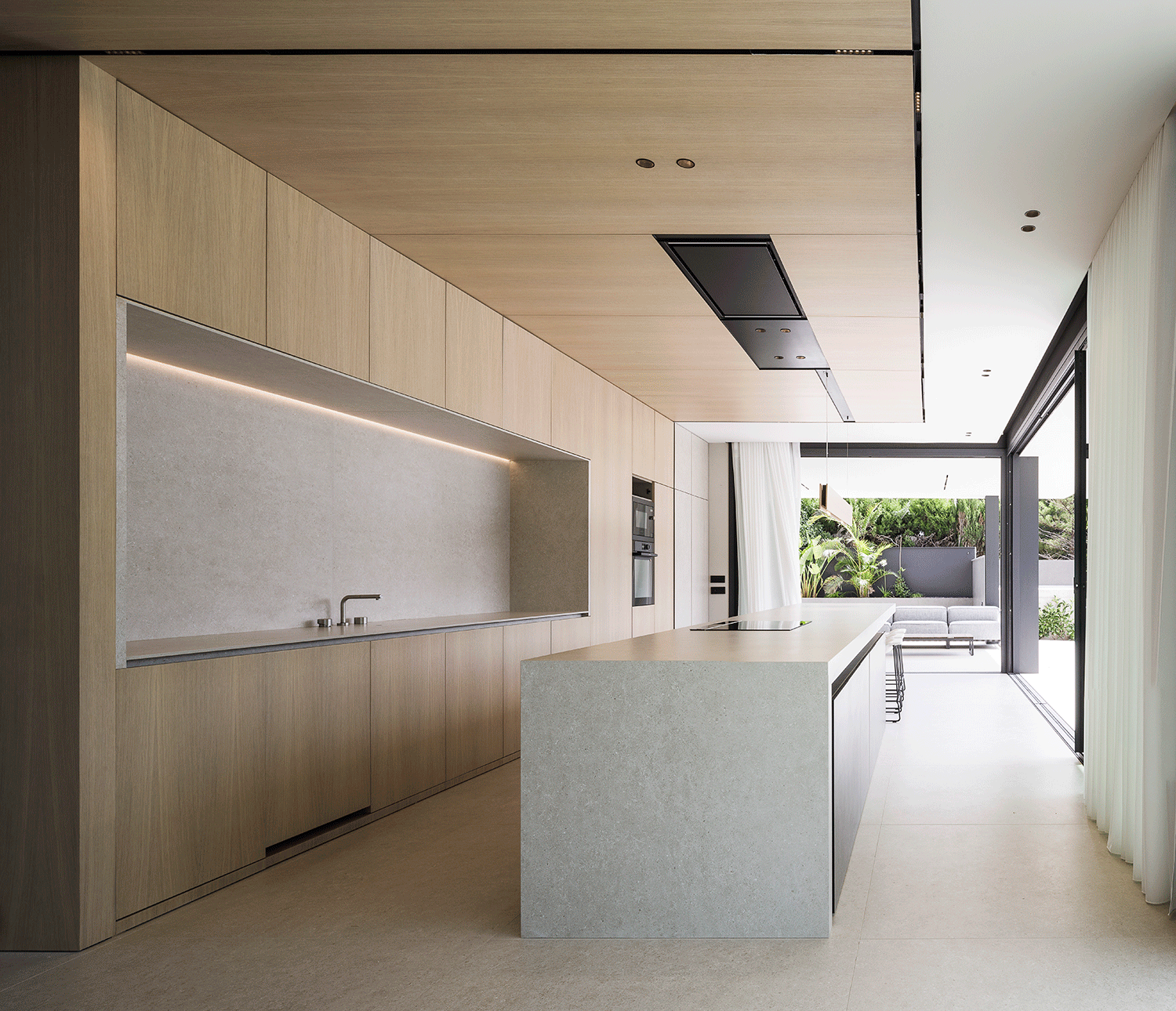 The bathrooms also present aesthetic continuity coherent with the rest of the house. The built-in shower tray and the linear ceramic drain were created in Bush-Hammered Beren Light Grey in the 120×270 format. Beren Light Grey in the 90×270 Ductile format was used for the cladding, while the continuous double sink was devised with Beren Light Grey 120×270.