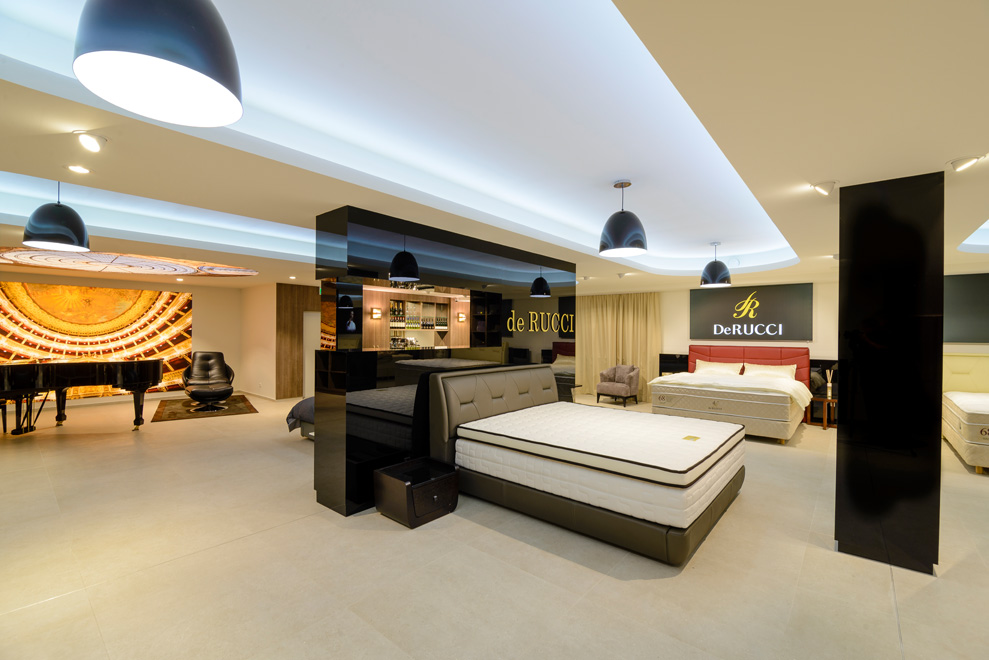 The de Rucci Bedding Germany GmbH is a subsidiary of the de Rucci Bedding Co.,Ltd with Seat in Dongguan, China.
The Company was founded 2004 and is Producer and Trader of high end quality Beds. Sleeping Systems and Upholstered Furniture. De Rucci operates in Asia, Australia, Japan, VAE and in the United States of America with about 2600 Stores.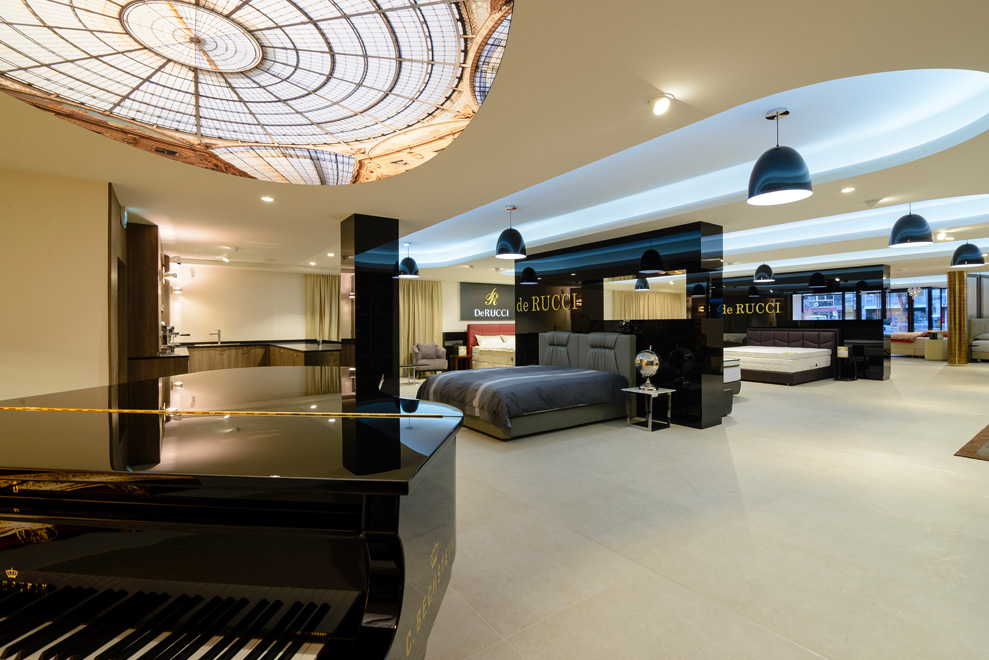 The Project in Cologne, builded in 2014, was the first Flagship Store in Europe and Pioneer for the european Market. The Floor Design was realised by the Product Living Ceramics Bera 8 Beren Light Grey, Size 90 x 90 to underline a warm and elegant Design on more than 800 qm on 3 floors.
The Construction period in this conservation building took about 3 month , the grand opening started to the international furniture fair in Cologne at January 2015.
In the Meantime we opened further stores in Berlin an Milano.