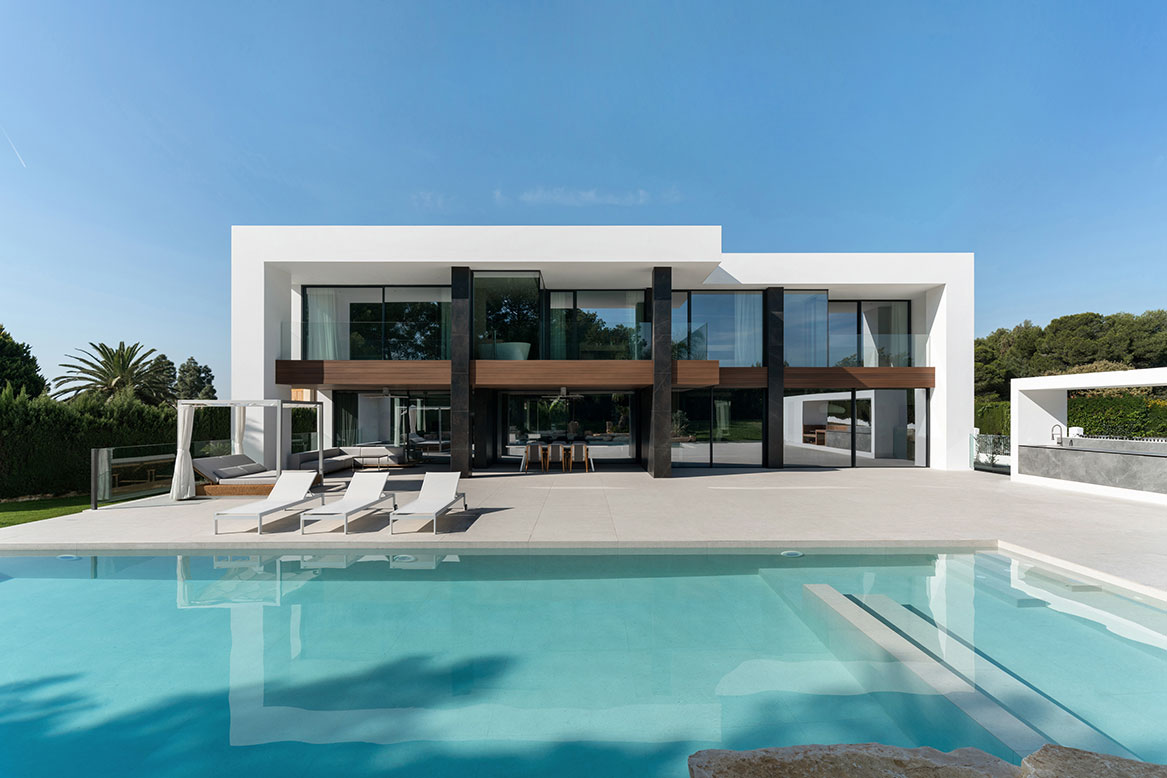 The ability to use the same material for the indoor and outdoor flooring, and even the pool liner, enables the areas' limits to be redrawn.
This is Casa Cruz, a building that is surrounded by Mediterranean woods, in an area that is bathed in sunlight throughout most of the year. This project, from the architectural studio of Rubén Muedra, is designed to make the most of the surrounding environment and to coexist alongside it.
It is located in an old Legion of Christ seminary and residence, with only part of the structure being used for the residential building. The large-scale glazing on the east and west-facing sides of the building allows natural light to flood into the home.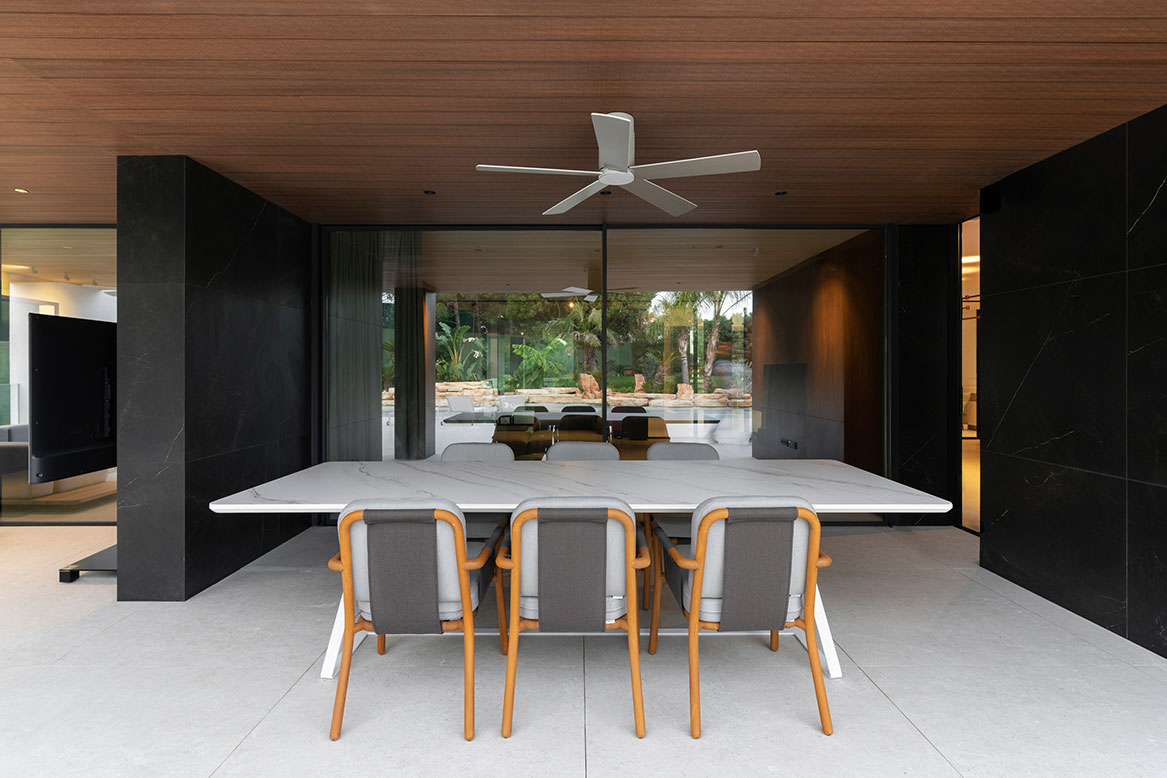 The ground floor is the main living area, with the dining room, lounge and kitchen, which leads out onto the outdoor area with the decking and swimming pool. The flooring used for both the ground floor and the outdoor area is the Bera & Beren collection, in Beren Light Grey and a 120×120 format. The pool liner is also made using the same material, creating a sense of continuity throughout the entire home.
The Bera & Beren collection has also been used for the flooring on the lower level, in Beren Light Grey and a 120×260 format. Being able to use the same collection throughout almost the entire ground floor produces a uniform and neat visual effect that is in perfect harmony with the layout of the home.
The worktops, also made using the Bera & Beren collection in Beren Light Grey, are an ideal functional complement to the design of the rest of the home.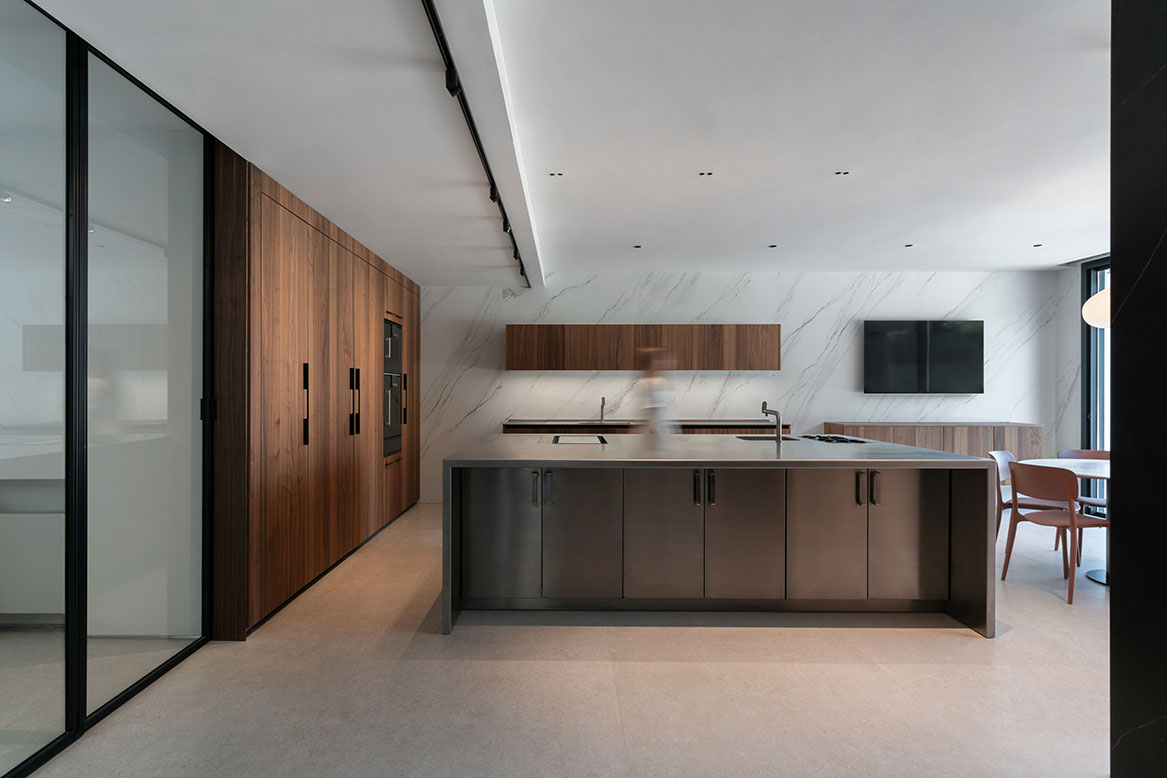 A large central atrium lights up all three of the floors (the garage and recreation floor, the daytime space and the nighttime space), creating a communal centre in the home that injects natural light into all the central spaces. Furthermore, the use of a transparent handrail on the open staircase allows even more natural light to fill the space, creating a sensation of openness and connection with the outside.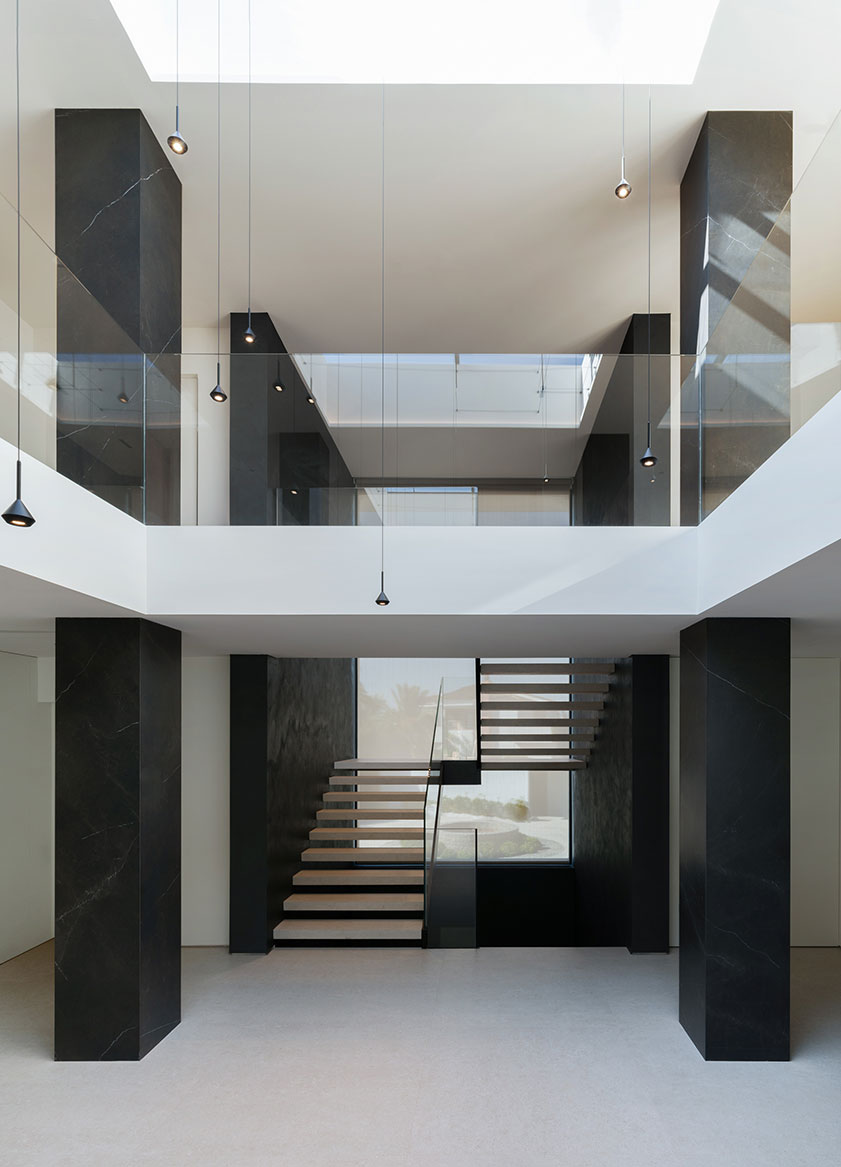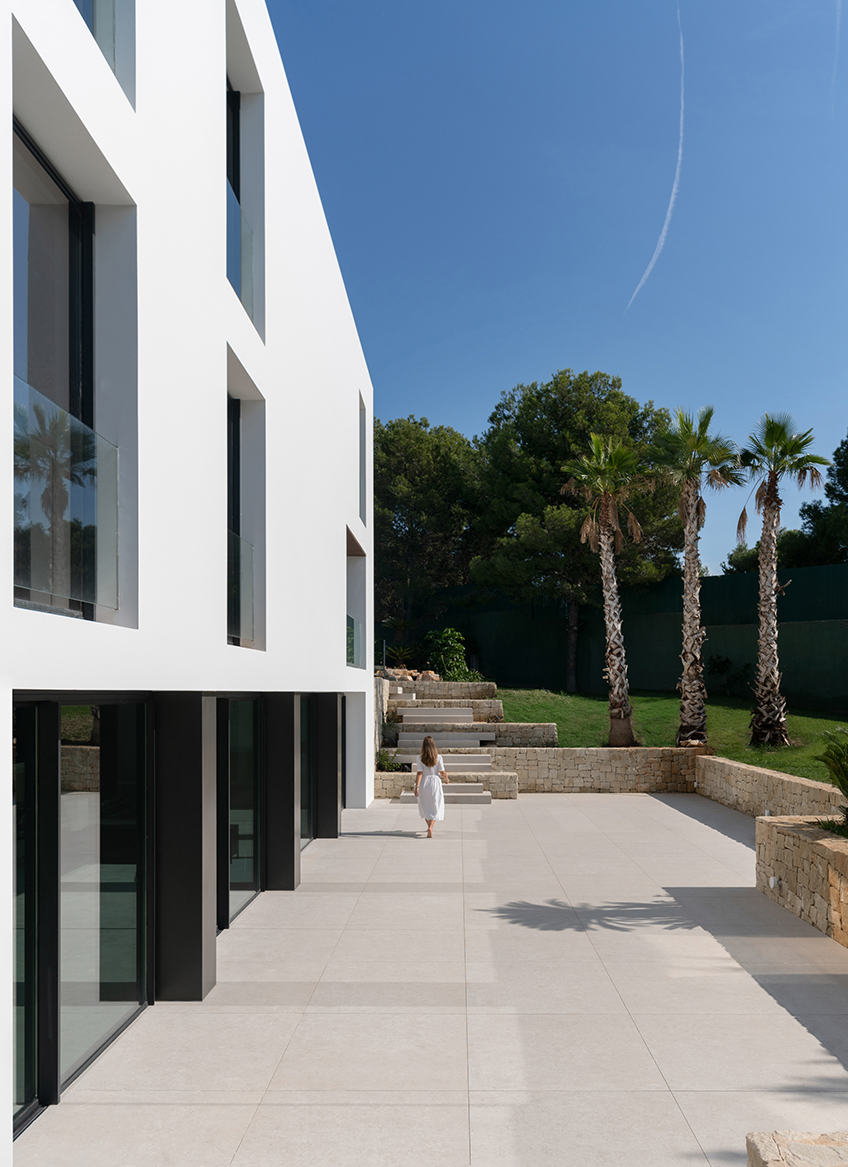 The different spaces are separated by black marble walls that extend from the west façade to the outdoor part of the solarium and the pool on the ground floor, and to the balconies of each bedroom on the first floor. It is a project that manages to achieve a continual flow between the indoor spaces and the outside.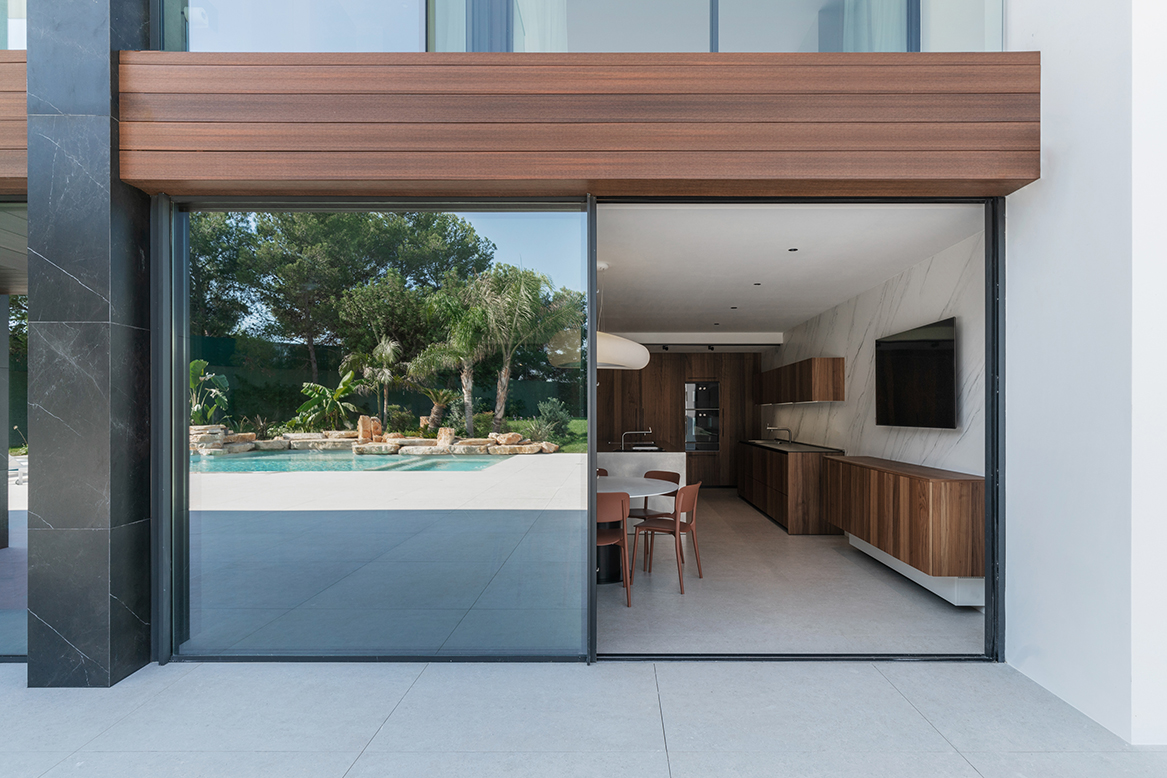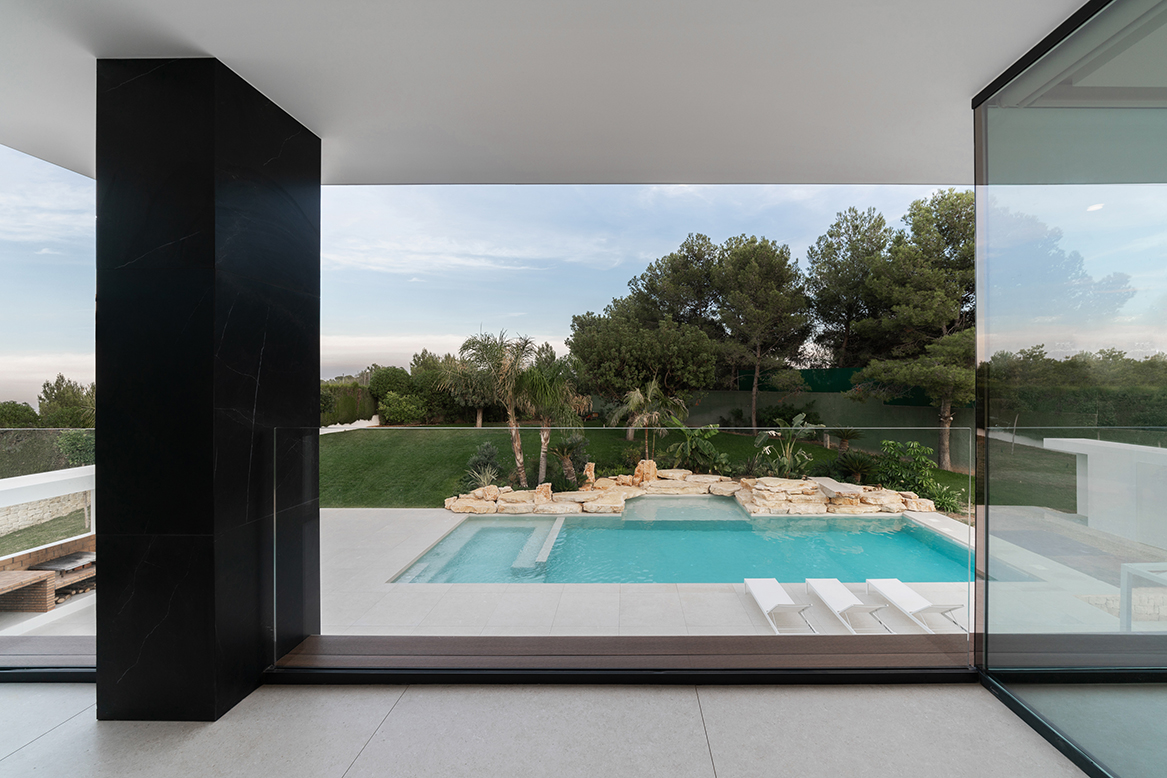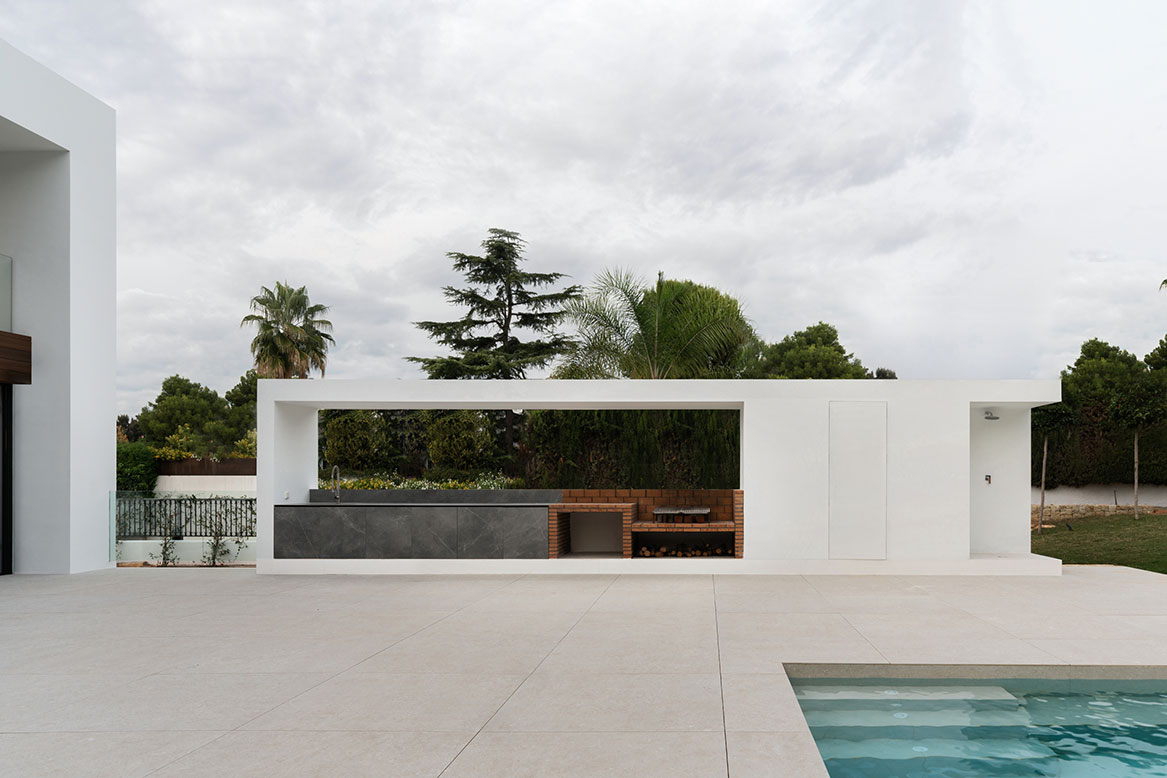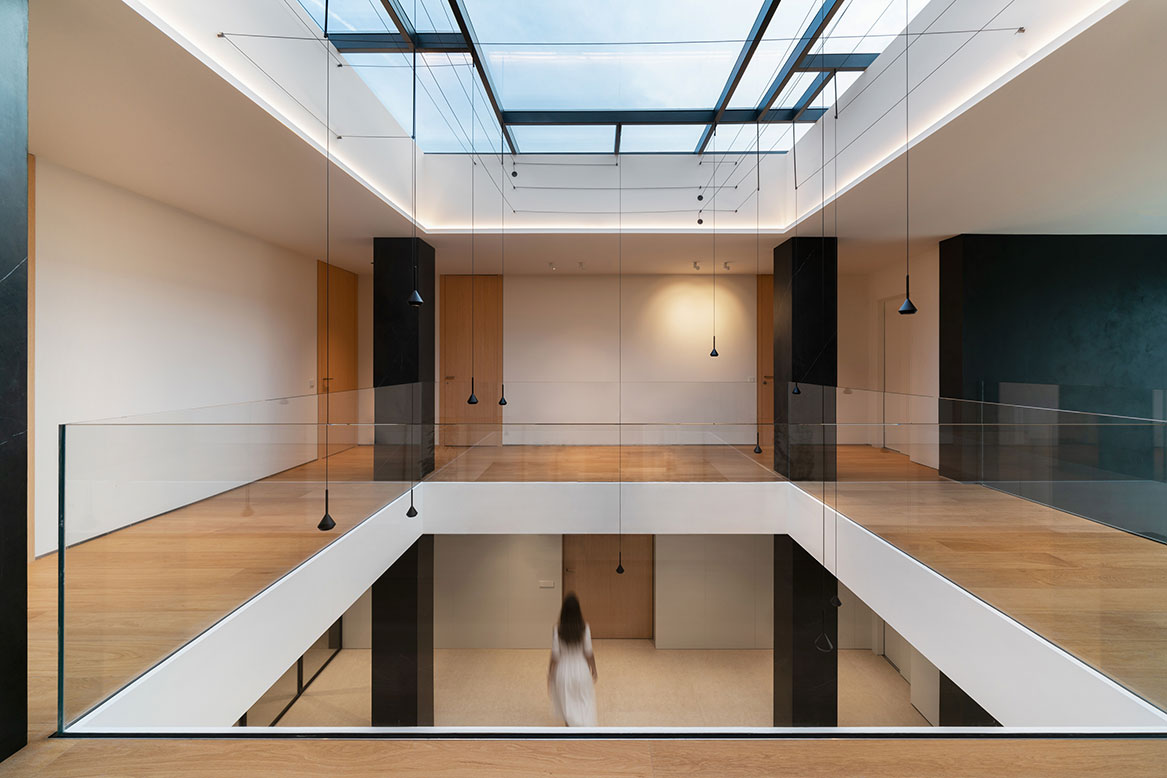 Project: Ruben Muedra Arquitectura
Pictures: Adrián Mora Maroto