Once again this year, Livingceramics took part in the International Exhibition of Ceramic Tile and Bathroom Furnishings: Cersaie 2022. Held in Fiera di Bologna, this year it ran from 26 to 30 October and attracted more than 90,000 visitors.
Our Stand, which returned to Hall 37, was inspired by the company's central showroom. A walkway with sheets of water on both sides served as the main entrance, with an additional two side entrances, providing access to an exhibition of the latest products introduced by the company's three firms: Livingceramics, Ceramic Lab and Lithotech®.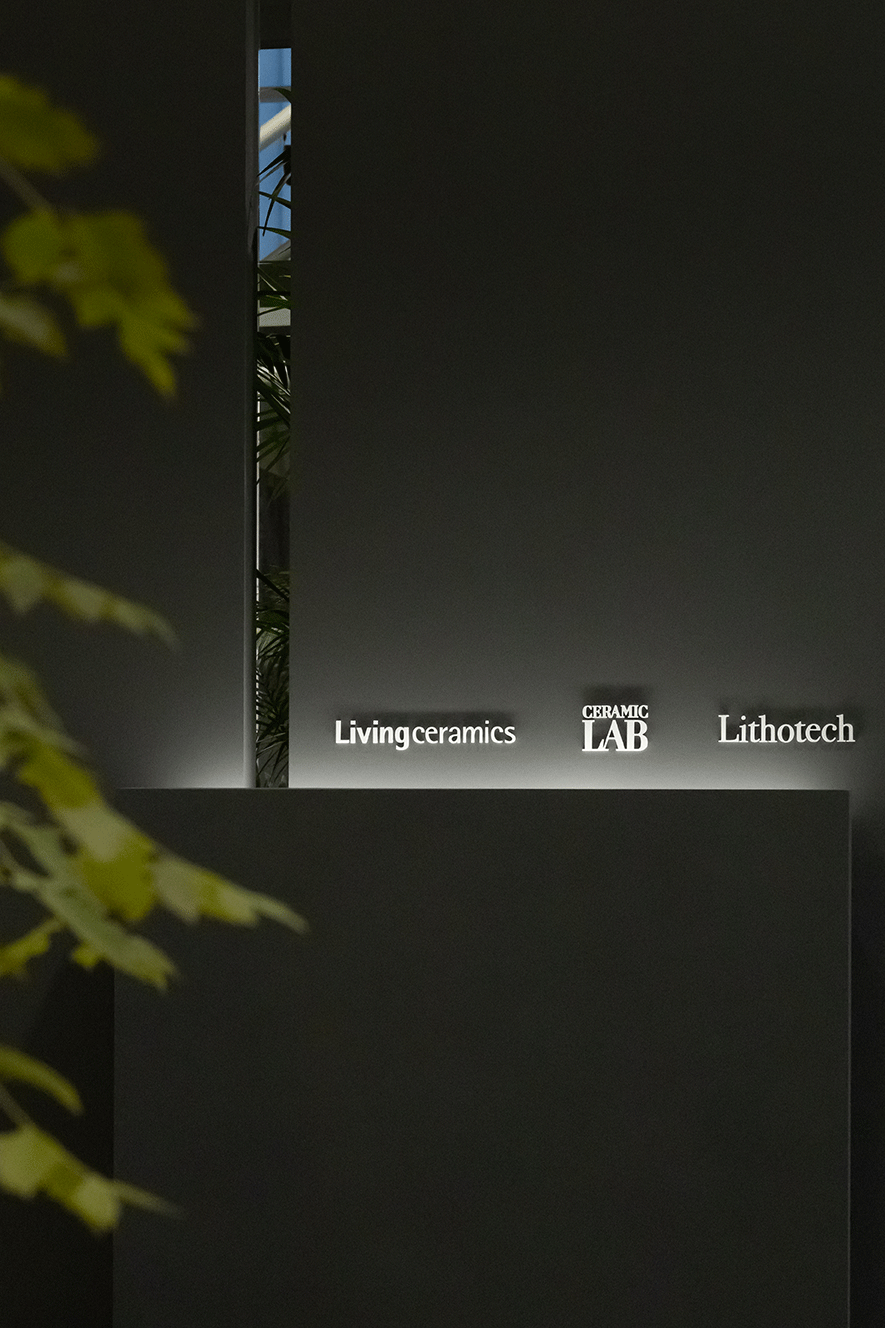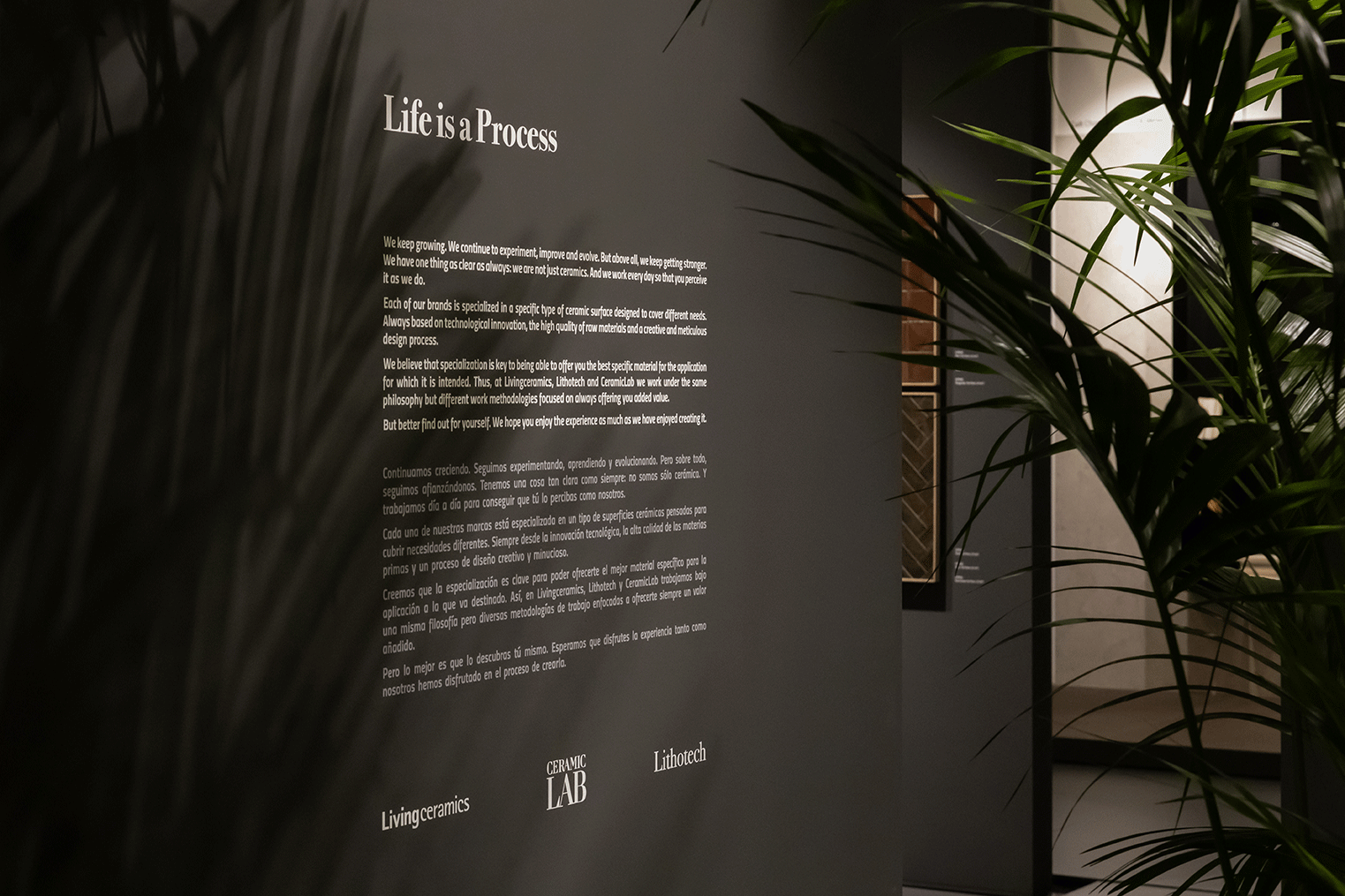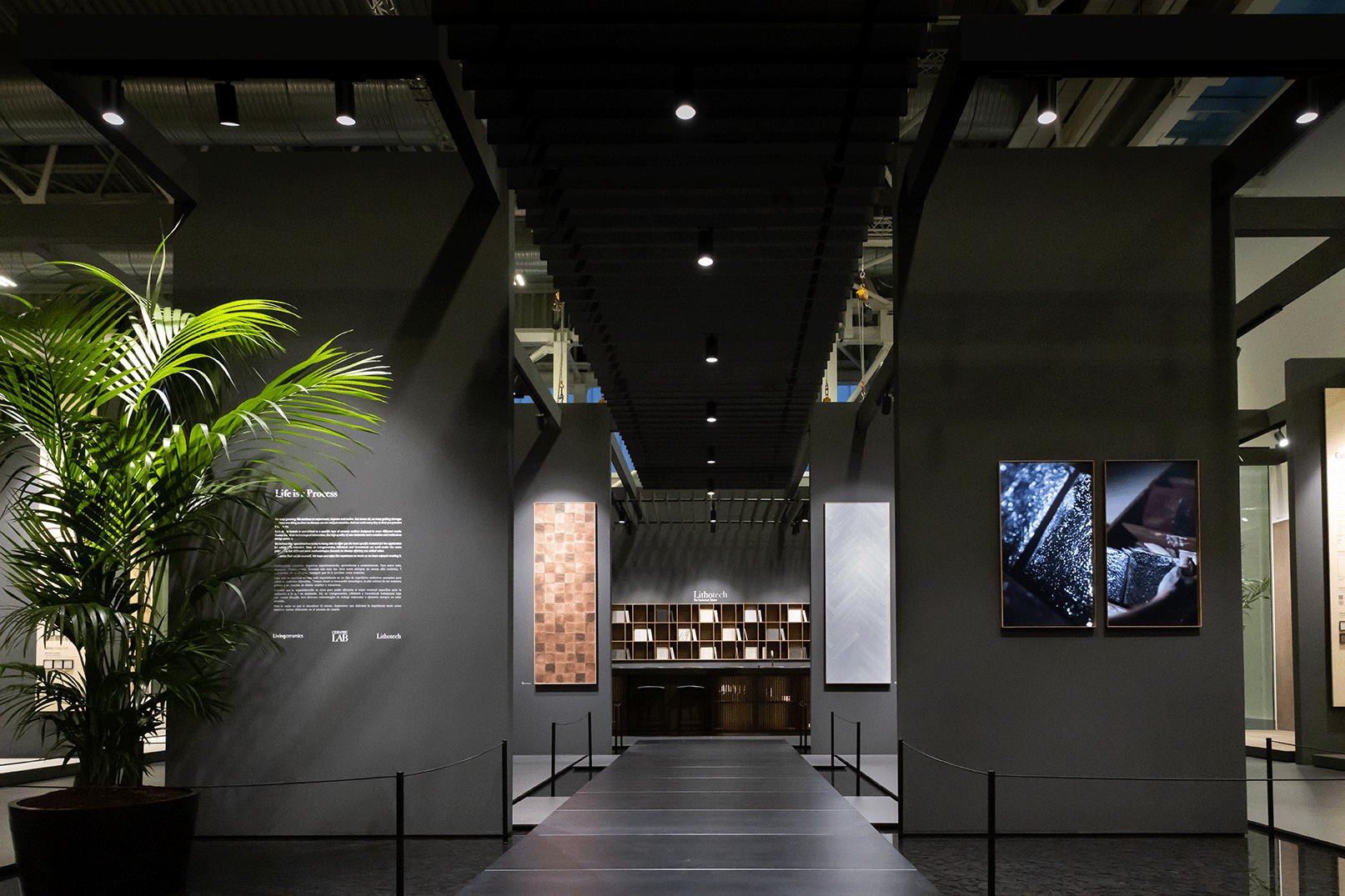 Livingceramics, continuing to drive technological innovation and to specialise in ceramic surfaces, presented three collections that use 3D.FIT digital printing technology. They were all displayed in different settings on the sides of the stand, surrounding the exhibition space.
Verso, the travertine available in Vein Cut and Cross Cut finishes
Available in sizes up to 120×270 cm, Verso is our travertine-inspired collection. With three colours and two finishes (Vein Cut and Cross Cut), this range is outstandingly versatile and features highly realistic embossed graphics.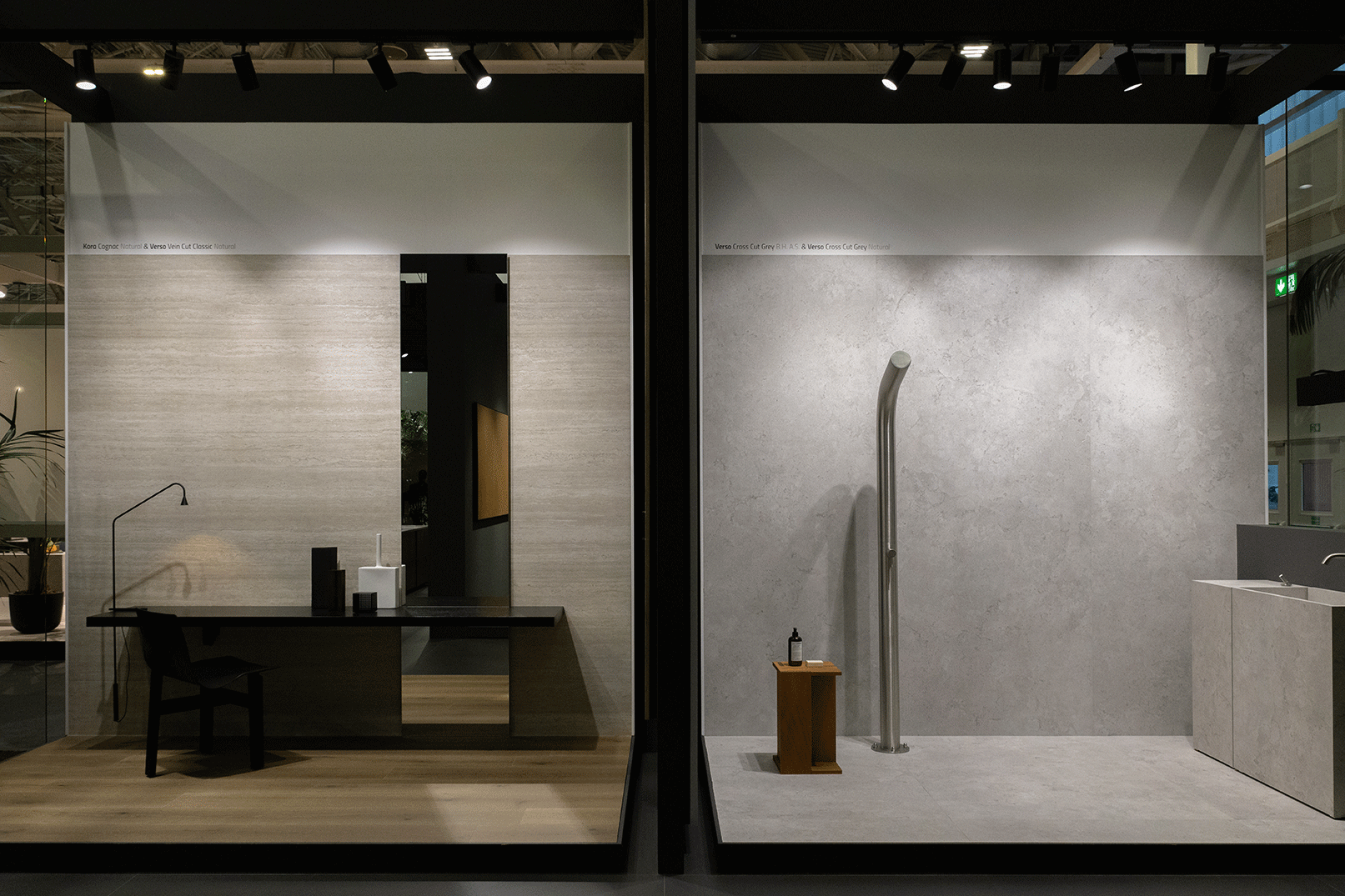 We can see the Verso Vein Cut in the photograph, a visual effect that represents the cross-grain cut, revealing the many layers of this ancient stone.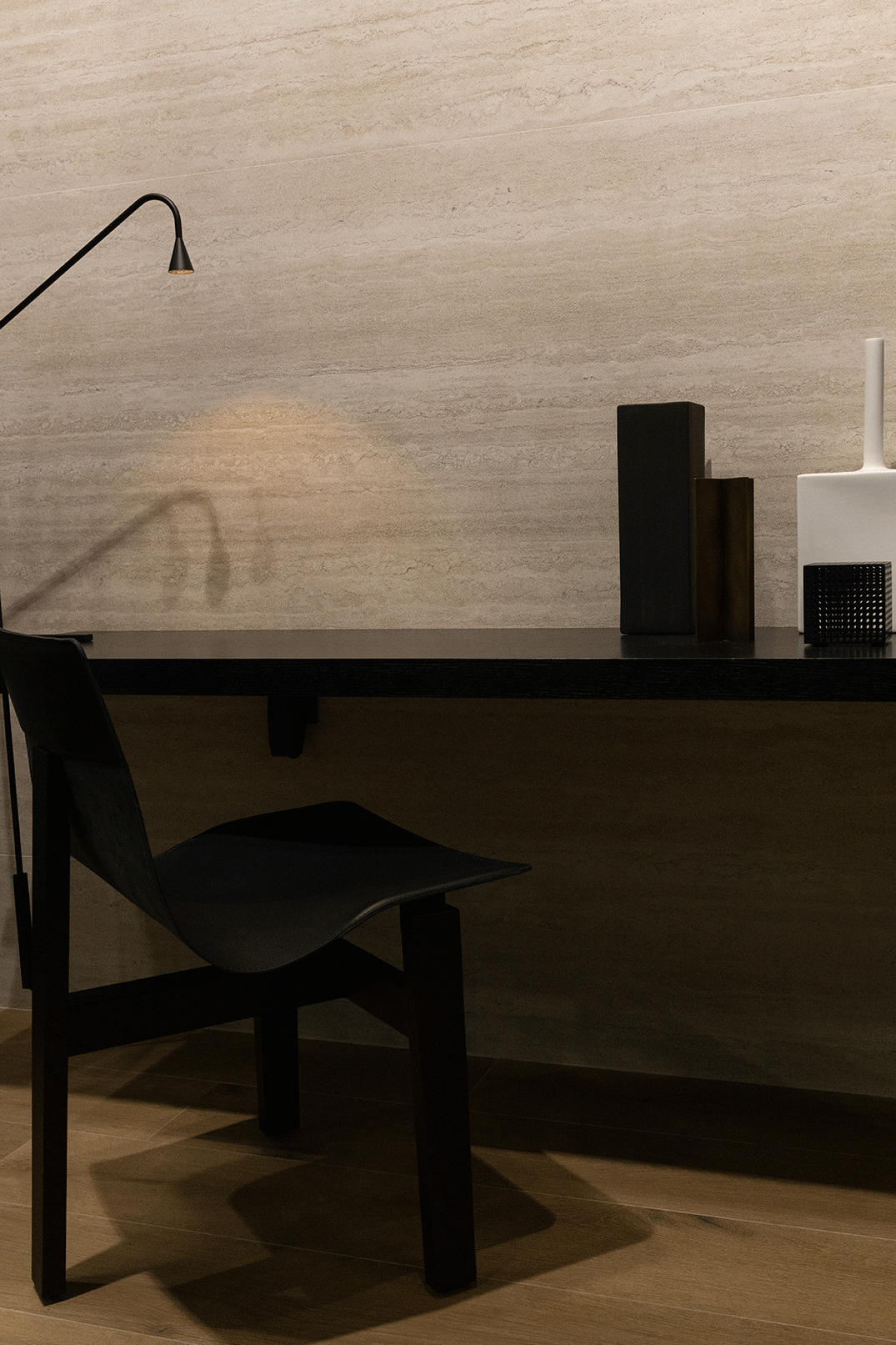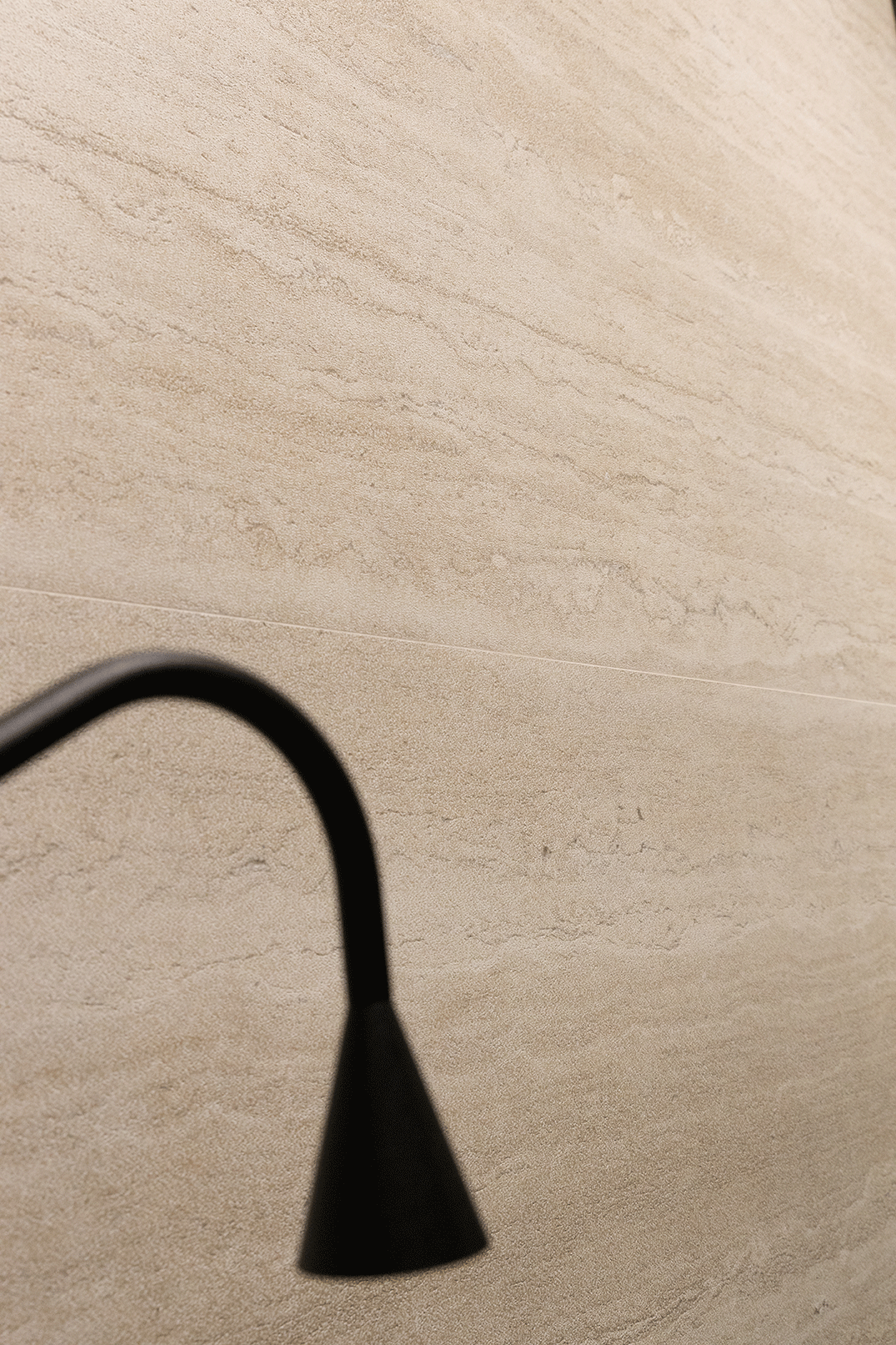 Meanwhile the Cross Cut shows a cut along the grain, so there are no lines of sediments on the surface. Quite the opposite, the surface is more uniform, with some faint irregular lifts in colour.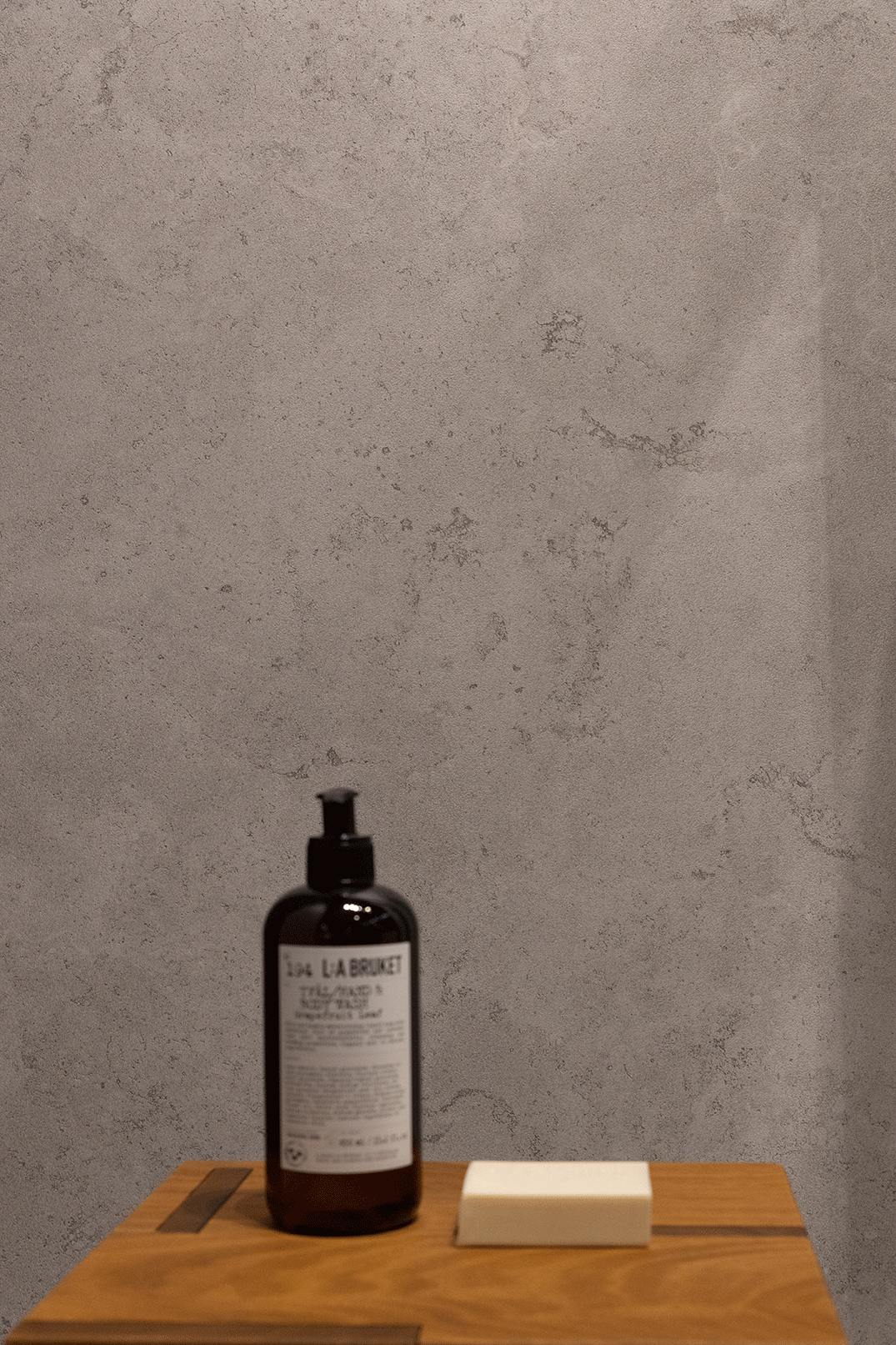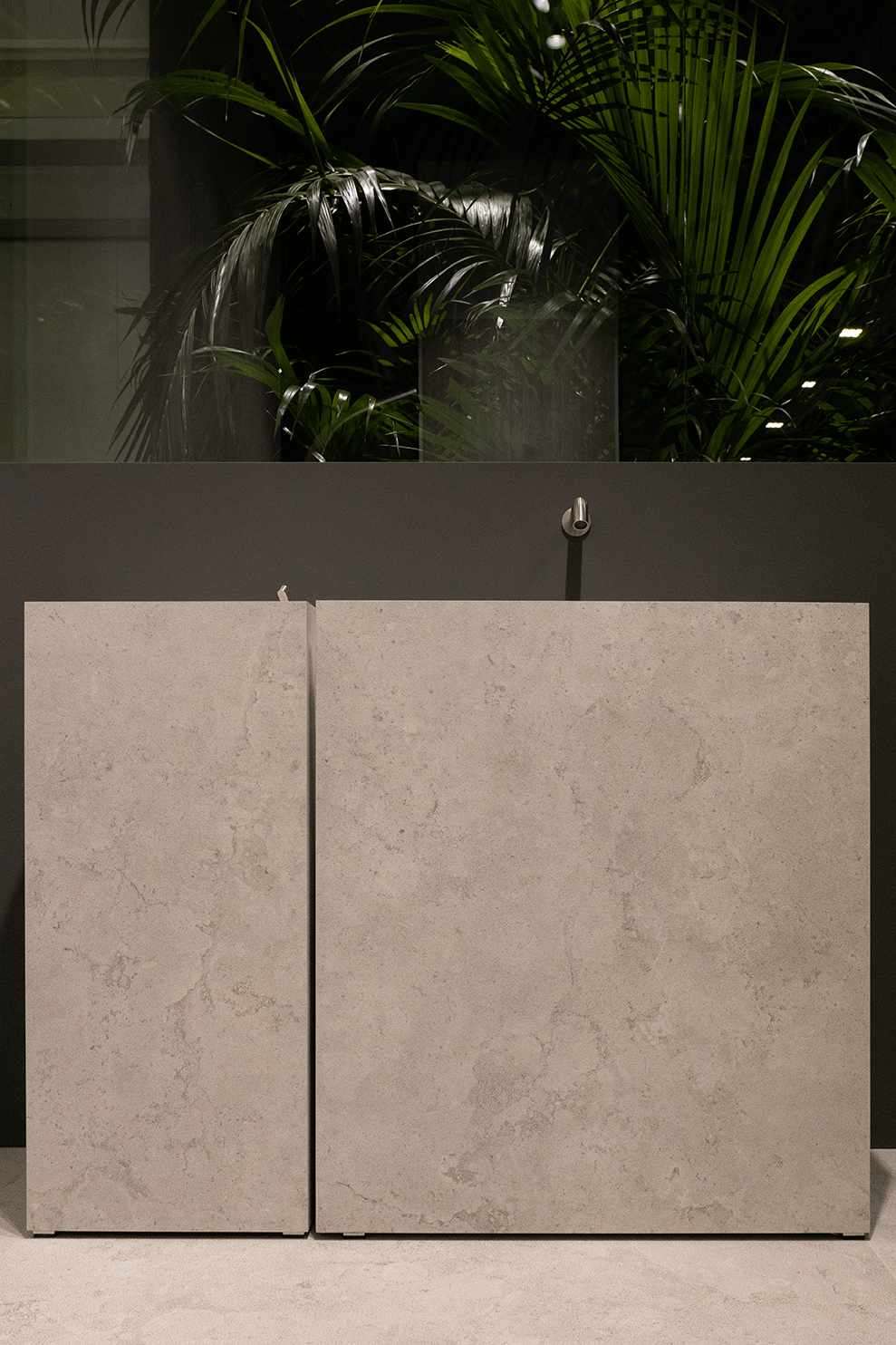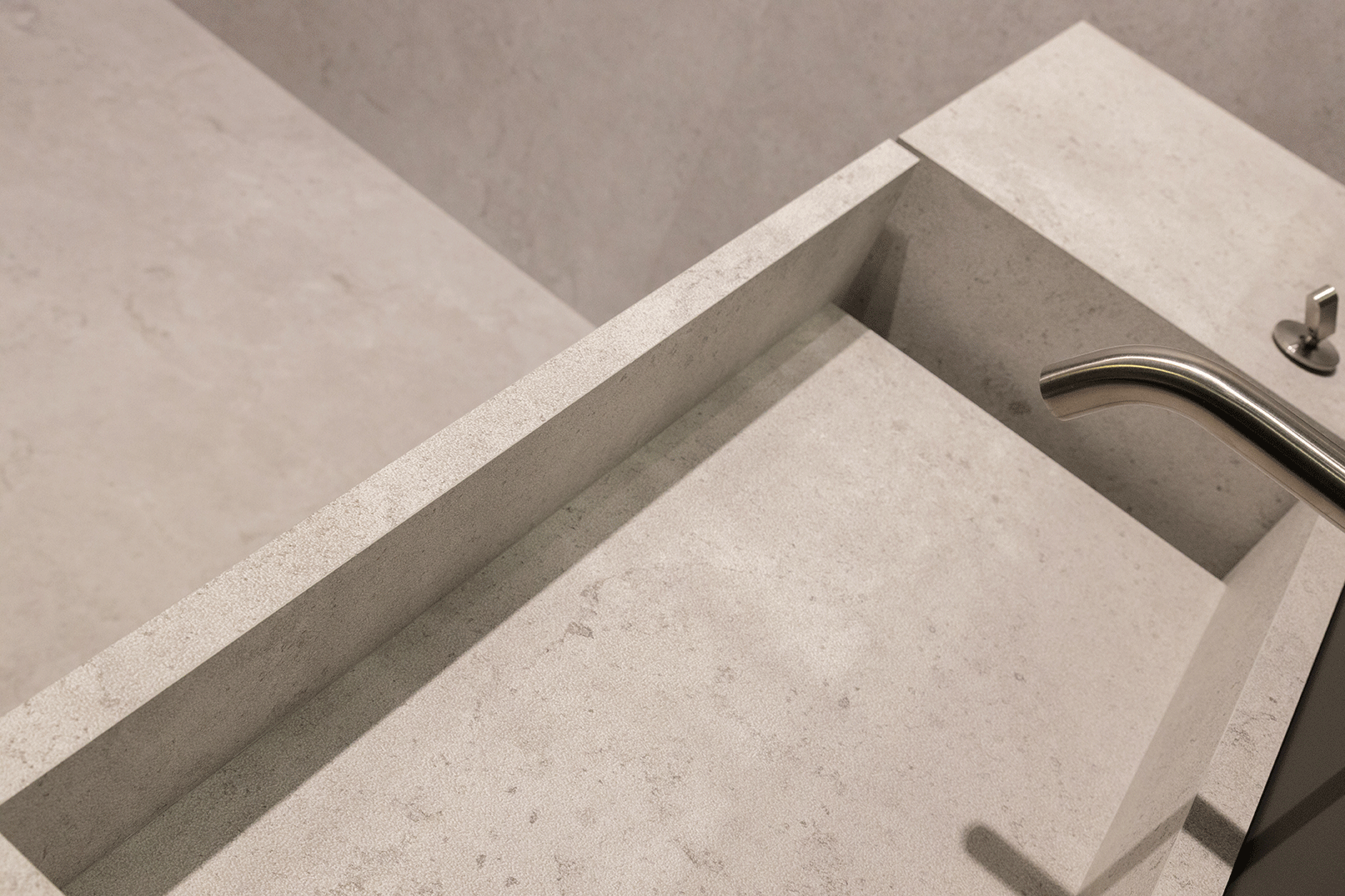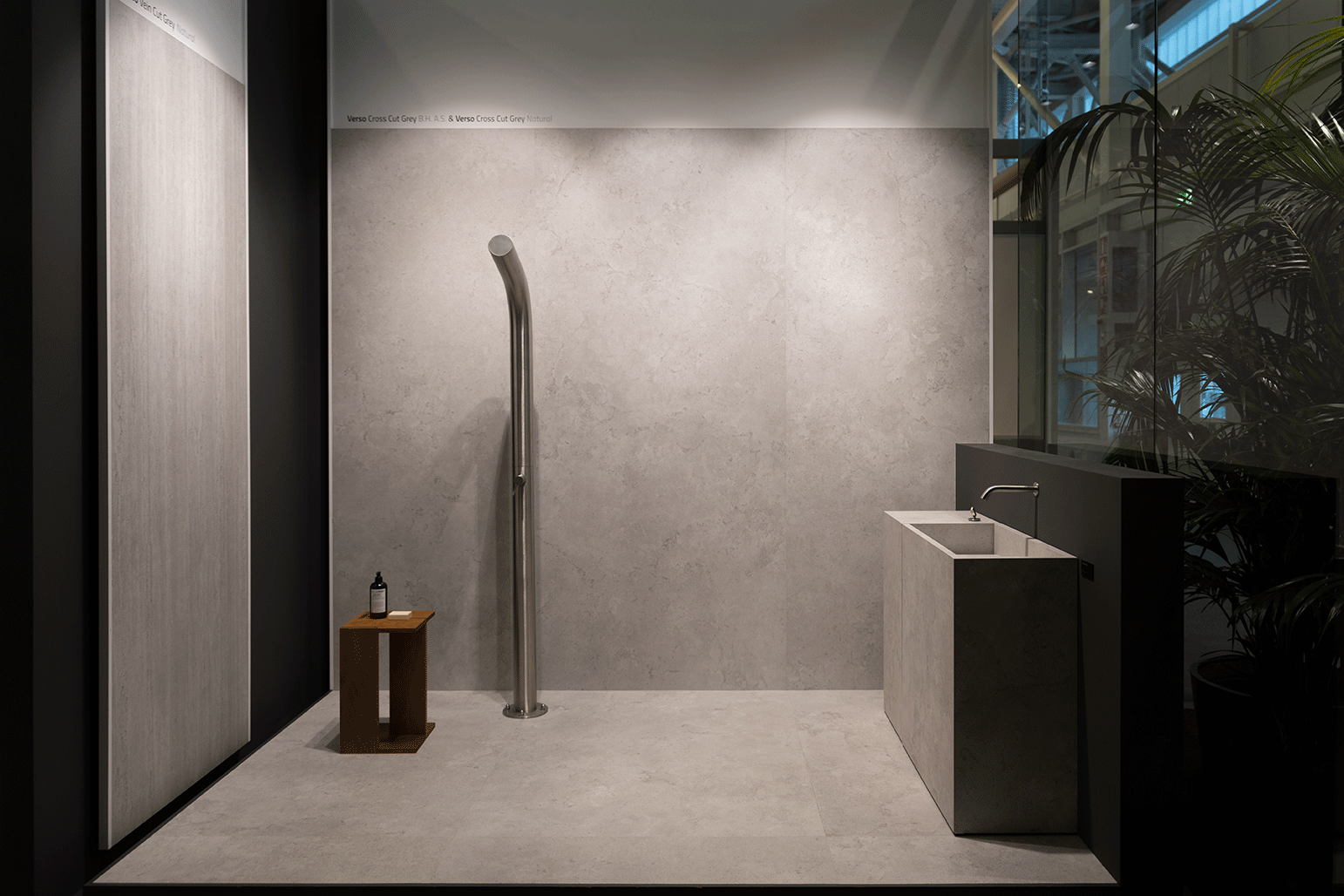 Kora, drawing inspiration from wood
Pronounced knots and faintly marked grains that are brought to life by 3D.FIT technology. Warmth, beauty and functionality in a single wood inspired collection of wall and floor tiles.
Sizes up to 22.5×200 cm make it unlike anything else available on the market, as they can bring unique added value to any project. Available in Natural and Non-Slip finishes, Kora can be used indoors and outdoors to create visual continuity between the two areas.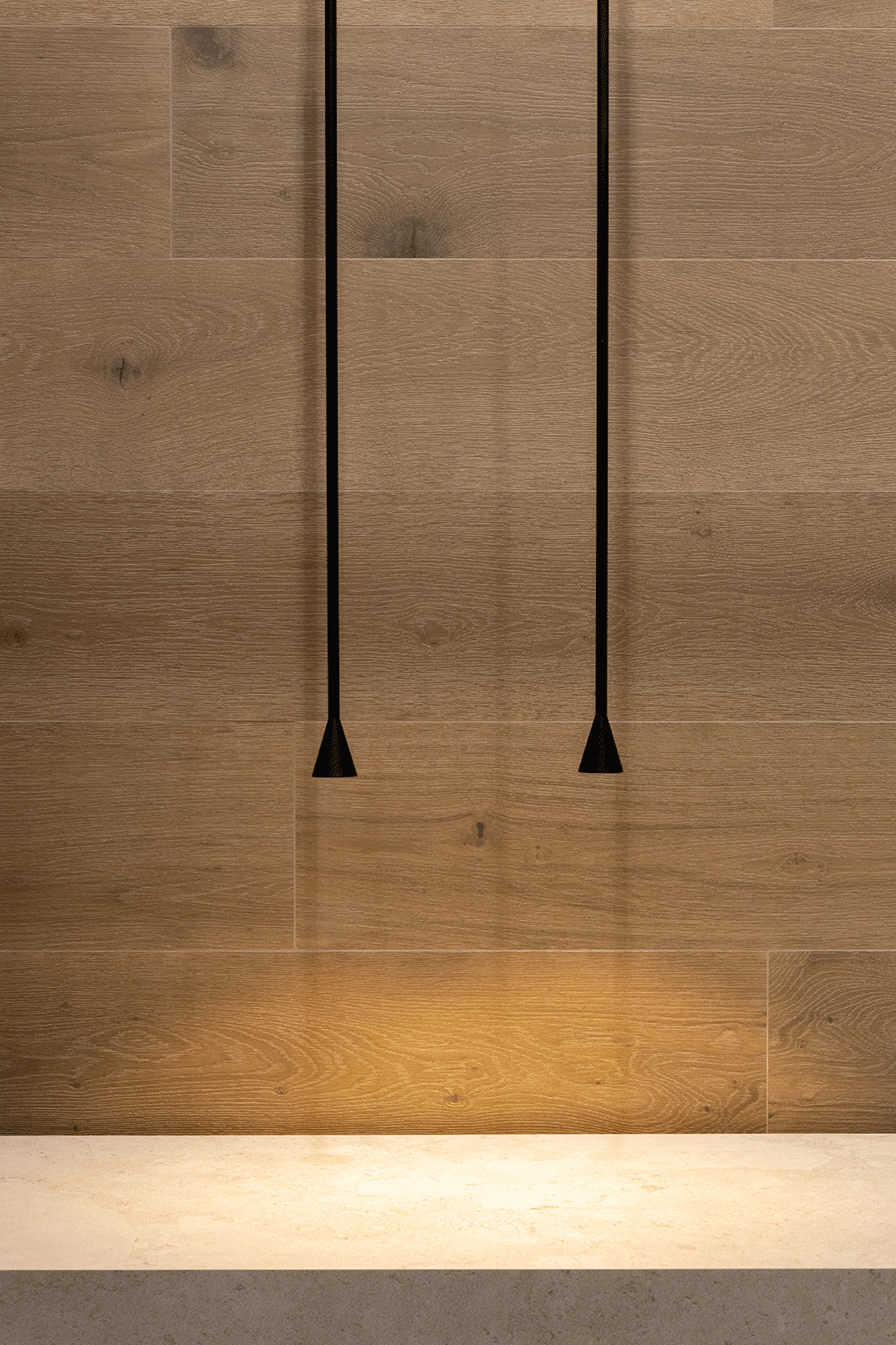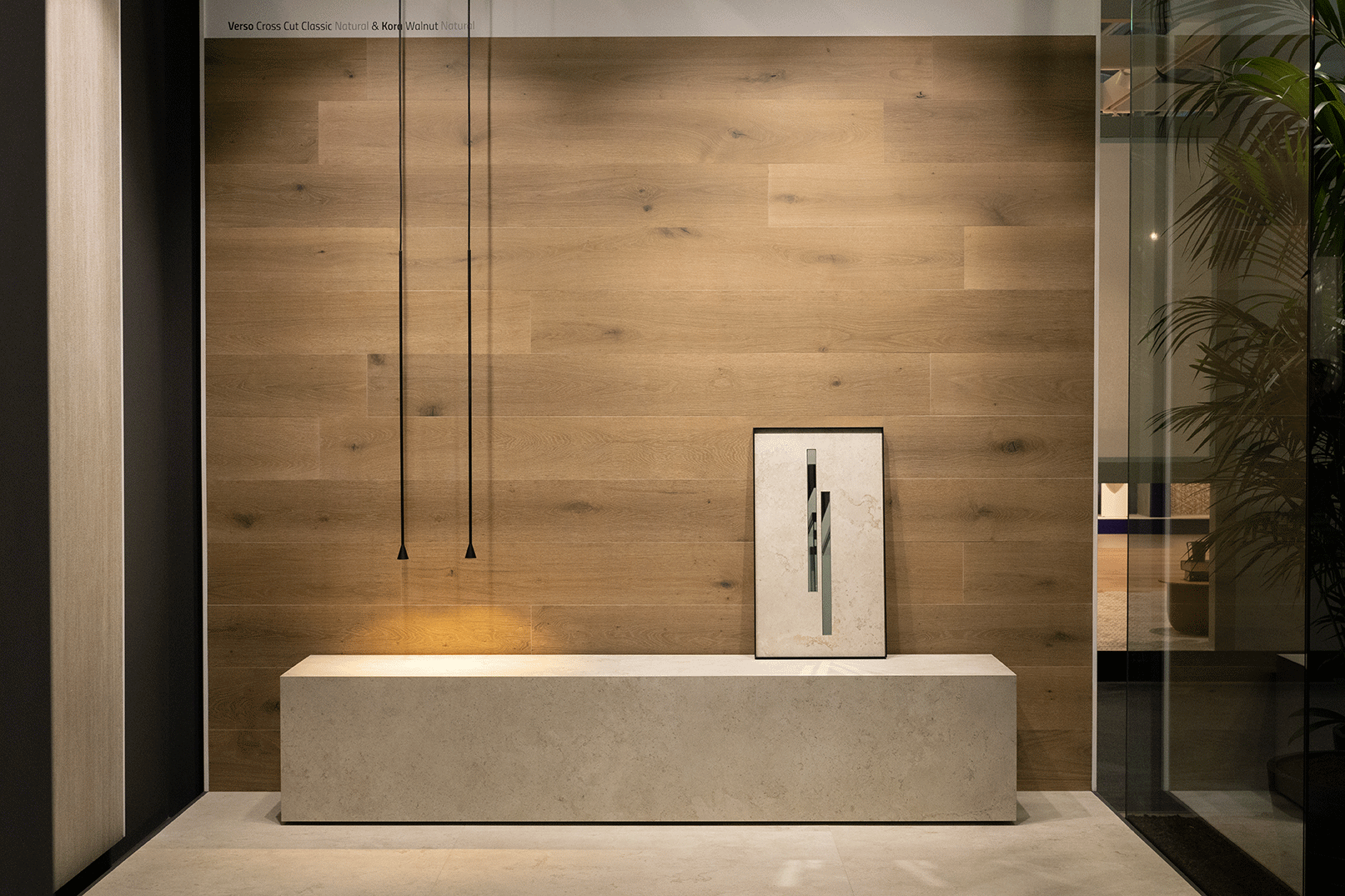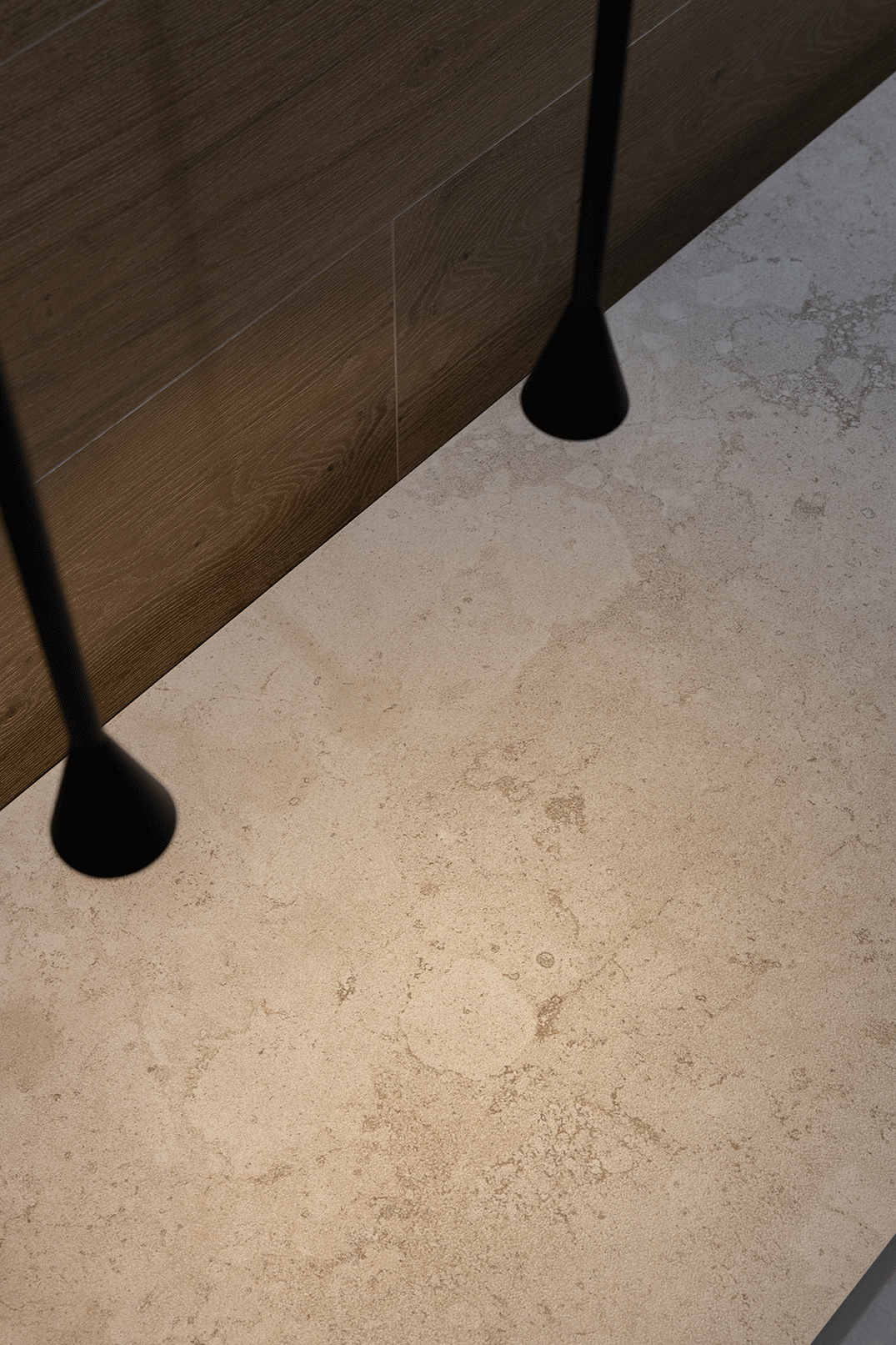 Cuit, the most contemporary version of Terracotta
Part of Cuit's charm lies in its chamottes, created by using different concentrations of flakes of varying grain sizes, giving this collection a look that weaves between tradition and timelessness. With a richly nuanced texture thanks to our 3D.FIT technology, Cuit Series inspired by Terracota preserves all the charm of this unsurpassed ceramic raw material.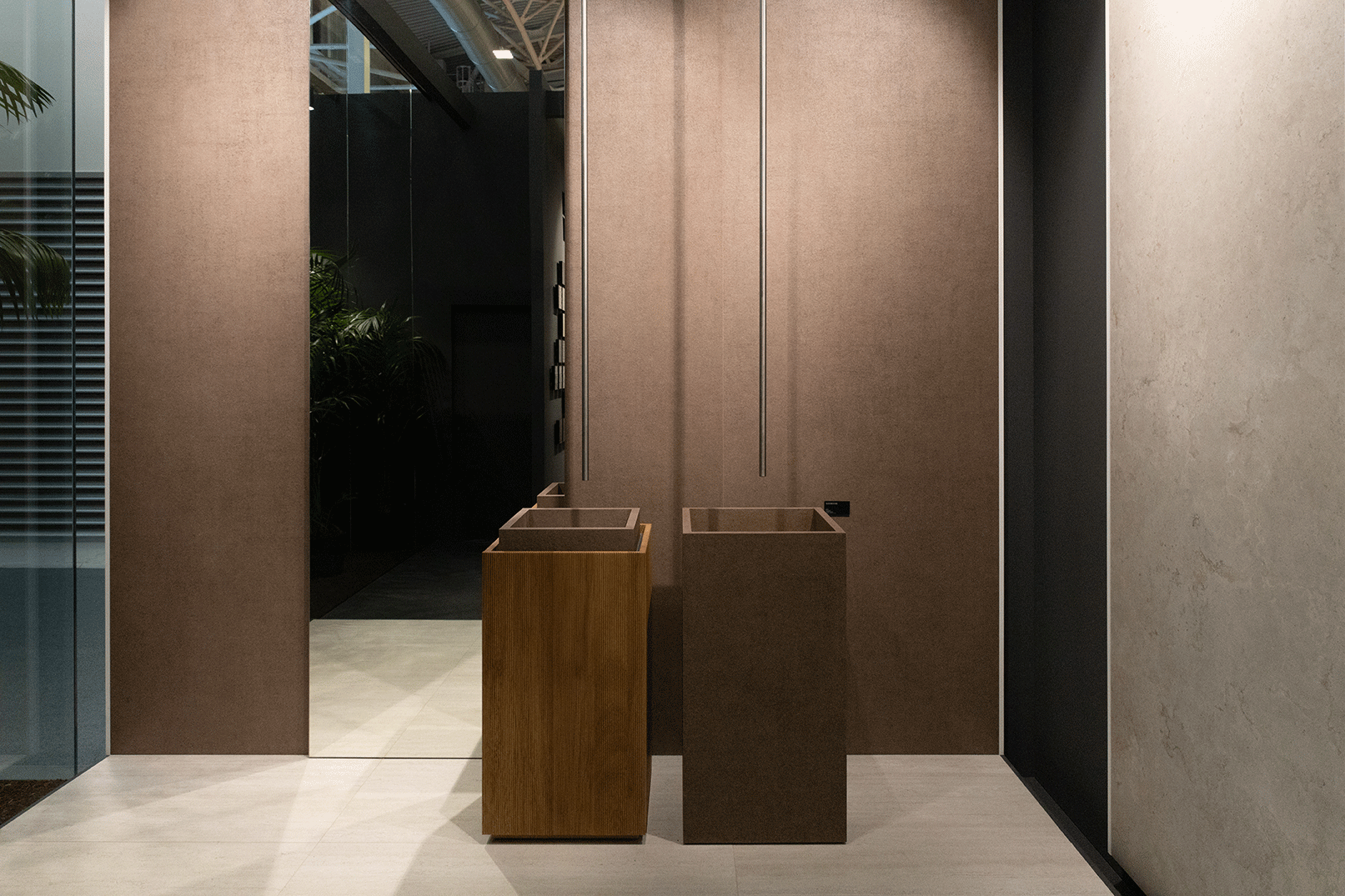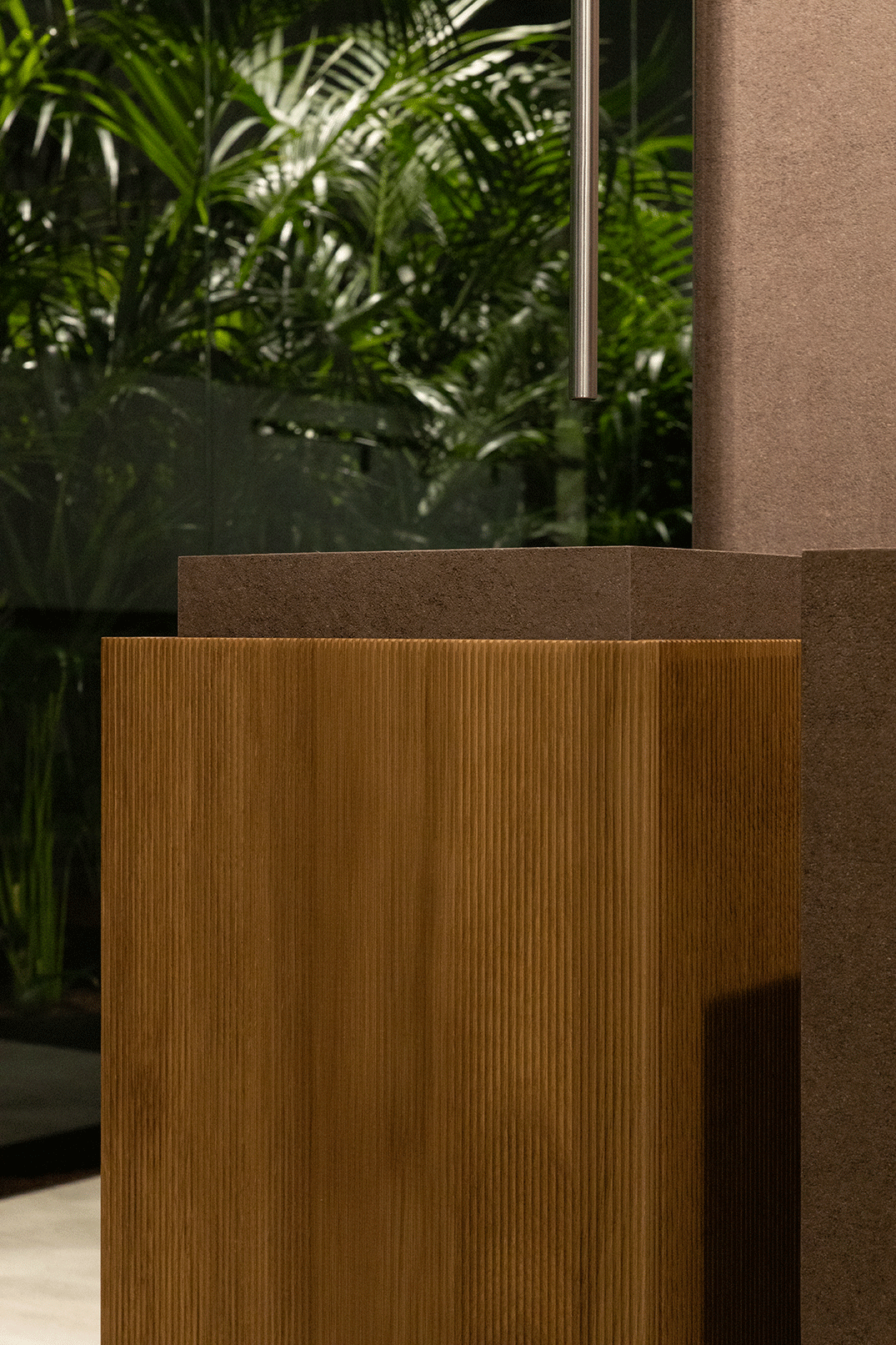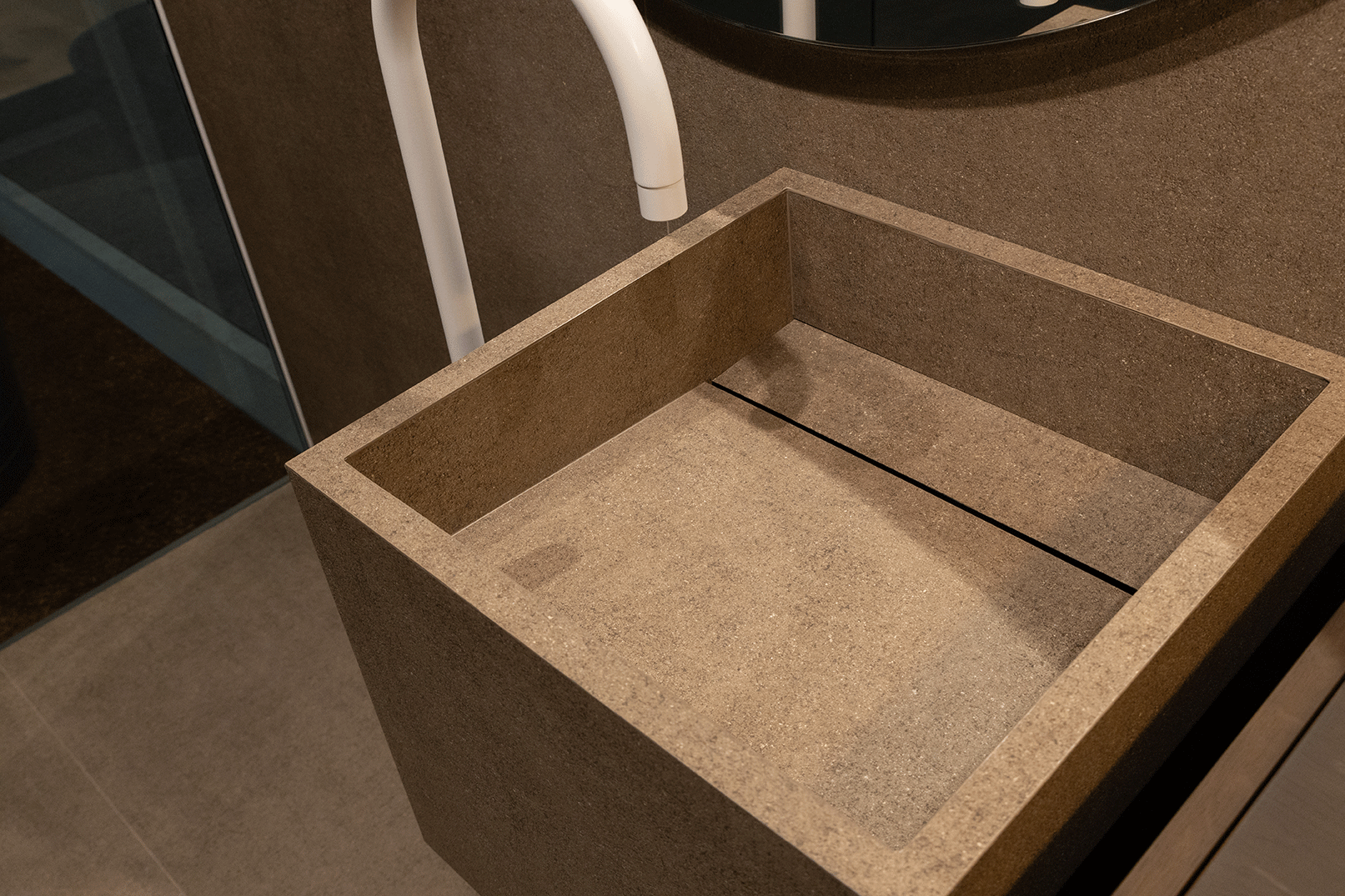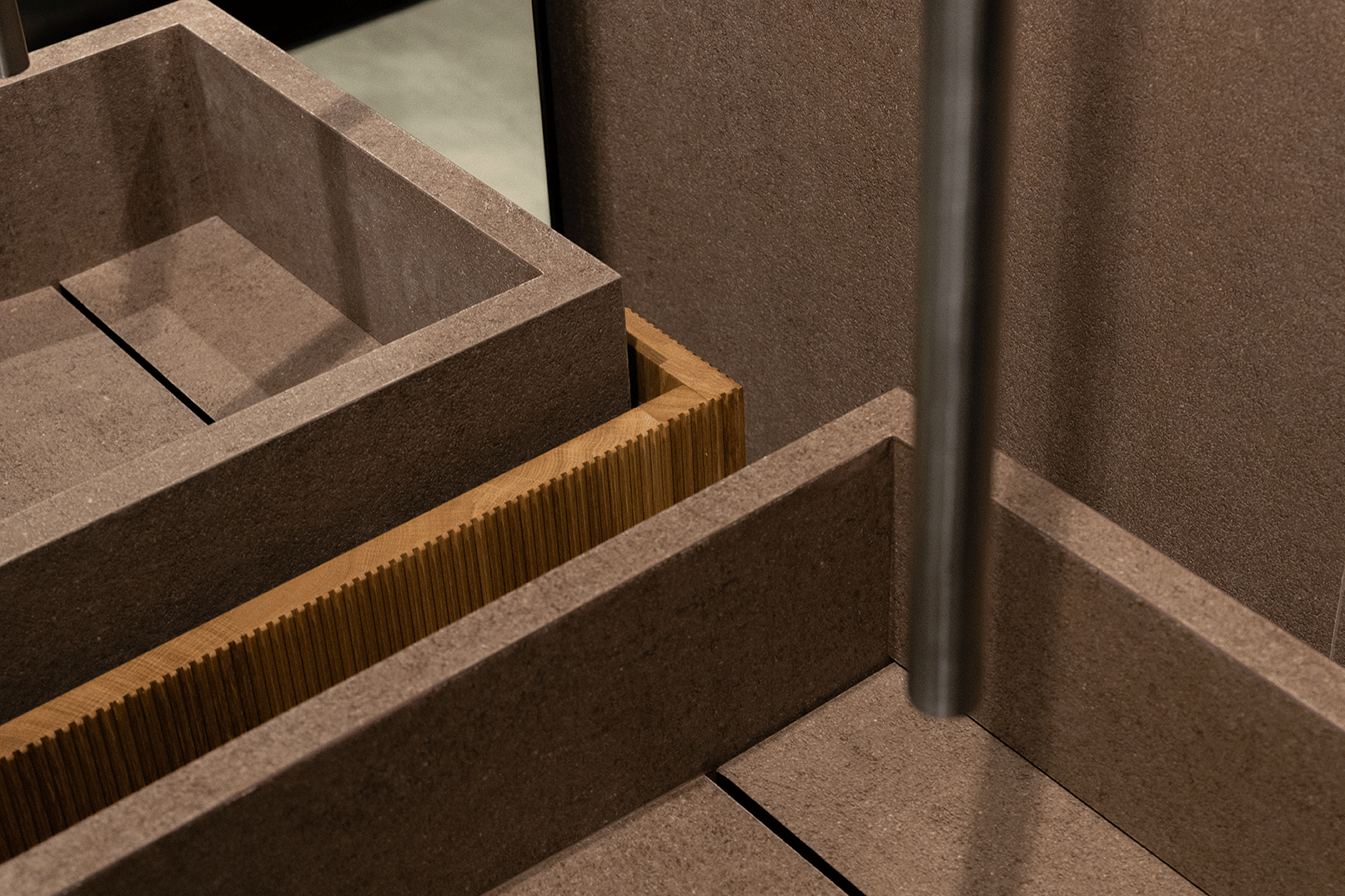 Signature Surfaces: Nuer by Kensaku Oshiro
After we pass through the side areas, we reach the Nuer collection by Kensaku Oshiro, in the central area. Part of the Signature Surfaces collections, Nuer consists of a repeating module with three angled faces, each of a different colour, designed to create appealing plays with different shades that change depending on the perspective, angle and distance from which you are looking at them.
As the tiles are produced in two dimensions, they allow large surfaces to blend together and compositions to form with dynamic, innovative colour combinations.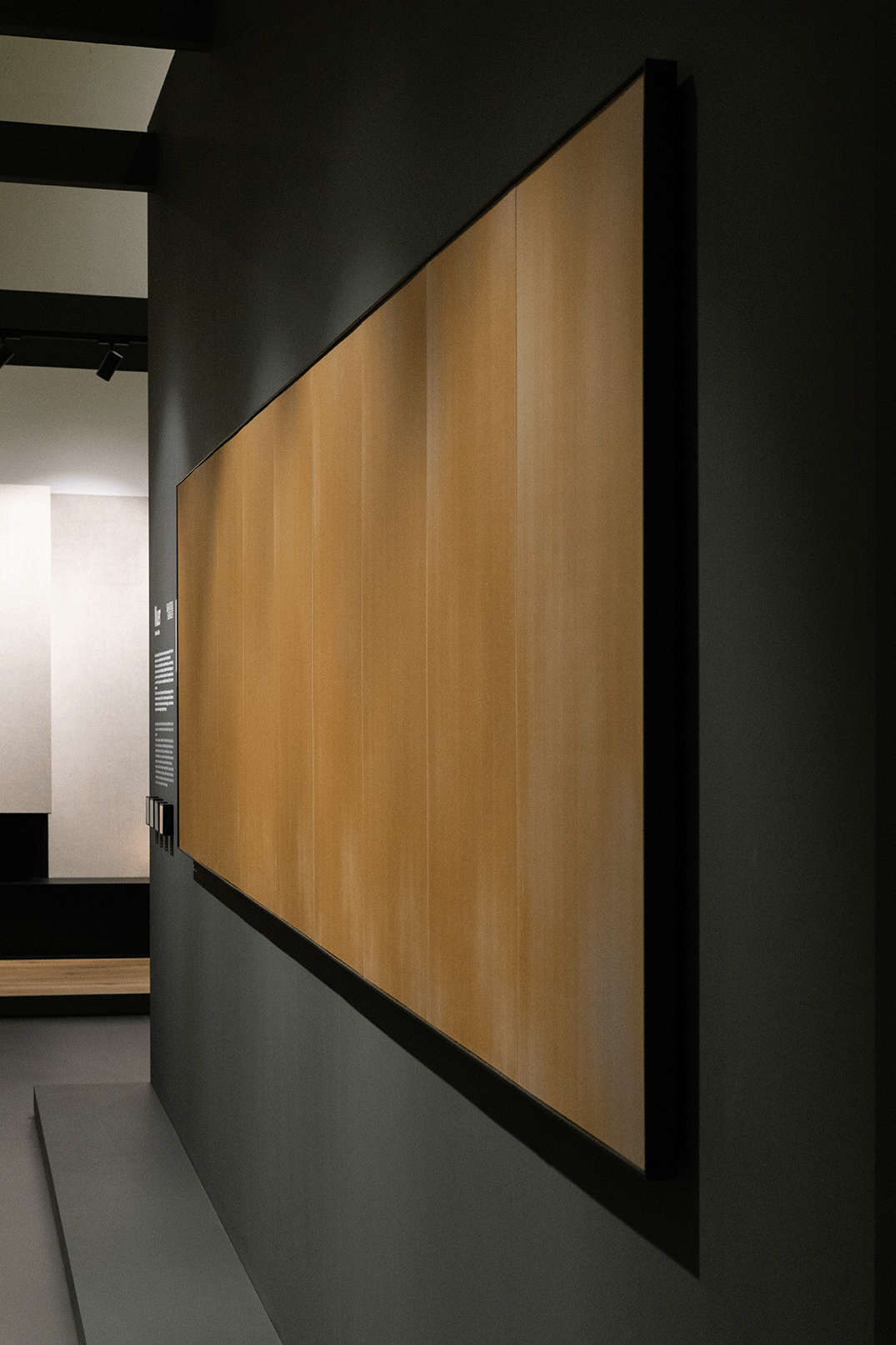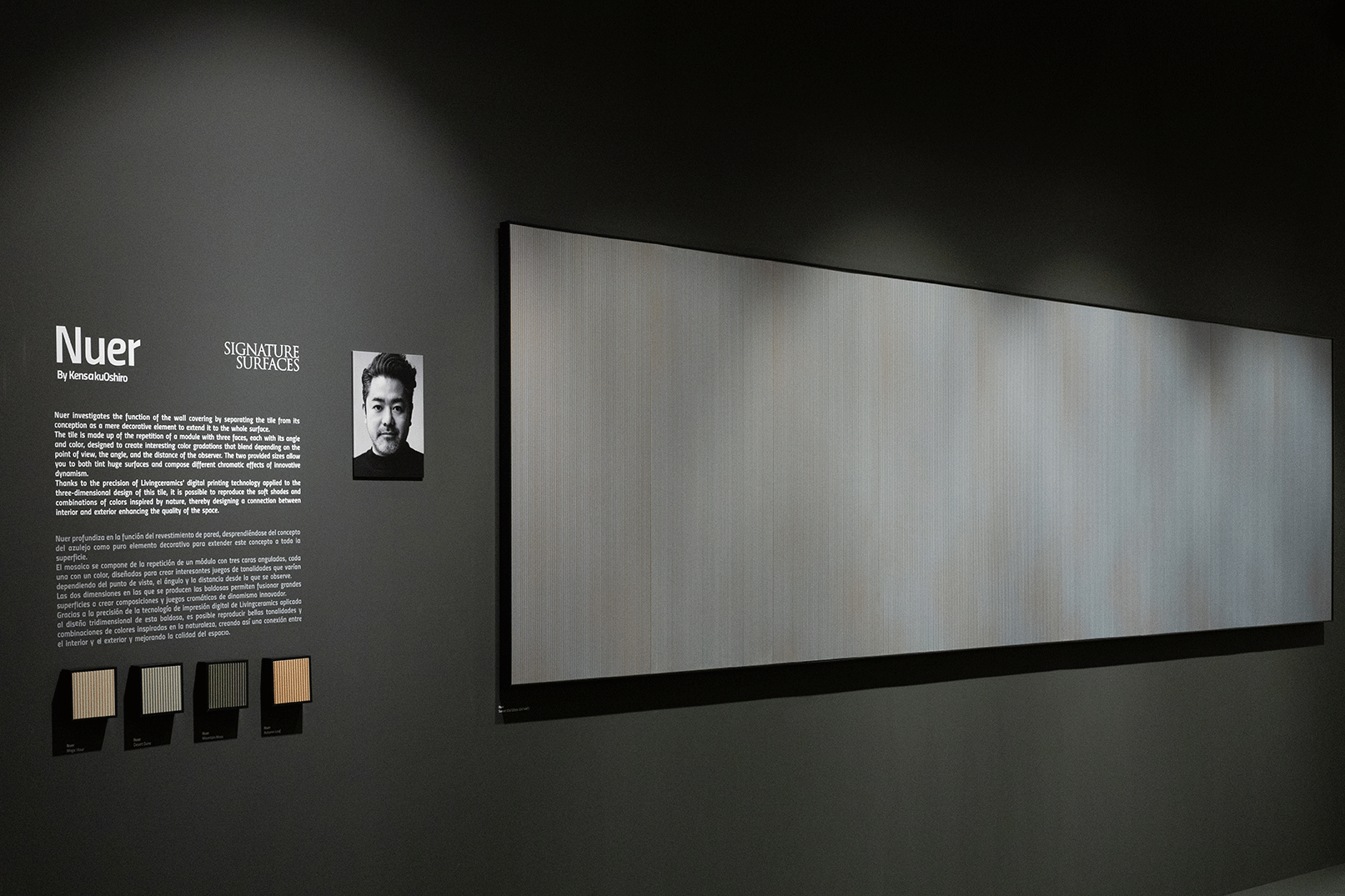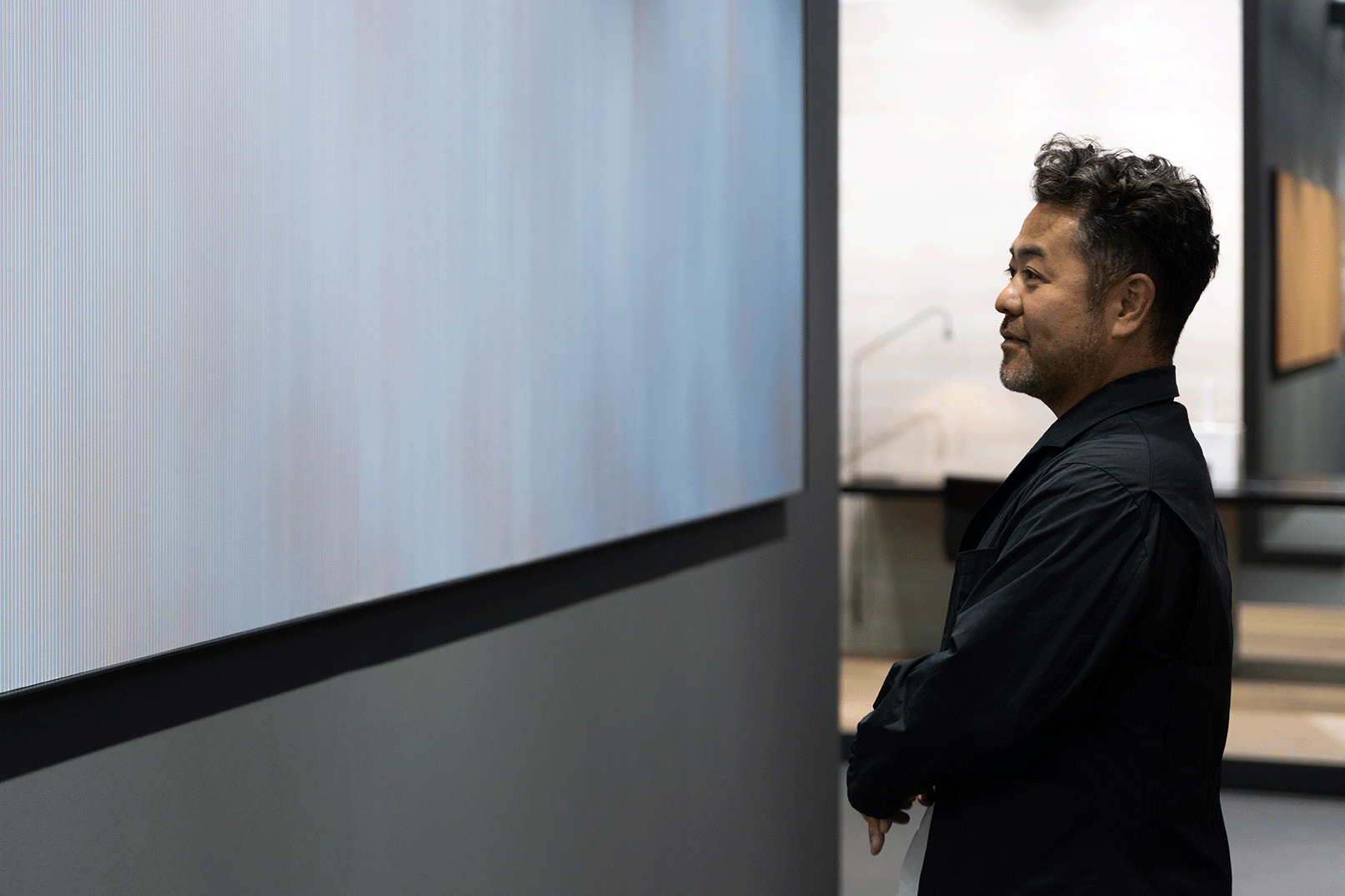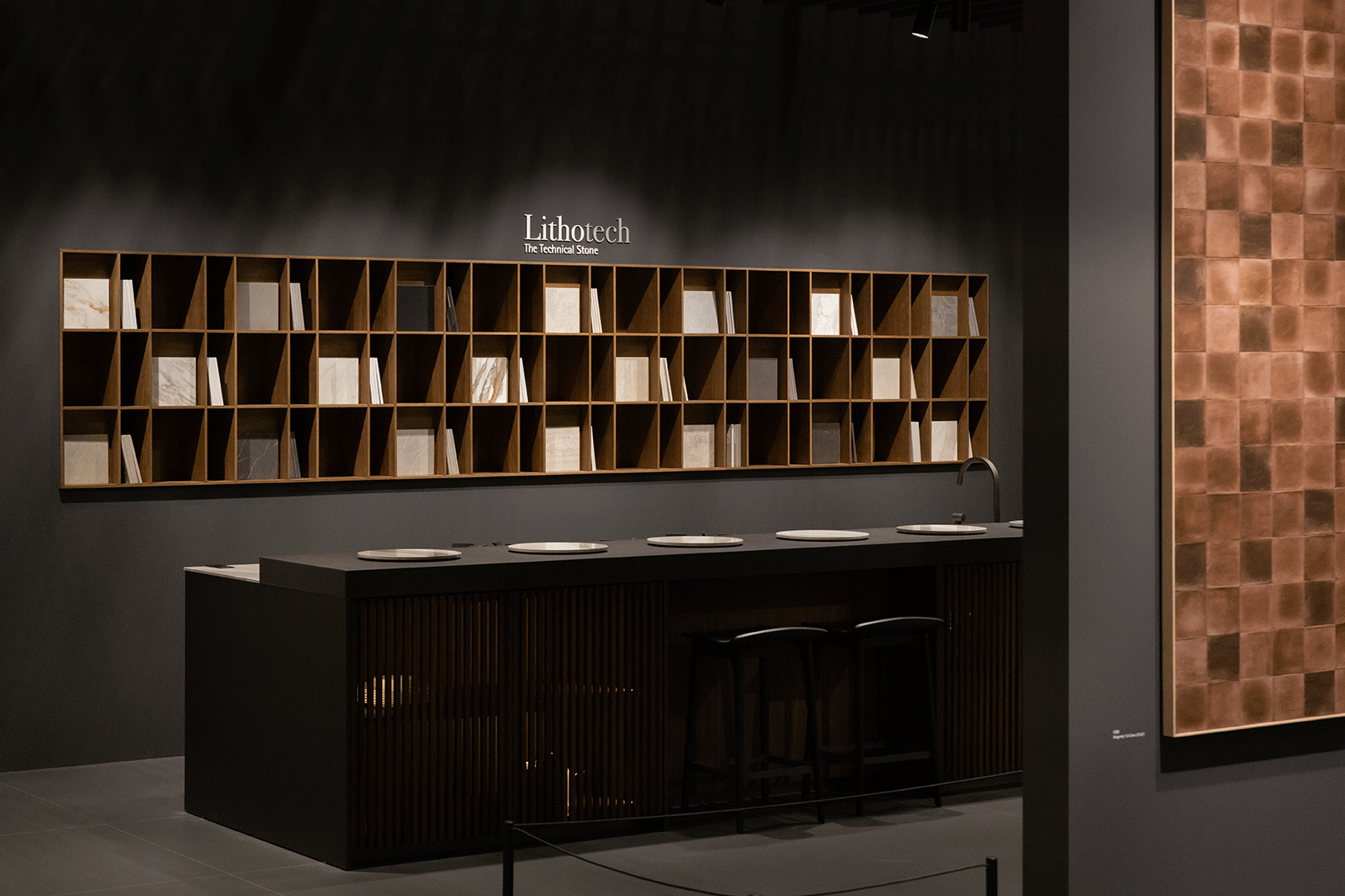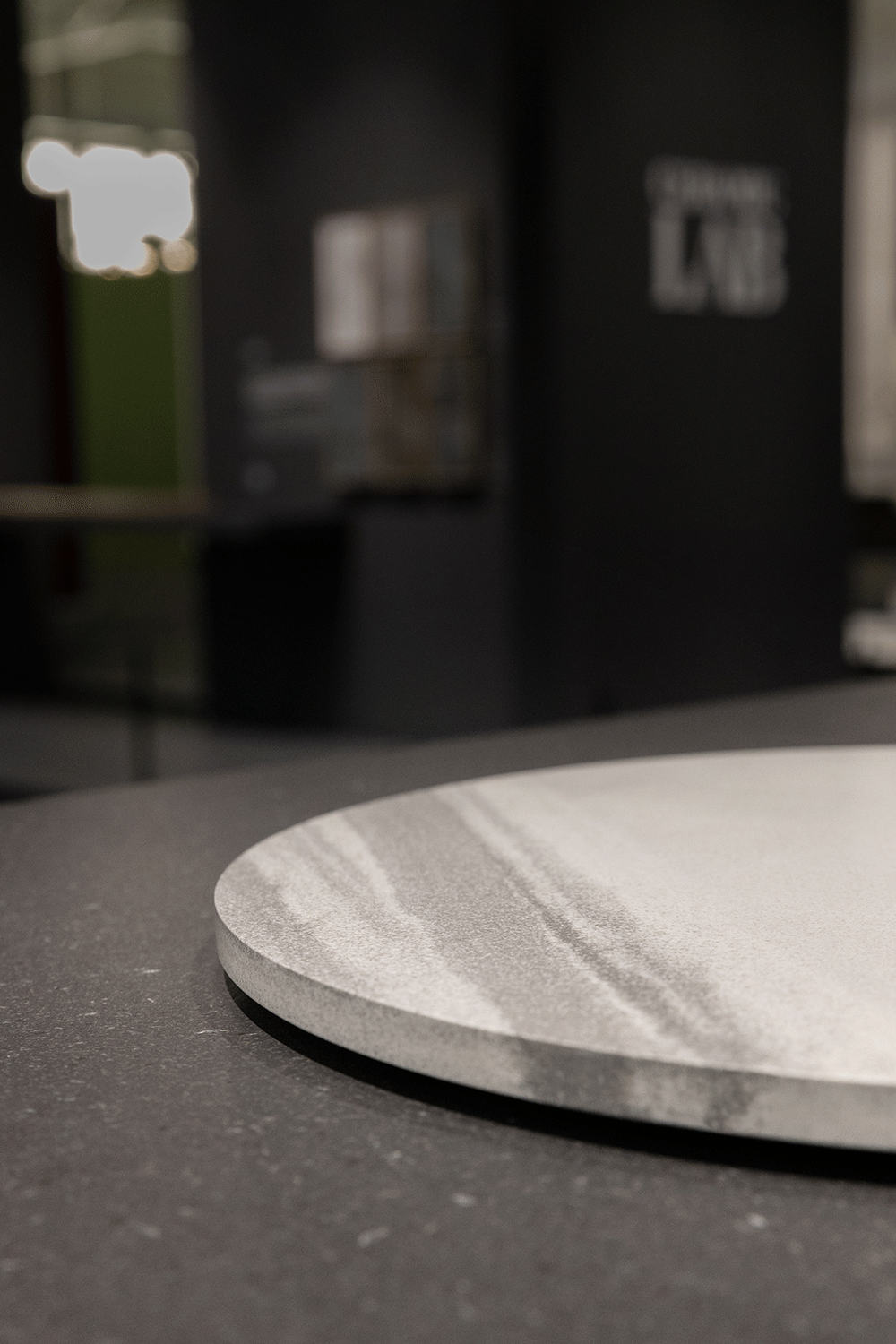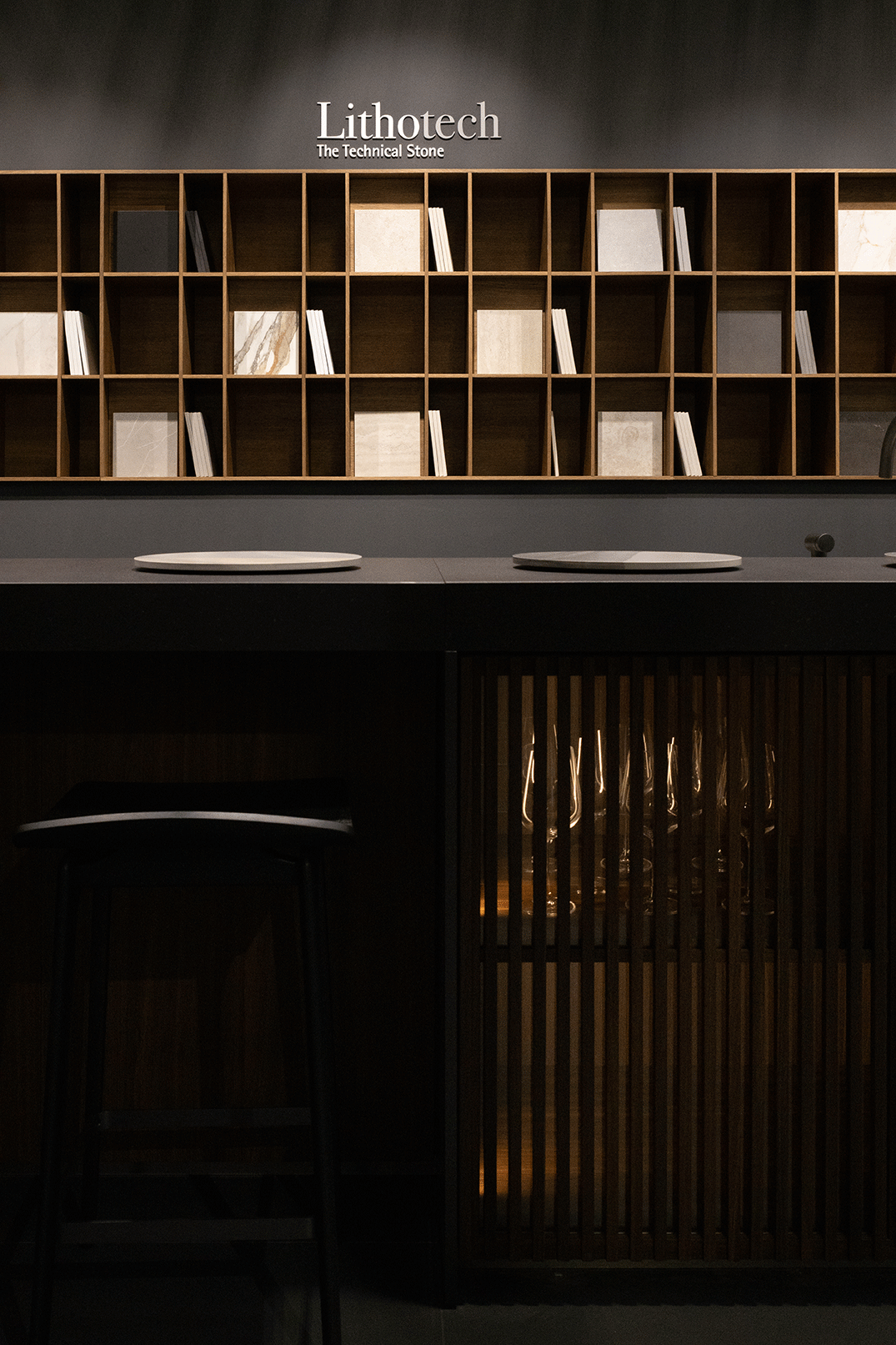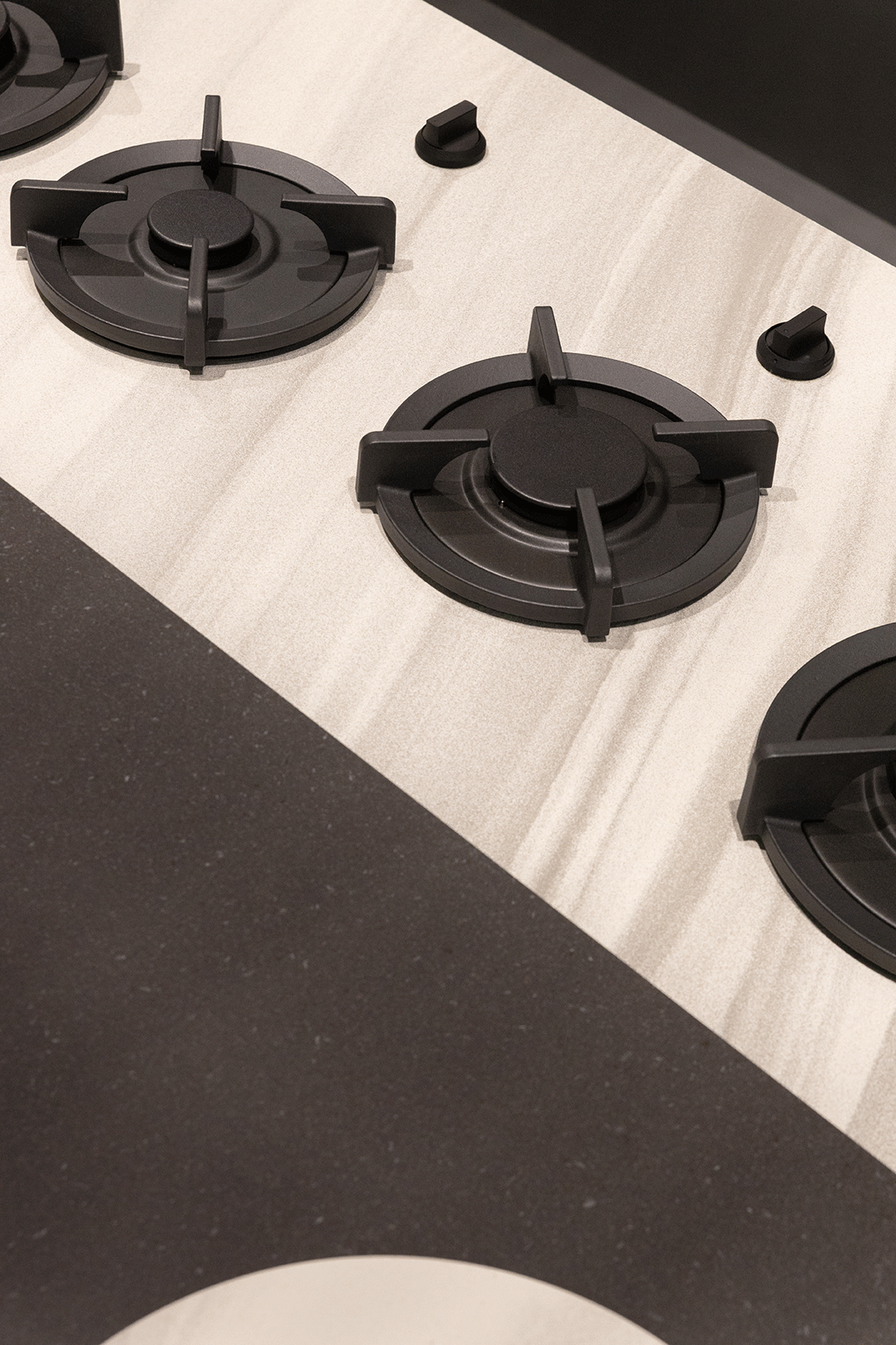 A creative step forward for Ceramic Lab
Visitors could enter the Ceramic Lab area through the side entrances and the main walkway. Displayed in small, semi-separate areas bounded by the sheets of water, the brand showed off its new collections: Limac, Erba, Voilà, Cru and Milky Way.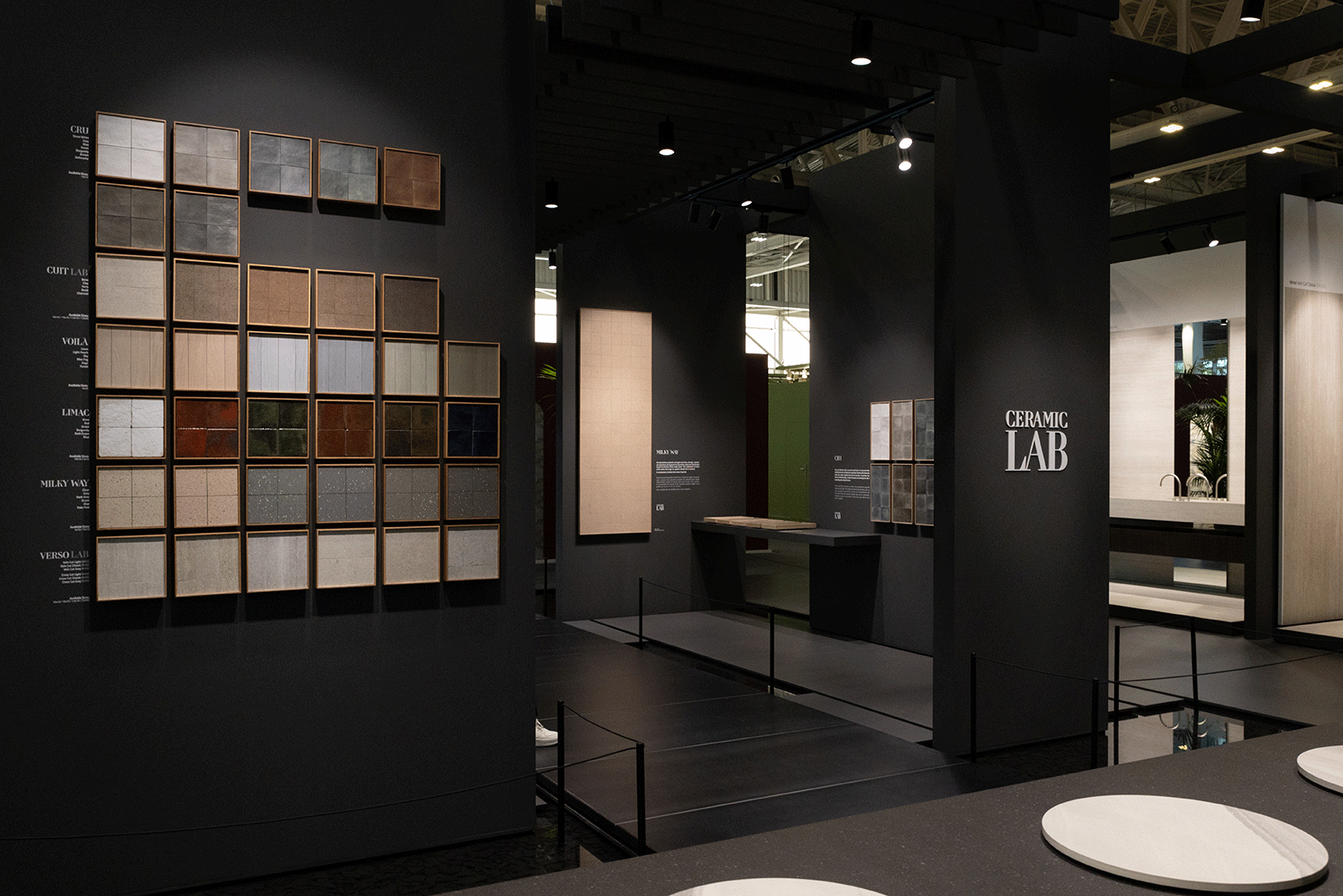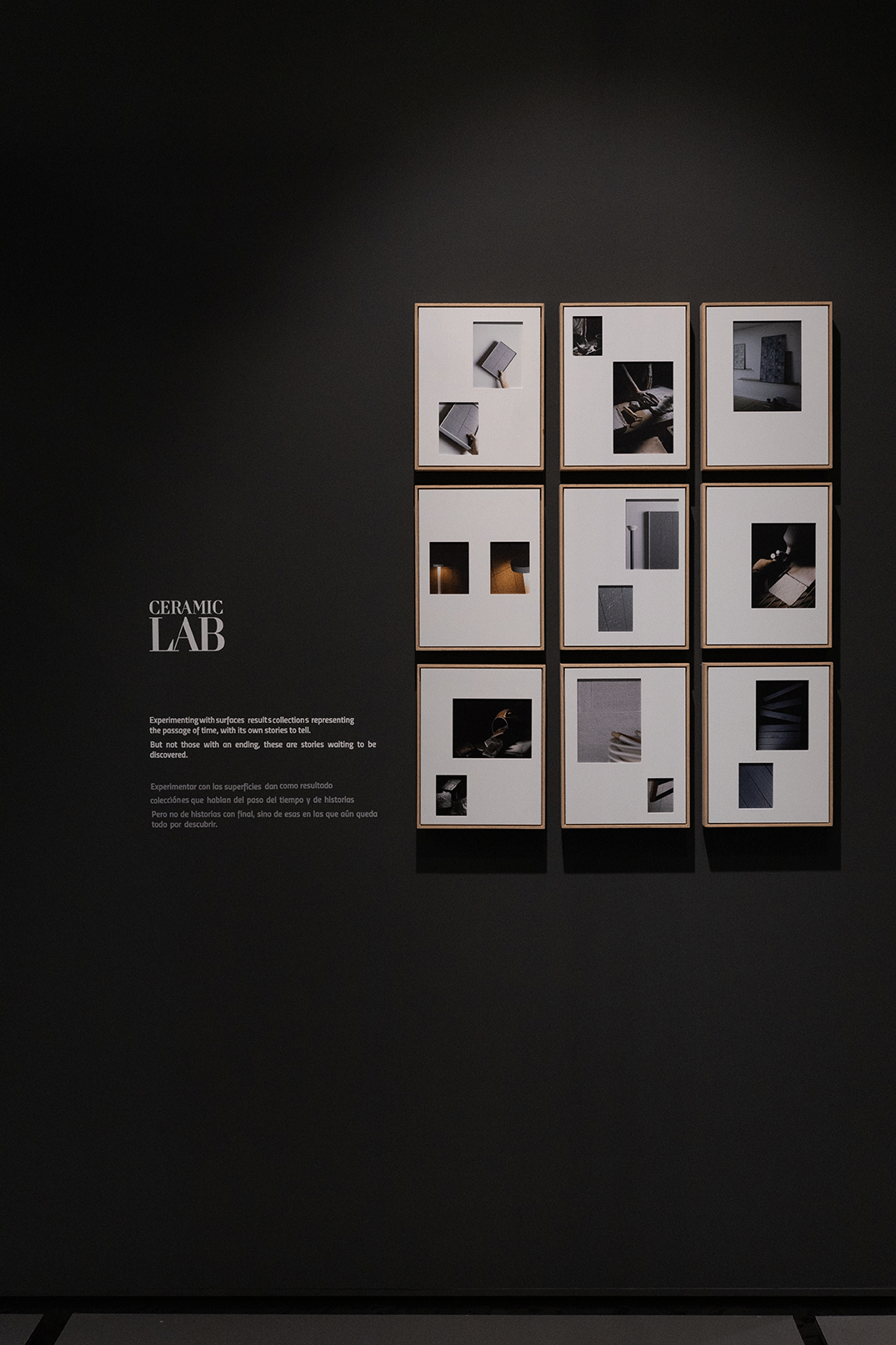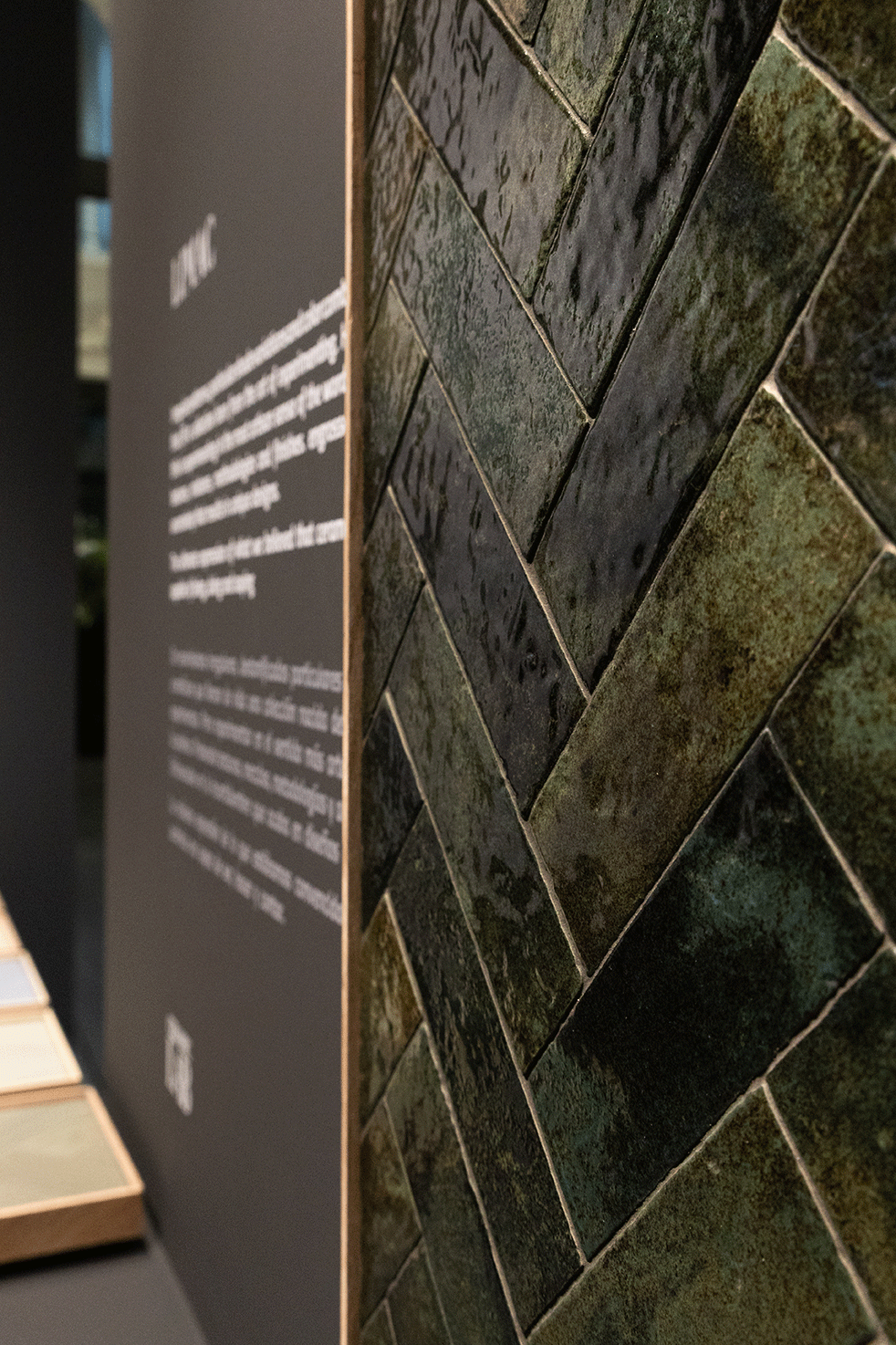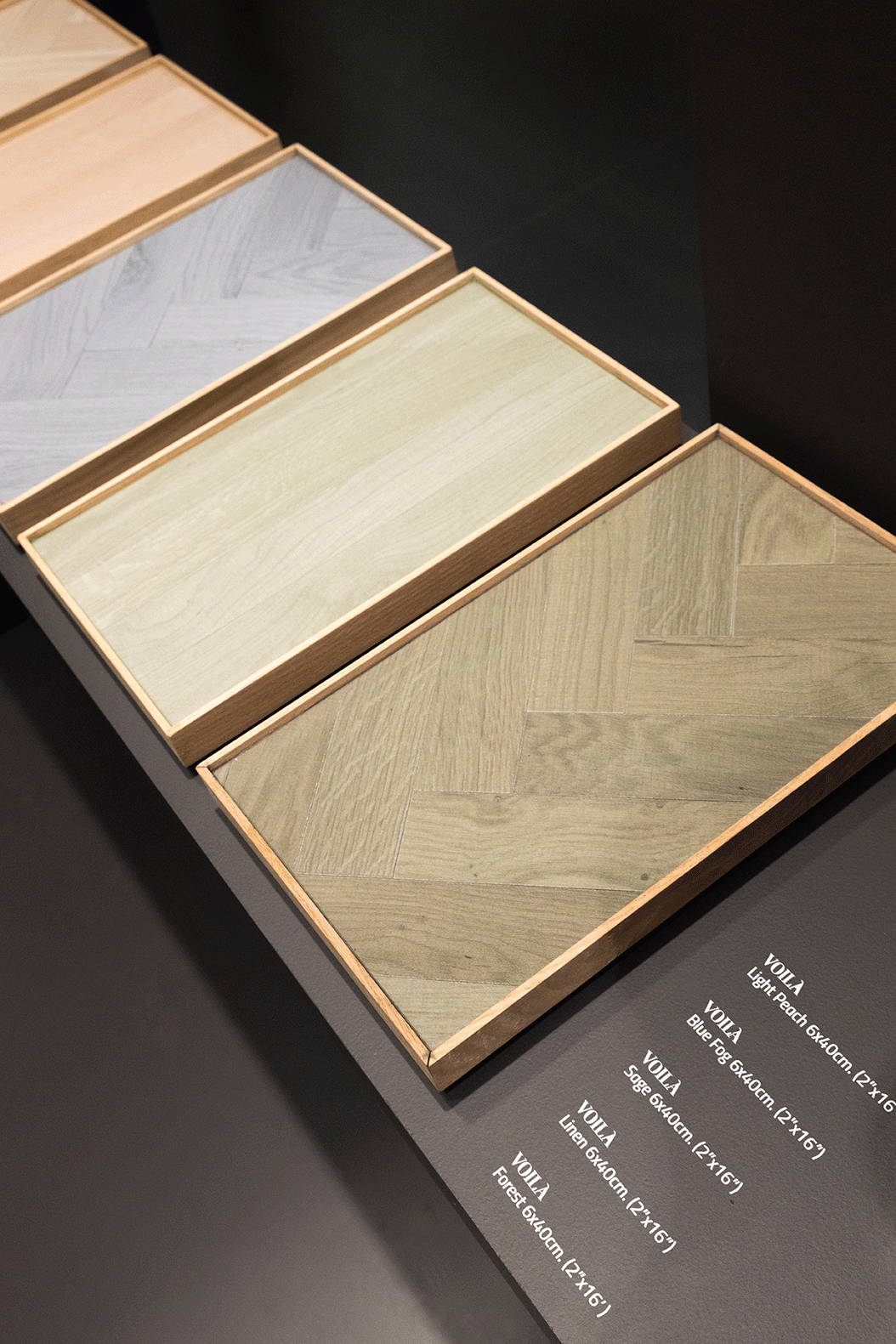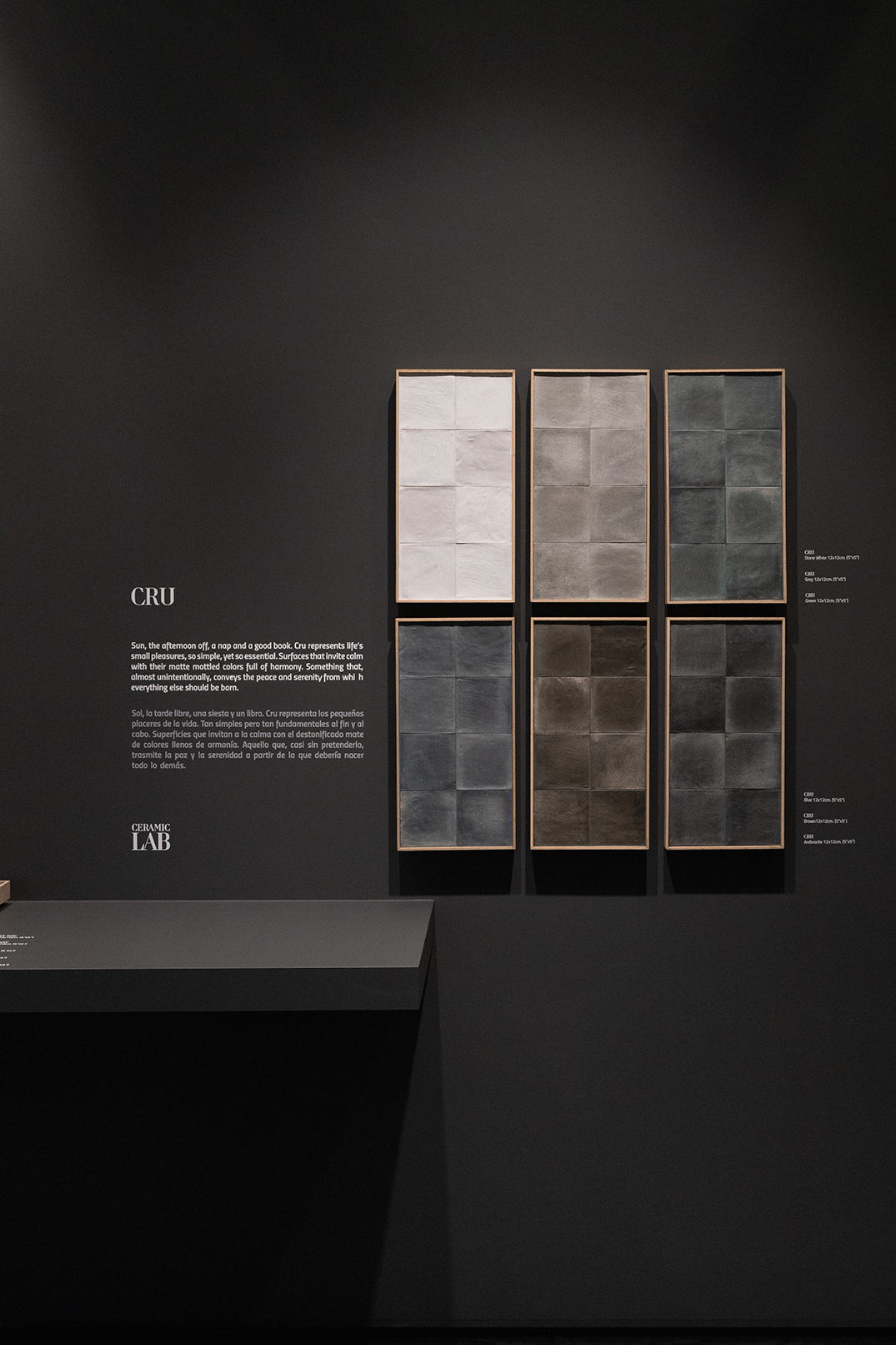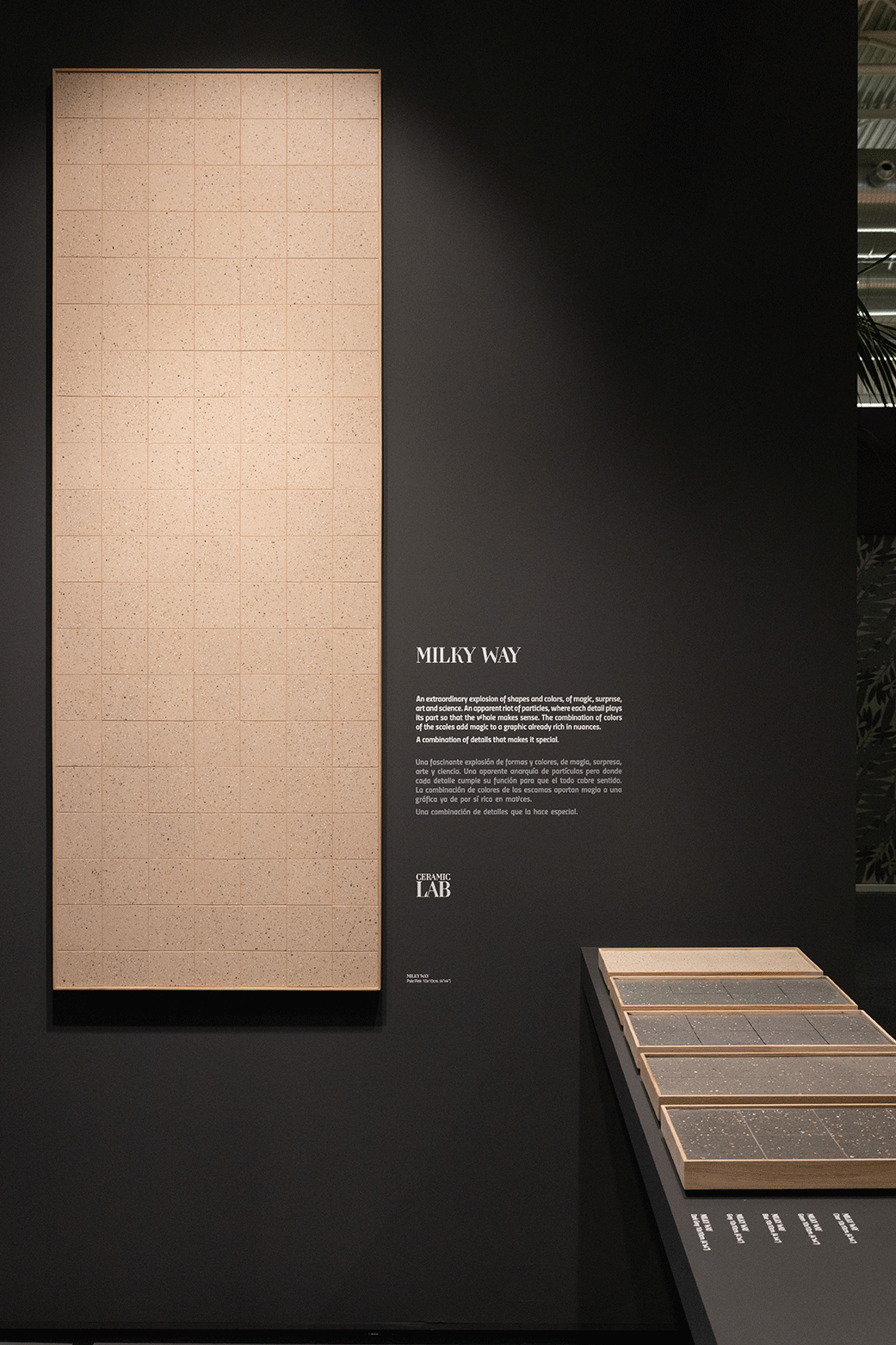 In this area there were two new collaborative collections serving as a link between Ceramic Lab and Livingceramics: Cuit Lab and Verso Lab, combining the contemporary designs of Livingceramics with the piece-by-piece hand-crafting of CeramicLab.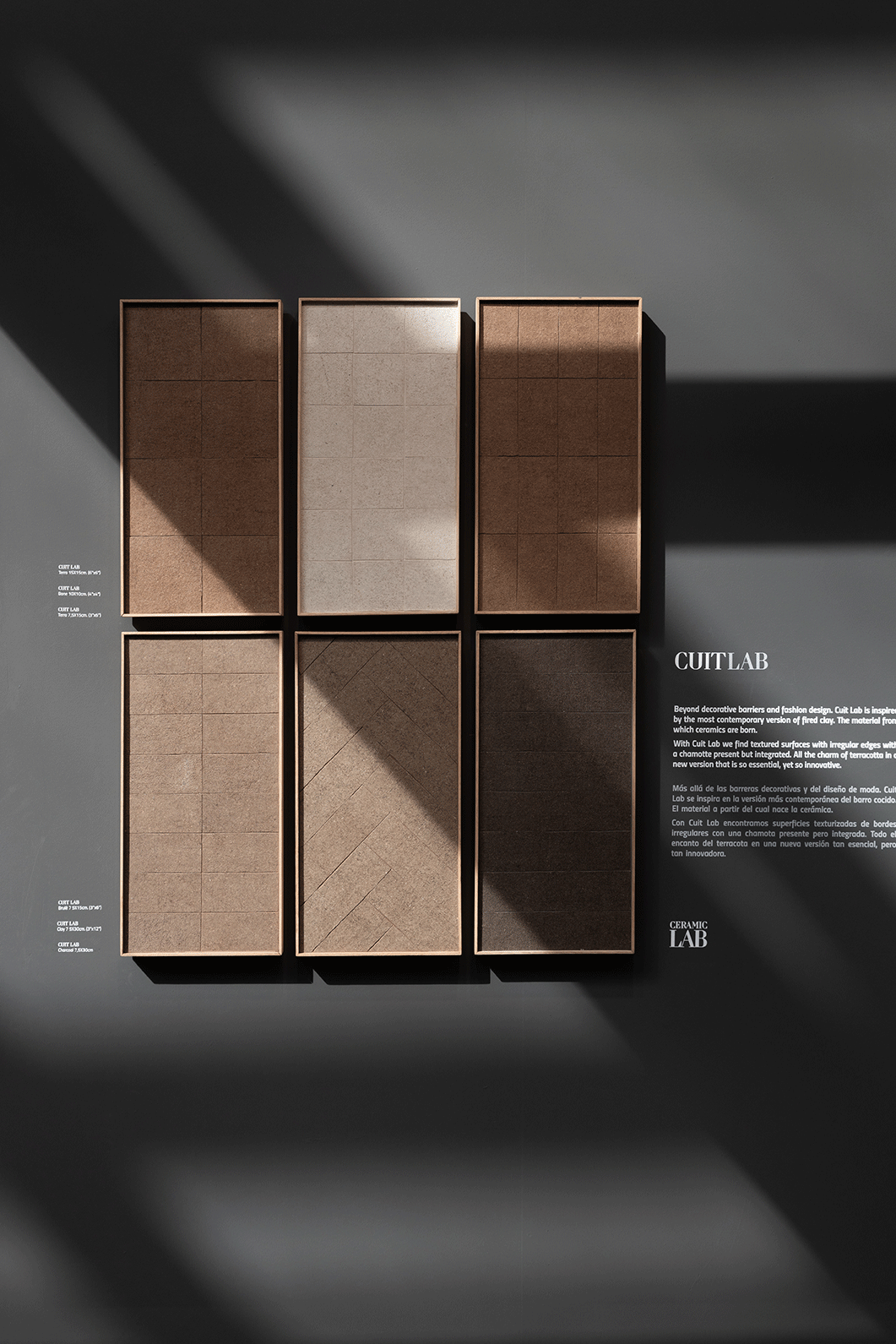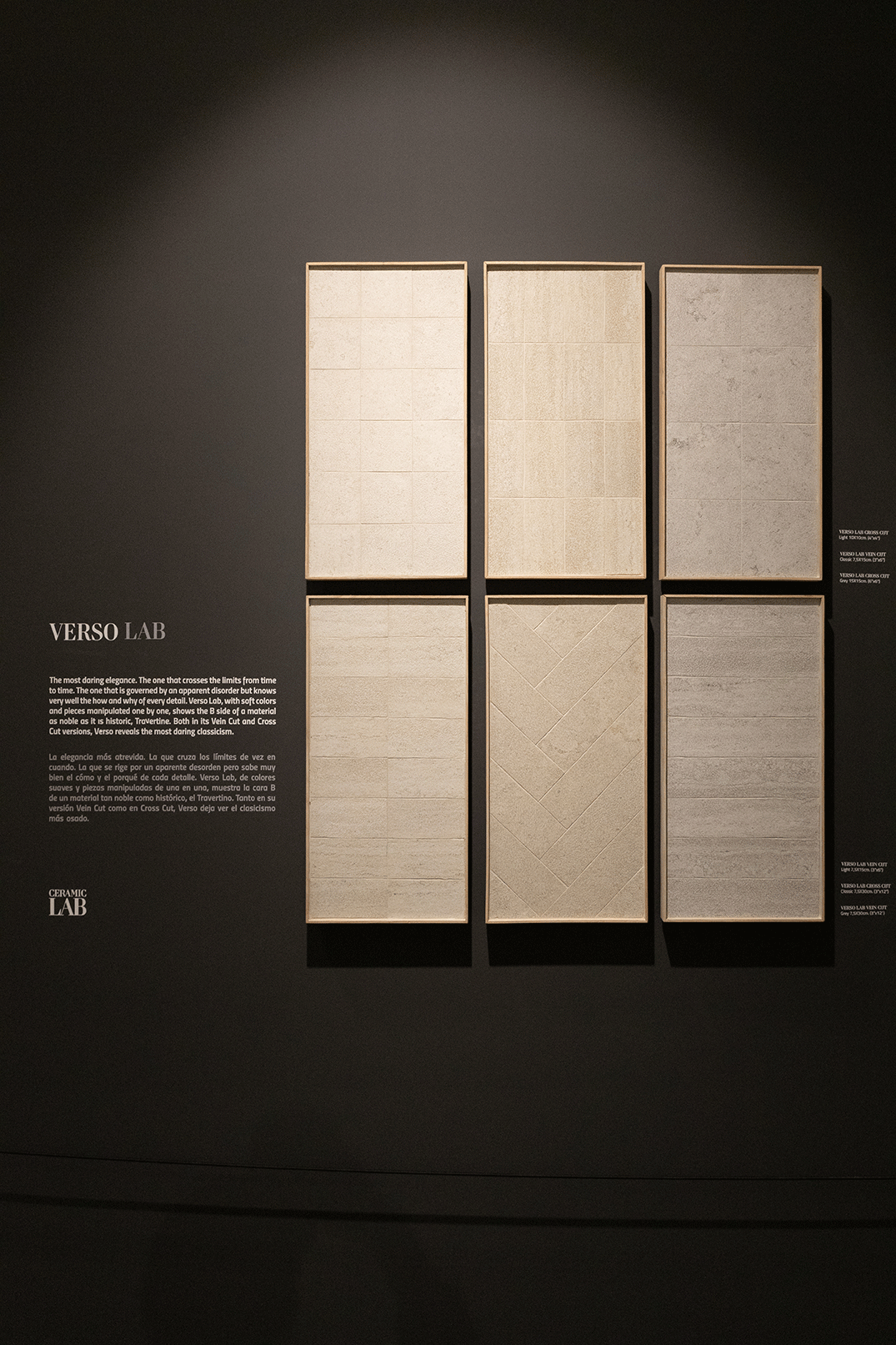 A stand exuding the very essence of Livingceramics, Lithotech and Ceramic Lab in a single space.