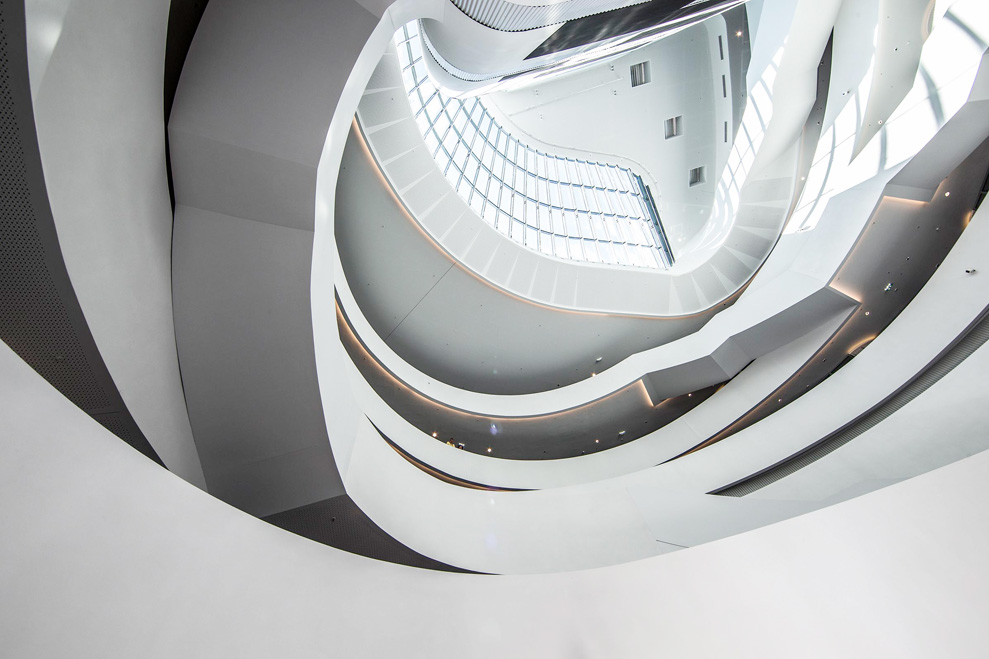 The new ÖAMTC headquarters on Baumgasse in Vienna's 3rd municipal district is an unmistakable, strongly expressive icon on Austria's busiest road (the A23) in the centre of Vienna. Here ÖAMTC offices previously distributed at five different locations have been brought together. As well as all the administration spaces the building is characterized by generously sized service areas for members of this automobile association and a technical services facility.
The ÖAMTC headquarters is the workplace for around 800 staff, and all the club services are combined in this new mobility building. On the roof there is a heliport that serves as the new location of the rescue service helicopter "Christophorus 9".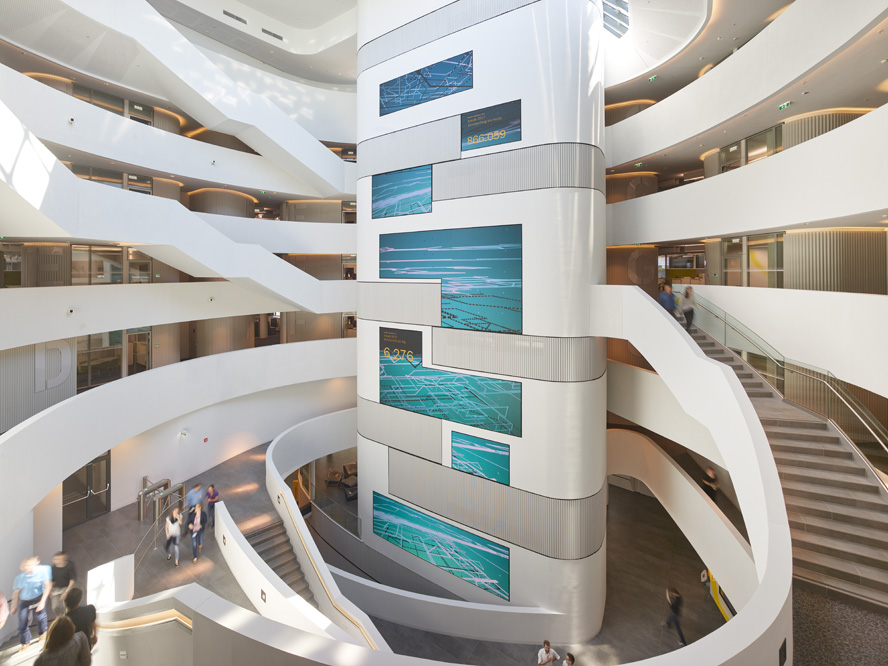 On a gross floor area of 29.447 square metres a building has been created that expresses the new self- image of this association and its understanding of mobility, while also allowing growth and changes in the future to be made without any difficulty.
"Our goal was to develop a building that consistently takes account of the impressive range of functions met by the ÖAMTC – from member services to the helicopter support point – and that illustrates the ÖAMTC company philosophy of transparency and openness."
This was the aim from the very start, an aim that could be achieved
only by taking an uncompromising approach throughout all the design and construction phases.
This is a multi-functional building with offices, testing hall, seminar rooms, staff restaurant, sales space, film studio, call centre and heliport. Different functions are depicted in this complex building. Its special quality lies in the unusual organization of these areas along a vertical axis. The axis itself is experienced in the form of a generously sized, multi-storey atrium, in which the interaction of the areas referred to is spatially legible.
Product used: Gubi anthracite ceramic microcement 60/180 cm