Housing between medians
Spain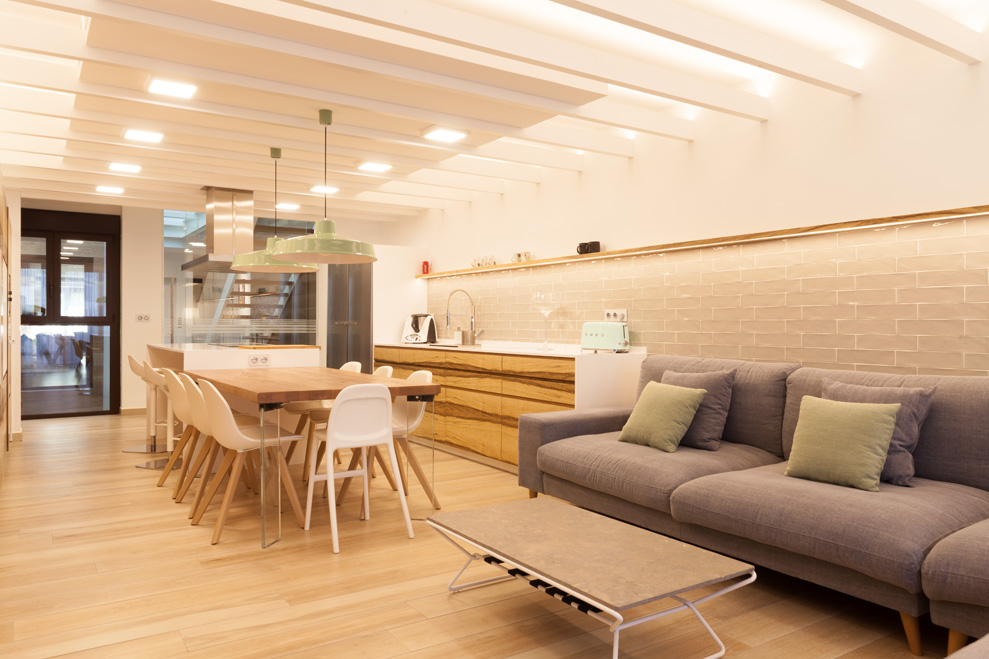 Reform of an existing house of great depth and with a surface of 205,90 sqm. The challenge of the project is to achieve amplitude and that light plays a leading role in the space of the dwelling and for it they apply the ceramics in all the facades of the housing, considering the ceramics as an element that delimits the interior-exterior relationship.
By using the same ceramic piece it is possible to perceive in the whole route of the house the visual idea of relating and confusing the interior-exterior space.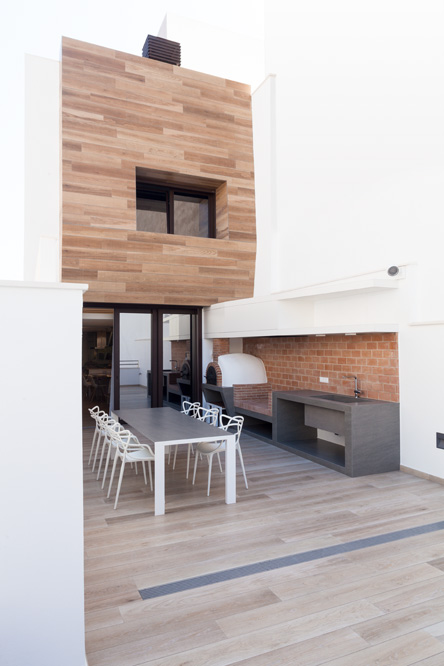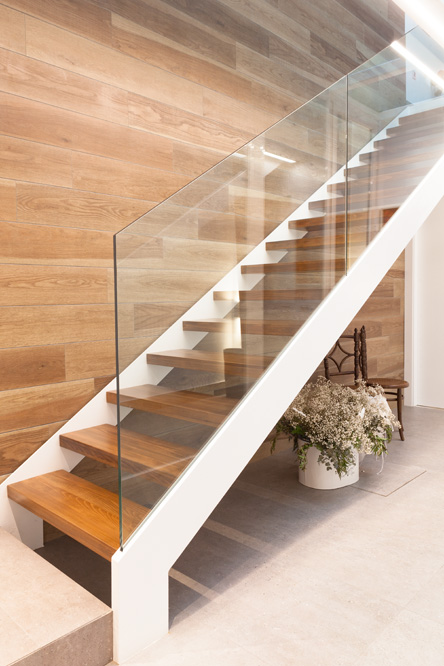 The materials used were: Lightwood Cognac on facades combined with Bera White. For the interior wall cladding, the architect Pablo Font has used the same material as the one outside, i.e. Lightwood Cognac to give a sense of continuity interior/exterior.
With regard to the interior flooring, Lightwood Canela has been used (general flooring), Ground Anthracite (Access ground floor) and Ground Grey (Ground floor).