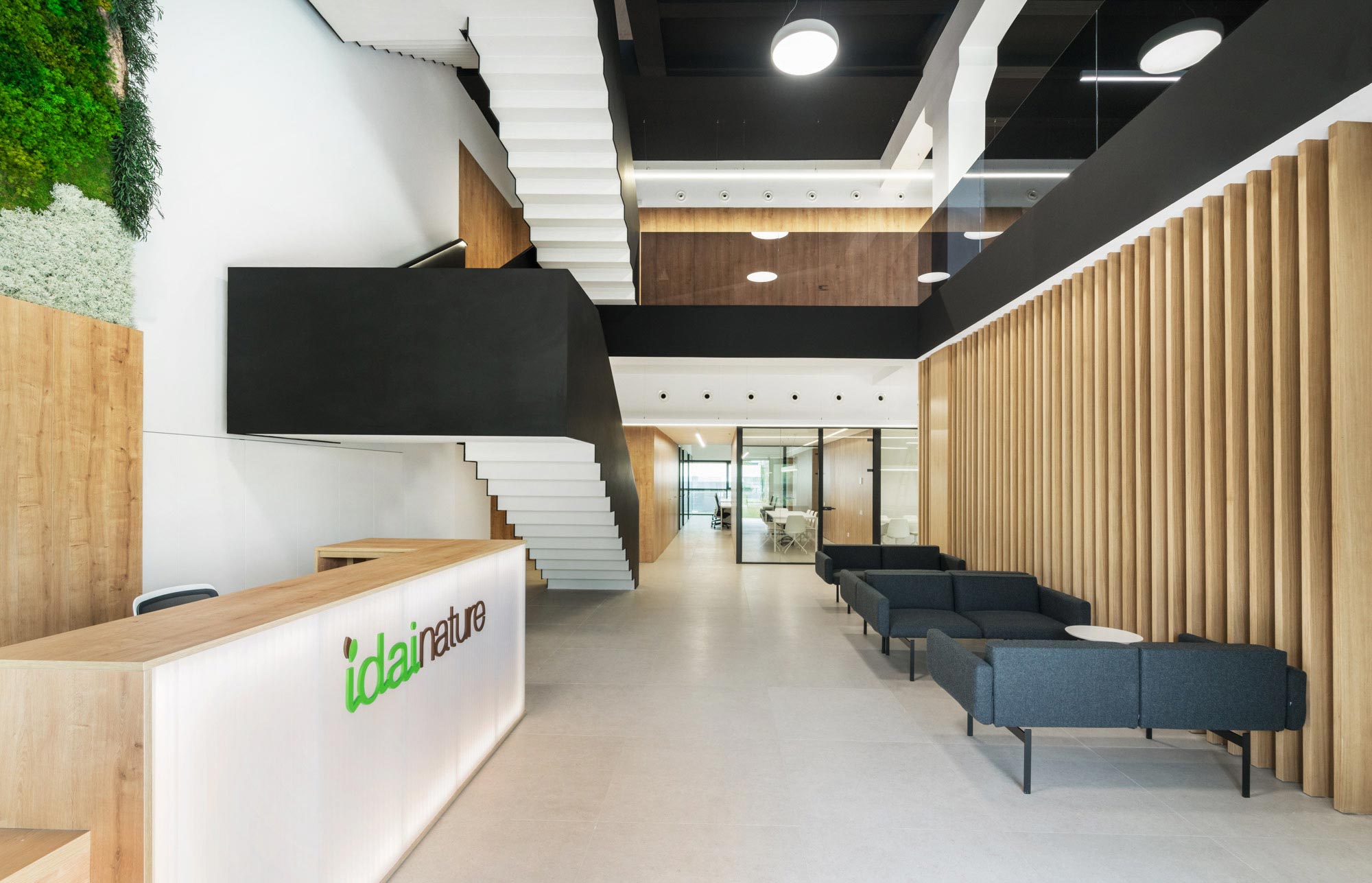 The Idai Nature office building is located in the province of Valencia. The building pertains to the head offices of this global company specialising in natural and organic composts and fertilisers.
While striving for full consistency within its philosophy of respecting nature, Idai Nature has devised the main building as a certified Passive House construction. In this regard, it is a low-consumption building capable of covering almost all energy needs using renewable energy.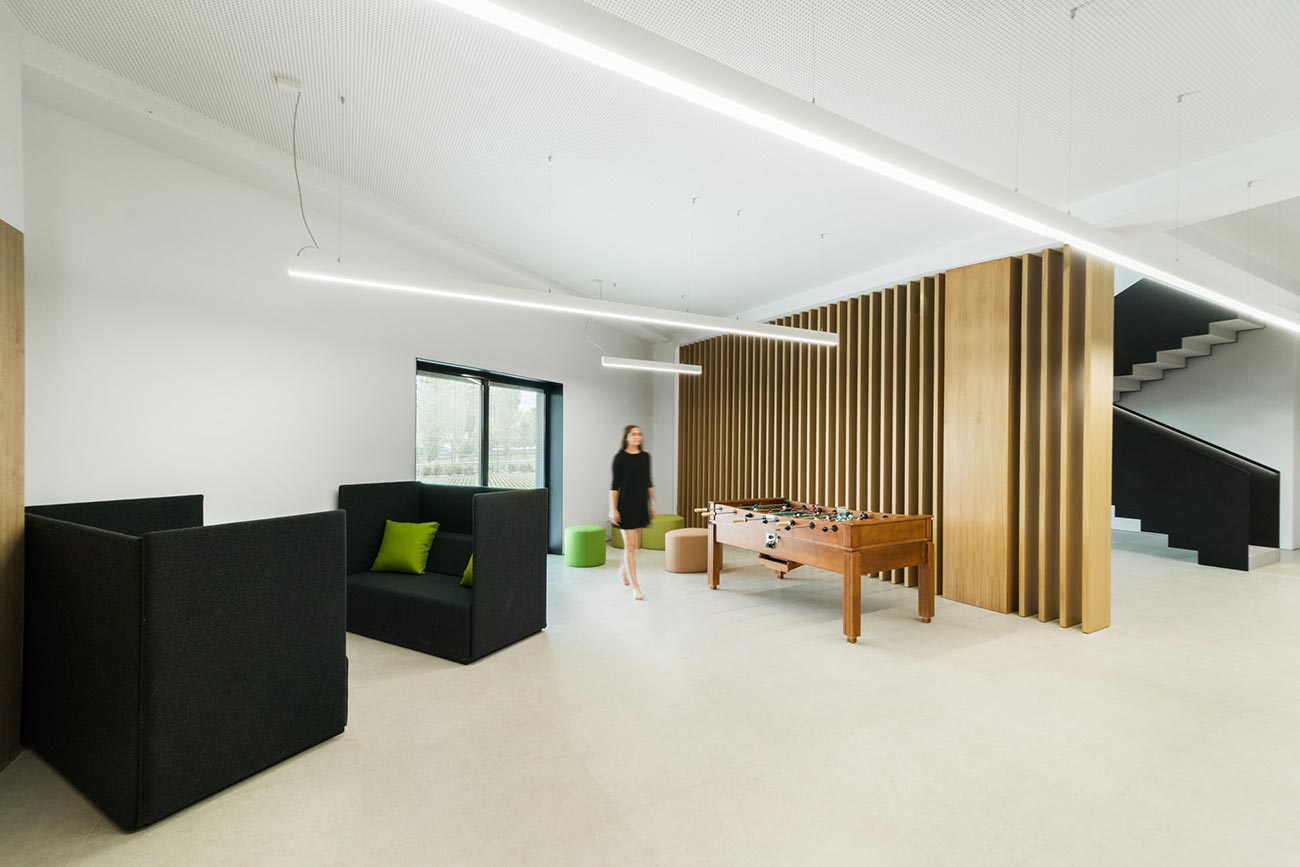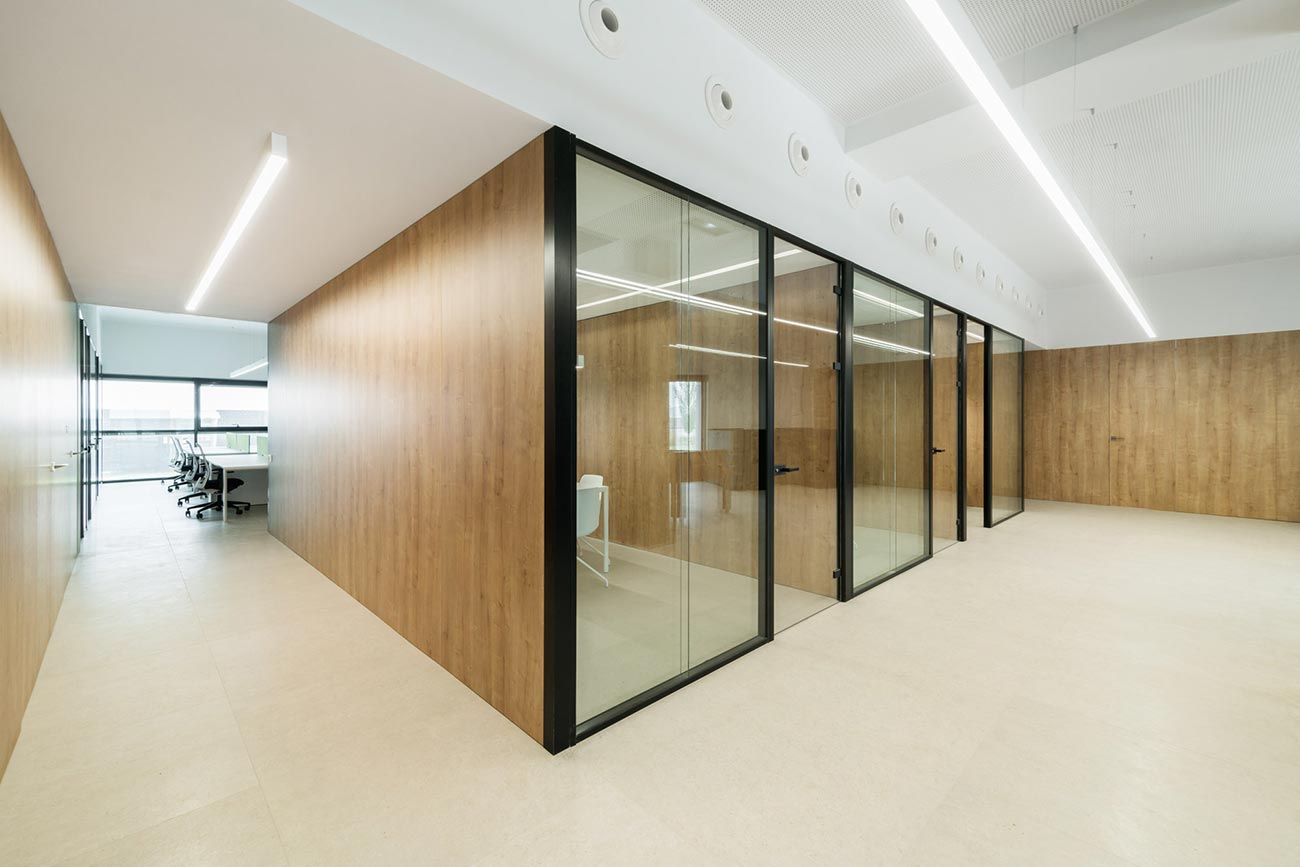 Part of its energy efficiency stems from the ceramic paving used throughout the building: Bera&Beren floor tiles in Beren Light Grey in 90x90cm. Thanks to the building's smart layout and the distribution of its large windows, the ceramic piece's thermal inertia stores heat when reached by the sun. This effect helps the project to save energy.
According to the project's architect, Rubén Muedra, "The indoor-outdoor relationship is key to understanding this project. This is evident through the inclusion of green areas indoors, such as the hall's vertical garden or the linear planters that accompany all horizontal glass openings."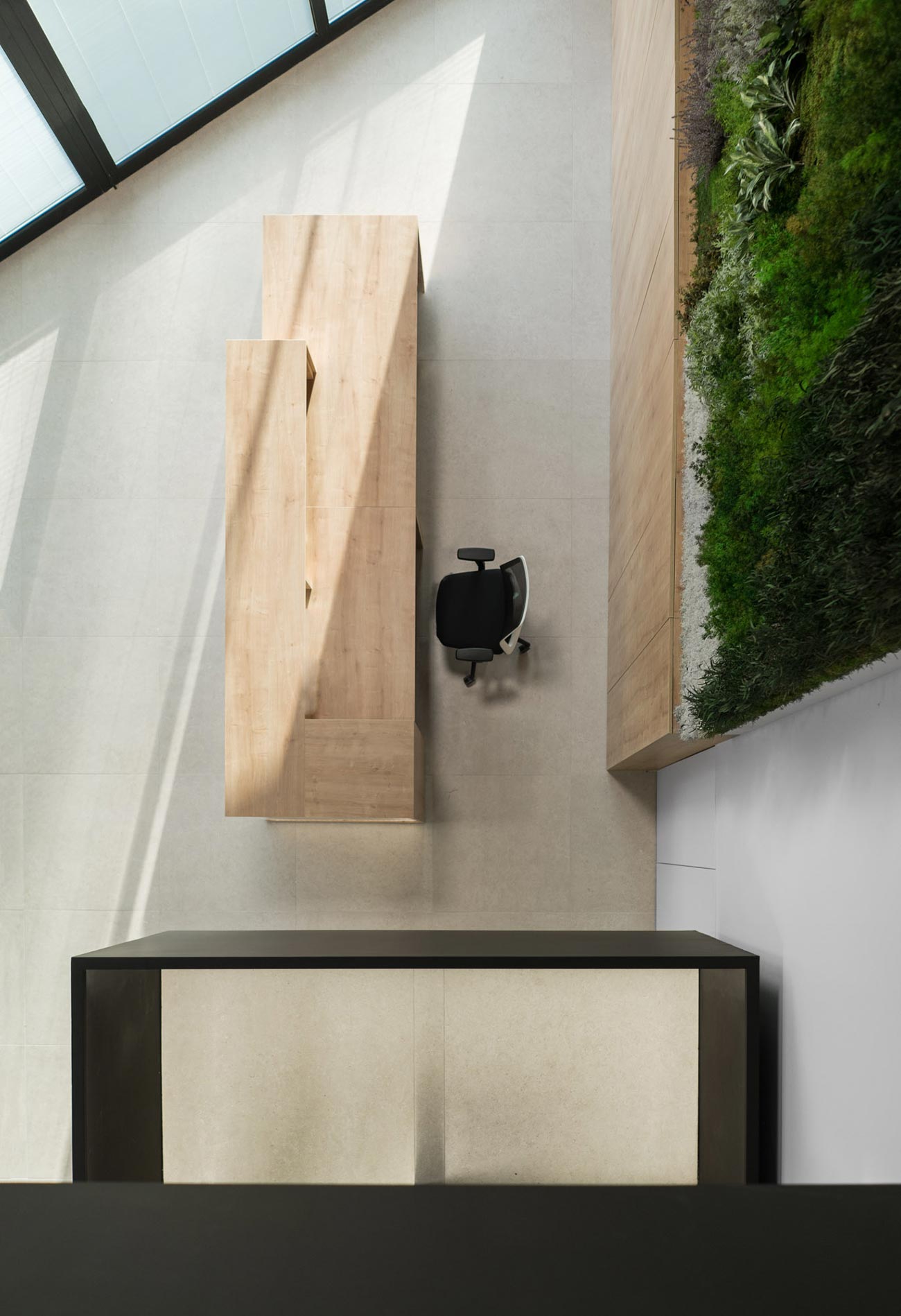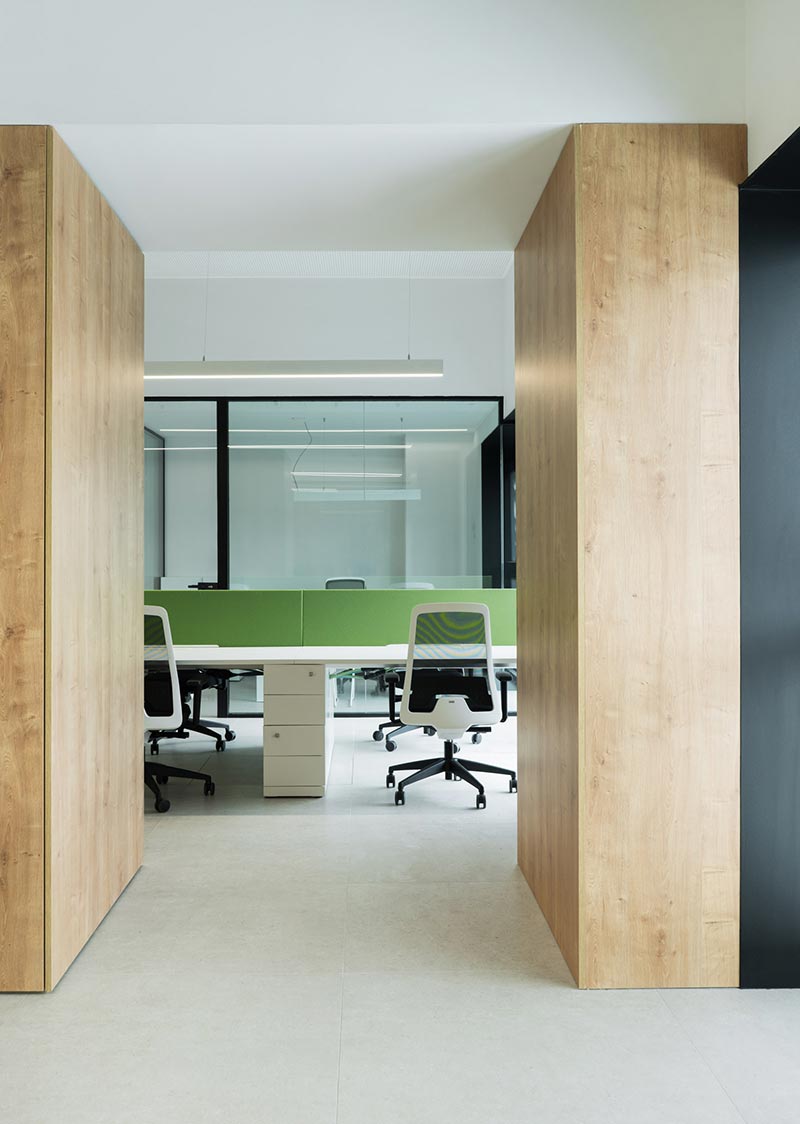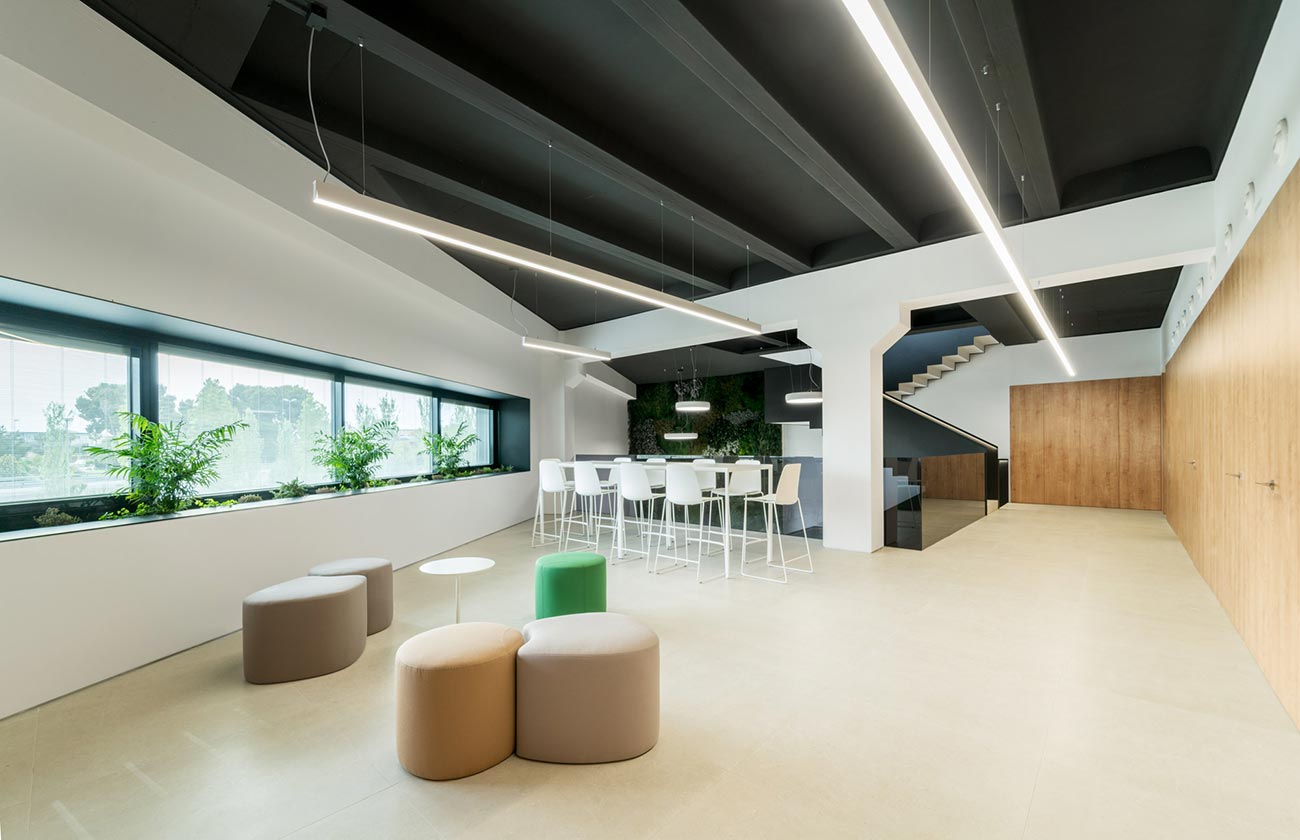 In this vein, the stone-inspired finish from the Bera&Beren collection plays a crucial role in the project's final result. The colour harmonisation between the ceramic paving's natural tones and the vertical gardens and large windows that allow you to view the outdoor green areas create an ensemble that bestows the Passive House offices with a sense of Idai Nature's philosophy.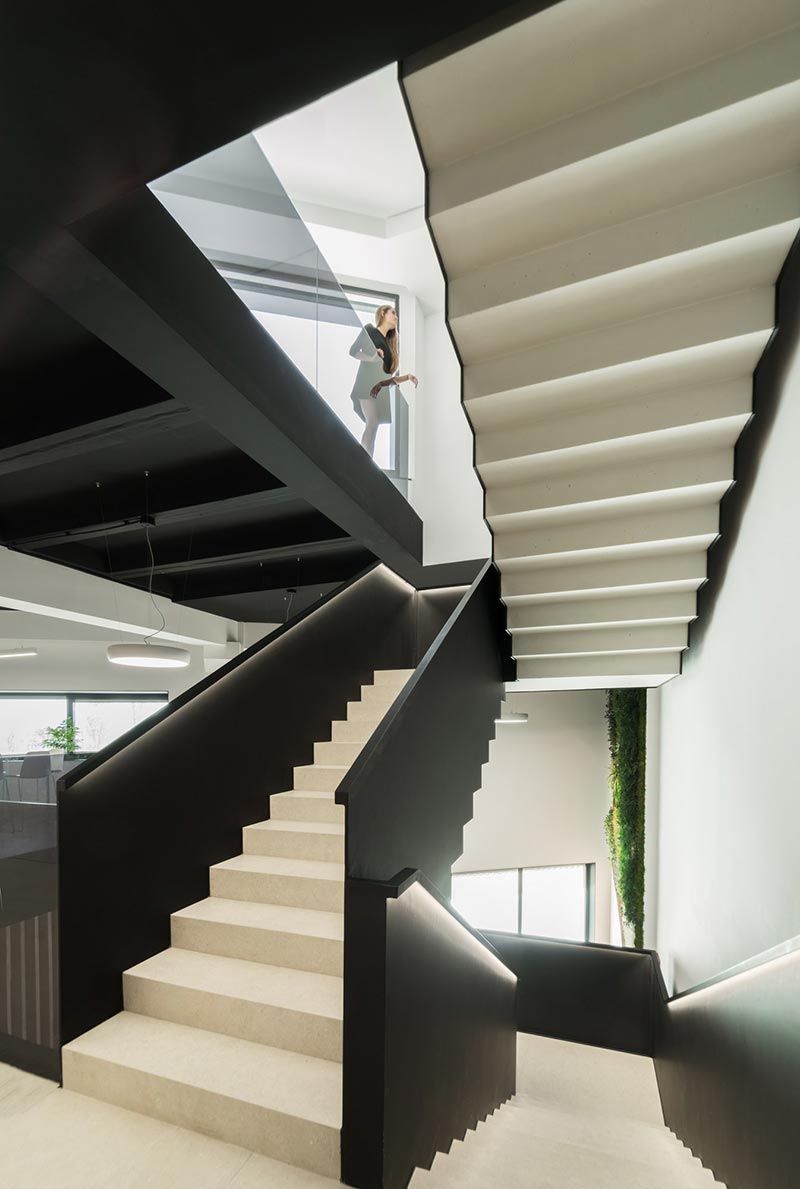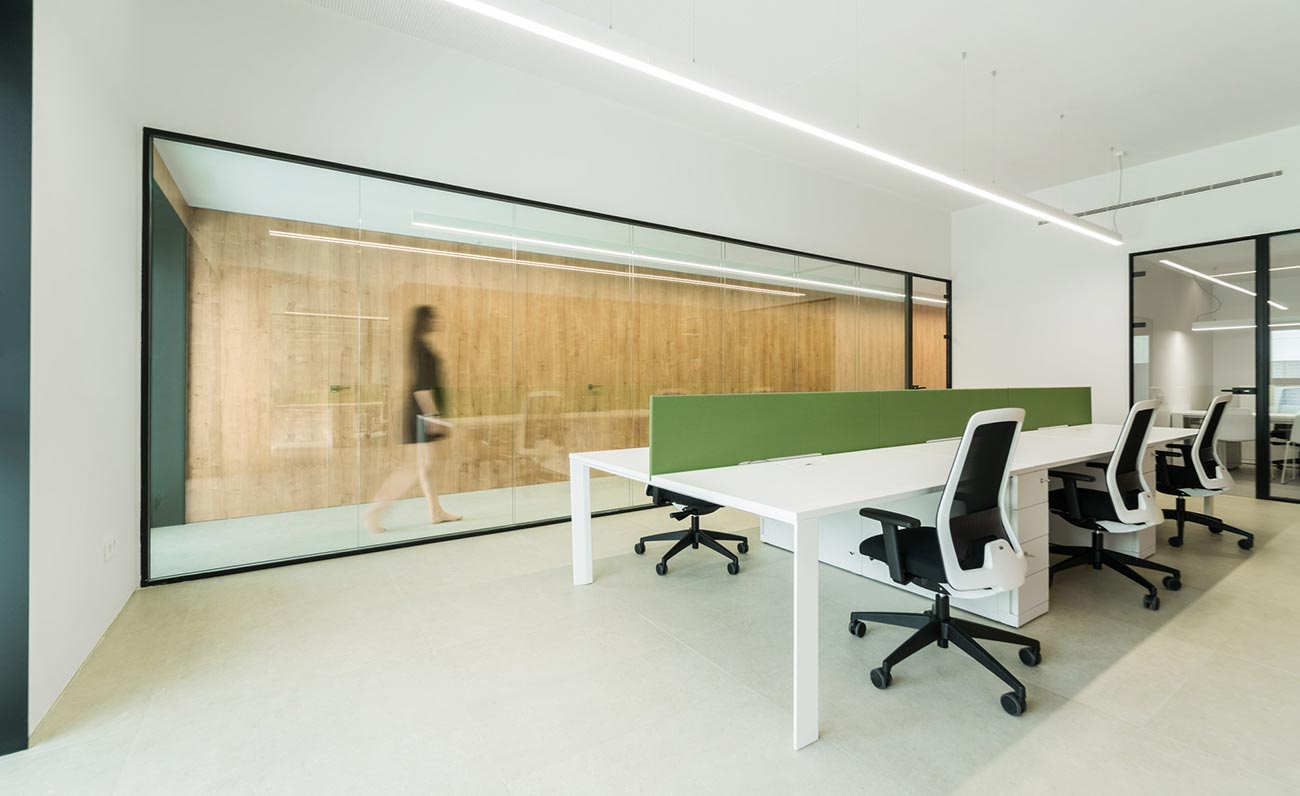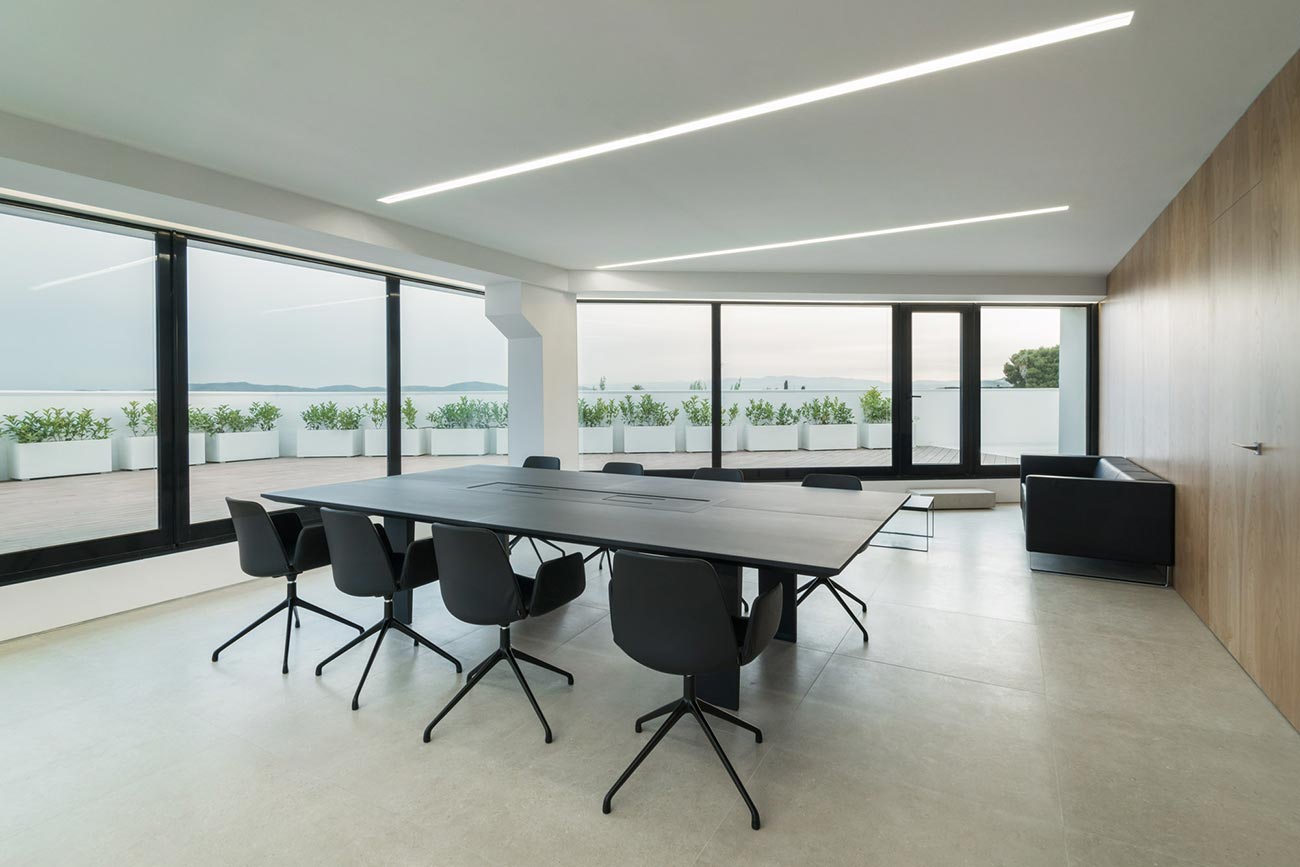 Imágenes de Adrián Mora Maroto