The Cava collection by LucidiPevere received the Iconic Award in the Product Winner category on Tuesday, October 3 in recognition of the company's efforts to offer innovative new products that meet the demand of contemporary architecture.
Organized by the German Design Council, Iconic Awards is the first international competition focused on architecture and design, as well as the interaction of these two disciplines. The annual awards recognize visionary architecture, innovative products and sustainable communication in all fields of architecture and construction, focusing on the consistency and integration of new products designed with today's architecture in mind.
The ceremony took place in the BMW Welt building, located in the German city of Munich, where the great architects, interior designers and designers of the moment met to be awarded in their respective categories.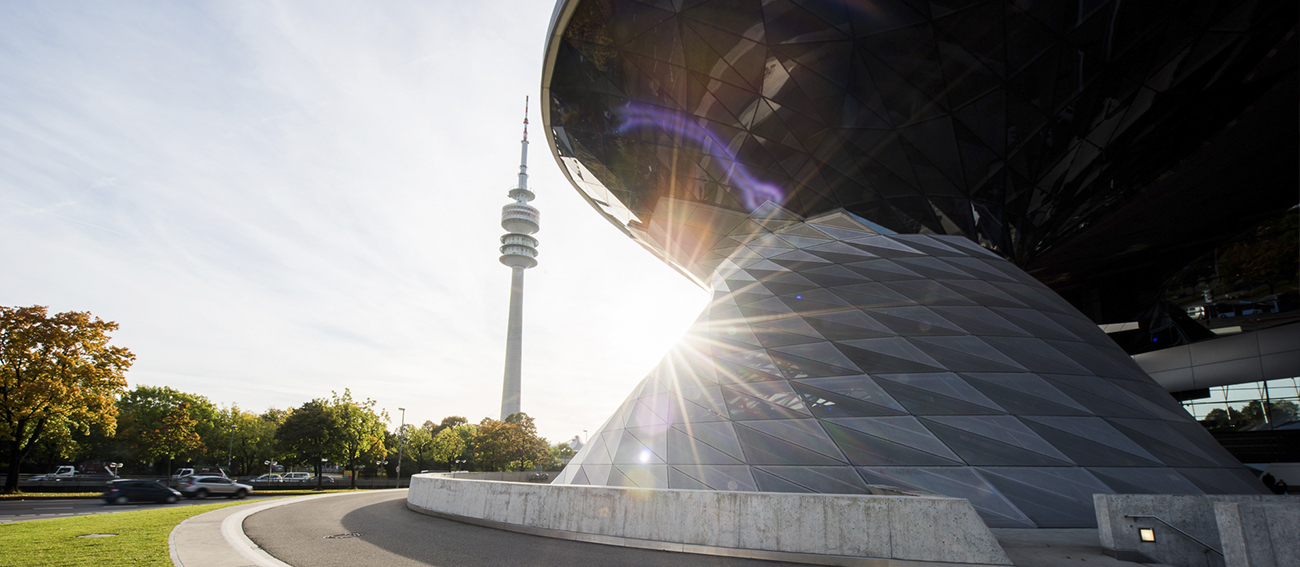 The designers of the Cava collection, Paolo Lucidi and Luca Pevere, did not want to miss the opportunity to accompany the Living Ceramics team at the awards ceremony organized by the German Design Council – one of the world's leading centers for the transmission of experience in communication and knowledge in design, made up of more than 280 companies – and under the supervision of the members of the jury, among them Michel Casertano (Atelier Brückner GmbH, Stuttgart), Marco Dessí (Studio Marco Dessí, Vienna), Dr Louie Kiesling (COOP HIMMELB (L) AU, Vienna), Silvia Olp (Phoenix Design, Stuttgart / Munich / Shanghai), Linda Stannieder (GRAFT BRANDLAB GmbH, Berlin), Stefan Weil (Atelier Markgraph, Frankfurt / Main) and Andrej Kupetz (German Design Council, Frankfurt / Main).
The evening concluded with the award of Architect of the Year, London Architecture and Design Studio AL_A, formed by the architect Amanda Levete in 2009, who impressed the jury with the modernization of the Galeries Lafayette in Paris, the V & A Museum in London, the Central Embassy shopping center in Bangkok and the Museum of Art, Architecture and Technology (MAAT) in Lisbon.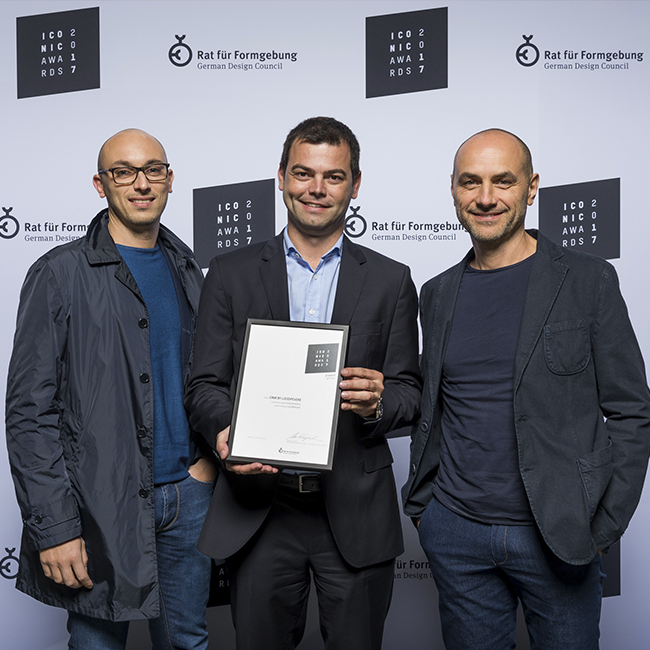 From left to right: Luca Pevere (designer), Nacho López (General Manager) and Paolo Lucidi (designer).