Costa den Blanes
Mallorca
The architect Mark Walker, along with Concept Tile, developed a project involving a villa that offers views of the Mediterranean Sea on the exceptional Majorcan coast.
The villa, which was built on sloping land on a hillside, has three levels and faces the sea and swimming pool area.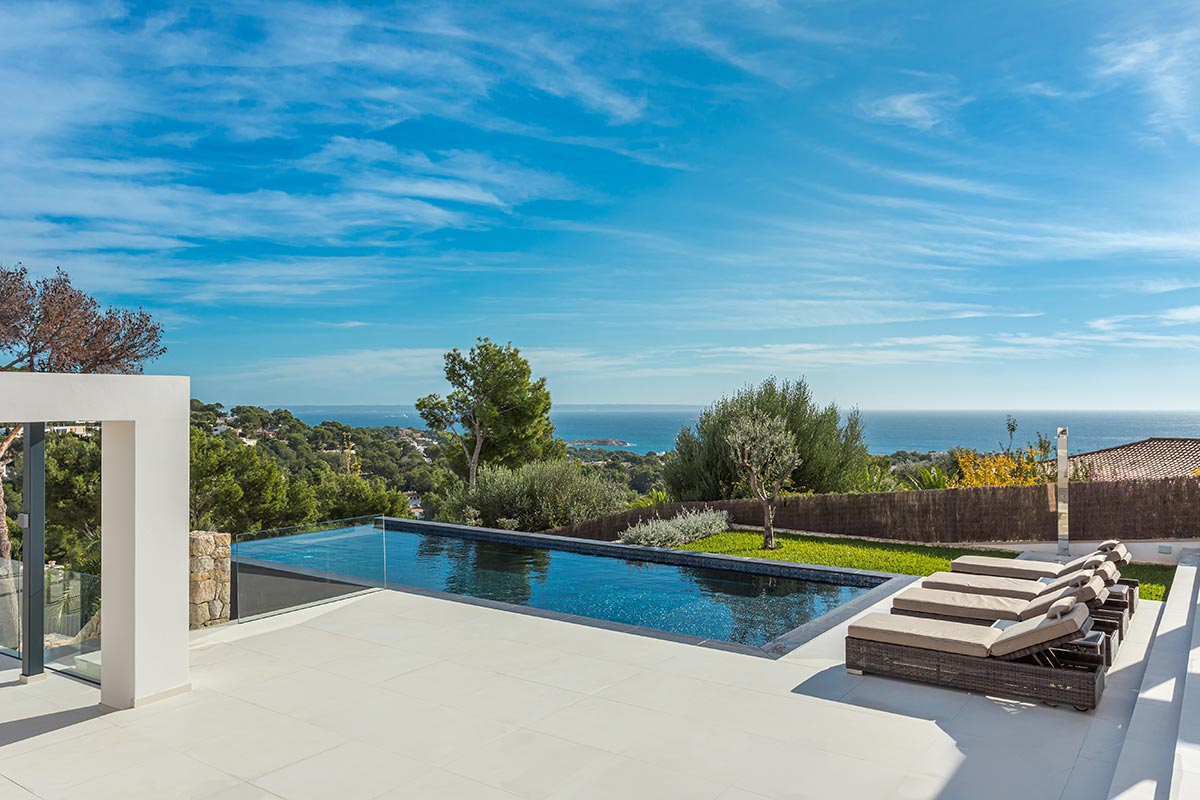 The large windows in its dining area and bedrooms ensure it optimises the hours of sun by fluidly connecting the interior and exterior. To break down the barriers between the indoors and the swimming pool, the architect used paving from the Gubi Series in its Light colour. 
This range has an anti-slip finish in 20mm, making it suitable for outdoor zones and facilitating the effect of visual continuity throughout the project.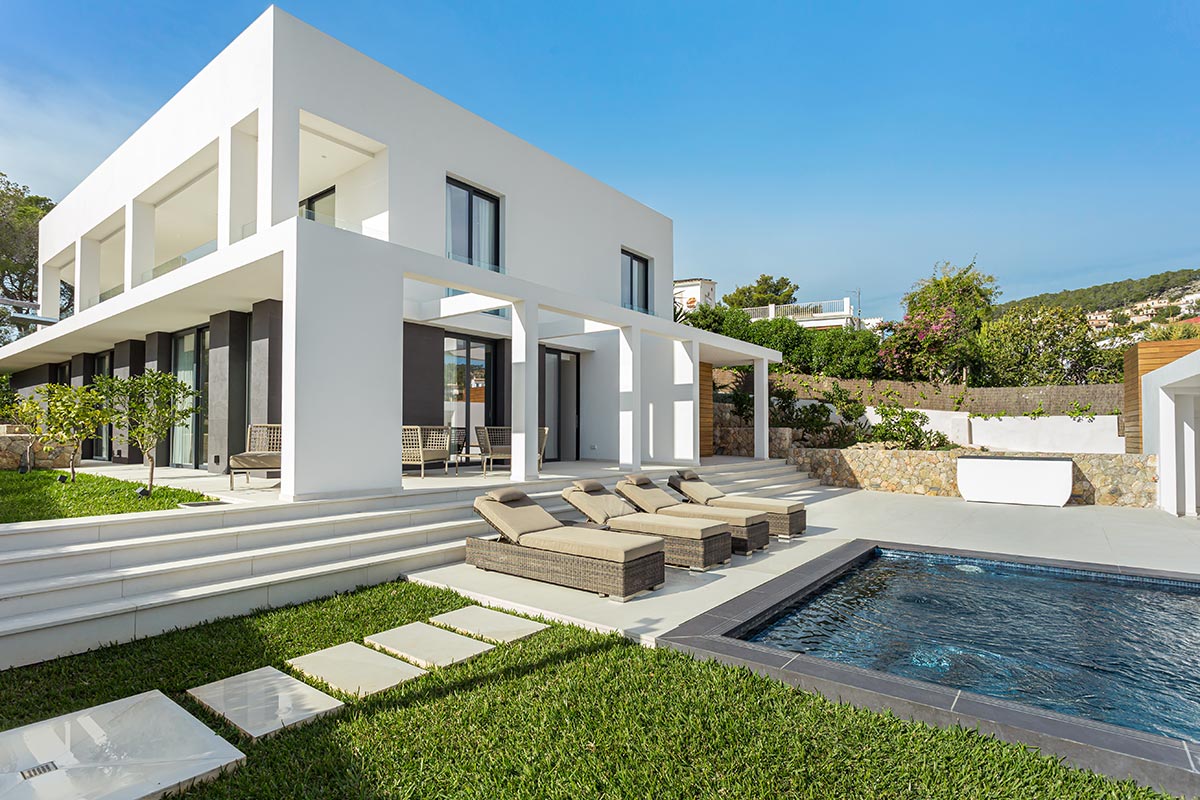 The Gubi range is inspired by microcement, which has a smooth surface appearance free from major contrasts. This chromatic harmony helps to create a contemporary, Mediterranean atmosphere.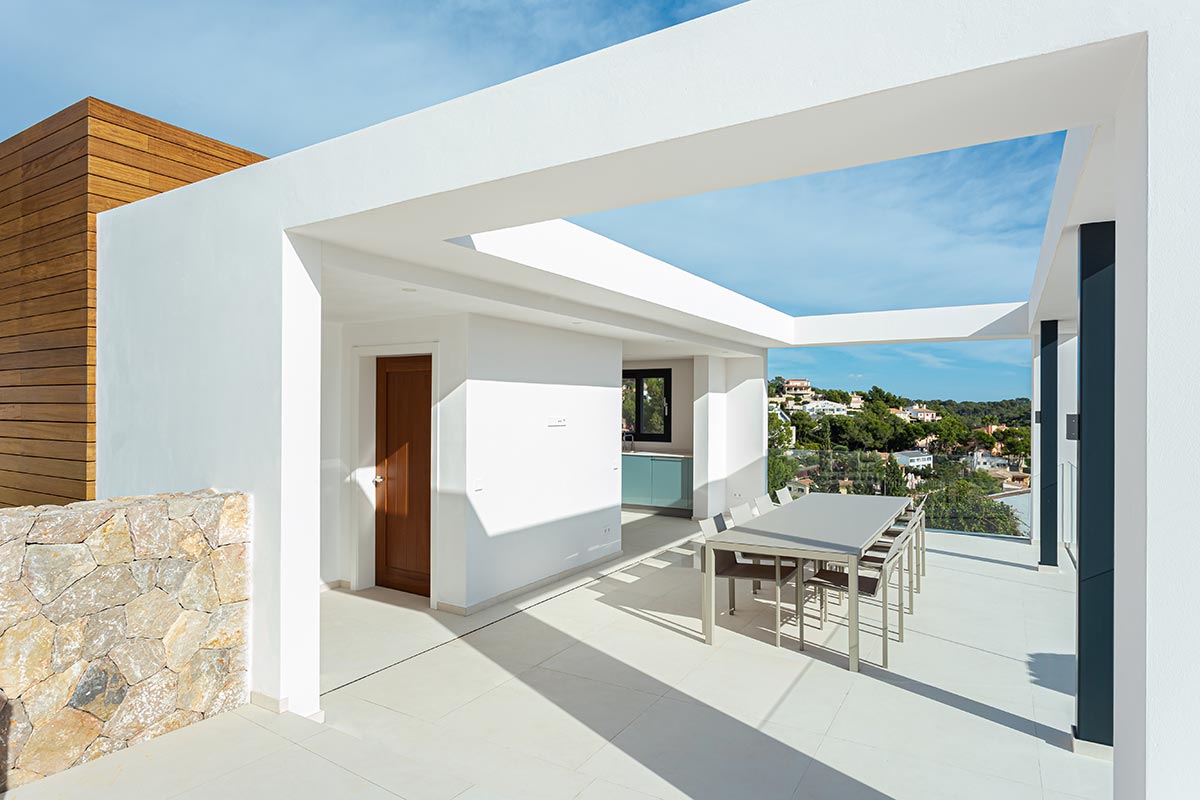 For the architect, being able to use various formats in a range as versatile as Gubi was a huge advantage that allowed the project to adapt and achieve the customer's goals using the highest quality available.