Cava Mosaic
Signature Surfaces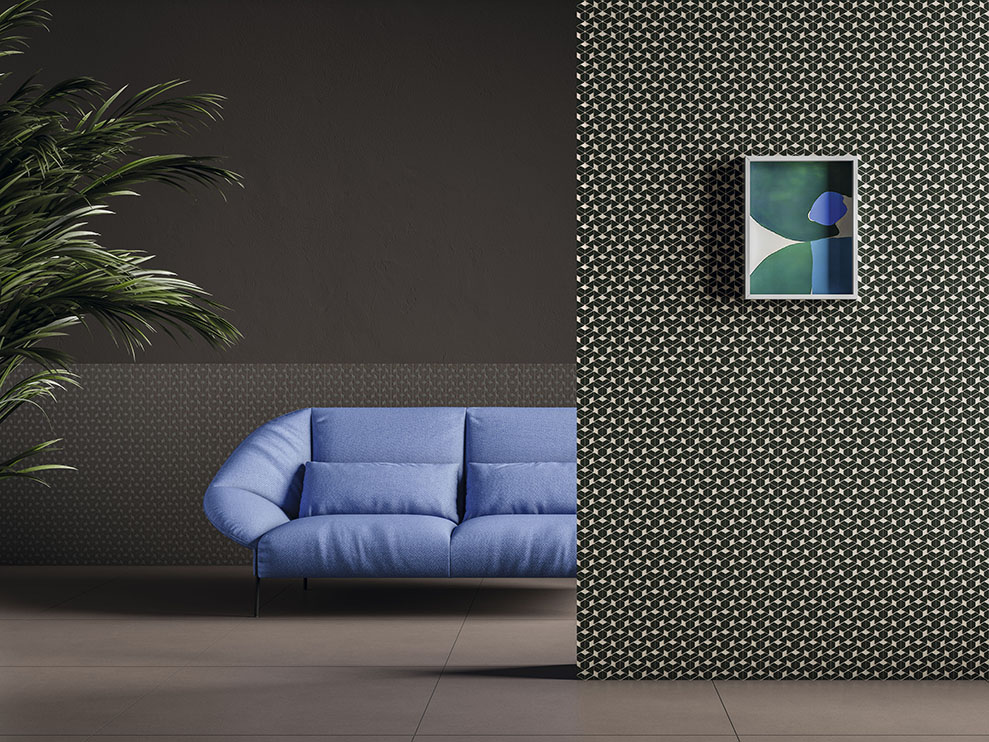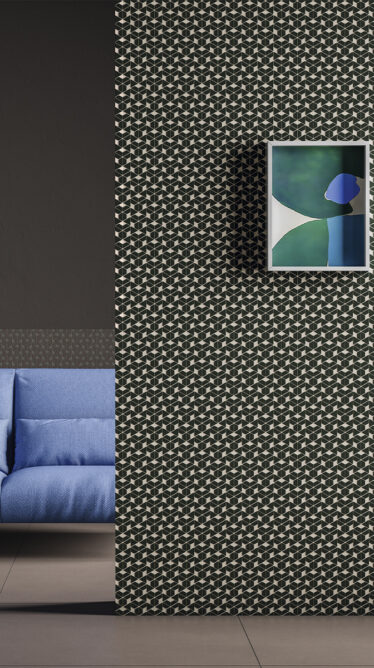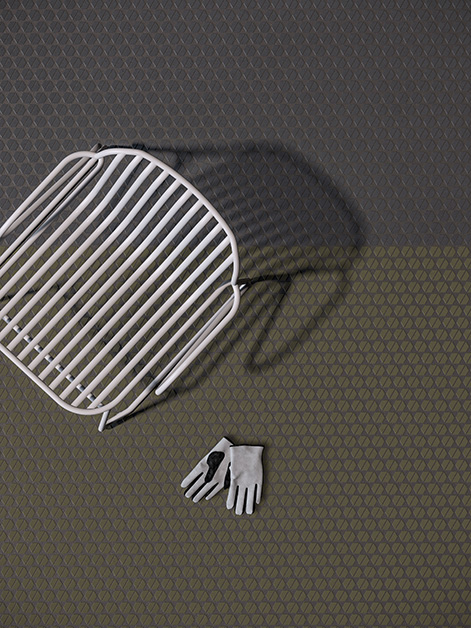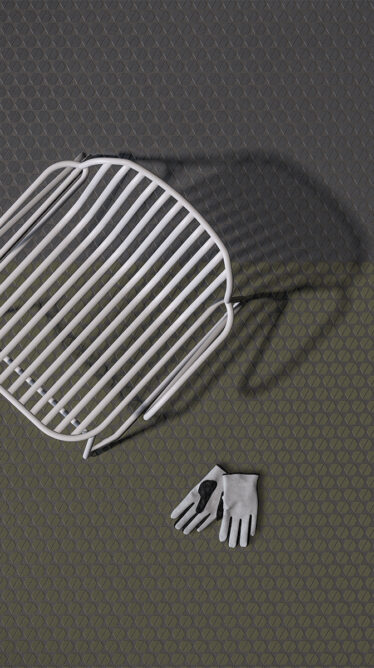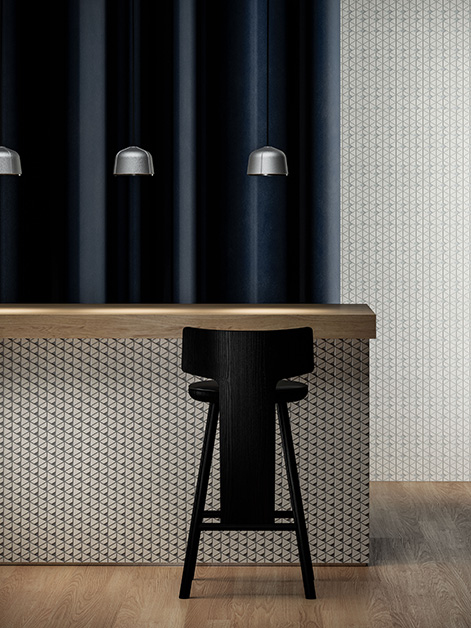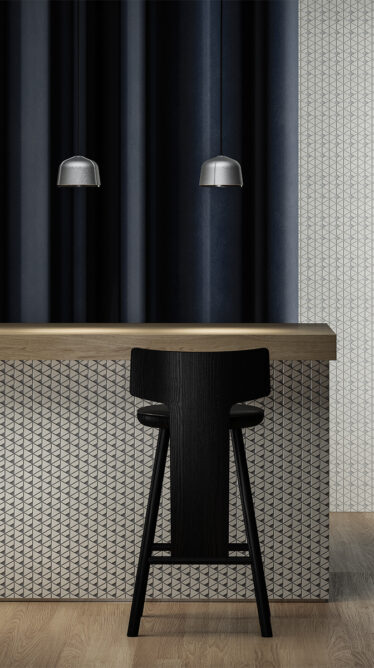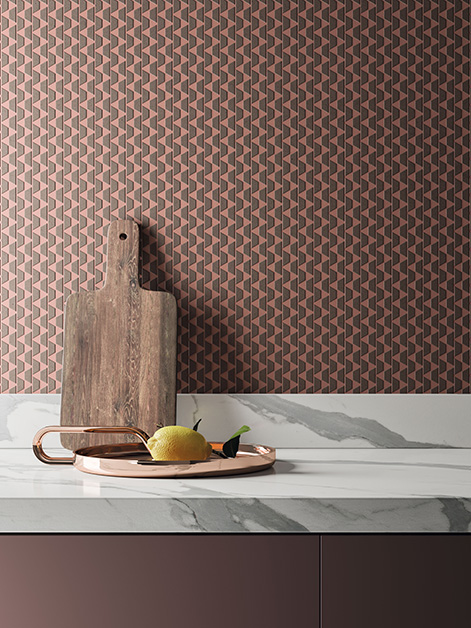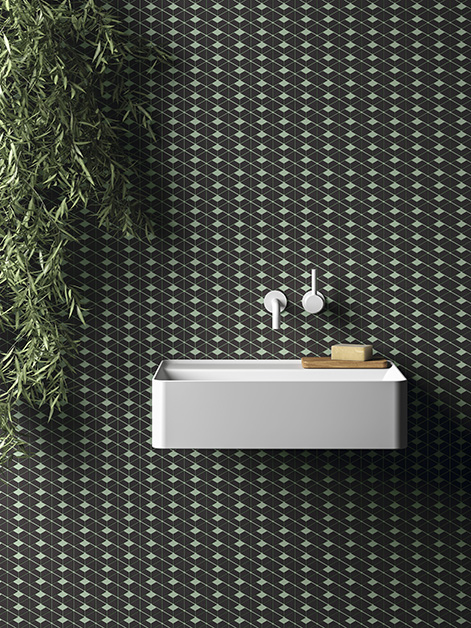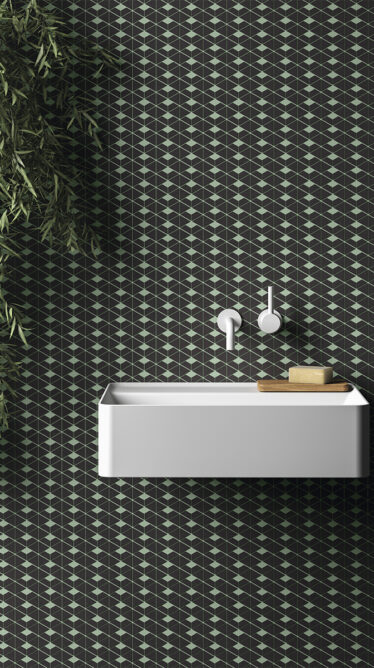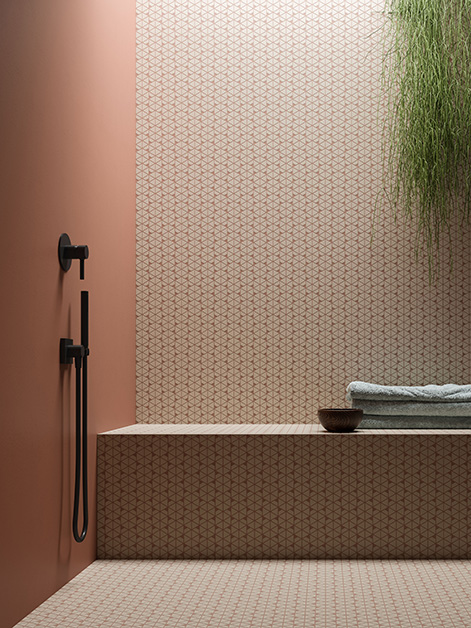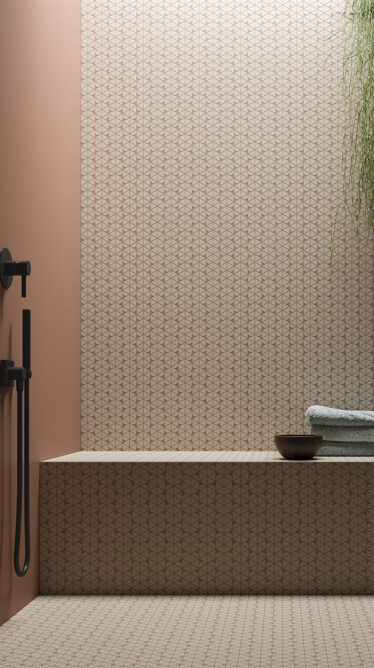 The Cava Mosaic project is the natural extension of the Cava project, which, after being enriched with standard size tiles, is also completed with small formats. It basically consists of a single composition matrix that uses a triangular piece; this piece can be complete or cut at an angle with the same technology of water jet, already used previously.
By using these two simple elements within the same matrix, you get very different patterns from each other. The empty spaces, once they are filled with the joint, give rise to the true decoration of the surface. Once again, as in the main collection, the joints become design, in a positive / negative investment game.
What has always been considered as a defect becomes, in fact, the protagonist of the pavements and coatings, leaving the joint the task of decorating the surface.
Regulations
Features
Required Values
Value
EN-ISO 10545 / 3
Water absorption
Grupo B1 A / E < 0,5 %
E < 0,5 %
EN-ISO 10545 / 4
Breaking strength
> 1300 N
> 1300 N
EN-ISO 10545 / 4
Bendind strength
> 35 N/mm2
> 35 N/mm2
EN-ISO 10545 / 6
Resistance to deep abrasion
< 175 mm3
< 109 mm3
Complies with
EN-ISO 10545 / 11
Crazing resistance
Required
Complies with
EN-ISO 10545 / 12
Frost resistance
Required
Complies with
EN-ISO 10545 / 13
Chemical resistance: acids and alkalis
Indicated by the manufacturer
GLA/GHA
Complies with
EN-ISO 10545 / 13
Chemical resistance: domestic cleaning products and swimming pool salts
Min. GB
GA
EN-ISO 10545 / 14
Stain resistance
Min. Clase 3
Clase 5
EN-ISO 10545 / 2
Surface quality
Min. 95% of tiles without defect
Guaranteed
UNE ENV 12633
Slip Resistance (Pendulum Test)
Min. Clase 1
Clase 1 Natural
UNE EN 13501-1:2002
Fire Reaction Test
A1 / A1FL
VOC
Do not release volatile elements