A project completed by Summumstudio, Casa MJM turns functional minimalism into a way of life. Chromatic consonance flowing between black, natural colours and crossed perspectives resulting from straight-line shapes.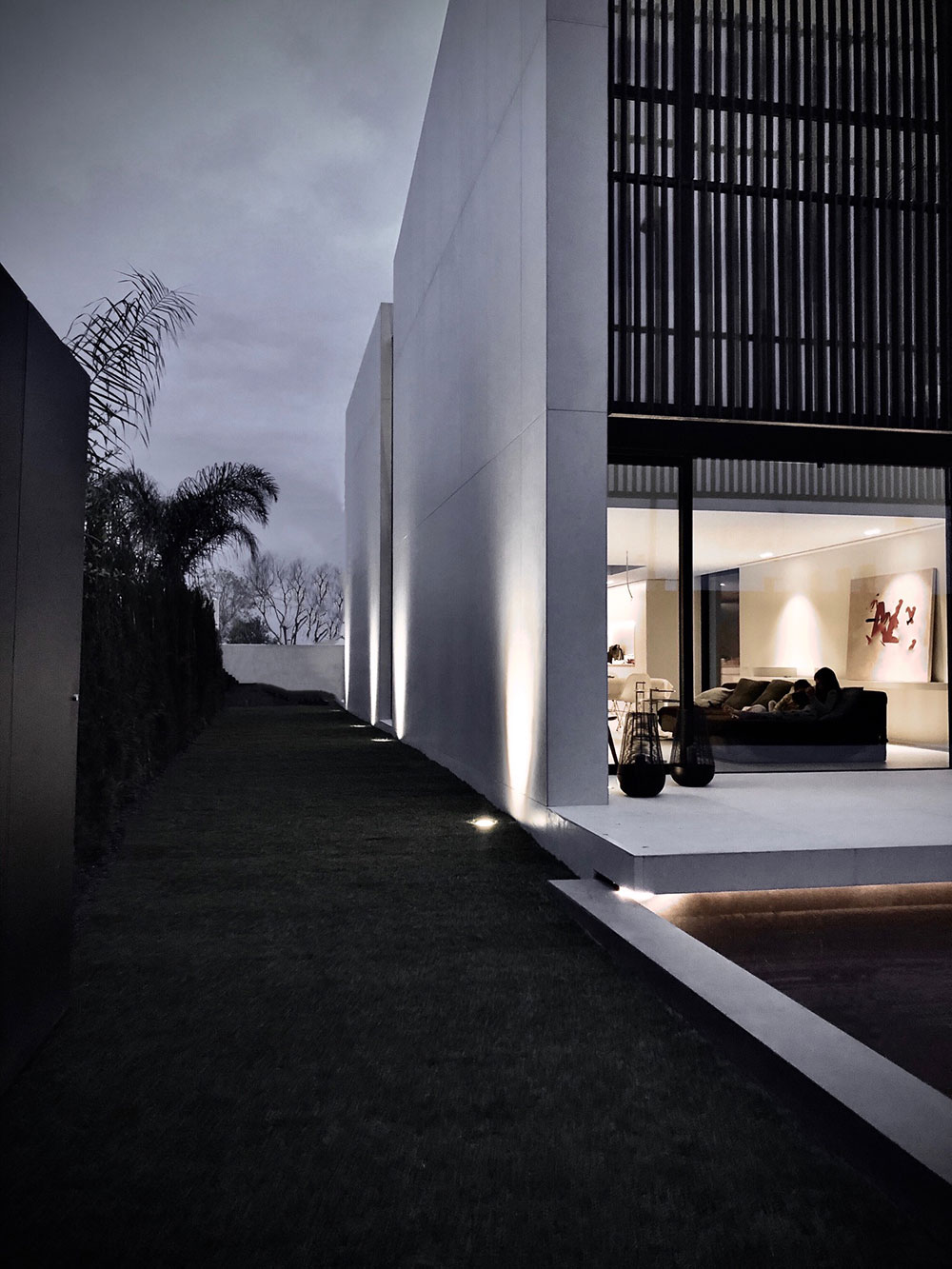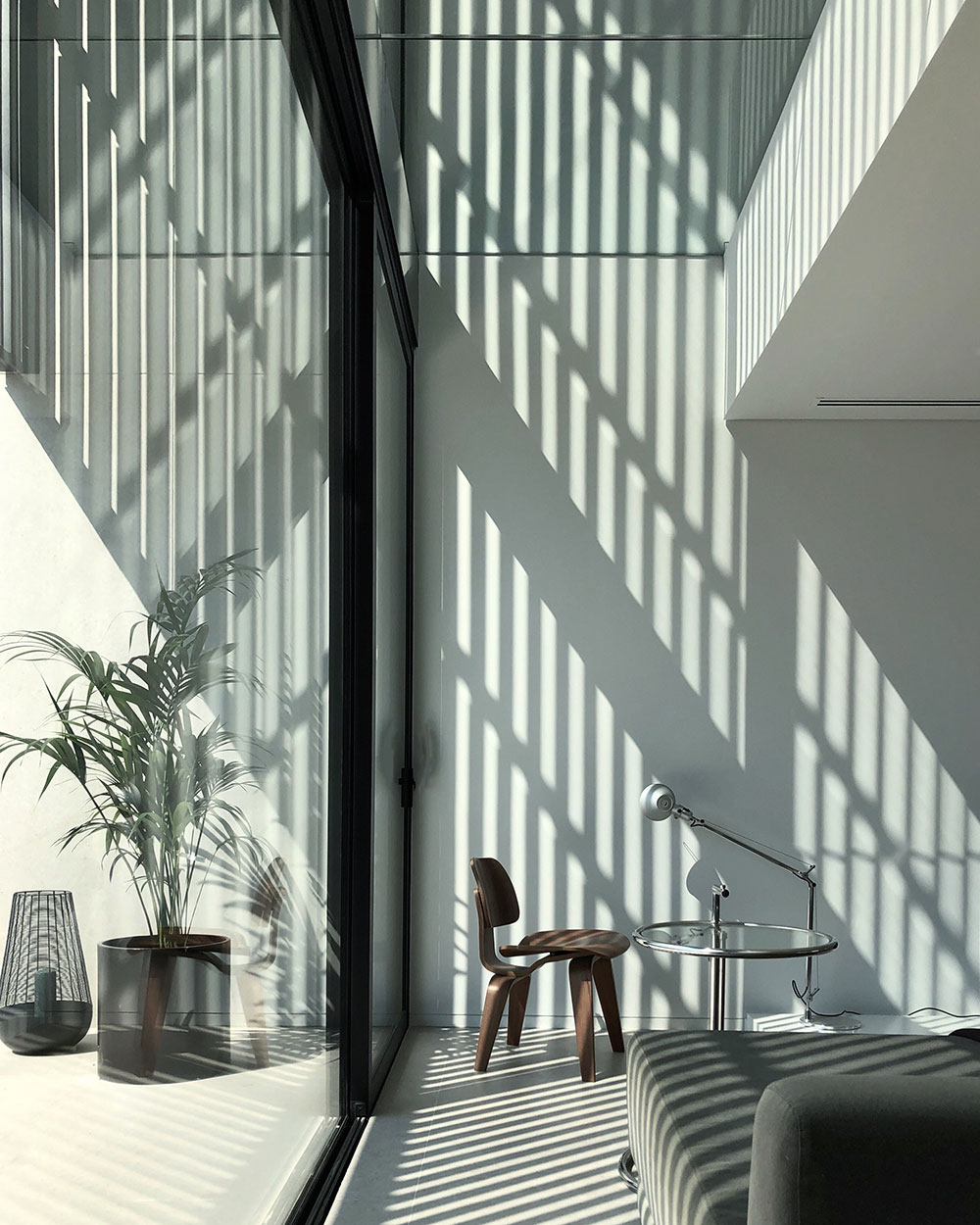 The Bera&Beren wall and floor tiles collection links all areas of this space together thanks to the amazing versatility of its formats. The 120×120 Bera&Beren Light Grey cladding used in both the interior and exterior helps create consistency between the colours.
With the 9 mm version used for the interior and the 20 mm for the exterior, the limits between both spaces are blurred, multiplying the sense of spatial unity.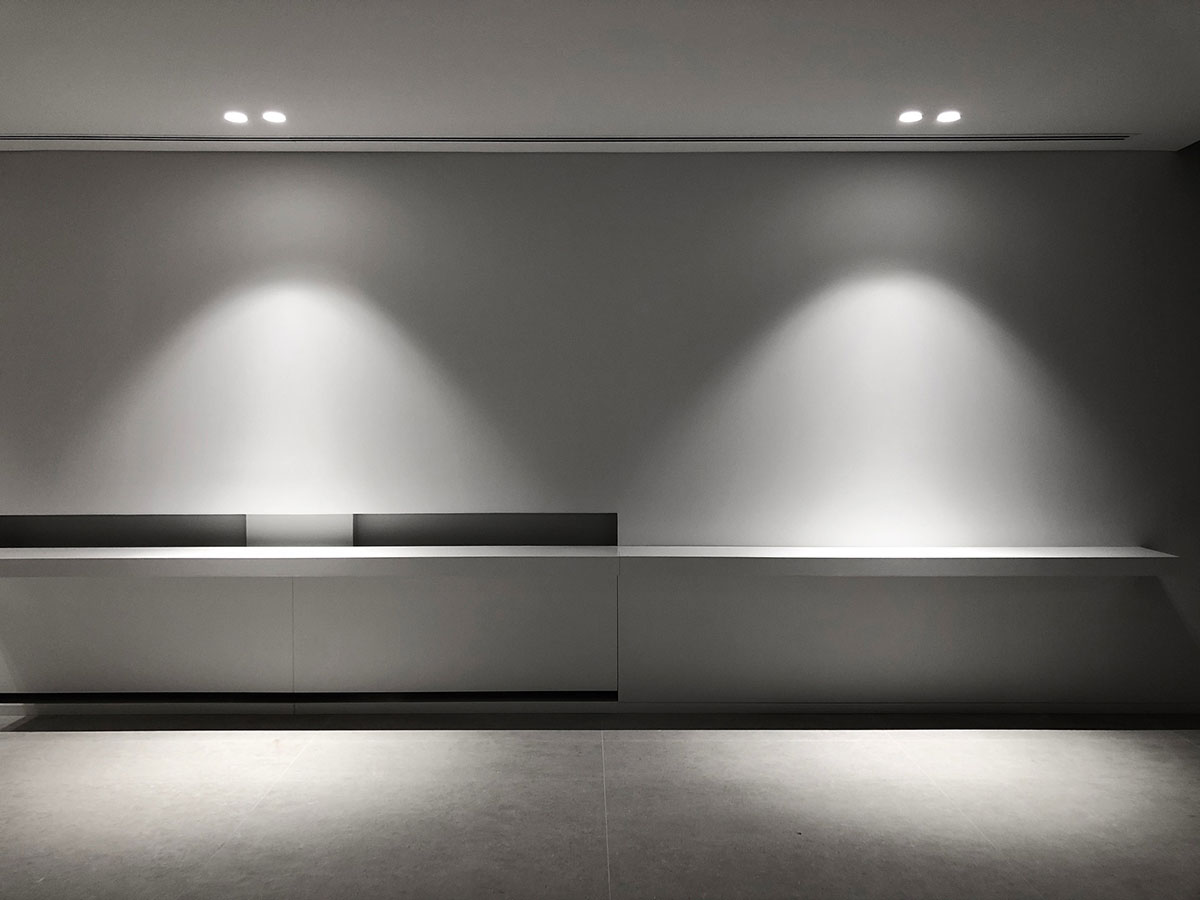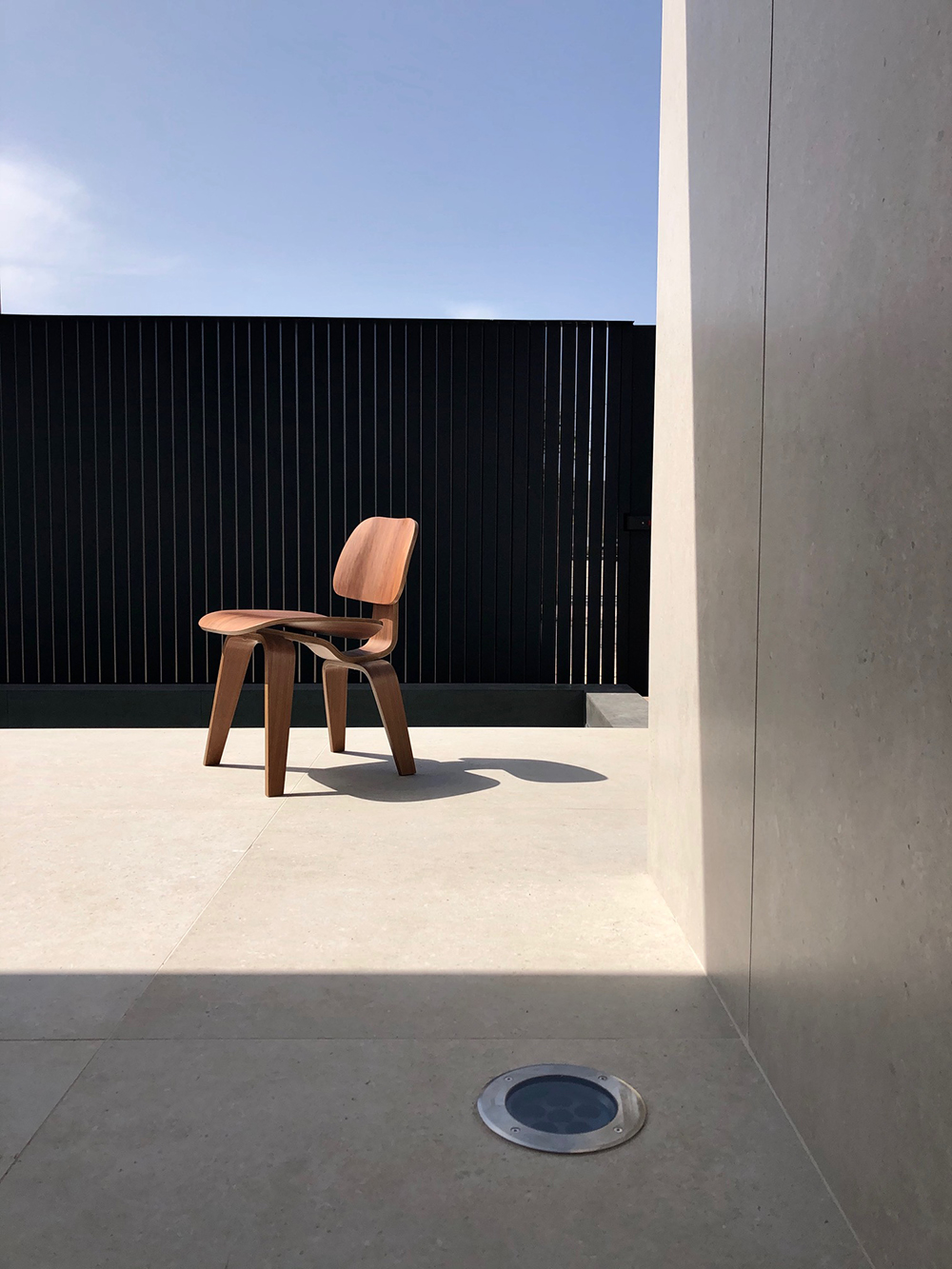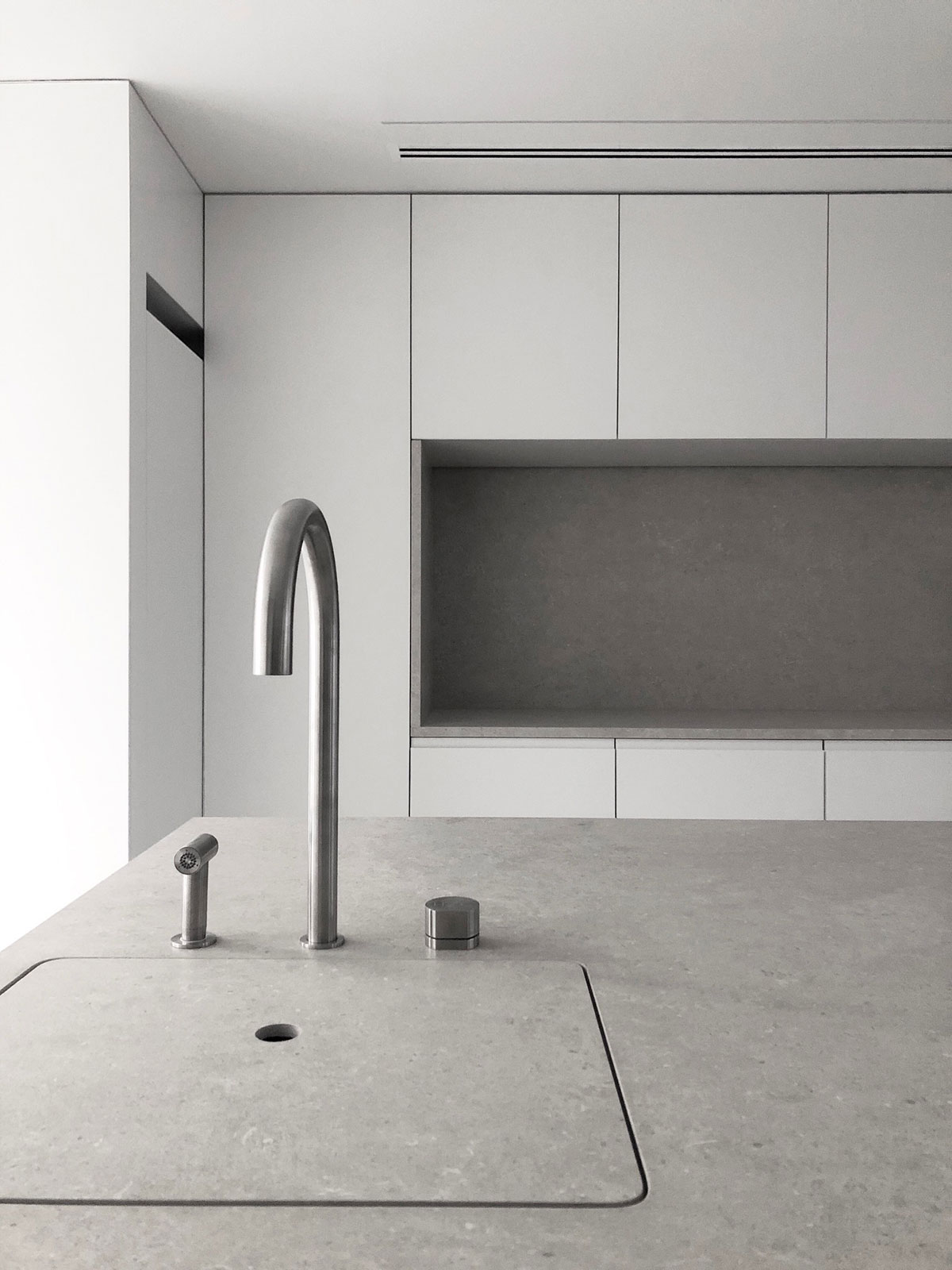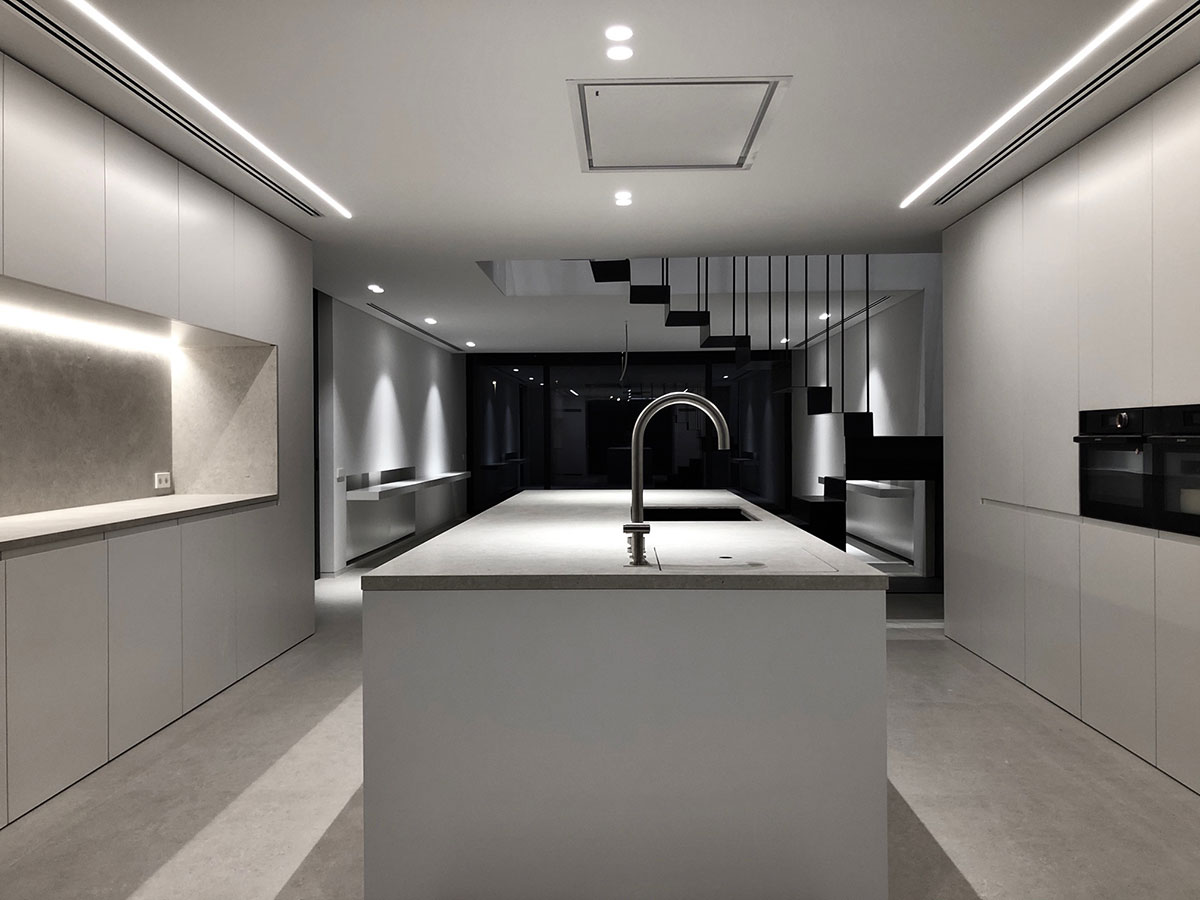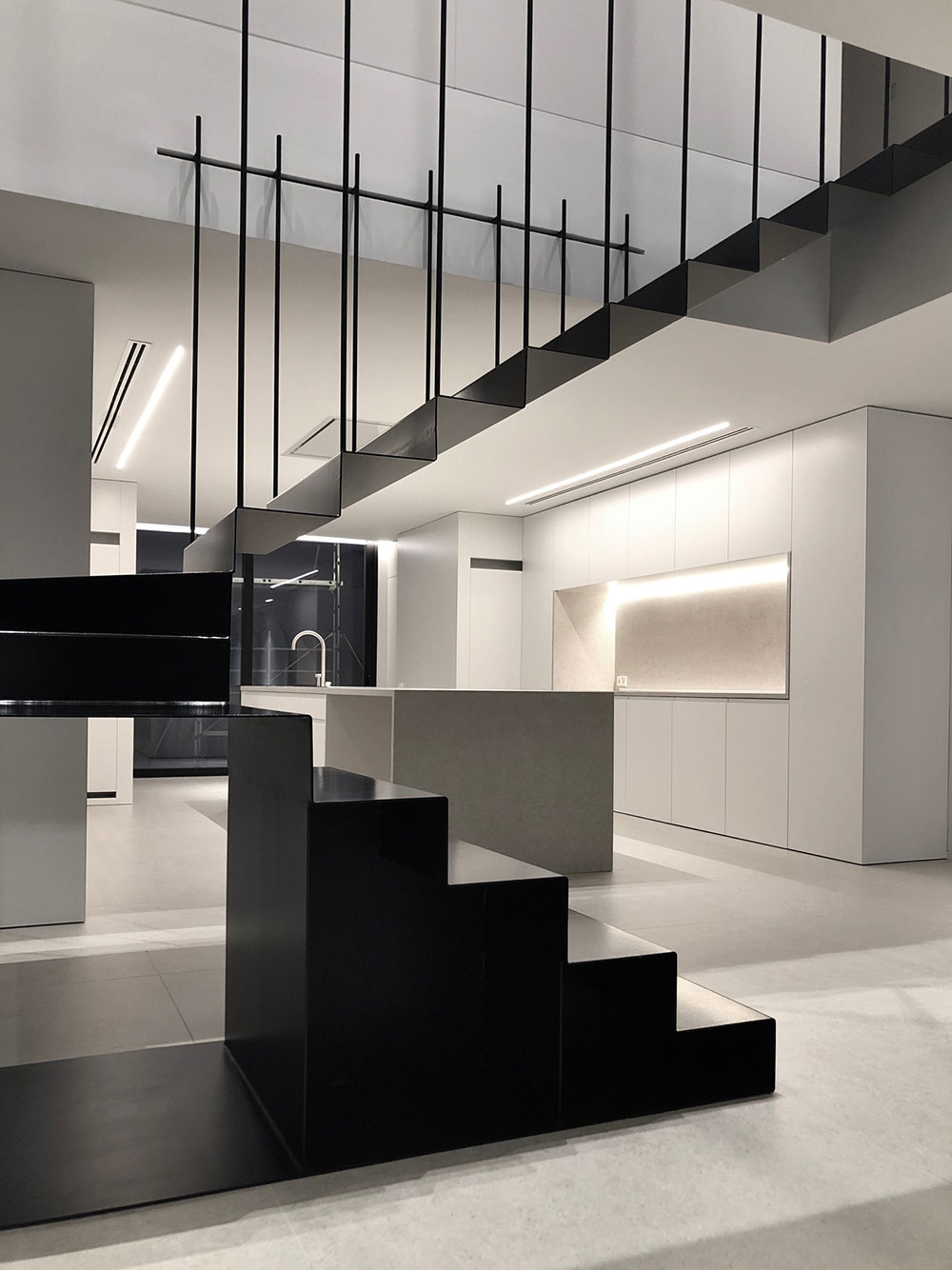 A black metal suspended staircase, which separates the living room from the kitchen, takes centre stage in this house. A light yet decisive design which adds personality and strength to the project.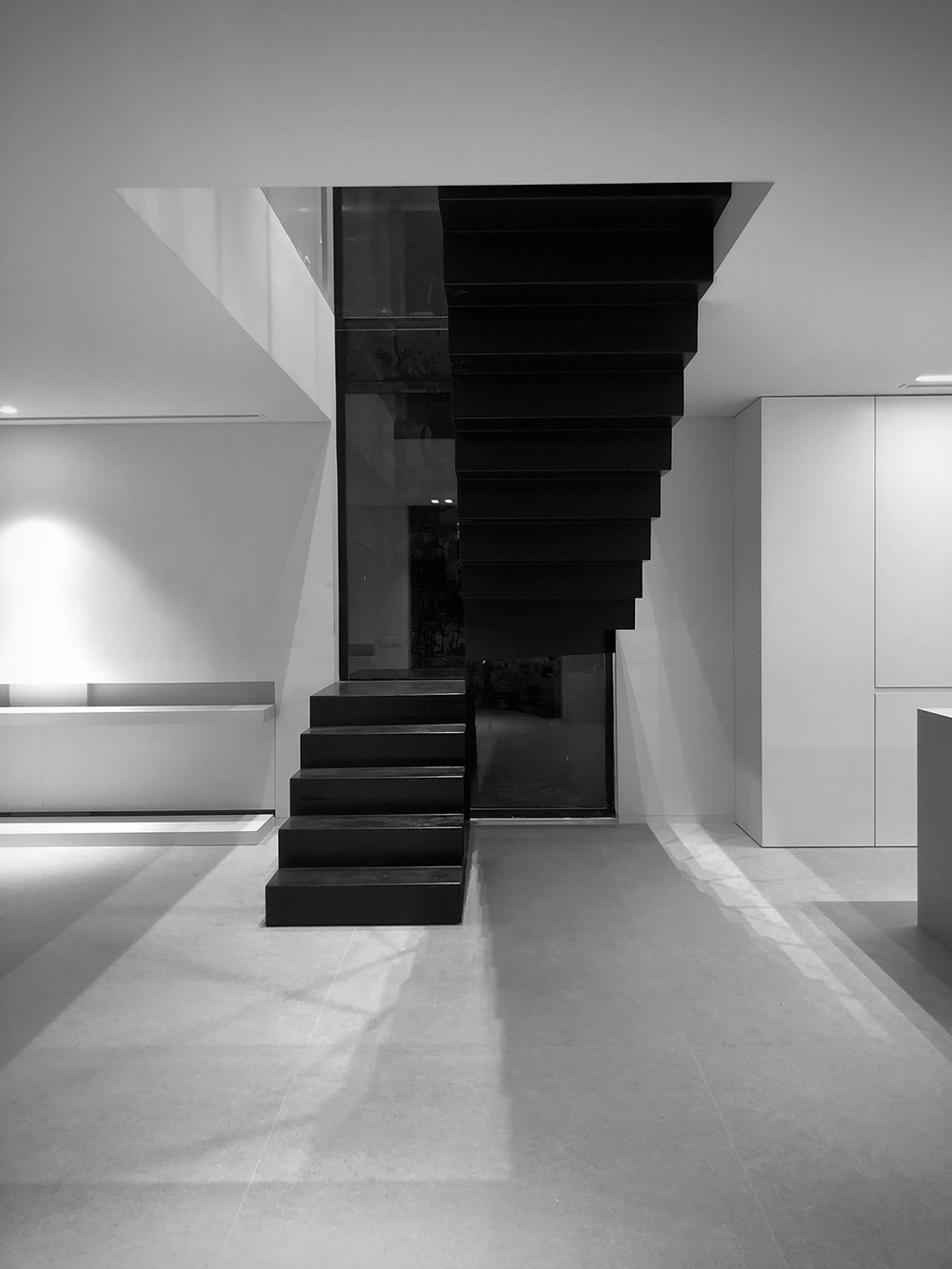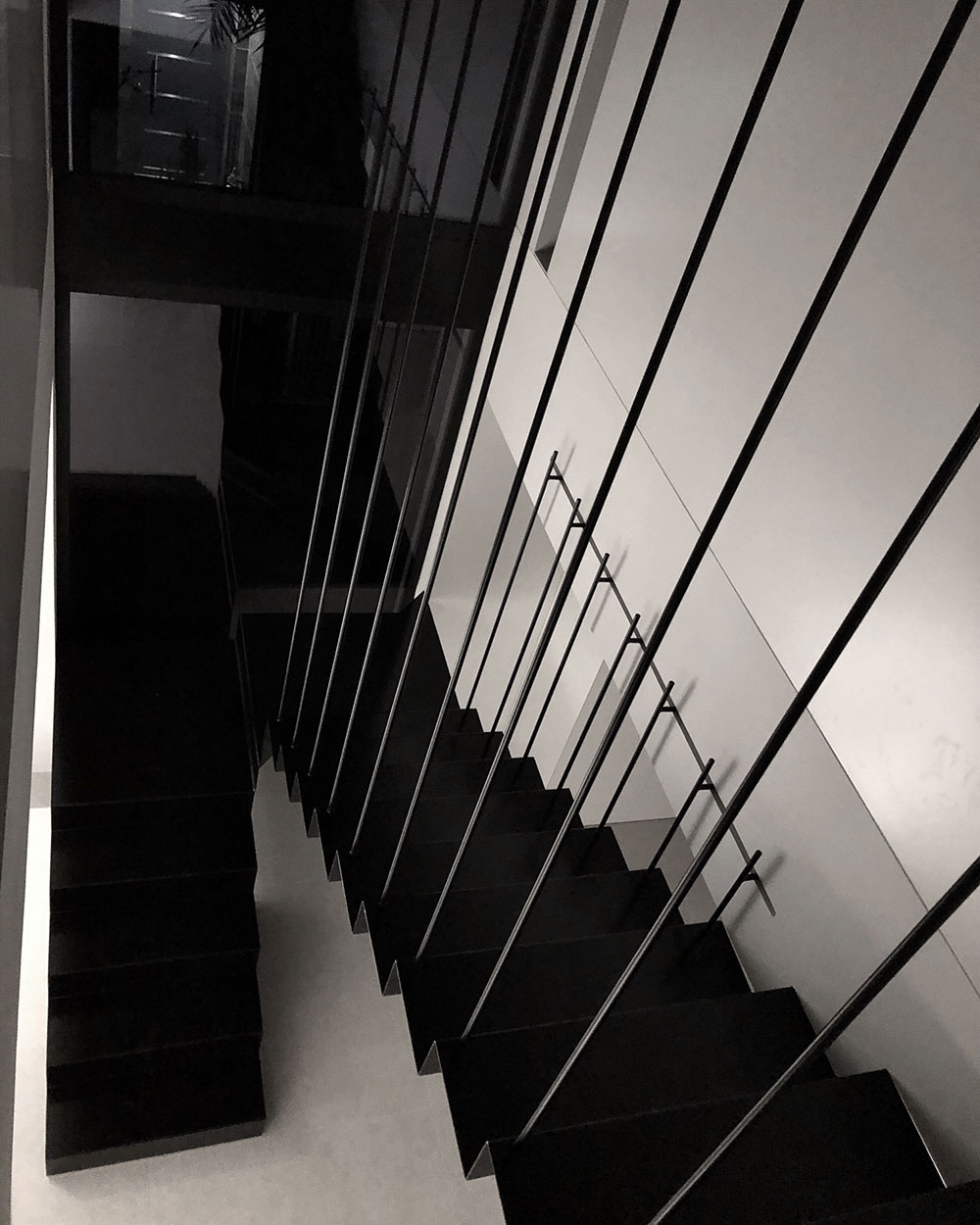 Outside, the façade is covered with 120×270 large-format Bera&Beren tiles in Light Grey.
For the bottom of the swimming pool, Bera&Beren tiles have once again been chosen, this time in Coal. One of the darkest tones in the collection, giving the water a dark-green shade which complements the tones used throughout the house.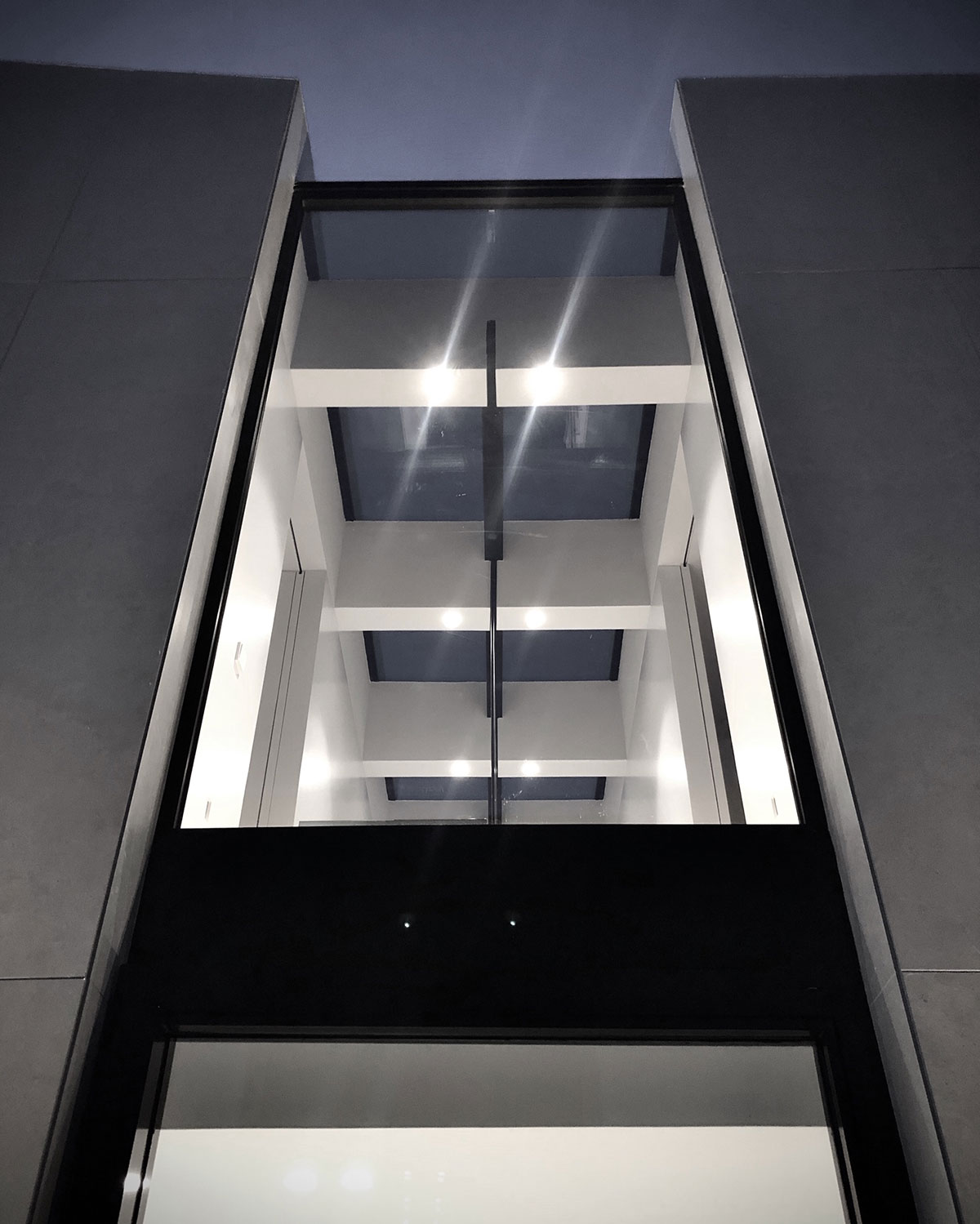 Summumstudio's MJM project is a perfect example of how a Livingceramics project can, thanks to its wide range of finishes, be the answer for creating a comprehensive project.