Hygge Brussels Hotel
Brussels
Well-being in a Scandinavian design.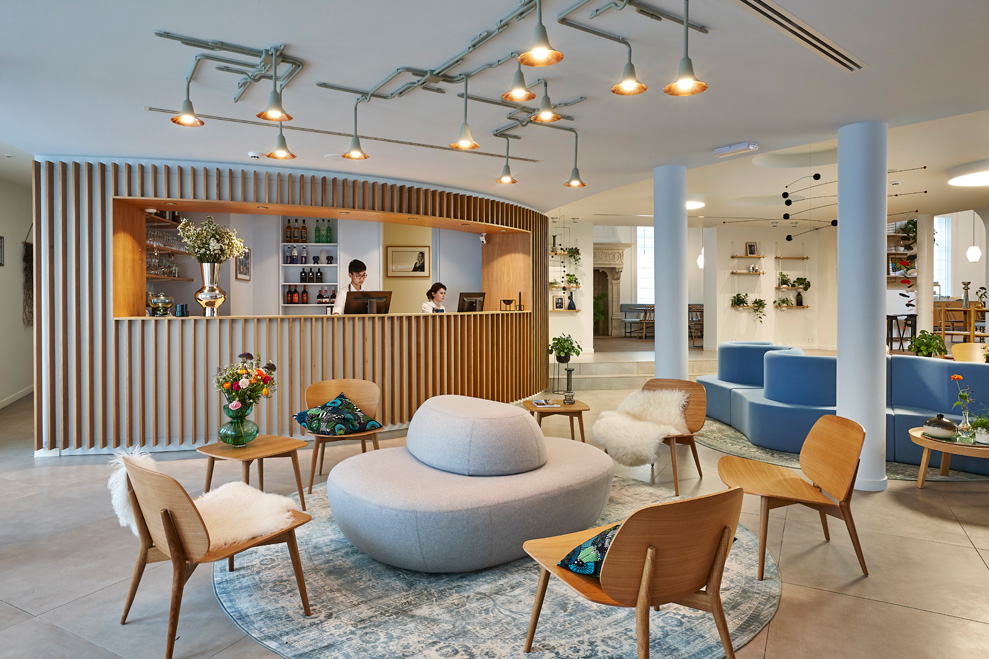 The Hygge hotel is unique thanks to its design: the goal is to recreate a Danish lifestyle atmosphere, the famous Hygge, which aim is to create the ordinary unique, threw a culture of the beautiful and design to priories comfy and cocooning. Its design was handled to the talented designer office Michel Penneman, whom let his admiration of the Scandinavian design drive him.
For Hygge hotel, the designer created a relax atmosphere, calling for wellness and comfort, with a touch of accessories from Scandinavian designers. The interior design use material such as wood, wool, ceramic, soft colours and simple accessories combined with furnitures with pure lines. The bedrooms reflect this wellness and comfort. Simplicity and quality of the materials combined with soft lights helps creates a cosy and unique ambiance that makes you forget that you are in a hotel room.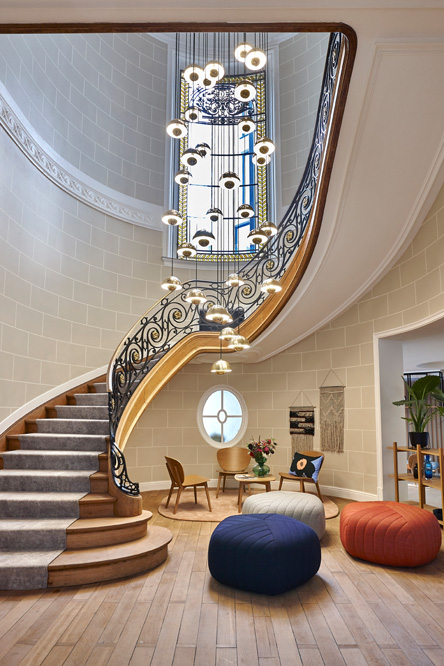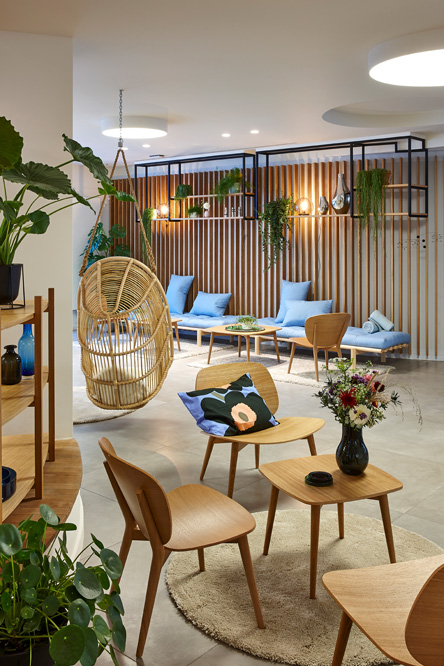 Close to the famous Scandinavian designers such as Georg Jensen, Marimekko, Gubi, Verpan, Louis Poulsen, Michel Penneman wanted to honour designers more confidentials such as Hakola, Karup, Pythagoras, Skagerak…
Michel Penneman used Living Ceramics tiles as flooring. In the lobby Floss Silver 90x90cm was used and in the bedrooms Lightwood Cognac 20x120cm.
From an architectural point of view and space management, Michel Penneman succeeded to create a coherent space from totally opposites elements. An old building from the 80's and two new constructions to increase the surface. Michel Penneman totally rebuilt the interior space to create an homogeneous atmosphere.